CurlySu717

Texas USA
Member since 10/26/06
Posts: 1043
Skill: Intermediate



Date: 8/1/11 3:03 PM

I'll be totally upfront -- this is whiny. I'm sorry in advance.

I spent this past spring running around with 3 good friends and their husbands. Us girls get along, the guys get along, and we have a blast together. It was so awesome, and I felt like I was part of a group, and for the first time since moving here 5 years ago, I felt like I had really close friends, friends I could count on. I've never lived close to my family so I've always really valued friendship and put a lot into my relationships with my friends.

All of a sudden, something changed. I don't know what. The woman who was the primary organizer stopped organizing things. So I stepped up, because I still wanted to get together, and tried to organize things. And all of my attempts to get ahold of anyone (text, phone call, email, Facebook) were ignored. On the rare occasion when I did get ahold of someone, responses were noncommittal.

But then all of a sudden, two of the other women are making all these plans together. They went to dinner last weekend with their husbands and didn't call us. And they're making plans for this weekend already. Worst of all -- and this is my biggest pet peeve -- they're making plans on Facebook, so I can see exactly what they're doing, and yet I'm not included.

I'm acutely aware of my tendencies to whine and be a Debbie Downer -- especially in light of all the drama with my parents -- but I really try to keep it in check, and I thought that these women were the type of friends who would say, "Honey, we love you, but stop whining." But instead, if it is in fact my whining that's made them stop calling me, they don't even have the guts to talk to me about it.

So I don't know what the deal is. If it's me, I wish they'd tell me what it is I'm doing that makes them not want to hang out with me. They clearly still enjoy spending time together, so it seems like I must be the problem. But if it's not me, then I'm still mad because I thought I had these really great friends and yet they're totally excluding me from everything they're doing.

Thoughts?

------
"To love another person is to see the face of God!" ~Les Miserables

www.lillianbettyandsibyl.blogspot.com

JTink


Member since 4/20/08
Posts: 6691
Skill: Intermediate
Body Type:




In reply to CurlySu717

Date: 8/1/11 3:08 PM

Perhaps you should just ask them... Maybe the "friendship" wasn't the type that allowed for inclusion of family drama. Once again, I think the only way you are going to know for sure, is to just ask.

a7yrstitch


Texas USA
Member since 4/1/08
Posts: 7266
Skill: Intermediate



In reply to CurlySu717

Date: 8/1/11 4:31 PM

-- Edited on

8/3/11 11:27 PM

--

------
I have no idea what Apple thought I was saying so be a Peach and credit anything bizarre to auto correct.

SexiSadi


South Carolina USA
Member since 5/10/05
Posts: 2641
Skill: Advanced



In reply to CurlySu717

Date: 8/1/11 5:02 PM

Quote:
But instead, if it is in fact my whining that's made them stop calling me, they don't even have the guts to talk to me about it.

Since you're asking, I'm guessing you want a real answer. Please realize that I am one of the most tactless people I know. It's an art that I don't have, so please don't feel like I'm attacking you. I'm not, I just don't have a whole lot of tact. Also, I could be way off base here. Perhaps it's just me, and others don't find these types of situations as stressful as I do.

I have to be honest, I don't really want to have to tell another adult that their whining or Debbie Downer attitude is starting to piss me off. That type of thing can be really stressful. I would just as soon stop hanging out with you then to tell you that you're annoying me with your issues. That may not sound very nice or fair, but you yourself admit that you can be a bit whiney, it's not all that fair to put someone else in a position that they have to tell you to knock it off. You are a grown woman after all.

I'm not attacking you, just trying to give you another POV.

------
http://theramblingsoftcm.blogspot.com/
Numbers for 2013:
Yards in stash: 606.25
Yards in: 22.75
Yards out: 10.50

Numbers for 2012:
594.00 yards in stash
4 yards in
10.25 yards out

Numbers for 2011:
601.25 yards in stash (I'm sure this number is off by a few yards)
Yards in: 137.50 (Seriously? I'm over 100, and it's only JULY? Ugh!)
Yards out: 88.75

lkmbpk

Member since 12/28/09
Posts: 852
Skill: Intermediate



In reply to CurlySu717

Date: 8/1/11 5:36 PM

Quote:
I'm acutely aware of my tendencies to whine and be a Debbie Downer

I would limit the whining to PR. Most people don't want to hear it, especially if they're out to have fun. And I agree with the other poster, it's easier for them to avoid you then tell you what they don't like.

JTink


Member since 4/20/08
Posts: 6691
Skill: Intermediate
Body Type:




In reply to SexiSadi

Date: 8/1/11 5:43 PM

Sexi, I've done the same thing. Instead of confronting the person, I just ignore the phone calls, e-mails, etc. Example: I met an old High school acquaintance, while we were both taking cancer treatments. She wasn't easy to be around in High School, but I thought "we've all grown up and become adults, she couldn't be all that bad"...we swapped phone numbers. Met up for coffee on a couple of occasions. It wasn't long before I regretting getting involved with her. She wouldn't leave me alone. Her husband was worse and would act like a child whenever we were on the phone(talking over her and acting silly, thought he was funny). Once I told her I was hanging up and call me when she could get her husband under control. After putting her off for weeks, I finally relented and met her at one of my favorite restaurants for lunch. As she got out of the car, the odor nearly knocked me off my feet, her coat was covered in animal hair(I have a cat, so I know what too much is). She proceeded to tell me that their water pump was on the fritz and she hadn't showered in over a week. She had just come from her Gyno office

She is loud, pushy and her hygiene was awful. I was uncomfortable being around her...I finally stopped taking her phone calls and de-friended her on Facebook(she is still asking me to re-friend her). I know this is a long story, and I'm NOT saying Curly is an awful person, but what I'm trying to say is, sometimes, you just never know how you are coming across to others.

birdmcfarland


Pennsylvania USA
Member since 8/1/08
Posts: 964
Skill: Intermediate



Date: 8/1/11 5:47 PM

I'd just outright ask them. Present them with the evidence of their planning and ask bluntly why you've been left out. I wouldn't do it in an attacking manner, but let them know that it's constructive criticism for you to know these things if they did indeed spurn you because of something you did. You have nothing to lose by requesting the truth and giving them a chance to air their problems openly may make them feel better and give all of you a new start.
I don't know about you, but I cannot stand things festering like that. I'd have to know, even if I had to beg them to tell me.


birdmcfarland


Pennsylvania USA
Member since 8/1/08
Posts: 964
Skill: Intermediate



In reply to JTink

Date: 8/1/11 5:50 PM

Quote: JTink

She proceeded to tell me that their water pump was on the fritz and she hadn't showered in over a week. She had just come from her Gyno office

She is loud, pushy and her hygiene was awful.

whoah!! omg. How can people do things like that?!

Erica B.


Member since 6/6/06
Posts: 362
Skill: Advanced



Date: 8/1/11 5:51 PM

Yes, I'm going to jump on the bandwagon and agree with the last posters. They have phased you out. Your whining made you "not a good fit". I know that type of thing would NOT go over well with my friends when we're out to have a good time. No one wants to take an ADULT to task about things they should already know better than to do.

------
Erica Bunker
Birmingham, AL
http://www.ericabunker.com

mamafitz


Wisconsin USA
Member since 8/24/02
Posts: 1134



Date: 8/1/11 5:51 PM

i don't like to tell someone their whining is pissing me off either. i'll say something once or twice, but after that, i'll just ignore you and back off. i don't like other people bringing me down -- it's mentally draining, and honestly, i have better things to do than deal with that. you're a grown up, you can get the hint.

------
Linda

Girls do not dress for boys. They dress for themselves, and of course, each other. If girls dressed for boys, they'd just walk around naked at all times.
-- Betsey Johnson


http://mamafitz.blogspot.com
Printable Version
* Advertising and soliciting is strictly prohibited on PatternReview.com. If you find a post which is not in agreement with our Terms and Conditions, please click on the Report Post button to report it.
Online Class
10 Clever Techniques To Help You Sew Like a Pro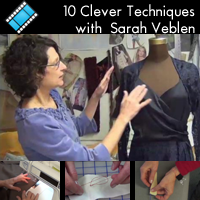 Online Class
Sew a Designer Unlined Jacket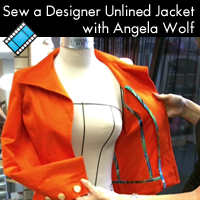 Simplicity 2508

by: Terri A
Review
Sewn Square One Triple Play Top Pattern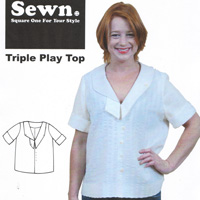 Pattern Details
Paradiso Designs Everyday Bag Pattern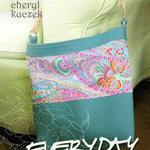 Pattern Details
Simplicity 2145

by: Alpine Que...
Review