Kim12469


Montana USA
Member since 3/27/08
Posts: 2734
Skill: Intermediate
Body Type:




Date: 8/5/11 1:05 PM

I've been gaining weight pretty consistently over the last year to 18 months. I also have lots of the symptoms, including but not limited to, cold hands/feet, just cold in general, hair loss (edges of eyebrows mostly), fatigue, joint pain, insomnia, coarse hair, dry skin, basically the gamut of symptoms for hypothyroidism. The most frustrating is the weight issue personally.

I really started working out at the beginning of June doing the Couch to 5K training. I've been very diligent, not missing any workouts. At this point, I'm running 3.5 miles 3-4 times per week plus swimming or bike riding on the off days. And when I say swimming, I'm doing a half mile to 3/4 mile of laps.

Since June 6, I've put on 7 pounds! Now, I know the old adage, "Muscle weighs more than fat, yadda, yadda, yadda" but seriously in 10 plus weeks, I should be dropping some weight.

My diet isn't extremely strict, but neither is it horrible. I eat healthy meals, no fast food, very little alcohol, but I do like sweets. I don't gorge but I don't deny myself a treat either. I just can't imagine a small bowl of ice cream every other night is causing me to gain all this weight.

So, sorry for the long story, but I got my thyroid results back today and I'm NORMAL!!! Or so they say. My level is 1.6 where the range is .5-5.0. I've been told by my chiropractor that despite normal levels, I could still be hypothyroid. She herself tested normal but based on her symptoms her doctor put her on the Armour.

I'm wondering if others have dealt with this. I know a lot of these symptoms overlap with my fibromyalgia but if I am hypothyroid and can get treated for it, then maybe I will sleep better therefore have a lot less issues with my fibro.

I've got a call into my doctor to discuss trying some medication but I was just wondering if anyone else had issues like this. I know with age brings some of these things on by itself. But, having difficulty losing weight and not being able to lose any despite serious attempts is another thing.

------
http://kimsewsilly.blogspot.com/

poorpigling


Texas USA
Member since 12/28/07
Posts: 11074
Skill: Advanced



In reply to Kim12469

Date: 8/5/11 3:13 PM


I have first hand knowledge of thyroid problems.. and yes.. a lot of your symptoms match up.. But Kim.. it could be you have a different problem, since your blood results don't show you to have a hyperactive thyroid.
I say that as recently my gallbladder symptoms were lined up with ovarian cancer.. almost exact.. and not with gallbladder at all.. Luckily the X rays showed it to be gallbladder and not ovarian troubles..

However as one who suffered from hypothyroid .. let me tell you.. For years I complained about the very symptoms you had.. plus the shaking in my hands .. but the blood test would also show within normal range.. Then one day my thyroid just blew .. so to speak. My feet swelled up like balloons.. I was lucky I didn't just cash it in right then and there. So, I suppose the moral to this story is if you can't pin it down on another disease.. then keep an eye out.. even maybe get treated with synthroid and see if that helps .. At the very least look for any danger signs of an overactive thyroid becoming worse..
Not too many doctors use armour anymore.. I think most use synthroid or the generic form of synthroid.

My DD btw.. has both fibromyalgia and overactive thyroid.. And btw.. both of us have had radiation treatments.. and so now we actually have an underactive thyroid and are taking the synthroid to compensate/substitute for that. We also had/have different Doctors in case you are wondering..

poorpigling


Texas USA
Member since 12/28/07
Posts: 11074
Skill: Advanced



In reply to Kim12469

Date: 8/5/11 3:41 PM


Kim. I might add that a lot of your symptoms are due most probably to the fibromyalgia... the joint pain especially.
My first symptom that I remember with my thyroid was when I was driving.. when I pushed down on the pedals my legs would be shaky..
Then a few years later on down the road.. my hands would shake so bad I could barely write a check.. but yes.. it took years to be diagnosed correctly.. My bloodwork did not show abnormal range until I blew up like a balloon..

Coconuts


Michigan USA
Member since 12/2/09
Posts: 1426
Skill: Intermediate



Date: 8/5/11 3:47 PM

How much ice cream are we talking, and what kind? There's 250-300 calories per half cup of Ben and Jerry's, versus 100-150 for Skinny Cow. If you're eating the Ben and Jerry's, you've totally cancelled out your workout, assuming you're working out for a full hour. If you're not working out for a full hour, then you've added more calories than you burned in the workout that justified your reward.

The "I'm working out so I can eat more" is a huge trap most people fall into.
-- Edited on 8/5/11 4:02 PM --

Kim12469


Montana USA
Member since 3/27/08
Posts: 2734
Skill: Intermediate
Body Type:




In reply to Coconuts

Date: 8/5/11 5:51 PM

No, I'm not doing that. I'm eating as much or less than I did before I was working out. I should not be putting on weight.

Today I ate, two pieces of whole grain toast with natural pb for breakfast and a cup of black coffee. Lunch was grilled chicken and sauteed red cabbage. Dinner was chicken tacos with lowfat sour cream, lowfat cheese, and avocadoes. That's a pretty normal day. I drink water, plain. I generally don't drink soda, do fast food or as I said gorge on sweets. When I do have it, it's plain vanilla or chocolate and just a cup. If we go out for it, I get a kiddie cone of soft serve, no sundaes or blizzards.

Thanks poorpigling! I just had a long talk with my doctor and she is willing to give the synthroid a try. I've been doing a lot of research and there is a school of thought that the test is not definitive. There is some thinking that basal body temperature should be considered more. My basal body temp is below 97 degrees, like 96.8 ish.

I'm tired of all the cliche things people keep blaming on this, like muscle weighs more than fat and the working out so I can eat more thing. I dropped 50 pounds a couple years ago after spending a couple years overweight due to a bad marriage. I know what I need to do to lose weight and be healthy but none of what I'm doing is working. I've kept it off now for 8 years and despite all my efforts it's creeping back up.

------
http://kimsewsilly.blogspot.com/

NM gal

Member since 5/27/09
Posts: 1175
Skill: Beginner



Date: 8/5/11 6:27 PM

I posted in a different thread that I had some bizarro health problems. Almost all the ones you mentioned, cold hands & feet, fatigue, etc etc. Plus my hands & feet swelled up. Classic symptoms of thyroid & my dr. kept testing & testing. Nothing.

Finally... he told me to call him when my hands & feet swelled (my heart also raced) & I did. It was right after dinner & he told me to come in the next day. Gave me a food allergy test, it's a blood test that can tell if you're born allergic or acquired an allergy.

After omitting the food I was allergic to, I never had cold hands & feet again (they shook sometimes, not now).

poorpigling


Texas USA
Member since 12/28/07
Posts: 11074
Skill: Advanced



In reply to Kim12469

Date: 8/5/11 6:37 PM


Kim.. my normal temp is always low.. like 96.2 if taken orally.. just so you know..

Lisa Laree


Alabama USA
Member since 8/24/02
Posts: 1885
Skill: Advanced



Date: 8/5/11 6:57 PM

I had an overactive thyroid when I was in my late teens and early 20s - Graves Disease. I took some radioactive iodine when it was at its worst, but mostly it was treated with a medicine I'm not even going to try to spell...its acronym is PTU. They told me my thyroid would likely 'burn out' when I got older and sure enough, in my late 30's it began waning, so I began taking synthroid. My thyroid function dropped significantly in '03, and my dosage was upped a bit, but it's been normal since then. I keep hoping the tests will show it's dropped again to explain recent weight gain, but I really think that's mostly due to a lifestyle change and, possibly, menopause. Nevertheless, I've got to retrace and refit my TNTs. Believe me, I feel your pain! :-)

However, having said all that, make sure you're getting a complete thyroid profile done, not just a test of the TSH. Sometimes the TSH can be ok and the T3 or T4 numbers out of whack.

Or so I'm told.

Just to clarify...synthroid is artificial thyroid hormone and is used to treat an UNDERACTIVE thyroid gland, not an overactive one. ;-)

------
Lisa -- so much fabric, so little time!
http://sewrandom.blogspot.com/

Lisa Laree


Alabama USA
Member since 8/24/02
Posts: 1885
Skill: Advanced



Date: 8/5/11 7:15 PM

Ok, I've tried about 8 times to edit that last post and delete the 'just to clarify' line, which I added because I misread one of the earlier posts. I keep getting internal errors and I CANNOT get that egg off my face!!! So, please disregard it!

------
Lisa -- so much fabric, so little time!
http://sewrandom.blogspot.com/

poorpigling


Texas USA
Member since 12/28/07
Posts: 11074
Skill: Advanced



In reply to Lisa Laree

Date: 8/5/11 7:18 PM


Yes, if she has Graves disease.. and overactive thyroid.. she would not want to take the synthroid.. However if her numbers are low.. she may have hypoactive.. low thyroid .. and the synthroid would help her..
A lot of womens thyroid slow down as they age.. Need not be a full blown thyroid problem to be treated with synthroid..

I have no idea why my blood tests for so long showed within normal range.. And am still puzzled about that one. I am also not sure.. but I believe they symptoms are much the same in low thryroid as well as overactive thyroid.
Printable Version
* Advertising and soliciting is strictly prohibited on PatternReview.com. If you find a post which is not in agreement with our Terms and Conditions, please click on the Report Post button to report it.
Online Class
Serging Ahead with your 5 Thread Serger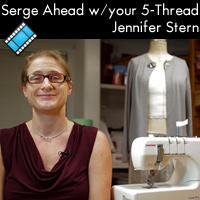 Online Class
Sew a Designer Unlined Jacket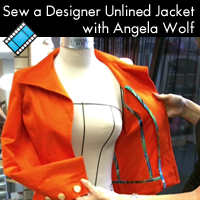 Kwik Sew 3199

by: yummymummy...
Review
Simplicity 1696

by: BlueSkysAh...
Review
Lolita Patterns Gunmetal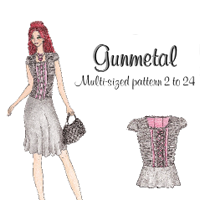 Pattern Details
Beginner Sewing Lab 103 - A downloadable Book by Shannon Gifford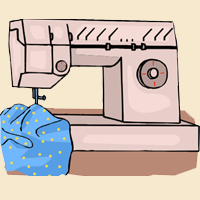 Pattern Details