Danvillegirl


Intermediate
VA USA
Member since 7/6/03
Posts: 162



Date: 8/5/11 7:53 PM

Perhaps this has been discussed elsewhere and I did a search here but did not find what I was looking for.



I know I should know this but when a knit is described as two way stretch or 4 way stretch, what exactly is 4 way stretch? I assume 2 way is width and length.


------
Linda L
Change is the only constant thing in life.
http://danvillegirl.blogspot.com

Sew4Fun


Advanced
AUSTRALIA
Member since 6/23/04
Posts: 4874





In reply to Danvillegirl



Date: 8/5/11 8:05 PM

This whole issue is just plain confusing. Yes, you would think a 2-way stretch means stretch in the width and length, but no, it means in the width only. 4-way stretch means in the width and length. But here's the thing. Because the whole issue is so confusing many websites, fabric stores and worst of all pattern companies mis-label fabrics which only adds to the whole confusion. Often a pattern will say a 2-way stretchfabric is required, when in fact they mean 4-way.

------
Belinda. Melbourne, Australia
http://sew-4-fun.blogspot.com/

Speech girl


Intermediate
GA USA
Member since 5/11/03
Posts: 2219





In reply to Danvillegirl



Date: 8/5/11 9:14 PM

I have found that generally both terms are used, by different people, to mean stretch in both the crosswise and lengthwise directions (for example, I have some kwik sew swim suit patterns that use the term 2 way stretch this way).
But sometimes 2way stretch is used to mean just crosswise stretch, which makes it confusing.


------
Kim
formerly mikkim
http://girlwithatimemachine.wordpress.com/

marjoriekh


Intermediate
VA USA
Member since 8/28/10
Posts: 550

1 member likes this.




Date: 8/5/11 9:54 PM

I had a question about this lately when I bought several Vogue patterns that specified 2-way stretch. I came to the conclusion that at Vogue the meaning is: both lengthwise and crosswise stretch. Most of their knit patterns do not call for '2-way stretch.'

However, although Vogue is using '2-way stretch' (and mikkim mentions Kwik Sew also using it, above), all the vendors I regularly purchase from seem to use '4-way stretch.' So far I have noted:

EmmaOneSock -- Linda uses '4-way stretch' to designate both crosswise and lengthwise; uses '2-way stretch' to designate crosswise-only. Sometimes she does not specify, and then I assume crosswise-only.

Gorgeous Fabrics -- Ann has a rundown of the qualities of each fabric below the general description, and the last category is 'Stretch.' Here she lists the % of stretch across the grain, only. If there is also lengthwise stretch, she will mention it at the end of the general description next to the fabric photo. She does use the term '4-way stretch' to indicate both lengthwise and crosswise stretch in some fabric names.

Marcy Tilton -- The stretch is not always indicated, but she does use the term '4-way stretch;' where she uses '2-way stretch,' I always assume she means crosswise-only. Many of her knit listings do not indicate either, though, so it's probably best to inquire before ordering if it's an issue. (I have ordered 2 rayon/lycras fom her that did not indicate stretch; one was crosswise-only, the other had both.)

GirlCharlee -- After receiving several cotton/lycras from Heather that had both lengthwise and crosswise stretch (which was fine with me, I just hadn't expected it), I emailed to her, and suggested that she designate stretch direction in the fabric descriptions. She replied that she would going forward. She appears to have started using the term '4-way stretch' to mean both ways, and not mentioning the direction if it is only crosswise. However, it's best to ask if it's important, as fabrics inventoried before she started doing this may have '4-way stretch' and not say so.

FabricMart -- Uses the term '4 way stretch' frequently in their fabric descriptions, though I am not sure it is absolutely consistently used. I think I have ordered knits from them before that stretched both ways, but it was not noted in the description.

Fabric.com -- Lists % stretch in their descriptions, but this may be crosswise-only. If there is lengthwise stretch, I'm not sure they note it. I just checked a fabric that is currently listed as '4-way stretch' at FabricMart, and what looks like the same fabric at Fabric.com has no indication of lengthwise stretch. (Though it's possible that it is just the same print, printed on two different knits; however, I do not remember any indications of lengthwise stretch in the knit descriptions I have read on Fabric.com.)

No fabric I have ordered from any vendor has been specifically designated as '2-way stretch,' and then turned out to have lengthwise as well as crosswise stretch.

From this small bit of evidence, I would guess that the standard is developing in the direction of using the term '4-way' among retail internet fabric vendors, at least. However, the Vogue and Kwik Sew use of '2-way' suggests that that might be the wholesale industry standard. (Unfortunately, the term '2-way' seems to have built-in ambiguity, whichever way it is used.)

Does anyone else have pattern companies' or fabric vendors' terminology to add? Does anyone have direct knowledge of the industry-standard term?

And, can anyone tell that this thing really bugs me?

------
marjoriekh

diane s


Intermediate
OR USA
Member since 8/24/02
Posts: 4697



Date: 8/6/11 11:57 PM

I used to manage an online fabric store and I called the knit fabrics 1 way stretch and 4 way stretch, to help stop the confusion. Generally 2 way stretch is the same as 1 way stretch, it only has strech in 1 direction.

------
My grandmother taught me to sew when I was 10, and I've been sewing ever since.

no7262


Beginner
NJ USA
Member since 6/5/09
Posts: 1342





In reply to marjoriekh



Date: 8/7/11 9:41 AM

Thanks for all that great info!

Nora :)

------
Nora :)

sewinggeek


Intermediate
Member since 1/26/06
Posts: 517



Date: 8/7/11 10:17 AM

This whole thing drives me nuts. Growing up years ago, we always knew if it said 2-way stretch it meant across and up/down. There wasn't any of this 4-way stretch goofiness to confuse the issue.

Bah!

------
PattiH
Brother 4000D, Brother 650Q, Brother 1034D, Kenmore 117-841, Kenmore 158-1040, Franklin, Singers: 15-91, 66, 221

Ann Smith


Advanced
CA USA
Member since 8/24/02
Posts: 248



Date: 8/7/11 4:02 PM

I notice that Vogue patterns, when using the term 2 way stretch, has both crosswise and lengthwise stretch indicated on the chart for measuring amount of stretch on the side edge of the pattern. If I'm confused about this I look there.

mylittlenuggets

Advanced Beginner
Member since 1/5/12
Posts: 5



Date: 1/6/12 11:43 AM

Wow, great thread -- I have mccalls 6356 -- calls for 2-way stretch knits: jersey

I searched forever on fabric.com to figure this out, then found this website!! I'm going to wing it and buy 2 different jerseys and hope for the best

andye

Beginner
VA USA
Member since 5/9/09
Posts: 1879





Date: 1/6/12 11:57 AM

I think it's
one way stretch: either warp or weft
two way stretch: both warp and weft
four way stretch: both warp and weft, and along both biases.




------
Bernina B330
Feet: 1,2,3,3A,4,5,7,8,10,13,16,18,20, 29,32,35,37,50,64,70,71,82,85,86, 92


Printable Version
* Advertising and soliciting is strictly prohibited on PatternReview.com. If you find a post which is not in agreement with our Terms and Conditions, please click on the Report Post button to report it.
Expert Sewing Techniques for Jackets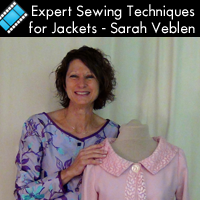 Sew a Designer Unlined Jacket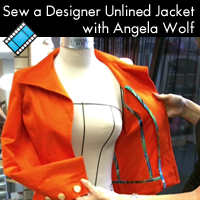 Contest 187297-1015

by: Aroura
Review
Petite Plus V202 VHS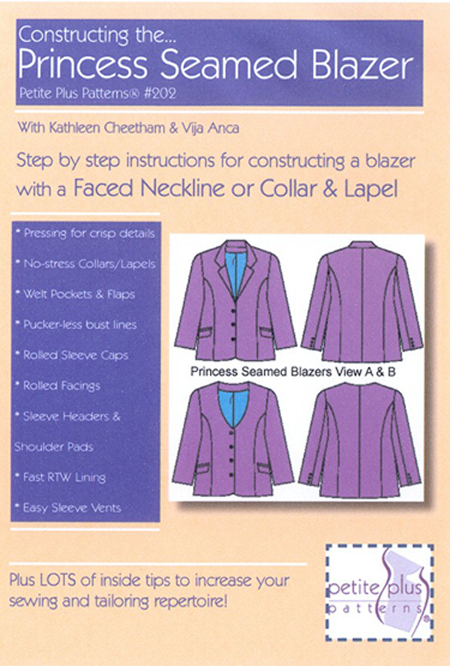 Buy Now
Fit For Real People DVD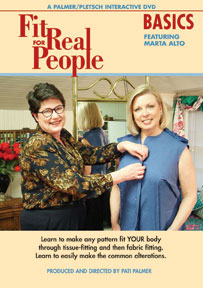 Buy Now
Self Drafted Pattern 156482-1001

by: thestitche...
Review