SewPaula


Advanced Beginner
Missouri USA
Member since 2/18/04
Posts: 423



Date: 8/21/11 7:23 PM

Looking around the Jalie website today trying to decide if their "buy 3 get one free" is a good deal or not, I discovered that Jalie has an app for the iPhone. Being the geek that I am, I downloaded it and played with it.

It is cool, but I'm glad it is free because I already found one aggravation with it. Mostly, it is a catalog of all their current patterns. It opens to a menu with two options: "Search for Pattern" and "Flip through Catalogue". The "Flip through Catalogue" is not terribly useful as you can only see the envelope photos, so I'm not sure what you would use it for.

The Search is the most useful, as you can search by category, pattern number or keyword. The category search gives you options like "Maternity and Baby", Menswear, Outerwear, etc. or Complete listing. The categories give you additional sub-menus but, Complete Listing takes you to a list of each pattern by pattern number in descending order (most recent patterns first)

Clicking on a pattern takes you to the pattern itself. You get to see the pattern descriptions, sewing instructions (handy if you lose the instructions and sew with your iPhone at the ready), line drawings, line drawings of all the pattern pieces and the back of the envelope. Basically, everything you'd want to know about the pattern to buy it. Which you can also do from the app, as well as save pics, email it to yourself or post about it on Facebook.

You can also tag Favorites and which patterns are already in your stash. However, and this is what I found to be aggravating, they are only current patterns. OOP patterns are not included in the catalog. I own four Jalie patterns, only two of which are current.

It is a cool app, though, and it is free which makes it worth the download. I had to go look to see if other pattern companies offered apps and at this time, none of the companies I use frequently have them. Itunes only listed it under iPhone apps, so I don't know how well it would work on an iPad.

------
If I were a sewing machine, all I would have to do is lift up my foot and all my tension would be gone.

Sewing with my lovelies: Pfaff Ambition 1.5 Kenmore 385.19365, Babylock Imagine and BLCS, 4 Brothers (PE150, PE770, 1034D, 2340V), and a chorus of vintage Singers

SewPaula


Advanced Beginner
Missouri USA
Member since 2/18/04
Posts: 423



Date: 8/21/11 7:25 PM

Here is the link to the app page on the Jalie site:

Jalie iPhone app

------
If I were a sewing machine, all I would have to do is lift up my foot and all my tension would be gone.

Sewing with my lovelies: Pfaff Ambition 1.5 Kenmore 385.19365, Babylock Imagine and BLCS, 4 Brothers (PE150, PE770, 1034D, 2340V), and a chorus of vintage Singers

marymary86

Intermediate
Georgia USA
Member since 7/20/08
Posts: 3173



Date: 8/21/11 8:43 PM

I've had it for a few weeks and I love it. I love being able to see the line drawings. It's an easier way to drool over the patterns when I'm stuck in the car.

------
Mary




squirrellypoo


Advanced
International UNITED KINGDOM
Member since 3/27/05
Posts: 1619





In reply to SewPaula



Date: 8/22/11 6:28 AM

Quote: SewPaula
However, and this is what I found to be aggravating, they are only current patterns. OOP patterns are not included in the catalog. I own four Jalie patterns, only two of which are current.


I emailed Jalie asking about this when the app first came out, and I understand their choice a lot more after reading their reasoning!

Emilie said:
Because there is an "add to cart" option in the app, putting older patterns could be confusing... But it's true that people could need instructions for some of them... But again, many older patterns do not have pdf instructions or backs of patterns... Hmmm... We would really have to brainstorm on this to find the best solution. Also, there is a size limit for the app so removing discontinued pattern from the listing is one way to keep the app under the MB limit and provide as much information and images as possible without having to connect to the internet.

We do, however, leave all instructions on the website, even when the pattern is no longer listed in the catalog. The URL is always the same: http://www.jalie.com/product_printing_guide/2686.pdf and for sizing/yardage:http://www.jalie.com/product_sizes/2686.pdf

Simply replace 2686 with any pattern number and if the PDFs are available, they will show up. If you have iBooks installed on your iPhone, you should be able to save the PDF to your virtual library.

So keeping OOP patterns off the app reduces the size for everyone, and I think the iBooks solution isn't a half-bad compromise, really. It's so nice to have such fast and thoughtful feedback from a developer! I heart Jalie!

------
www.fehrtrade.com

emilieatjalie

Quebec CANADA
Member since 10/19/05
Posts: 13





In reply to SewPaula



Date: 8/22/11 9:48 AM

Quote: SewPaula
Looking around the Jalie website today trying to decide if their "buy 3 get one free" is a good deal or not, I discovered that Jalie has an app for the iPhone. Being the geek that I am, I downloaded it and played with it.



It is cool, but I'm glad it is free because I already found one aggravation with it. Mostly, it is a catalog of all their current patterns. It opens to a menu with two options: "Search for Pattern" and "Flip through Catalogue". The "Flip through Catalogue" is not terribly useful as you can only see the envelope photos, so I'm not sure what you would use it for.



The Search is the most useful, as you can search by category, pattern number or keyword. The category search gives you options like "Maternity and Baby", Menswear, Outerwear, etc. or Complete listing. The categories give you additional sub-menus but, Complete Listing takes you to a list of each pattern by pattern number in descending order (most recent patterns first)



Clicking on a pattern takes you to the pattern itself. You get to see the pattern descriptions, sewing instructions (handy if you lose the instructions and sew with your iPhone at the ready), line drawings, line drawings of all the pattern pieces and the back of the envelope. Basically, everything you'd want to know about the pattern to buy it. Which you can also do from the app, as well as save pics, email it to yourself or post about it on Facebook.



You can also tag Favorites and which patterns are already in your stash. However, and this is what I found to be aggravating, they are only current patterns. OOP patterns are not included in the catalog. I own four Jalie patterns, only two of which are current.



It is a cool app, though, and it is free which makes it worth the download. I had to go look to see if other pattern companies offered apps and at this time, none of the companies I use frequently have them. Itunes only listed it under iPhone apps, so I don't know how well it would work on an iPad.


Hi Paula,

We really appreciate the feedback! Please note that when you flip through the catalog, tap the image so the top and bottom task bars appear. At the top-right corner, you have the "add to favorites/stash" button and at the bottom left you have a the Action button (the rectangle with an arrow) that allows you to view the pattern detail page (with line drawing, pieces, etc) or share. Tap the image again to hide the bars.

The Flip Through Catalog mode allows you to browse the patterns from the most recent to the oldest as they are sorted by release date. We wanted this feature so people can do the same they do in a fabric store when sitting at the pattern catalog counter, waiting for a friend who is taking too long choosing buttons... Flipping through pages, not looking for a design in particularWhenever you see the rectangle with an arrow in the application, it means a contextual menu with all related actions for the page you are on.

The application does work on an iPad, but the resolution is designed for an iPhone4. If the application is running full screen (x2), it might be a bit blurry, but the download is worth it for instructions alone!!! It is soooo easier to read illustrations and instructions on an iPad than a sheet of paper! You can zoom in and really see all the little details.

I hope this helps (and makes sense) :)

Emilie
SewPaula


Advanced Beginner
Missouri USA
Member since 2/18/04
Posts: 423





In reply to emilieatjalie



Date: 8/22/11 6:59 PM

Thank you, Emilie, for the additional information. I will play some more with the catalogue when I have some time. I can see that this will be a fun app to play with and hopefully I will become brave enough to sew some more Jalie patterns. I didn't see the rectangle with the arrow so I will have to check that out.


I'm hoping for an iPad for Christmas, so I do really like the idea of having the instructions on the pad. So much easier than having my laptop in my sewing room where I have very little space.

I do hope that you understand that I think this is a great app and am looking forward to doing more with it. Congratulations and thank you for your reply!

------
If I were a sewing machine, all I would have to do is lift up my foot and all my tension would be gone.

Sewing with my lovelies: Pfaff Ambition 1.5 Kenmore 385.19365, Babylock Imagine and BLCS, 4 Brothers (PE150, PE770, 1034D, 2340V), and a chorus of vintage Singers
Printable Version
* Advertising and soliciting is strictly prohibited on PatternReview.com. If you find a post which is not in agreement with our Terms and Conditions, please click on the Report Post button to report it.
Sewing Facings and Developing Facing Patterns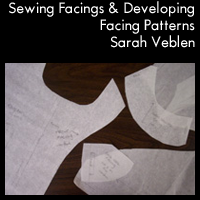 Restyling with Exposed Zippers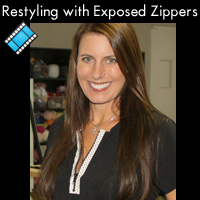 Simplicity 2989

by: PAMomof3
Review
You Sew Girl Hobo Pattern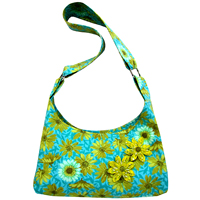 Buy Now
You Sew Girl Small Tote Pattern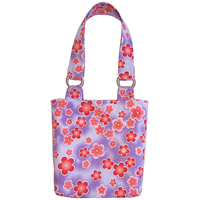 Buy Now
Kwik Sew 3420

by: BrendaJoyc...
Review