Meredith P


USA
Member since 3/26/03
Posts: 303
Skill: Intermediate



Date: 9/4/11 7:00 PM

Imagine my surprise when I printed out my wish list and got to the store...and it cut off at 100. We had this discussion YEARS ago, and I thought it had been fixed. Until recently, my wish list was under 100, so I didn't notice when I used the printer friendly version.

The other thing that is very annoying about the wish list is that it doesn't sort by company, in numerical order. This seems like an obvious thing to do, but to my knowledge, it never has.

I'd appreciate it if these issues would be addressed. Thanks.

------
Meredith
SM: Bernina 730E; Serger: Bernina 334DS; Coverstitch: Babylock BLCS,; Other equipment: Featherweight (circa 1946), Bernina Record 930, Bernina 1530, Deco 600 embroidery machine

Meredith P


USA
Member since 3/26/03
Posts: 303
Skill: Intermediate





Date: 9/10/11 1:27 PM

OK, I see what the problem is: when you use the "printer friendly" version of the wishlist, and you hit the "send to printer" button...it only prints the page you are on. If you happen to have a multiple page wish list, it only prints the one page that you are viewing.

In my case, I have 118 patterns in my wish list. The first "page" goes up to 100. When I "send to printer", it only prints up to 100--it doesn't include the patterns that are reflected on p. 2 in the printer friendly view.

I think the programming error is in the "send to printer" button: it should print ALL pages, not just the one you are viewing.

------
Meredith
SM: Bernina 730E; Serger: Bernina 334DS; Coverstitch: Babylock BLCS,; Other equipment: Featherweight (circa 1946), Bernina Record 930, Bernina 1530, Deco 600 embroidery machine

Meredith P


USA
Member since 3/26/03
Posts: 303
Skill: Intermediate





Date: 9/15/11 8:41 PM

Anyone? Anyone? Bueller?

------
Meredith
SM: Bernina 730E; Serger: Bernina 334DS; Coverstitch: Babylock BLCS,; Other equipment: Featherweight (circa 1946), Bernina Record 930, Bernina 1530, Deco 600 embroidery machine

Meredith P


USA
Member since 3/26/03
Posts: 303
Skill: Intermediate





1 member likes this.



Date: 6/23/12 8:42 AM

Still this is not fixed. If your wishlist is over 100 items long, you have to print all the "pages" separately. Why?

And as I have mentioned before, why doesn't the list sort by company and numerically *at the same time*? Or offer the option of an "advanced" sort? It would really make it easy to find the patterns in the pattern drawer at the store.

Please, please, please address this issue. I'm tired of asking! And I don't even get a response, even in the negative like "it can't be done because of XYZ".

------
Meredith
SM: Bernina 730E; Serger: Bernina 334DS; Coverstitch: Babylock BLCS,; Other equipment: Featherweight (circa 1946), Bernina Record 930, Bernina 1530, Deco 600 embroidery machine

Meredith P


USA
Member since 3/26/03
Posts: 303
Skill: Intermediate





Date: 6/23/12 8:46 AM

And while we're at it, the first "page" section of my printer friendly list cuts off vital information on the pages in order to include a footer generated by PR. There's a footer, then page x/x, which can cut off a pattern line in the middle. IOW printer friendly pages don't paginate.

Thanks!

------
Meredith
SM: Bernina 730E; Serger: Bernina 334DS; Coverstitch: Babylock BLCS,; Other equipment: Featherweight (circa 1946), Bernina Record 930, Bernina 1530, Deco 600 embroidery machine

goosegreen


New South Wales Australia
Member since 1/9/05
Posts: 2877
Skill: Advanced



Date: 6/24/12 0:18 AM

When I sort my printable list by company, it automatically sorts numerically too.

------
Alison in suburbia - Sydney Australia
My sewing blog: http://nosilasews.blogspot.com/
I blog for me, myself and I

Keeper of the flock - Janome MC8000, Janome MC4900QC, Elna Elina 40, Husqvarna Rose, Singer 201K, Elna Contessa, Janome My Excel 18W, Janome 634D & 534D overlockers, Janome Coverpro 1000CPX.

Deepika


Founder
Massachusetts USA
Member since 11/28/01
Posts: 12629
Skill: Intermediate
Body Type:






Date: 6/25/12 12:28 PM

I apologize for the delay in fixing this Meredith. I've been swamped. But I'll take a look at it today.

------
- Deepika
Founder, PatternReview.com
Blog: http://www.deepikablogs.com

Deepika


Founder
Massachusetts USA
Member since 11/28/01
Posts: 12629
Skill: Intermediate
Body Type:






Date: 6/25/12 3:57 PM

Meredith, please check your wishlist now. I made some changes. You can print the list in landscape mode and more details will fit horizontally in one line.

------
- Deepika
Founder, PatternReview.com
Blog: http://www.deepikablogs.com

Meredith P


USA
Member since 3/26/03
Posts: 303
Skill: Intermediate





Date: 7/2/12 7:00 AM

Thank you, Deepika! It seems to print all at one go, and in numerical order within Company. And my entire wishlist at once.

The Wishlist is very useful, and now it works to actually take it to the pattern store.

Thank you!

------
Meredith
SM: Bernina 730E; Serger: Bernina 334DS; Coverstitch: Babylock BLCS,; Other equipment: Featherweight (circa 1946), Bernina Record 930, Bernina 1530, Deco 600 embroidery machine

Meredith P


USA
Member since 3/26/03
Posts: 303
Skill: Intermediate





Date: 7/2/12 7:04 AM

I'm not sure what you mean about landscape mode. Do you mean printing in "non printer friendly mode"-getting more details?

I was talking about the printer friendly version not paginating vertically (cutting off pattern info at the bottom and top of next page) , but I can live with it now that the whole thing prints out at one time.

------
Meredith
SM: Bernina 730E; Serger: Bernina 334DS; Coverstitch: Babylock BLCS,; Other equipment: Featherweight (circa 1946), Bernina Record 930, Bernina 1530, Deco 600 embroidery machine
Printable Version
* Advertising and soliciting is strictly prohibited on PatternReview.com. If you find a post which is not in agreement with our Terms and Conditions, please click on the Report Post button to report it.
Online Class
Beginners Guide to Sewing Jackets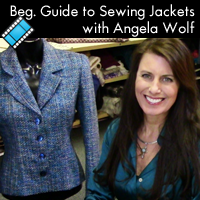 Online Class
Blueprints to Blue Jeans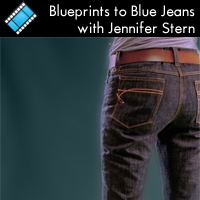 McCall's 6996

by: JustineSew...
Review
Christine Jonson BaseWear One - Leggings, Top and Yoga Bodysuit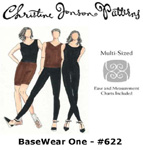 Pattern Details
Acrylic Base In 5 Sizes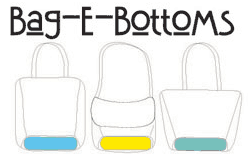 Pattern Details
Vogue Patterns 1247

by: Claire in ...
Review