loti


Advanced
Florida USA
Member since 5/27/04
Posts: 3634

1 member likes this.




Date: 9/18/11 7:31 PM

I have to purge some clothes in my closet, and I'm having trouble. What do you ask yourselves when you are trying to pare down?

I have a fair amount of clothing that is just too small but I'm still hopeful I can lose the weight, although I have weighed the same now for the last 2 years (+/- 5 lbs).

I also have things that just need to be retired but, I hold onto it because I don't want to wear out "the pretty stuff".

I have managed to list on ebay, things that I just know I'll never get into again and were quite pricey, but there's a market for.

Every time I look at the closet, I start working on something else. Like troubleshooting the ceiling fan which was making some weird noise, so am thankful that is up and running again. There's nothing like avoidance to make me productive in other areas



Here are the rules :

In the Soul Stirring Pile
Things that flatter and make you feel fantastic. (this will be a small pile for me)

Repair Pile
Those items that would be in the Soul Stirring Pile but need a few repairs (buttons, hems). You have 5 days to make repairs, otherwise it's not important enough to you to keep - so out it goes.

Give Away/Throw Away
Items that are easily identified as those things you no longer need.

What's left?

They Don't Fit
Be kind to yourself, Toss them

Expensive Items Sell or Donate
"These can often lead to face-flushing, feelings of unhappiness and self recrimination"

Work Clothes
They should be great looking and flattering, the test is "if you wouldn't want to run into an ex lover, that's a sure sign you could do better"

Those Items for reasons unknown you never wear
You've said no too many times.

The Item kept because one day it may be chic again
You only have so much space, who knows if you'll find the trend as compelling the next time around.

Scenes of Former Triumphs
Items you hold onto for purely sentimental reasons. (this one is going to be tough for me) This is going to sound silly but sometimes I take a pic of it and get rid of the item.
He says Yes they remind you of wonderful times, but let the physical item go on to new adventures.

Repeats, Reduxes and reprises
Duplicates.. If you shop like a drunken sailor, chances are that you own far more than you will ever be able to wear.

Exceptions
Rare instances that you can keep an item for posterity (for me this would be a navy YSL shift I found in a thrift store with large Mother of Pearl buttons). So this item must be fabulous!!

or if Radical Shape shifting is taking place (Diet or Pregnancy) it makes sense to hold onto those items you will soon fit into, but if those last 10lbs have been on their way out for the last 10 years be honest with yourself and get rid of it.

Edited to add rules.
-- Edited on 9/19/11 11:41 PM --

------
"A girl should be two things: classy and fabulous."
Coco Chanel

Stash Sewn in 2011 148.5 Yds
Stash Sewn in 2012.... counting...

http://adonising.blogspot.com

Vintage Joan


Intermediate
Ontario Canada
Member since 7/16/07
Posts: 10781





In reply to loti



Date: 9/18/11 7:40 PM

Quote:
What do you ask yourselves when you are trying to pare down?



This doesn't happen much in my world, because I need to stock up first, before I can pare down. But when I am able to pare down, my question will be, "Does this item make me feel like the person I am now, or am I just hanging on to it because it still fits me and isn't 100% worn out yet?"

------
my shield and my very great reward ~ Gen. 15:1

Image: me, about four decades ago

loti


Advanced
Florida USA
Member since 5/27/04
Posts: 3634





In reply to Vintage Joan



Date: 9/18/11 7:53 PM

Quote:
it still fits me and isn't 100% worn out yet?"



I have a lot of this in my closet. I started the year with a closet half full, in going through things, I've noticed quite a few "wearable muslins" have made it in. I'm trying to make an effort at wearing nicer things, but I find once I'm home I change into the comfy not so nice looking things. My closet is making me live a double life

------
"A girl should be two things: classy and fabulous."
Coco Chanel

Stash Sewn in 2011 148.5 Yds
Stash Sewn in 2012.... counting...

http://adonising.blogspot.com

Larisa


Intermediate
Virginia USA
Member since 7/15/05
Posts: 5183



Date: 9/18/11 7:58 PM

Well......twice a year, I make the kids clean out. Once we have gone through their stuff, I go through mine - not only because I have to but because I want them to see that even I have stuff that gets given away or tossed out.

First off, I should explain that I have all my shirts in color order (think spectrum). It makes it easier for me to see what I have. Our next clean out is over Thanksgiving weekend - Black Friday to be specific.

I go through my shirts, 1 color at a time. If it hasn't been worn in the past year, it gets moved to the bottom rack (walk in closet thanks to previous owners, but I don't hang anything on the bottom rack). I continue through each color that way. Once I've gone through everything, I sit down and look at the things I've pulled out and cull again. Things that I like and feel great in (not good because I can feel good in jeans and a well cut tshirt), I keep. Things that I'm ambivalent about, no longer fit, or make me question my sanity all get put into the give away bag.

I have a nice dress collection, but I cull through them as well. If I'm not 100% confident in it, it goes away. I have a nice jacket-skirt set that I've only worn a few times, but I love it - the color is fabulous, the fit makes me feel like I could do anything...it's a great confidence booster....so I keep it and where it on the days that I need that little boost (like when I have to speak in front of a group of people that I don't know too well).

I try on my skirts and slacks. Those that are out of style I put on the bottom rack again and let them sit for a day or so. The ones that don't fit well enough to make me feel comfortable or confident get put in the give away pile. Then I take a look at what I questioned....if I still like it, I try it on and see if I like it when I'm wearing it, not just when it's on the hanger....if not, it goes away, if I do, then it goes back for another season.

Sounds complicated, but I can go through my closet in about an hour.

It's harder to go through hubby's stuff, but he won't do it. I have to check every pair of pants to make sure there isn't wear, that it's the right size, etc. Sometimes, he will put things aside and tell me that he can't wear them any more..but that's rare. His clothes can take me twice as long as mine do, if not longer.


------
research associate in the field of child development, married to an engineer

I am woman, I am invincible, I...am...TIRED!!



poorpigling


Advanced
Texas USA
Member since 12/28/07
Posts: 11070





In reply to loti



Date: 9/18/11 8:28 PM


I just purged a couple of weeks ago.. Joan made me de frump.. so there went most of my wardrobe..
It was not hard to decide which garments to throw out.. Anything that had paint on it.. gone.. Anything that the bird had pecked holes in.. gone..
However for the time being.. I am keeping things that don't fit.. As you know I had lost lots of weight when I was ill. and have no doubt some of it will come back.. When I am out replacing those items I just tossed.. or sewing up something new.. I will buy for my present size however.
The hardest thing for me to toss are shoes.. no matter what shape they are in.. including houseshoes.. Don't know whats up with that phobia..

loti


Advanced
Florida USA
Member since 5/27/04
Posts: 3634





In reply to Larisa



Date: 9/18/11 8:36 PM

Well the good thing is that most of my clothes are hung up and all in one place. Just a few more loads of laundry to do to see everything all at once. I don't have a lot of multiples except for t-shirts. I have 6 shirts, and everything else is a different silhouette.

So does it fit well?
Does it make me feel good?

I really need jackets... but that's another project entirely.

Thanks for answering, I may just need a bigger closet

------
"A girl should be two things: classy and fabulous."
Coco Chanel

Stash Sewn in 2011 148.5 Yds
Stash Sewn in 2012.... counting...

http://adonising.blogspot.com

loti


Advanced
Florida USA
Member since 5/27/04
Posts: 3634





In reply to poorpigling



Date: 9/18/11 8:45 PM

I can always count on you to make me laugh...



Quote:
Anything that had paint on it.. gone.. Anything that the bird had pecked holes in.. gone.



When I was working on my various DIY projects, I think I had paint on everything. I also have shoes that are at least 20 years old (mostly dressy shoes). I will not give up shoes unless they are uncomfortable or too small.

I'll have to keep frump factor in mind when I'm going through the closet again.




------
"A girl should be two things: classy and fabulous."
Coco Chanel

Stash Sewn in 2011 148.5 Yds
Stash Sewn in 2012.... counting...

http://adonising.blogspot.com

a7yrstitch


Intermediate
Texas USA
Member since 4/1/08
Posts: 6131





In reply to loti



Date: 9/18/11 8:52 PM

What do I ask myself ...........

Seriously, I ask myself if someone at the shelter or thrift shop can make better use of it than having it sit in my closet. It really speeds up the process. And they tell me at the big woman's shelter (big shelter, variety of women) in Houston that they especially need shoes. Not just super practical shoes but also shoes that will work for job interviews. There are also programs for getting girls into prom wear if you can't think of a good reason to clear out some of the snazzy heels.

This works for the linen closet too. If the sheets are going to a shelter I call to find out what size they need and cut down and hem larger sizes. Oh, don't forget handbags. And, those who have lost their homes, no matter how, need luggage.

Hope this helps.

------
I have no idea what Apple thought I was saying so be a Peach and credit anything bizarre to auto correct.

SunnyAlta

Intermediate
Member since 7/11/10
Posts: 324



Date: 9/18/11 9:15 PM

Questions, "When did I last wear this?"
"When am I likely to wear it again?"
"Do I like this item?"
"Does it look good on me?"
"What does it go with?"
"Is this a classic style?"
"Could I use the notions or fabric for anything else?"

I'm much more inclined to keep a solid colored item than a print. Prints date more quickly & don't always go with as much. There are exceptions though!

loti


Advanced
Florida USA
Member since 5/27/04
Posts: 3634





In reply to a7yrstitch



Date: 9/18/11 9:23 PM

Quote:
Seriously, I ask myself if someone at the shelter or thrift shop can make better use of it than having it sit in my closet.



This is a fabulous question, and one I think I can work with, because there are items that are not great on me, but ok for right now. Maybe these can go to the Salvation Army. It will also force me to make fabulous things going forward and reduce stash.




------
"A girl should be two things: classy and fabulous."
Coco Chanel

Stash Sewn in 2011 148.5 Yds
Stash Sewn in 2012.... counting...

http://adonising.blogspot.com
Printable Version
* Advertising and soliciting is strictly prohibited on PatternReview.com. If you find a post which is not in agreement with our Terms and Conditions, please click on the Report Post button to report it.
Beginners Guide to Dyeing Fabrics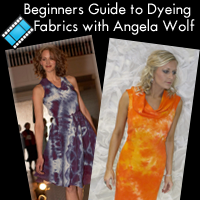 Create a Jacket Muslin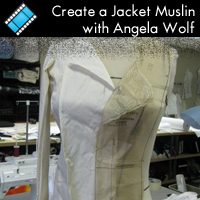 Simplicity 2927

by: yummymummy...
Review
Cake patterns 0144

by: DDisciplin...
Review
Sewing Workshop Zona Jacket Pattern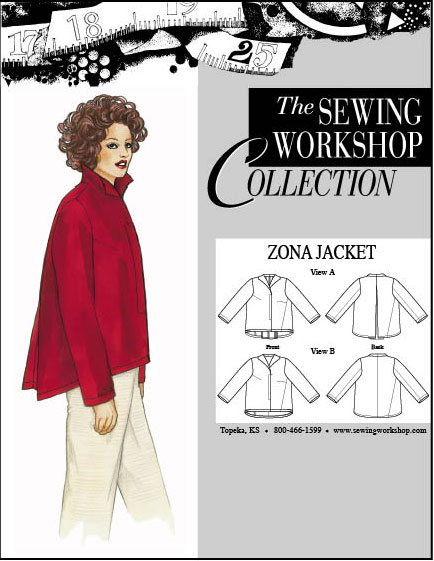 Buy Now
SewBaby Travel High Chair Pattern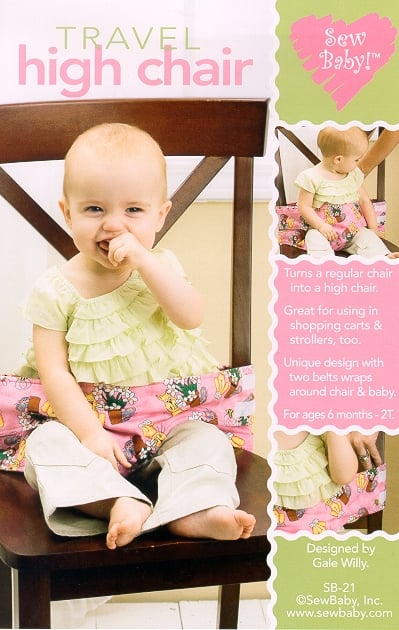 Buy Now