gabycahen

Member since 6/23/11
Posts: 4



Date: 9/19/11 12:53 PM

Dear sewers of world wide web,
I have recently moved to Quebec and am rather daunted byt the prospect of the oncoming trauma that the next winter will present.
With this in mind, I would like to preserve some sort of style, and not resort to wearing ski pants. I thought I might make a wool skirt, either pencil like view B on this vogue pattern http://voguepatterns.mccall.com/v7937-products-600.php?page_id=263
or some sort of mini sort of like this http://csimg.webmarchand.com/srv/FR/290062303815/T/340x340/C/FFFFFF/url/bmini-jupe-pinces.jpg but with a higher waist and a thicker band at bottom and waist.

I'm trying to pick a wool, and have found this great canadian website called http://www.macpheeworkshop.com/
They sell some new zealand merino for approx 20 dollars a metre. WIll that be convenient or stretchy. Feel that this might make a good pencil skirt.
I'm also interested in Merino as a really thick and warm skirt. Maybe more suited to the second style. Am I mad to want to make a skirt out of merino?
Do you know of a pattern that would be kind of like that second style of how I could go about making one?
Best,
Gaby


tlmck3


Illinois USA
Member since 7/11/05
Posts: 3783
Skill: Advanced Beginner



In reply to gabycahen

Date: 9/19/11 7:11 PM

Both the pattern you linked to and the mini-skirt picture you posted are made of woven fabrics. The merino wool on the McPhee Workshop site is a knit, so, yes, it will be stretchy.

As far as the mini goes, I don't know where you moved from but I'm not sure how much wear you would get out of it in a Quebec winter. I live in Chicago and, frankly, I never put on a skirt between December and March. It's just much too cold here and Quebec is even colder and snowier than Chicago.

------
I am going for a level of perfection that is only mine... Most of the pleasure is in getting that last little piece perfect...Inspiration is for amateurs. The rest of us just keep showing up and doing the work.

Chuck Close, painter, printmaker, photographer

Hope has two lovely daughters: Anger and Courage

St. Augustine


Claire in Montreal


Went to PR Weekend!

Member since 1/22/08
Posts: 1909
Skill: Advanced Beginner
Body Type:




In reply to gabycahen

Date: 9/19/11 8:22 PM

I live in Montreal and if you intend to wear a mini you better invest in a LONG WARM winter coat !

Seriously, I get cold in October and stay that way til spring. The few skirts I wear in winter are wool and at least knee length or longer. I've got a really comfy

Butterick 4136

in a wool flannel I picked up at Fabricville. I made view C, and split the difference in the two lengths at 30". Not much wind gets through that, let me tell you.

Not sure where you are in Quebec, but if you're near a Fabricville, give them a visit - you'll not likely find merino, but you'll do better than $20/m for sure.

Oh, and if by any chance you're in Montreal, there's the fabric district on St. Hubert Street.

...and if we're really lucky, winter will hold off til February

-- Edited on

9/19/11 8:23 PM

--

------
Claire
1seamatatime.blogspot.com

There is always something to be thankful for.
I am in control of my reactions !

gabycahen

Member since 6/23/11
Posts: 4



Date: 9/19/11 9:16 PM

Hey,
thanks for your replies,
so the mini might be overambitious,
what about making it out of milton? Lined in insulating fabric or something, is that daft, is the milton way too thick for the pattern?
And yes, planning to get a full length winter coat.
So far have looked at this one http://www.simons.ca/eng/product/united_fortune_graphic_quilted_down_fill_coat/1365-42518
Does that look ok?
Also, I'm in Montreal so will definitely go check out the rue saint-hubert
Thanks again,
Gaby

solosmocker


Member since 1/23/06
Posts: 2346
Skill: Advanced



Date: 9/19/11 9:27 PM

If you mean wool melton, that would be warm but far too stiff for a skirt, IMO. I think one of the long gored skirts that are showing up everywhere whould be great in a merino wool knit. But buy those boots. I live 45 minutes from Montreal, right on the US border, and I would not do a skirt unless I had some serious boots and the skirt and its coat were maxi long. From someone else who lives up here, you really want to be wearing pants. Trust me on this one.

------
http://lasewist.blogspot.com/

gabycahen

Member since 6/23/11
Posts: 4



In reply to solosmocker

Date: 9/19/11 9:32 PM

I have city boots and snow boots, and some real wool tights.
The problem is I can't wear pants, they never fit (tiny waist, large hips) and have never made them before.
Ideally i need some inbetween wool which will be warm but stiffer than merino.
Mmmh, many things to think about.

LuceLu


New York USA
Member since 8/4/06
Posts: 1687
Skill: Advanced Beginner



In reply to gabycahen

Date: 9/19/11 9:35 PM

If you wish to wear a mini in winter in Canada, I suggest you create leggings/stockings in that merino knit to wear with it.

------
Be true to yourself. Push your boundaries. Do everything with love in your heart and a grin in your head. Move a little, eat good food, enjoy good health. Spread sunshine.

Claire in Montreal


Went to PR Weekend!

Member since 1/22/08
Posts: 1909
Skill: Advanced Beginner
Body Type:




In reply to gabycahen

Date: 9/19/11 10:27 PM

Nice coat, if you spend any time outside (waiting for a bus maybe) a hood is a good idea. That one's only 3/4 length though, you'd be in pants in that one - or a long skirt with boots. Whatever would block the wind & cold.

Don't know about the others, but when I think long coat, I mean well below the knee and boots high enough to meet the coat.

The wool I've used for my longer skirts is a sort-of drapey flannel, not too stiff at all, but plenty warm. I also throw them in the wash (and dryer) without any problems. So far no shrinkage, or felting. Easier than worrying about dry cleaning.

If you haven't been to St Hubert yet - take the Metro to the Jean-Talon stop and walk about 2 blocks east to St Hubert. Then north on St Hubert.

-- Edited on

9/19/11 10:29 PM

--

------
Claire
1seamatatime.blogspot.com

There is always something to be thankful for.
I am in control of my reactions !

JessieBear


Illinois USA
Member since 11/19/07
Posts: 42
Skill: Intermediate



Date: 9/20/11 10:51 AM

I live in Chicago and I echo the advice of many...

My "stylish" uniform for the winter includes a down coat that goes past my knees (everyone wears one, but there's a reason for that), tall riding boots, knee length skirt and those thick sweater tights. I've also invested in skinny jeans and trousers (or altered a few pairs I already owned) that I can tuck into my boots.

Merino wool knit tights sound heavenly for the winter! My vote would be to make tights out of the knit, instead of a skirt. If you're wearing tights (which you will be) knit skirts tend to keep riding up, so woven skirts are much nicer with tights.

PeppermintPam


Michigan USA
Member since 1/9/07
Posts: 350
Skill: Intermediate
Body Type:




Date: 9/20/11 2:02 PM

I agree with Claire in Montreal. I live across the lake from Chicago, but I too am cold from October til spring. I spend a lot of time in skirts and dresses in the winter out in the cold. I was always freezing until I finally figured out how to stay warm.

1. Get warm and waterproof winter boots - the taller the better. (If my feet are cold I'm cold.)
2. Get a long (to or below the calf) length down coat. You could go with wool, but down is very warm and lighter weight than wool. Make sure it's roomy enough for several layers underneath.
3. Wool or wool blend tights - I got mine from www.warmlegwear.com - and some wool socks to layer over your tights if needed.
4. Long (the same length or a little shorter than your coat) wool or wool blend skirts or dresses. My favorite skirt is a lot like Claire in Montreal's (Butterick 4136) and is also wool flannel. Make sure to line it or else wear a slip, or it will stick to your wool tights. I also have several wool- blend skirts and dresses (lighter weight than the wool flannel and some are double knit weight), that are warm enough as long as I'm wearing the wool tights.
5. Hats, gloves and scarves - this is where you can add color, style and fun, and change up your look pretty easily.

One of the very best investments I have ever made is when I bought a 'down sweater' from Patagonia. It is super lightweight, extremely warm, folds into it's own pocket, windproof, extra water repellent and you can easily layer sweaters underneath, or put on a coat over it. I absolutely love it! It is expensive, but AMAZING. Well worth the $. NAYY.

Now, I'm finally warm through the never-ending Michigan winters. HTH.


Printable Version
* Advertising and soliciting is strictly prohibited on PatternReview.com. If you find a post which is not in agreement with our Terms and Conditions, please click on the Report Post button to report it.
Online Class
Perfectly Fitted Shirt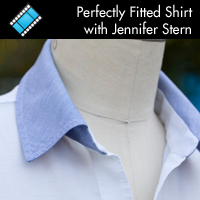 Online Class
Fun with Fitting - BODICE w Darts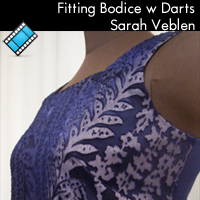 Vogue Patterns 8208

by: carolynw
Review
Marfy 3400

by: Re Becca
Review
SewBaby Casserole Carrier Pattern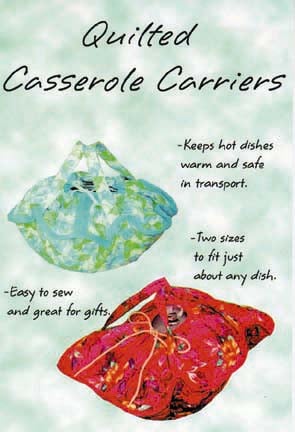 Pattern Details
Islander Sewing Systems Men's Classic Sport Shirt Pattern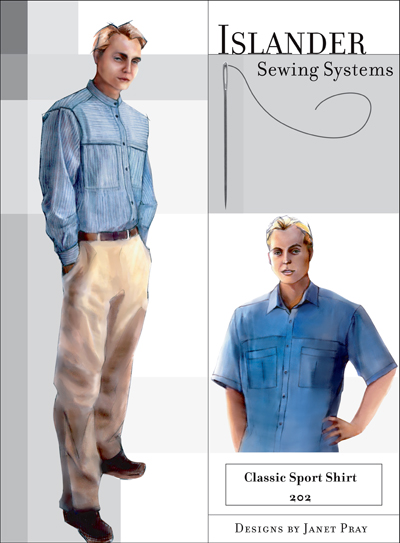 Pattern Details