pinkymom

Beginner
Member since 4/9/11
Posts: 180



Date: 9/30/11 7:37 PM

I have been looking on ebay and craiglist for a Bernina 200 or 730 but I have been hesitant because I dont know how safe it is to order on ebay.

Prices are alot better than dealers have but not sure I want to loose money and not get anything.

Any thoughts!

------
Bernina 200E, 750E, 1150MDC, Babylock Evolution, BLCS2, Juki 2010q, Simplicity Blindsticher.




GothDom


Advanced
Member since 3/24/10
Posts: 1949



Date: 9/30/11 8:00 PM

Watch the seller, ask questions, read the ads carefully to avoid weasel words..


------
http://www.acdc-vintage.com
This one, that one, and a bunch of other ones!
(though the herd is getting more streamlined)


poorpigling


Advanced
Texas USA
Member since 12/28/07
Posts: 11069





In reply to pinkymom



Date: 9/30/11 8:07 PM

Pinky.. its not so complicated.. although even the experienced can get burned .. just follow these steps..

l. Check feedback.. look at it though. .even one mark can give a low percentage.. More important to me than percentage score is what went wrong.. and their response if any to the buyer..

2. Ask any and all questions.. don't assume their is a foot pedal or a lightbulb even.. if its not stated in the listing.. then it may not come with the machine..

3. Ask any and all questions thru the ebay message center.. Not thru private email. In fact don't give them your private addy.. Even after the auction.. this gives ebay/paypal access to all messages back and forth .

4. Don't get caught up in auction fever.. check out the reviews and prices aforehand.. and don't overbid.. Bidding itself I will leave to another time.. this thread is about protecting you first.

5. DON'T leave feedback until after you have thoroughly checked the machine out..

6. DON'T hesitate to return it.. This is where most buyers go wrong.. they just don't want to return it and go thru the hassle of a refund.. but you must act with your head here.. and not get attached emotionally to the machine until you know its a good one.

7. DON'T believe it if the seller says no returns etc.. Follow ebay policies which clearly state you can return any item that is not as described.. In other words.. don't let the seller bluff you into anything.

Good luck.. and if you want to . I will be happy to look at any listings you might be interested in and give you my opinions.. As you know I already have more than enough machines.. and am happy to do so.. Scouts honor.. I NEVER bid on a machine I know a member is interested in. Hopefully someone here on the boards who I have helped will back me on that one. You have nothing to lose here.. as I have full access to any ebay listings anyhow.. in fact.. it might be in your favor.. as then you know I won't be bidding against you..

On CLs.. make sure you check out the machines and that they are running correctly.. And don't go alone.. or at dark.. or to a bad part of town etc.. Any legit seller of a sewing machine should be happy to show it to you .. just be polite in your emails back and forth and go with your gut.. ANYONE who will not give you their name and phone number I would avoid. and that goes for you too.. Sellers will contact buyers they feel the most confident in.. and thsoe are the ones who gladly give out their names and phone numbers.. You may ask where they have that machine serviced and so on..

I have to edit to add.. ALWAYS.. WITHOUT FAIL.. Pay for an ebay purchase with a Credit Card.. that way in case there is a problem.. and paypal will not refund you.. then you can do a charge back with your credit card.. In fact.. I find paypal is a lot more accomodating with refunds which have been charged to a credit card..
-- Edited on 9/30/11 8:59 PM --

GlButterfly


Intermediate
California USA
Member since 8/28/08
Posts: 3154



Date: 9/30/11 8:32 PM

An alternate way to spell "trust": "poorpigling"

------
That's Gl = for Gloria, not G. I.

JaniceM


Advanced Beginner
Wisconsin USA
Member since 3/15/07
Posts: 45





In reply to pinkymom



Date: 9/30/11 8:49 PM

I have purchased 6 machines over ebay in the last 10 years and never had a problem. The first was an ELNA 8000 bought from a quilter, next was an ELNA2130 bought from a dealer, next a Janome 720 and the last 3 were the small Kenmores with the rose cases. All were in fine condition and I had no problems. I am careful about seller ratings, usually I will only look at 99.5 or higher. I also won't consider a seller who has very few ratings or is very new to ebay. I ask questions. I also only buy sewing machines from a knowledgeable seller. If it is too good to be true, I pass. If they say they know nothing about sewing machines, but it seems to work "real good", I pass.

I have made multiple ebay purchases in the last 10 years and only had problems a couple of times. Those were with breakage on small china objects and I received refunds. I have even made some large furniture purchases -- a danish modern sideboard shipped from Toronto and a table and chairs shipped from Vancouver!

You do have to be careful and I think poorpigling's advice is very good. A popular model will be harder to get at a good price. I sometimes think ebay bids go up after someone shares a success story here -- and I thought I was the only one reading these posts

margk


Intermediate
International AUSTRALIA
Member since 6/10/08
Posts: 1481



Date: 9/30/11 8:50 PM

I recently bought a Bernina 810 on eBay here in Australia. My main concern was how they would pack it for posting, so I only bid on one that I (or as it turned out, my lovely daughter) could pick up personally.
I bought it from a person with no feedback and I wasn't able to actually try out the machine, so it was a bit risky. However, the auction was changed to a Buy it Now, so I did, for $80. I paid through Paypal and asked quite a few questions of the seller.
I figured $80 wasn't *that* much of a risk, and it turned out to be a great little machine (I was after something lighter than my Bernina 1130 to take to classes etc). It had a few more scratches than I thought, but it purrs along!


I then had it serviced for another $70 and am very happy with my $150 second machine.

------
Marg
Tamworth NSW Australia Bernina 1130, Bernina 810B Babylock Imagine Wave Elna 614DE Janome Coverpro 1000 CPX

sew2006


Advanced
Ontario CANADA
Member since 6/24/06
Posts: 2082





In reply to pinkymom



Date: 9/30/11 9:07 PM

Are you looking at a new computerized Bernina 730? Dealers are not allowed to sell on ebay and any machine purchased by a second buyer has no warranty at all. If it is a computerized machine find out where in your area you can get the machine serviced by a Bernina trarined tech and what the cost would be. Also ask, worst case if the computer boards went how expensive parts and labour would be. Find a place where you could take lessons on the machine.

Everyone else has given you great tips about buying a machine and I would add ask for pictures of the machine.

------
Janome10001, Babylock ESG3, Brother ULT 2001, White 634D serger, Pfaff 1472, Singer featherweight, Singer 14T957Dc, Bernina FunLock 009DCC coverlock, Brother PQ1500S, Janome CP900.

dukaqwn


Intermediate
Mississippi USA
Member since 2/12/09
Posts: 471





In reply to pinkymom



Date: 9/30/11 10:11 PM

In addition to what everyone else has said, if the seller you are watching does not have a history of selling sewing machines, ask them HOW they plan to PACKAGE and SHIP your purchase.

I have purchased 3 machines on ebay - 2 from nifty thrifty girl, who packages her machines VERY well. Even with her careful and professional packaging, the tension assembly became disassembled on my Morse in shipping, and a leg was broken off of a vintage Kenmore that I no longer have. Luckily, the tension assembly was easily put back on, and the leg, I was able to superglue back on. No big damage done.

The other machine I purchased from what I guess had to be a junkyard dealer, and he sent my machine in a box with newspaper. It is a wonder it worked at all.

No matter what seller you decide to buy from DEPEND on having to take the machine for servicing as soon as you get it. Nifty Thrifty girl says hers are serviced and ready to go out of the box, but I had to take both machines I bought from her to the repairman for adjustments before they were usable - another $50 to my purchase. That being said, the Morse is a jewel. I wouldn't take $1million for it. The Kenmore, I just couldn't get along with.

The one time I sold a machines on ebay I first sold a serger that I packaged in DOUBLE boxes with styrofoam blocks and chips in the inner box AND bubble wrap. The serger was DEMOLISHED by USPS before it got to its location and I had to refund the buyer and place a claim with USPS. It took over 6 wks for me to get my money back.

Then, I sold a sewing machine - very expensive Bernina - on ebay to a buyer at an APO address. I took this one to UPS store and let them package it, and it arrived who knows where unharmed.

ALWAYS, ALWAYS, ALWAYS - make sure there is insurance on the machine for what you paid on it with whichever shipment company the seller uses, and try to buy from a seller who will let you return the item in a certain amount of time if damaged. If you cannot find one, then make sure the package is insured in case it is demolished when it gets to you, especially with USPS.

------
http://sewtarot.blogspot.com/


sewslikethewind

Beginner
New Jersey USA
Member since 7/8/08
Posts: 48



Date: 9/30/11 10:31 PM

Some sellers take returns and are very professional, but you'll pay a premium.

I purchased an older singer on ebay and paid for insurance and the seller shipped it without insurance. He put it in a huge box with some crumpled newspaper! It was trashed by the time it arrived. I got my money back, but it was a hassle.

I have been looking for a Bernina 707. One sold on ebay for $240 + shipping yesterday and I just got one one on craigslist today for $35.

It's a crapshoot. If you can deal locally, do it.

Maia B


Advanced Beginner
Illinois USA
Member since 10/27/10
Posts: 4731



Date: 9/30/11 11:10 PM

When I recently bought an Activa 240 from eBay, I asked the seller to be sure to package it properly. He didn't. But I SAW the UPS guy throw it from the back of the truck to the front, and called UPS before I even opened the box. It took over a month for the seller to get reimbursed. It was a huge hassle for me, too. I waited at home for 5 days until UPS finally came yo pick it up, then played phone tag with their claims agent. Fortunately, I DID get my money back. My dealerbought a NIB 240 from Warbler's dealer and that's my newest baby. No more computerized machines from eBay for me.

------
🌸 Plenty of machines, mostly Berninas 🌸
Printable Version
* Advertising and soliciting is strictly prohibited on PatternReview.com. If you find a post which is not in agreement with our Terms and Conditions, please click on the Report Post button to report it.
Online Class
Put it on the Bias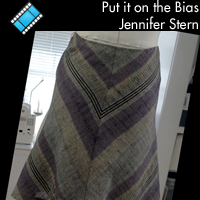 Online Class
Understanding Knit Fabrics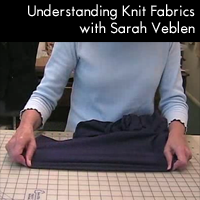 Vogue Patterns 7854

by: lamstu
Review
Victoria Jones Collection Misses' Traditional Muumuu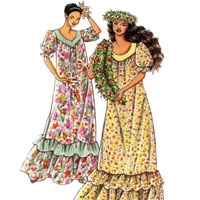 More Info
Sew Chic MyrtleWood Dress Pattern (ln7401)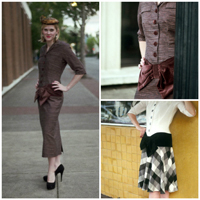 More Info
Ottobre Design Magazine 05-2013-1

by: sunnysewin...
Review