Tizmehr

Ontario CANADA
Member since 2/21/11
Posts: 404
Skill: Advanced



Date: 10/18/11 5:29 PM

Does anyone use the fitting method used in Elizabeth Liechty book, Fitting & Pattern Alteration textbook?
I've read through the book taken body measurements and added ease amounts. Now I'm trying to compare them to the measurements on the Butterick fitting shell pattern. I'm confused though. The pattern comes with pieces for a fitting shell and a wearable dress. Am I suppose to use the pattern pieces for the fitting pattern or the wearable dress. The wearable dress has more ease added to it and the darts and neckline are different so the two of them have different measurement at least on the bodice front and back, which is as far as I've got. Yikes I'm confused.


monijo


NIGERIA
Member since 7/5/08
Posts: 38
Skill: Advanced



In reply to Tizmehr

Date: 10/18/11 6:19 PM

I have not used the fitting method you cite, but have been a strong advocate of the Pivot and Slide method which can be found in the Nancy Zieman sewing books (nancysnotions.com). A fitting shell will have less ease than a fashion pattern. Buy the fitting shell by your high bust measurement. Take this measurement as Zieman describes. Use the alteration method of your choosing. They all lead to the same destination.

Do not compare the fitting shell to the fashion pattern until after you nave made the basic pattern. Then you will be ready to deal with the fashion pattern.

Tissue fit the shell to find changes you will need and specific points on your body such as neckline, placement of apex (fullest part of bust), waistline, fullest part of tummy, hipline, and length. Then, according to your personal measurements, alter the shell at the bisceps (arm girth) back and front length, bust (apex), waist, full tummy, hip and skirt length.

I also, like to mark an new neckline that falls just beneath the hollow in the neck as this will make the garment much cooler to wear. I also mark where a scoop, square or v-neck should fall so that modesty is assured (I like to wear my clothes to church). I also mark the best place for a side slit. I draw on a kick pleat that will be cut on the fold, if I should choose to do so.

If the shell is one for pants, mark the hip, widest thigh, knee placement, capri and full length.

If you have all of these alterations and markings on the basic pattern, it can be used to make judgements about any pattern you want to sew. Also, you can use your basic to sew a dress to wear and make new designs from it. However, when comparing a pattern to your basic, you must line up what is called "control lines". They are the center front and the bisceps line. The bisceps line is drawn along the underarm seam and straight across the pattern. Keep it straight with the center front. When the two pattern are lined up along the control lines, you will know where you are in terms of adjustments.

The adjustments used for the basic shell are the same adjustments you will make on the fashion pattern that you found included. Because it is a fashion pattern, it will have much more ease than the fitting shell.

Just understand that making a basic pattern takes time, patience, lots of plain pattern paper (nancysnotions.com), Palmer/Pletsch's Perfect Pattern Paper (palmerpletsch.com), one or two glue sticks and plenty of lead and colored pencils. Don't try to do this using ink.
-- Edited on 10/18/11 6:33 PM --

Tizmehr

Ontario CANADA
Member since 2/21/11
Posts: 404
Skill: Advanced



Date: 10/18/11 7:06 PM

Thank you so much for taking the time to write such a lengthy, detailed reply. I'm starting to get my head around things after thinking on them a bit. I do have a couple of questions that maybe you can help me with.
The fitting shell has darts in the back shoulder seam. I can't think of a single one of my patterns that also have that dart. How do I deal with that dart when I compare my shell to other patterns?
How do I deal with the bisceps line if my fashion pattern has a lower underarm seam than the shell, as it does for the fashion dress included in the fitting shell pattern? I'm assuming you meant to draw the biscep control line on the bodice pattern pieces.
Again, thanks for the help.

Nancy K


Member since 12/28/04
Posts: 9914
Skill: Advanced
Body Type:




In reply to Tizmehr

Date: 10/18/11 8:44 PM

Is this one only by Leichty or is it the one that has three authors and has Multi Method in the title? I have that book and while it is a good book I think that it is a confusing book to use on your own or if you are a beginner. I use a combination of methods, including Rasband's seam method as well as the those in the Palmer Pletsch book Fit Any Body. A sloper or fitting shell has minimal ease and you need to add ease for blouses and jackets. I have found that altering commercial patterns with it is not all that easy. You need to make a muslin of not only the fitting shell but the patterns you've added ease to get a good fit.

------
www.nancyksews.blogspot.com

Tizmehr

Ontario CANADA
Member since 2/21/11
Posts: 404
Skill: Advanced



Date: 10/18/11 9:46 PM

It's the Multi Method book that I'm using. Although I'm a beginner to the book, I'm not a beginner to garment sewing having sewn for many, many years. I've read through the book and can follow it pretty well, but do agree it's confusing when you're trying to work through on your own. It would be nice to have someone here explaining things.
Right now, it's that dart on the shoulder seam of the shell that's got me stumped. How the heck do you compare a sloper with one to a pattern without one? That dart changes the shape of the armhole when it's not 'stitched' and the shape of the upper chest area when it is. Of course, this is the shell not the book that's stumping me. Why is there a dart where patterns don't usually put one?

monijo


NIGERIA
Member since 7/5/08
Posts: 38
Skill: Advanced



In reply to Tizmehr

Date: 10/18/11 9:47 PM

To compare a darted back to a pattern without that detail, you must take into consideration back width which should be ample enough on the basic that has been drafted to your measurements. Back width is measured by drawing a line from the center of the back armhole to straight across the pattern. There should be 1 1/4 to 1 1/2 inches of ease. When comparing the two backs, you must be thoughtful of the design ease of the pattern you are comparing--is it enough or too much for you. As you become more experienced, the back darts are used to form other dress designs made from the basic.

Also, when making the comparison, it may be necessary to fold the shoulder darts into their stitched positions. When placed in their stitched positions, the shoulder line should equal the personal length of your shoulder. This may help when comparing patterns.

As for the bisceps line aligning with the new pattern, control lines become a rule of thumb. If the armhole is deeper than that of the basic, try aligning the centers and shoulder lines.

While there is no magic carpet ride with having a basic, it is still a very useful tool in the sewing room. You can know where certain points should be as I have previously listed them. You can readily know if a sleeve length, skirt length, hip line or back length is adequate. At the moment, I am drafting a new one using the P/P fitting shell that I purchased at their booth during the Puyallup Sewing Expo last March.

Does this help to clarify things?
-- Edited on 10/18/11 10:00 PM --
-- Edited on 10/18/11 10:11 PM --

sew2006


Ontario CANADA
Member since 6/24/06
Posts: 2403
Skill: Advanced



In reply to Tizmehr

Date: 10/18/11 11:27 PM

Think of a fitting shell as a flat representation of your body with only breathing room built in. The bust, waist, hip level will be a constant for you, the circumference may change. I have a basic fitted tshirt pattern I use to compare to new patterns. I match up the waistline, then check the bustline (if they don't match I may need to shorten/add lenght at this point). I look at the neck opening-my fitting tshirt has a round low neckline (high enough to cover bra, close enough to cover bra straps.) If the new style I want to sew has it's neckline lower than my fitting tshirt I know it has to be altered and I can see by how much. I also compare the neckline to see if it will fall off my shoulders, if the neckline will cover bra straps, if the fiited armhole is 3-4 inches lower. I have the back piece and sleeve for pattern checking as well.

For example

M5911

I wanted to sew the follwing pattern. Based on measurements I would fall somewhere in the L-XL. It's a tunic and they have a way of being huge. This pattern can be made up in knits and woven. I want to make mine in a knit with a slimming look not box/maternity look.

How to use the fitted tshirt. Take the front of said pattern, this has a style detail of centre front pleats. Fold pleats and place fitted tshirt over pattern and see how much room there is. Based on comparison I shortened pattern by at least 6", and ended tracing a small size with a FBA. I may still taper in the sides a little once I sew the garment. The shoulder seams are a good lenght and the neckline won't be too low for a work garment.

Step 1. The fitted shell will establish your shoulder slope/lenght, bust, waist, hip, neckline (high enough to add a collar later), and a fitted set in sleeve with breathing room only. Step 2. Your wearable dress will have breathing room plus wearing ease= wear it out and feel comfortable. Your dress will also help with fitted darts front and back.

------
Janome10001, Babylock ESG3, Brother ULT 2001, White 634D serger, Pfaff 1472, Singer featherweight, Singer 14T957Dc, Bernina FunLock 009DCC coverlock, Brother PQ1500S, Janome CP900.
Printable Version
* Advertising and soliciting is strictly prohibited on PatternReview.com. If you find a post which is not in agreement with our Terms and Conditions, please click on the Report Post button to report it.
Online Class
Fun with Fitting - PANTS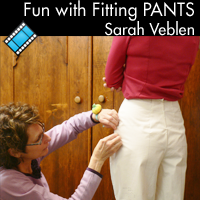 Online Class
All About Buttons and Buttonholes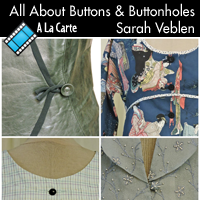 McCall's 7431OOP

by: FreyaStark
Review
You Sew Girl Best Dress Pattern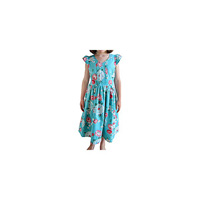 Pattern Details
Islander Sewing Systems Motor City Express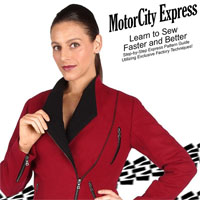 Pattern Details
Contest Sewing Bee Round 1

by: Griffsu
Review