Montarville


Ontario CANADA
Member since 2/22/11
Posts: 131
Skill: Advanced Beginner



Date: 12/18/11 10:34 AM

I have read quite a few posts about out of control fabric stash and S.A.B.L.E., and this excess in other people made my fabric cravings look very modest. I have started sewing less than two years ago, so my stash really is just a baby stash. And I thought I was in pefect control of it.

This week, while waiting for the bus, I started to think about the fabric stash contest and made a mental list of all the fabric I own. When I came home, I wrote the list down and only after that did I opened the box where I keep my fabric. I was suprised to find out I had completely forgotten the existence of 3 pieces of fabric, out of 16. That means I was aware of only 81% of the content of my fabric stash. I was sure I knew 100% of it.

Those 16 pieces represent only the fabric that I have never used for any project. I was also suprised to find leftovers from other projects big enough to make garments. If I included those, my percentage would come down to about 65%.

So I was wondering, especially for those of you who have a big stash, how well do you know your fabric stash? And would you say there is ratio of "fabric you remember you have / fabric you have" beyond which a stash can be considered out of control?

Wino


Pennsylvania USA
Member since 9/24/06
Posts: 457
Skill: Intermediate



1 member likes this.




Date: 12/18/11 11:03 AM

Unfortunately my stash looks like my wardrobe.....stuff I don't remember I have, colors I don't wear, stuff I bought because it was a great buy on sale, stuff "too good" to cut/wear for my skill set...ugh. Can't buy ANYTHING until at least the box blocking the floor of the closet is gone.

------
wino

EleanorSews


Board Moderator
Michigan USA
Member since 7/26/07
Posts: 6015
Skill: Advanced
Body Type:




Date: 12/18/11 11:11 AM

The sad reality is that I own some lovely fabric and some real losers ~ WHAT was I thinking? Do I know each and every piece and where it is stored? No. Sometimes I come upon a piece of fabric and fall in love all over again. Sometimes it is something that I completely forgot about. And then there is a piece of fabric that I wonder whatever happened to it? I have no clue but it has not been seen in eons. The question is what did I do with it? Was it given away?

2012 must be the year of sewing for self because the need (in sew many ways) is desperate. It should be an interesting journey of discovery!

------
"We don't see things as they are, we see them as we are." Anais Nin

"Attitude is the difference between an adventure and an ordeal." unknown

Invisigal

Member since 11/7/09
Posts: 626
Skill: Intermediate



In reply to Montarville

Date: 12/18/11 11:14 AM

Quote: Montarville
I opened the box where I keep my fabric.

The box? As in ONE box?

Well, I have most of mine in bins with labels like "fleece, knits, denim," etc.

marec


Arizona USA
Member since 5/11/08
Posts: 5622
Skill: Intermediate
Body Type:




Date: 12/18/11 11:28 AM

oh, I thought I was in control but last week opened the cedar chest to get some linens...only to discover I had moved the linens to under the bed and stashed fabric in the cedar chest!

------
my blog: http://kf-biblioblog.blogspot.com/
Stylish 60- http://www.pinterest.com/maresea/style-evolution/



Member since 12/31/69



Date: 12/18/11 11:33 AM

I have a lot of fabric I have bought that I no longer like. My mother also gave me some I didn't care for when I got it, and I really don't care for it now.

Actually remembering what I have out of the top of my head? No. I have quite a few pieces I bought for aprons that I forgot (it's not important to remember for me, since I can open the tote, grab a piece at random and run with it) but the rest of the fashion stuff is placed on index cards with yardage, width and content so I don't have to remember anything at all, just flip through when I want to look at it.

Even then, my stash isn't that big. Off the top of my head, I can probably cite maybe a third of it without looking.

My stash is too large for me. It's in 3 totes now, with 2 of the boxes half full of patterns to make (I have a small house so I work from the totes, and the rest of the stash and patterns are hidden in the attic). My DH thinks it's too small, and tries to get me to order more fabric, but he likes having a hand in choosing what I make and picks out some fabric as well. In the last few months, I have probably increased the stash a good 25% (and I can't tell you all that I have gotten with that either) because some of it is in the attic due to sewing with a mind to creating a working wardrobe not just pieces (and really, that red lame doesn't go with the lime, orange, navy and turquoise scheme I am stating with).

stirwatersblue


Kansas USA
Member since 12/13/08
Posts: 5488
Skill: Intermediate
Body Type:






Date: 12/18/11 11:35 AM

Pretty well, actually. I can't count the number of different fabrics I have and then tell you which ones I know about (ie, the OP's 81% or whatever), but I have a really good memory of what I've bought (mainly b/c I normally buy stuff *for a specific project,* and if I remember the project--which I usually do--I consequently also recall the fabric I purchased for it), and I also have rearranged my storage enough that I know what's in there and where it is and whether it's rolled in a bin, folded on a shelf, or wrapped on a bolt.

------
~Gem in the prairie

MarilynB


Massachusetts USA
Member since 7/31/02
Posts: 512
Skill: Advanced

1 member likes this.




Date: 12/18/11 11:54 AM

I have a large stash, over 700 yards of fabric. When it was around 200 yards, it was overwhelming to me, so I spent an entire weekend, sorted, measured, wrote everything down, cut swatches and started using

this

. It has been a great help. I placed it all in a three ring binder and have kept it up to date. My fabrics are categorized by fabric content, i.e., cotton, wool, silk, linen, rayon, synthetic, miscellaneous. Blends are under the predominate fiber.

I also cut a second swatch of each fabric and taped them to a large foamcore board so at a glance I can see which fabrics coordinate. This also makes it easy to plan SWAPs.

I have my fabrics stored in large banker's boxes which I have labeled by color. It usually takes just a minute to locate that exact fabric I want to use.

Hope this helps.

------
Sewing and chocolate feed my soul
www.sewingkeepsmesane.blogspot.com

Kathi R


PR Weekend '16 Volunteer
California USA
Member since 2/28/05
Posts: 2181
Skill: Intermediate

1 member likes this.




Date: 12/18/11 1:11 PM

I was using large totes to store the majority of my stash, and recently replaced them with Ikea wire and plastic drawer units that are designed for a closet....I have the closet in my sewing room filled with a closet unit so these drawers are in the corner where I had the totes stacked. Getting to the fabric was like moving furniture, now I can just pull the drawers open and immediately find what I need.

The only way my system works is with an Excel spreadsheet to monitor what I have in stash -- I track the yardage purchased, used, scrapped and remaining; fabric width, type, fiber content and color; pattern, source, and storage location as well as cost per yard and remaining cost on hand. I started life as an accountant so I also maintain an annual log of fabric in and fabric out that links to a summary page and reconciles to the on hand balance --- I know, too much information for most people, but it is what I need to do to feel like I'm in control.

I'm pretty good about putting things away, and keep the spreadsheet up to date and usually about once a year I got through it all to make sure the locations are correct, everything is listed and to purge the stuff I know I won't use. It sounds like a lot of work, but it really doesn't take that long, if I didn't maintain this level of control I'd be overwhelmed with what I have because there is no way I can remember it all. I have about 375 yards.

When I'm thinking about a project I can put a filter on my "on hand" page and then filter for any attribute. If I'm looking for knit fabric of 2 yards or more in blue I can locate it in a flash and then got to the exact spot I stored it. Or if I don't know what fabric I want to use, I can filter for pieces over a certain length and shop my stash for likely candidates.

With this last reorganization I have come to the conclusion that I'm maxed out with fabric storage space --- so I'm really going on a diet this year and if I can reduce the stash by about 100 yards I will reward myself with a subscription to the Fabric Mart swatch service. At one point I had my stash down to about 250 yards, and had a pain in my shoulder from patting myself on the back....and then made a couple of trips to downtown LA and was back up over 350.

So in answer to your question no, I can't remember what I have in the stash - but I have developed a system so that I can be reminded with a few key strokes.

------
2012 : starting stash 386, net additions 206, used 164, ending stash 428...I'm never going to get in front of this pile of fabric!


mastdenman


California USA
Member since 1/12/04
Posts: 6287
Skill: Intermediate

1 member likes this.




Date: 12/18/11 3:23 PM

I use the 3X5 card with swatch system. It means I can pull out my little recipe box and gaze at my fabrics to see what I have. I do have too much, and some of it is stuff that I will never use. I will either that for test garments to donate it somewhere. My stash is about 300 yards and takes up lots of space.

I use a spreadsheet to keep track of fabric in and out too. I don't want it to grow anymore. As it is, I've bought about 22 yards more than I've used this year. Grrr.

-- Edited on

12/18/11 3:24 PM

--

------
Marilyn

January 2009 to January 2010 81 yards out and 71yards in January 2010 to the present 106.7 yards out and 146.5 yards in. January 2011 to the present: 47 yards out and 69 yards in.

Printable Version
* Advertising and soliciting is strictly prohibited on PatternReview.com. If you find a post which is not in agreement with our Terms and Conditions, please click on the Report Post button to report it.
Online Class
Sewing with Slippery & Drapey Fabrics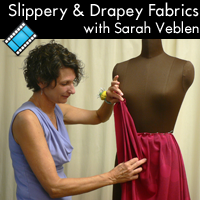 Online Class
More Knits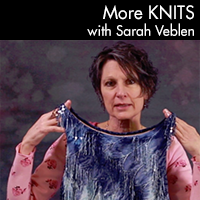 McCall's 7026

by: Jeanette L...
Review
BurdaStyle Downloadable 12-2010-120

by: SewRuth
Review
You Sew Girl 75mm Purse Frame Purse Pattern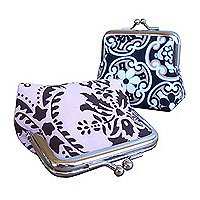 Pattern Details
Paradiso Designs Be Green Market Bag Pattern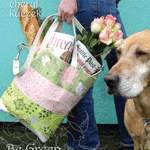 Pattern Details