3HoursPast


Advanced
AUSTRALIA
Member since 12/7/08
Posts: 658



Date: 1/1/12 10:55 PM

I have a tiny house and a tiny income, which is fine by me (mostly!). It was NOT fine to find myself swamped with all kinds of fabrics, so last year I made a decision to quit buying fabric. Even though I teach dressmaking in a fabric store. I thought I'd write a short list of the questions I learned to ask myself about fabric buys, and it's been so popular with my readers I thought I'd share with PR:

" --- What is it? (Weave, weight, print, fiber content, designer if applicable. If I knew I already had a couple of unsewn blouses at home, I did not buy more blouse weight fabric. I hate synthetics, so thatís a deal breaker.)
--- Why is this any different from any other fabrics? (Itís easy to think the shiny new print/design/fabric is the BEST THING EVER but itís probably not, and Iíll probably see another just like it in a few months.)
--- How many hours did I work to earn this money?
--- How will the finished garment fit with the rest of my wardrobe?
--- Is the fabric of good quality? How do I wash it?
--- When did I last see something like this?
--- What could it become? (Sometimes a purchase does not become what I intended, but I do not bring home fabrics without a garment in mind unless it is truly special. Like Guipure lace for $25/m when it is usually $120.)"


Full post on 3 Hours Past the Edge of the World

Happy New Year, Sewistas!
-- Edited on 1/1/12 10:56 PM --

------
http://3hourspast.com- Vintage Style, Sewing, and Ethical Fashion

Annie- oh


Intermediate
Colorado USA
Member since 2/7/04
Posts: 1470



Date: 1/1/12 11:02 PM

This is a great topic - thanks! I will be using your ideas here. Is it possible that we may buy fabric at times INSTEAD of sewing?

I'd like to add one thing I"ve learned about my stashing: the fabric or its color or my taste or whatever can get so old by the time I look at that fabric that's it's a waste of time and space.

Yes, to your comments and questions!

------
I try all things. I achieve what I can. "Moby Dick"

We stand here confronted by insurmountable opportinities. Pogo

3HoursPast


Advanced
AUSTRALIA
Member since 12/7/08
Posts: 658





In reply to Annie- oh



Date: 1/1/12 11:26 PM

Buying instead of sewing.... I think you're on to something here... For sure. :)

------
http://3hourspast.com- Vintage Style, Sewing, and Ethical Fashion

Restart06


Intermediate
USA
Member since 10/29/06
Posts: 2496





In reply to 3HoursPast



Date: 1/2/12 6:38 AM

What good questions....I need this, and thanks for starting this thread. I am on a fabric fast, and need all the encouragement, and these thought provoking questions are great.

------
There is no easy way! quote from my Grandfather
Sharing is caring!








CathrynR


Intermediate
New Hampshire USA
Member since 6/26/08
Posts: 803





In reply to Annie- oh



Date: 1/2/12 6:40 AM

I agree here to some degree, enough so that it is a huge consideration for me........

Quote:
the fabric or its color or my taste or whatever can get so old by the time I look at that fabric that's it's a waste of time and space.

I have a roomful of fabric in my stash, but since I stopped buying a while ago, I have noticed many, many new fabrics available now, which I would love to have but cannot justify the purchase of,, as I have so much already just lying in wait. Fortunately, most of the fabric I have previously bought was very good quality, real silk, linen, cottons, wools, so regardless of style, I should always be able to use it....eventually. That was the rule I stuck to after giving away much of my first stash,...... only to buy real good fabric and not junk. But I think the best way to go, which I have NOT followed myself is to just buy as you sew.
-- Edited on 1/2/12 6:43 AM --
Kemish


Intermediate
California USA
Member since 4/24/06
Posts: 289



Date: 1/2/12 12:20 PM

I have been on a fabric fast - sort of. I have been slowly sewing down my stash although I have bought a few pieces of yardage but only if I was going to sew it right away or on vacation (Britex Fabrics is a a must stop for me - no matter what!)
I think sewing down my fabric stash has really become a creative pursuit with me - using quilting cottons for facings/pockets in jeans, analyzing pattern layout (using single layer vs double layer for instance) and realizing that sewing up my fabric stash is the best way to clean out my fabric closet. Of course, I still love fabric and still love to shop for fabric - but in the future, I plan to only buy for specific projects and not to buy just because I need a fabric fix

------
Kemish

Peggy L


Advanced
Tennessee USA
Member since 4/8/02
Posts: 5086



Date: 1/2/12 12:27 PM

Something I've noticed about myself is that I want to sew the last fabric I bought. Older pieces lose their appeal. My stash is not really too large but larger right now than I like.

------
www.thereisjoyadventures.blogspot.com

petro


Advanced
France
Member since 6/24/07
Posts: 2772



Date: 1/2/12 1:39 PM

I've been tidying my stash up, labelling, listing etc. I've realised a couple of things. I buy fabric if its cheap, and I like it, without a real plan. I kid myself at the time that its going to be a dress or whatever, but ignore the fact that for some reason its not quite right. For instance - I have a length of fabric which was very cheap, its probably a rayon, its a terrific colour and sort of iridescent, it glistens and its shot. I can see it as a long formal gown, for which I have no use whatsoever, the colour wouldn't suit DD1, and DD2 would never wear such a thing. At a pinch I could make it into something I might wear, like a long skirt for swanning around in on a vacation I might get to take, or a full sleeved blouse which I'd probably only wear once. I've got quite a few of this kind of thing - great colour, but texture, hand, or fibre totally wrong.
Then I've got some compromise fabrics - when I was looking for a specific fabric, usually for trousers, and got the nearest in the store to what I wanted, but when I got it home realised I didn't like it - too rough, or crumples, or hangs stiffly. I knew it was wrong at the time, but talked myself round to buying it anyway.
Lastly, I've got some which sat there because they were too good to cut, I couldn't decide exactly what design, I couldn't be sure I wouldn't regret using it for x, y or z.

Is this incurable?

------
http://patternpandemonium.wordpress.com/


Debbie Cook


USA
Member since 4/11/02
Posts: 9761





In reply to Annie- oh



Date: 1/2/12 1:48 PM

Quote: Annie- oh
Is it possible that we may buy fabric at times INSTEAD of sewing?


In my case, definitely. And patterns too. But I love my stash so I'm not curtailing my habits anytime soon. To wit, just came home from Joann's with 6 yards.

------
--
"I base my fashion sense on what doesn't itch." ó Gilda Radner
http://stitchesandseams.blogspot.com

TamNearPDX

Advanced Beginner
Washington USA
Member since 1/16/08
Posts: 216



Date: 1/2/12 1:58 PM

Interesting topic

One of my instructors used to joke that there are different inventory methods (for business accounting purposes)...
FIFO - first in, first out
LIFO - Last in, first out
FISH - First in, still here!! hehehe.
(See - businesses have the same problems we have!)

I have a very small stash, mostly due to the fact that I'm a beginner just getting into sewing. -- and I do agree that I tend to want to sew the fabric that I just bought (which has made my stash a little bigger than I want it). I have also told my DH that I may pay a little more for fabric because I do not want to make my stash any bigger than what it is (although I try to plan projects around the sales)
Printable Version
* Advertising and soliciting is strictly prohibited on PatternReview.com. If you find a post which is not in agreement with our Terms and Conditions, please click on the Report Post button to report it.
Online Class
Clone Your Favorite Garment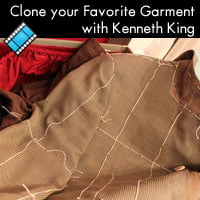 Online Class
Serging Ahead with your 5 Thread Serger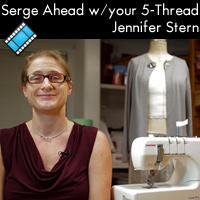 Burda 7320

by: prttynpnk
Review
You Sew Girl Tulip Dress Pattern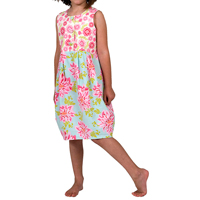 Pattern Details
Jamie Christina Mission Maxi Paper Pattern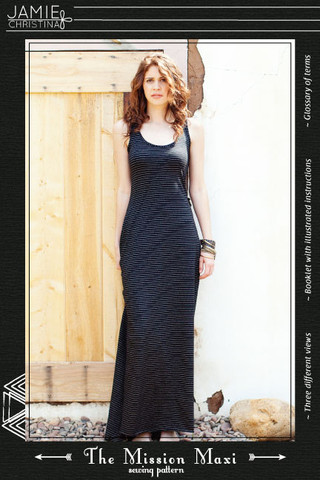 Pattern Details
Butterick 5954

by: catintheha...
Review