marjoriekh


Intermediate
Virginia USA
Member since 8/28/10
Posts: 550



Date: 1/20/12 12:38 PM

I'm eager to try out StyleArc, since so many PR members have been making them up with such success.

Thing is, I always need some sort of swayback alteration, and the Style Arc patterns that appeal the most to me are knit dresses with no waist seaming or CB seams -- sort of like long T-shirt dresses with interesting details:
StyleArc Lucy knit dress
StyleArc Slip-on Suzie faux wrap knit dress
Knitz reviewed the Slip-on Suzie here, and it looks great on her, but no mention of the back view here, or in her other StyleArc reviews.

There are 3 reviews for a similar tank T-shirt style:
StyleArc Cruise Club Kim dress One reviewer does mention having put darts in the back.

So, I'm wondering what PR members who have already tried Style Arc think: Will their celebrated drafting and fit 'right out of the envelope" do something wonderful for me here, even though I already know I will need to adjust the patterns with darts or CB seams? Or is it not going to be worth it for me to order these styles from Australia?

------
marjoriekh

Liz92B

Advanced
Alberta CANADA
Member since 12/21/09
Posts: 157



Date: 1/20/12 12:59 PM

have you ever seen the type of vertical dart on some shirts that are double-pointed () ... turn that sideways on your pattern at waist level - you'll probably need to slit up from the hem to the waist for the pattern to lie flat.

------
Liz / Calgary

marjoriekh


Intermediate
Virginia USA
Member since 8/28/10
Posts: 550





In reply to Liz92B



Date: 1/20/12 3:24 PM

Thanks, Liz, I have tried that one, and it works. I also do those fisheye darts vertically in dresses with no back seaming, and that works for me, too.

I'm mostly wondering whether it's worth the money to have these relatively simple patterns sent from Australia, when I know I'll have to work on them, and I know I can find, say, a T-shirt pattern to alter closer to home; e.g. lengthening Jalie 2910 and 2805.

Is Style Arc that good??

------
marjoriekh

Sew4Fun


Advanced
AUSTRALIA
Member since 6/23/04
Posts: 4885





In reply to marjoriekh



Date: 1/20/12 4:54 PM

Sorry I can't answer your question. I'm not sure anyone can. I am concerned though that you have built up Style Arc in your mind to be some miracle pattern. Similar to a miracle cure for the wrinkles on our face. No pattern can live up to such high expectations. I say this kindly.

For me Style Arc are wonderful patterns because they make sewing easy. When I use other patterns I often feel like I've wrestled and fought with the pattern for days before I cut my fabric. But Style Arc aren't some miracle pattern. There are many of their patterns I don't buy because the style doesn't suit my body type.

The only way for you to know if Style Arc is for you, is to try them yourself without any preconceived ideas, and to buy styles you know will work for your body type.

------
Belinda. Melbourne, Australia
http://sew-4-fun.blogspot.com/

marjoriekh


Intermediate
Virginia USA
Member since 8/28/10
Posts: 550





In reply to Sew4Fun



Date: 1/20/12 5:47 PM

Yes, you're right, Belinda, I am making Style Arc sound like some kind of miracle pattern company.Hope springs eternal.

Of course I exaggerate a bit, but the raves for the Style Arc drafting being very different from the Big 4 have been pretty enthusiastic. And I have generally found the raves about Jalie to be true.

You're right -- probably what I should do is start with a pattern I know will work for my body type (that means something with a midriff / waist seam, and see how it goes). Maybe the Jessica dress.

It's probably just another case of wanting to look good in what I've already found doesn't quite work right for me. Alas. Entranced, as usual, by the pretty pictures.

------
marjoriekh

Sew4Fun


Advanced
AUSTRALIA
Member since 6/23/04
Posts: 4885





In reply to marjoriekh



Date: 1/20/12 6:18 PM

Quote:
It's probably just another case of wanting to look good in what I've already found doesn't quite work right for me. Alas. Entranced, as usual, by the pretty pictures.


Don't worry we all get entranced from time to time. Wadders soon bring us back to reality.

For me the enthusiasm for these patterns comes from the ease in comparison to using other patterns. Style Arc put the fun back into sewing for me. I am so use to fighting with patterns for days trying to get them to fit and be flattering that by the time I get to cutting my fabric I'm exhausted. So many pattens sap the life out of me.

With Style Arc I can pick up a pattern, cut it out in real fabric and have a wearable garment by the end of the day. No exaggeration! The garment won't be perfect and it will have some fit issues but it will be ever bit as wearable as any of my RTW clothes. This is because it is cut like my RTW.

And this is where my enthusiasm comes from. It is the fit/cut but more so it's this ease of use that makes sewing fun again. Reading other people's reviews I feel this same enthusiasm. It's like this huge sigh. Finally we can enjoy sewing and not wrestle with the pattern.

Now this is not to say every Style Arc pattern is like this. I do have one in my stash that wasn't successful out of the envelope, but one out of about ten is a good ratio in my books.

------
Belinda. Melbourne, Australia
http://sew-4-fun.blogspot.com/

Knitz


Intermediate
Virginia USA
Member since 11/19/06
Posts: 8





In reply to marjoriekh



Date: 1/29/12 7:48 PM

Quote: marjoriekh

Knitz reviewed the Slip-on Suzie

here

, and it looks great on her, but no mention of the back view here,


Well, basically Knitz doesn't mention it because Knitz doesn't need to make that adjustment! :-).

I'll second just about everything Sew4Fun said -- no, they aren't 'magic', but yes, they have a very nice RTW fit that works for a lot of sewers. The only way you'll really know if they will work well for YOU though is if you try one. I cringe a bit over the postage every time I place an order, but the sheer joy of FINALLY making garments that fit and that I enjoy wearing -- well, that's almost priceless! Whatever you decide, good luck with your search. Karen
Printable Version
* Advertising and soliciting is strictly prohibited on PatternReview.com. If you find a post which is not in agreement with our Terms and Conditions, please click on the Report Post button to report it.
10 Clever Techniques To Help You Sew Like a Pro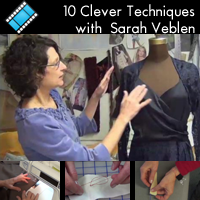 Leather 101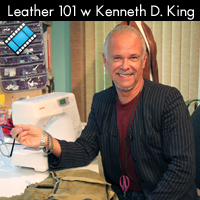 Burda 7535

by: arianamani...
Review
SewBaby Snappy Wrap Pattern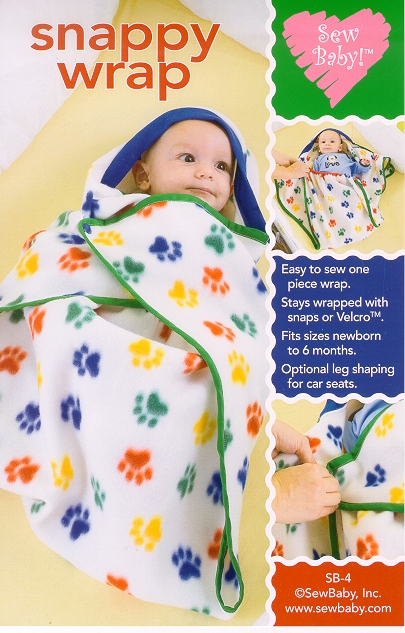 Buy Now
Sew Chic Contance Dress Pattern (ln8404)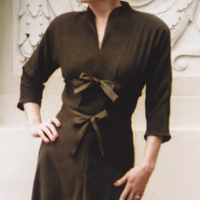 Buy Now
Green Pepper 518

by: clothingen...
Review