Fictionfan


Vermont USA
Member since 5/19/06
Posts: 1323
Skill: Advanced
Body Type:




Date: 2/26/12 11:30 PM

I have no jeans. The last ones I made were from the OOP

V2442 Clavin Klein original jean pattern

from the early 80's (not the relaxed fit one that came later). I could make the jeans again, but I want a more modern style. I would love to have a pair of jeans that look as cute as the current styles that I see so many people wearing, but I have no idea what brand would look like that on me. I'd like to find some to copy rather than fight with a pattern trying to get the right look when I don't know how that look should be shaped in the first place.

Before the squished-flat-fanny, mono-butt style of jeans that began about 15 years ago, which followed the 4-sizes-too-big fad, I had the problem of seat sag and thigh bagginess if the waist fit. If the seat fit, the waist was too tight by about an inch and the thighs were still baggy but not horrible.

Since the low rise and mid rise styles have come into fashion, I've had the opposite fit problem. If the waist fits, I can't move or bend at the seat, and if the seat fits, the waist is at least 4 inches too huge, mostly in the front, and the back waist always gapes no matter how the rest of the jean fits. The usual fit of pretty much every retail jean I've tried on would fit me very well if I were 4 or 5 months pregnant, and even then only if I took out some of the back waist with a couple darts in the waistband. I am not slender, I do have a tummy bulge, so this is especially confusing for me.

I don't have a huge backside, at least I don't think I do. I am not a pear shape as a general rule. I do have a substantial high hip, but the tightness of the backside of the usual jeans I've tried is below that hip fluff. My backside is flat and low. You'd think that the flat, low backside style of jeans would work nicely, but they are particularly horrible! They feel like they are falling off even when I don't move at all. Maybe that's because of my high hips?

I spent three hours in Macy's today trying on nearly every jean in my size that they had in the store. I found not one pair that fit. (Same thing at JC Penney a few weeks ago.)

The closest thing that almost worked was the Levis ID demi curve and bold curve styles, but neither of them fit well enough for me to buy a sample at $60/pair. Perhaps if they had a petite version, I might have had something that I could wear, but I don't think they are making the ID styles in petite lengths. In any case, they only had one style available and only 1 or 2 of each size 10 and 12. I felt like a size 11 would be the right size. The 10s were a little too tight throughout and the 12s were too big in the waist. The 10 demi felt bigger than the 10 bold, which seems contrary to the description of the styles. I didn't have others of the same size to compare them to, so I don't know if that was typical of what I should expect.

Does anyone have a recommendation for me? If I can find even one pair that look good, that have a modern style, that don't have a front or back waist that gapes even when I am standing, and that don't strangle my backside, I would be willing to pay even for an expensive pair if only to have something to copy so I can have jeans again.

TIA

------
Fictionfan

Miss Fairchild


USA
Member since 8/24/02
Posts: 7936
Skill: Advanced



In reply to Fictionfan

Date: 2/27/12 0:38 AM

This is the whole reason why I no longer buy RTW. I used to buy Liz Claiborne, as she did some unique things with her styling, such as creating pockets for darts. But after the short rise issues, I gave up and started making my own. Oh yes, I too would have huge differences between just one size; so many that I found Liz Claiborne to be close enough to me. Gaping waist and nicely fitting deirerre in one size, too mall deierre and nicely fitting waist in the smaller size. Then it came down to length of leg. So many times I would find jeans that fit fine, only to shrink in length when I washed them.

So I gave up--totally, and found a nice pattern that sews up quickly because I've sewn so many from it. Just yesterday one of my class members came to class with some really cute black denim jeans. They had a sparkly type of piping on the back pockets and I thought they were so cute. This class member was older than me, so I feel I could wear these jeans. But the dread of having to start over with RTW so completely frightens me, that I'm not willing to go that route again.

I'd like to say for you to stay with your pattern, or find one that you really like. Design changes, apart from fitting issues, are easy to do. Embellishments is where our creativity as sewists comes out, and I want to encourage your "inner sewist' to do so. You could do snoop shopping--trying on clothing that you like, but taking notes in the dressing room. I'd do this if I lived closer to a mall, but the closest one is 50 miles away.

Define for yourself what "modern style" means and you'd be surprised to learn it's more than likely some simple steps you can do already. Seat sag and thigh bagginess are fixed by fisheye darts at the inner thigh (thigh bagginess) and above the hip area (seat sag) You would do well by watching Peggy Sagers video on making jeans. Don't give up!

------
"Play the cards you are dealt, but choose who is sitting at the table"..AARP magazine

SEE MY ETSY SHOP HERE: http://www.etsy.com/shop/AuntMaymesAttic
My blog: http://auntmaymesattic.wordpress.com/

diane s


Oregon USA
Member since 8/24/02
Posts: 5227
Skill: Intermediate



Date: 2/27/12 0:43 AM

Here's some more info on Levis Curve

Levis

------
My grandmother taught me to sew when I was 10, and I've been sewing ever since.

beauturbo

California USA
Member since 5/2/09
Posts: 5551
Skill: Advanced



In reply to Fictionfan

Date: 2/27/12 1:15 AM

Did you try on some of Donna Karan's DKNY (stands for Donna Karan New York) jeans in some of those department stores maybe? I personally tend to like those often. You might like them, you never know.

They have several cuts and I do have several kinds of them, but I like all of the several of them I have. Though they are all sort of dark wash, maybe 2% Lycra, mid rise, and none straight and skinny legged but more a boot cut instead. Some more wide than some others though on the boot cut.

Those don't seem to have any of the mono butt thing going on, at least not on me. I too just hate the mono butt thing, I think it's unattractive and uncomfortable, since real humans don't have either a mono butt or a mono bust ever and you actually got two separate projections coming out from both those areas, no matter if you are full or rather flat butted or full or rather flat chested.

I think Donna Karan has at least got it right on those two areas most times! They are a bit on the vanity sizing scale, I think depending on which cut and year I have got them or they were made in, I have some in all sizes from about 6, 8 to 10, but really in most stuff I would always be larger than the smallest of those sizes, but they all still fit me anyways. On some of the names on them for I think the actual style names on the inside tags of them that I like they have Soho, and on one I think the name was Viesca.

There are lots more expensive jeans out there too, but maybe then they are getting into several hundred dollars, and as I like to have lots of jeans at the same time, so I don't buy brand new several hundred dollar jeans ever. Will buy them second hand though sometimes.

Also maybe even swing by the local charity Goodwill stores. They are all full of lots of still even nice new looking, dark wash jeans (and some never worn or hardly worn) and even just try on a bunch there. Of all kinds. Lots of expensive designer jeans there too. Just because I think everyone has jeans fitting problems, but maybe not always the same exact kind of problems each time, so I just think when people buy them, sometimes they (jeans more than most other stuff) just does end up there not much later, when people later decide they don't like how one fits. In that case, someone else's reject can be your treasure, even if it was a unworn more like $200 plus or more pair of jeans, when that other person bought them.

Since I know which DKNY ones I like, if cruising though the racks of perfectly good and pretty much often unworn jeans at the Good Will Store, if I see mine there, (with the DYNY label) I just pick up replacements of those, just every time I even happen to see them there.

Also just check all all jeans, and all possible sizes no matter what brand and no matter if marked misses like 6,8,10,12 ect, or juniors marked like 5,7,9,11 ect. no matter what your age may be, as it does not seem to make much difference sometimes as all jeans just can just fit so different each time, just anyways.

Getting hips, waist and butt to fit all at the same time in jeans is often a pain, I think no matter what body type or size you are . I once for a very short period in time, a long time a go worked in a jeans shop, and kind of expensive jeans too. We did free alterations though. (a horrible job to do for hours a day though and I did not last all that long) Truth is, with free alterations included, which most times was slicing and taking in the back waist band, and some of the back of the jeans seam there, not just hemming, I think most people availed themselves of both of those free alterations even! And that was even a very long time ago, but probably not much has really changed since then either.

Only thing worse than trying to find the perfect or close to them fitting jeans, is probably trying to find a swim suit you like most times even. Good Luck and just keep trying!



stirwatersblue


Kansas USA
Member since 12/13/08
Posts: 5499
Skill: Intermediate
Body Type:




Date: 2/27/12 7:18 AM

All pants are hard, but for some reason, jeans are *especially* hard. Why on Earth are they so popular, when nobody can find any that fit?! I don't get it! I went 15 years without a pair of jeans, and was so happy when the stretch denim and trouser styles came in. I still don't wear them regularly--but I own a couple pairs now, at least!

So my suggestion is to take your favorite non-jeans pants pattern and make it out of a denim that you like, using jeans finishing techniques (flat fell seams, topstitching, etc).

As for "RTW," I know Land's End used to offer custom jeans, and for a while a couple other places were doing it, too--you filled in your measurements online, plus answered a lengthy questionnaire about how you wanted them to fit. I have a friend who swore by the LE custom jeans (she is very petite and extremely curvy). I can't remember seeing them offered in the catalogue in a while, though, so maybe they're not doing that anymore?

------
~Gem in the prairie

MNBarb


Minnesota USA
Member since 4/3/10
Posts: 1547
Skill: Intermediate



Date: 2/27/12 7:39 AM

I went shopping with my sisters and they both looked terrific in

Not Your Daughter's Jeans

. They aren't cheap but my sisters both have very different shapes and the jeans were super flattering and slimming on both. They are available at Nordstrom but you can check the website for stores near you.

------
Barb
"I have not failed. I've just found 10,000 ways that won't work." Thomas Edison
"I not only use all the brains I have, but all I can borrow." Woodrow Wilson

Fictionfan


Vermont USA
Member since 5/19/06
Posts: 1323
Skill: Advanced
Body Type:




In reply to beauturbo

Date: 2/27/12 8:30 AM

I've never seen DKNY in VT. I'll check our other higher-end dept store to see if they carry the line. Macy's definitely did not have them. Perhaps the next time I travel I'll have an opportunity to try on brands we don't have here.

Thanks for the suggestion.

ETA: Huh. I looked up the DKNY site to see if there are any retailers in my area. The Burlington Macy's was listed! I'll call the store to see whether they will have any in soon.

-- Edited on

2/27/12 8:36 AM

--

------
Fictionfan

Fictionfan


Vermont USA
Member since 5/19/06
Posts: 1323
Skill: Advanced
Body Type:




In reply to MNBarb

Date: 2/27/12 8:44 AM

Looks like NYDJ has a petite line. Great!

We don't have Nordstom in VT. The only two dept stores likely to carry anything designer-ish are Macy's and BonTon. After that we have JCPenney, Kohl's, Sears, and KMart.

The NYDJ online store locator shows at least 3 stores locally that carry this brand. They are smaller stores that I've never entered, not being much of a shopper, so I'll have to check them out. They aren't in either of the 2 malls.

Thanks!

------
Fictionfan

halleyscomet


Pennsylvania USA
Member since 3/27/07
Posts: 1736
Skill: Intermediate



In reply to Fictionfan

Date: 2/27/12 8:45 AM

I actually have found some jeans at Kohls that were Lee's with the no-gap comfort waistband in a petite length since I am only 5 foot tall and they fit really well and aren't too low rise. They are not real expensive either.

koo104


Washington USA
Member since 1/25/04
Posts: 476
Skill: Advanced



Date: 2/27/12 8:49 AM

Did you have a sales person help you? That is what helped me to find pants that fit.
At the Loft the have several fits in missy and petite. The sales staff are helpful.
Printable Version
* Advertising and soliciting is strictly prohibited on PatternReview.com. If you find a post which is not in agreement with our Terms and Conditions, please click on the Report Post button to report it.
Online Class
10 Clever Techniques To Help You Sew Like a Pro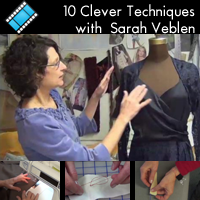 Online Class
Expert Sewing Techniques for Jackets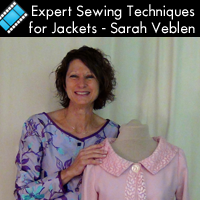 StyleArc Kerry Cargo Pant

by: FreyaStark
Review
You Sew Girl Evening Bag Pattern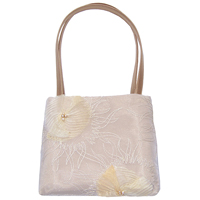 Pattern Details
You Sew Girl Panel Bag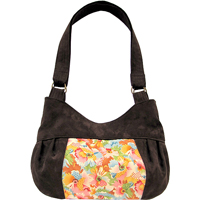 Pattern Details
No Pattern Used Half Circle Skirt

by: rnaab
Review