talesofawannabe


Virginia USA
Member since 6/25/10
Posts: 298
Skill: Advanced Beginner



Date: 3/8/12 0:07 AM

For as long as I can remember I have gotten absolutely horrid canker sores. So bad that they've sent me to the doctor numerous times, and I've had to take antibiotics many times because they get infected.

Does anyone else get these often and really badly? They aren't the size of a pin head like you'd expect a sore to be, sometimes they are almost the size of a dime. Eating and drinking becomes very, very painful activities. I have one now, and the only thing I have been able to eat today is half of a pimento cheese sandwich. Chewing food almost sends me to immediate tears. And they make my ears very sore as well.

I have taken over the counter pain medicine and tried things like Orajel, but nothing ever works. Does anyone else get these horrid things this badly? What do you do to help stop the pain? The doctor will never give me any real pain medicine, and tell me to take ibuprofen, but it does NOTHING. I'll try anything right now! Any advice?

------
http://talesofawannabeseamstress.blogspot.com/

marec


Arizona USA
Member since 5/11/08
Posts: 5008
Skill: Intermediate
Body Type:




Date: 3/8/12 0:15 AM

I don't have any advice but just wanted to let you know I feel bad for you. Can your dentist prescribe a special mouthwash?

------
my blog: http://kf-biblioblog.blogspot.com/
Stylish 60- http://www.pinterest.com/maresea/style-evolution/

annsew65


Member since 4/9/02
Posts: 1219
Skill: Advanced



Date: 3/8/12 0:15 AM

I just saw this "cure" the other day from The People's Pharmacy. Don't ask me if it works as I don't have the complaint, but my daughter does and I told her about it. I guess it might be worth a try.

The Peoples Pharmacy

------
Sewing in Wild, Wonderful West Virginia
Sewing Room Pics:
http://picasaweb.google.com/annsew65/MySewingRoom#

talesofawannabe


Virginia USA
Member since 6/25/10
Posts: 298
Skill: Advanced Beginner



Date: 3/8/12 0:22 AM

The doctor's have occasionally given me what they call "magic mouthwash", and it numbs it for around 15 minutes or so. But normally they don't offer it until they get infected. And even though it numbs the sore, if I drink anything it washes it off, so it doesn't help much with being able to eat and drink.

I'm pretty stressed right now about a situation I am dealing with, and it just makes them so much worse.

I do have some kiwi in the fridge, maybe I should go peel one.

------
http://talesofawannabeseamstress.blogspot.com/



Member since 12/31/69



Date: 3/8/12 0:46 AM

I get them badly from a citric acid intolerance. Not quite as bad as you, but I know when I can't eat any more when they show up, and kiwi for me makes it much worse.

What I do when they get as bad as yours is simply take a shot of bourbon or any other strong whiskey, neat and straight. Not a full shot glass, just a quarter or so (about a tablespoon). It hurts like heck for a few minutes, but after that I can eat. Spit, or not.

High alcohol content mouthwash also works okay if you don't want the alcoholic beverage.



smt76

California USA
Member since 4/17/07
Posts: 21
Skill: Advanced Beginner



Date: 3/8/12 0:59 AM

I had a particularly bad canker sore on the inside of my bottom lip one time and found a product called canker cover at my local CVS. It's a little pricey, but worth it to help the pain. It's this patch that looks like a tablet and you put it over the canker sore and it dissolves to form a thick patch over the sore. It worked well enough that I could eat and talk without much pain.

canker cover

The other thing I do (as already mentioned) is rinse with mouthwash 3-4 times a day. It stings quite a bit, but afterward there is a numbing effect that lasts longer than oragel in my opinion.

Hope this helps,
Stacey

talesofawannabe


Virginia USA
Member since 6/25/10
Posts: 298
Skill: Advanced Beginner



Date: 3/8/12 2:04 AM

I might have to try that canker cover in the future. This one is particularly bad because it is on the inside of my jaw, right behind my wisdom tooth, and it is being "pinched" so to speak when I open and close my mouth. I'm really afraid it will get infected because of where it is.
( I have an oddly large mouth and all four of my wisdom teeth came all the way in, lol. But, it just means more room for these dang sores.)

I have a feeling that our water causes them to be worse. We only have well water. When I lived in a dorm room for a while with city water, I still got them, but not to the degree I get them here. We do filter the water, but I am sure there is still some stuff in it. I do drink some bottled water, but our regular water ends up in things like tea, and foods when cooking.

And I think they're is some cheap whiskey in there. I might try it, if I get brave enough.



------
http://talesofawannabeseamstress.blogspot.com/

Elona


Member since 8/24/02
Posts: 8877
Skill: Advanced
Body Type:






In reply to talesofawannabe



Date: 3/8/12 2:15 AM

These things bother me terribly from time to time, too, and I know too well how incredibly painful they can get.

There are things that will help a lot more than OTC dab-on pastes or ibuprofen, but since these sores may be related to a bunch of factors, it's important for you to be seeing a dentist as well as a doc, so your general health as well as the health of your mouth and even the alignment of your teeth have been investigated, since a tooth that is out of line can cause enough abrasion to trigger canker sores. There are food allergies and a few systemic conditions like Reiter's Syndrome and Crohn's Disease that have to ruled out.

For some people, a toothpaste surfactant called sodium lauryl sulfate is a trigger. Biotene toothpaste, and one--only one--model of Sensodyne and Rembrandt toothpastes are made without SLS. Among these brands, many have SLS, so label-reading is a good habit to get into.

If your doc has told you that your health is generally good, and your mouth looks normal, here are a couple of things that may really help:

My doc gave me an oral solution of dexamethasone (a corticosteroid) to be used as a mouthwash that you hold in your mouth for a few seconds and then spit out. This is to be used twice a day for five days. For me, this treatment takes the pain away within a day and seems to cause the sore to heal more quickly. Some doctors will prescribe oral prednisone pills instead.

A doc can also prescribe an oral solution of the antibiotic doxycycline to be used as a mouthwash which you swallow after several minutes (not seconds). This has been an established treatment for some time now.

Next, there is 'Magic Mouthwash," a mixture of Maalox, Benadryl, and Dyclone, which is said to be very good for pain.

In addition, there are several ways to cauterize or burn these sores out of existence.

It is OK, too, to ask for and be given some major pain relief for the worst days, when you can't eat or even think because of the pain. For really bad days, I have prescriptions for hydrocodone or tylenol and codeine--and I use them!

Here is a page you should probably print out and take to your doctor(s). Frankly, I am amazed that no one so far has given you any real relief for what is obviously a pretty extreme problem.

talesofawannabe


Virginia USA
Member since 6/25/10
Posts: 298
Skill: Advanced Beginner



Date: 3/8/12 2:48 AM

Thank you for the link to that page. I will definitely keep that handy.

They have given me the magic mouthwash before, and though I did get a little bit of relief, it was short lived.

I has one about two and a half years ago on the inside of my lip. It got so infected I had to go to the doctor twice to get antibiotics, and they gave me no pain medicine, other than "magic mouthwash" either visit. There are no words to describe what an infected canker sore that is rubbing your tooth feels like.

I just have this bad feeling that the one I have now is getting infected. This is gross, but it seems to be getting whiter as the day has went on. And, while this was probably a bad idea, I washed my hands and stuck my finger back there and the area around it feels "spongey". If I end up at the doctor they WILL be giving me some pain medicine this time.

------
http://talesofawannabeseamstress.blogspot.com/

Elona


Member since 8/24/02
Posts: 8877
Skill: Advanced
Body Type:






In reply to talesofawannabe



Date: 3/8/12 3:35 AM

In my experience, the whiteness you are describing is a pretty normal part of the inflammation process: First you get the giant white crater and later the white turns yellowish as it heals. That white appearance is not a sign of the kind of infection you normally take antibiotics to kill. And the antibiotic mouthwash probably acts more as an anti-inflammatory than as an antibiotic, which sounds weird, but medicine has discovered that some of the 'cycline' antibiotics are very effective at reducing inflammation, separate from their powers of killing bacteria.

And 'spongy' would be exactly what I'd normally expect to feel, too, since it's a mush of inflammation in there, but it is not necessarily a sign of another infection as well. Your dentist could tell you that.

You can rinse your mouth with salty water after poking around with your finger, but try not to touch the sore too much. It will just make it hurt more.

If you see the doctor, do ask about the dexamethasone and doxycyline rinses I mentioned. They may reduce the pain and shorten the duration of the sores--and of course ask for something stronger than Ib for the pain. If the doc won't prescribe that--a matter of common decency--then find another doctor.




-- Edited on 3/8/12 3:36 AM --
-- Edited on 3/8/12 3:38 AM --
Printable Version
* Advertising and soliciting is strictly prohibited on PatternReview.com. If you find a post which is not in agreement with our Terms and Conditions, please click on the Report Post button to report it.
Online Class
Create a Jacket Muslin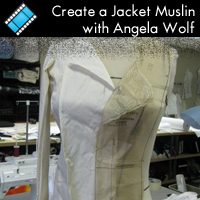 Online Class
Break your Serger Out of the Box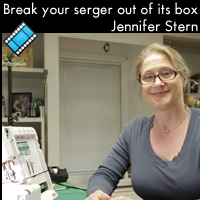 Other Page 72

by: DeJa Chic
Review
J Stern Designs Misses Jeans Pattern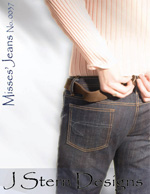 Pattern Details
Jackets for Real People DVD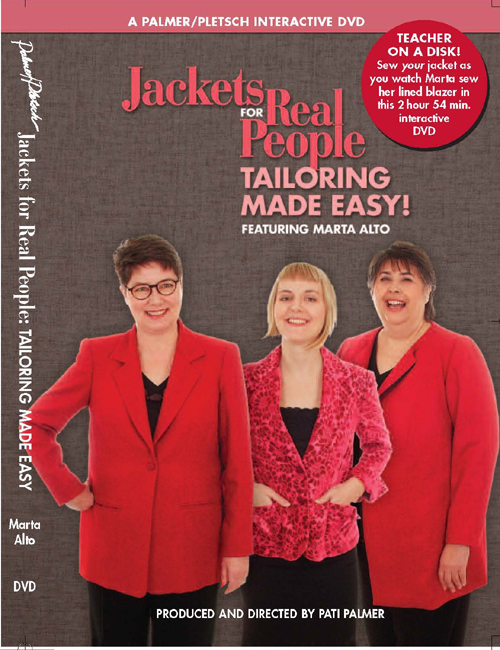 Pattern Details
MariaDenmark 101

by: MrsCharism...
Review