Learn To Sew


Member since 4/12/05
Posts: 13009
Skill: Advanced Beginner



Date: 3/17/12 7:04 PM

We started the class by laying out our squares according to the photo we received in our first class. She had us gently put each square on one of the stores hanging wall quilts so we could see how they will look when done. Some of the squares stayed and some did not. Mine fell down as fast as I put them up. I guess I pressed too hard and they fell. After spending way too much time putting them up and then picking them off the floor, we decided to use a large table and another smaller table and spread them out.

At first I could not see the individual rows on the photo. It took me a long time to see them and finally I got it right. The teacher was a lot of help in doing this. She helped each of us as we needed it, or if we needed it. Some students in the class need no help at all. Others like me need some. I believe I had the most trouble seeing the rows on the photo and kept loosing my place when putting them on the table in rows. Finally the light bulb moment happened and it got easier.

I was so happy to just have them laid out I started to pin them together. The teacher had me stop and make separate blocks again. Good thing I had just started… Then she showed us on another quilt how you can change the pattern of the squares by turning them this way and that way, depending on how you want to sew it. We have star points in 4 areas, so we could choose how we wanted it to look. I wanted it to look "balanced" and I think everyone else did too. I like things to look a certain way and I was happy with the results. It must have taken me 20 minutes longer to do mine than anyone else. I did say for weeks now that I am slower than most people. This and not being able to see the individual blocks on the photo caused me to take more time. However, by the time class was over, I was about the same place as everyone else. Mine is much more pink that I ever expected it to be. All I see is pink.

One of the students took pictures of her quilt blocks, so we all got out our phones and took pictures. I took one from each corner. This way I hope I have the entire quilt top.

She had us take a small piece of paper and write down the row number and pin it to the first block in each row. Row 1 is the top row and so down the rows. We have 9 rows. I have each square in each row pinned together. I completed sewing the blocks for row 1. Some have row 2 sewn as well. I will do mine at home.

Somehow I managed to have one of the 4 patch squares too small. I have no idea how come, as I squared up and double checked each one twice. Earlier this week I had to redo another one, so I had it ready to cut and sew. That was nice.

As we finished each row, she had us press them. On row 1, we pressed the seams to the Left. On row 2, I will press them to the Right. Row 3 is left again and so on.

The teacher admits this is not the easiest quilt for a beginner to learn. She then says we should be able to take most patterns and do them. Granted not some of the harder ones, but some of the easy ones should be fun and go quickly. I have to agree, as we have learned a huge amount in a short amount of time. And, it has been a lot of fun too.

I used to do counted cross stitch and don't anymore. I am hoping quilting will fill the gap. I do believe it will. I love working with color, fabric and patterns. I told the teacher I had bought a new sewing machine (last month) that I can also embroider with when I buy the module. She thought that would be fun for me later on, as I get better.

I have many hours of homework to do. She wants all the blocks in each row sewn together and then all the rows sewn together by next Saturday. I can do this. She said to sew rows 1 and 2. Then sew rows 3 and 4. After that, join the sewn rows together.

She really wanted us to watch out that we do not turn the rows around and have them going the wrong way! She has done this and it drove her nuts trying to figure out what she had done wrong and fix it. I think I'll get some curved pins and mark my rows better so that does not happen.

We still have 2 more classes and then we are ready for the long arm. I think next week will learn borders. How to make them straight and not wavy. We saw one on the long arm and it was so wavy. One of the staff showed us a picture of one done recently that had 4 boarders. It was so wavy, it looked like V's in places. This is what we will learn NOT to do.

Learn
edited to fix spelling errors
-- Edited on 3/17/12 8:56 PM --

------
Bernina 630, Bernina embroidery module, Pfaff 2036, Bernina 1200DA serger, Unique Sewing Cabinet 450L

Warbler


Member since 4/15/07
Posts: 4039
Skill: Advanced





Date: 3/17/12 7:56 PM

Yea!! Great success! Funny how she admits nearly at the end, that the class was more advanced. But she is right, you will walk away from this class with a nice repertoire of skills and more projects to enjoy. I am sooo very happy for you, Learn. Excellent work! Now to see the quilt.
-- Edited on 3/17/12 9:53 PM --

------
Janome MC6600 Bernina 240 Juki MO735 Singer 201-2 Singer 221-1

SewBusy63


Member since 12/10/07
Posts: 5237
Skill: Intermediate





Date: 3/17/12 8:28 PM

I am so glad it is getting fun for you. It's fun to lay out your blocks and see what different designs/patterns you can make. Be sure to take a picture of your rows sewn together and post it.

------
💐Diana💐

Bernina 830E 💝 1150MDA

✝The Lord is my Light and my Salvation: whom shall I fear? The Lord is the strength of my life; of whom shall I be afraid? Psalm 27:1✝


PattyGee

Member since 11/12/03
Posts: 792
Skill: Intermediate





Date: 3/17/12 10:03 PM

I am so happy this (6th) class was fun! I agree with warbler funny that she would admit this quilt wasn't easy for a beginner to learn. What a huge amount of work, but your going to have a finished spectacular quilt. OBTW, I love pink!

I am wondering do you get to use the long arm? That would be awesome! Can't wait to see your quilt!

Pat

------
Patty
Bernina 530, Bernina 200e with upgrade 730, BL Enlighten Serger, BL Coverstitch and Juki TL-2010Q.

Learn To Sew


Member since 4/12/05
Posts: 13009
Skill: Advanced Beginner





Date: 3/17/12 10:14 PM

Yes, we do get to use the long arm. It will cost me about $85 to have it done. It is a big quilt.

It sure is pink. You will see.

------
Bernina 630, Bernina embroidery module, Pfaff 2036, Bernina 1200DA serger, Unique Sewing Cabinet 450L

Maia B


Illinois USA
Member since 10/27/10
Posts: 5088
Skill: Advanced Beginner



Date: 3/17/12 10:21 PM

$85 is very reasonable, imo

------
🌸 Plenty of machines, mostly Berninas 🌸

Learn To Sew


Member since 4/12/05
Posts: 13009
Skill: Advanced Beginner



Date: 3/17/12 10:21 PM

I am having a problem and I do not know what to do about it. My Pfaff 2036 does not like thick seams. When going over the quarter triangles and a flat square or worse, the quarter triangles and a 9 patch, the machine takes the edge of the fabric and drags it down the hole---or tries to eat it--- or makes a birds nest. I have a "starter" piece of fabric before my squares go under the needle and I am tryng to gently assist it over the feed dogs to get the square started. Nearly every time I have a problem.

I can't use the Bernina, but I sure would like to. I must use the same machine all the way through. I started with the Pfaff and I must finish with it.

I do not have a ss plate for it the Pfaff, either. I bet that would help.

Any suggestions on what to do? I might/might not get a ss plate this week. I must pay all the bills first...

Will the plate help me if I buy one? It will take me forever to sew the squares together and then the rows together if I have to 'help" the Pfaff sew over them. I am going slow on those seams as it is.

I have No problem with 2 layers. It is when I have 4-6 of them.



------
Bernina 630, Bernina embroidery module, Pfaff 2036, Bernina 1200DA serger, Unique Sewing Cabinet 450L

PattyGee

Member since 11/12/03
Posts: 792
Skill: Intermediate





Date: 3/17/12 10:53 PM

Does changing the pressure on your foot help? I think a straight stitch plate would help for sure, but maybe change the pressure if you can. Since you can't get that right now, maybe try the pressure on the foot????? I still would try the Bernina though. But I understand why you don't want to, alot to think about.....

Maybe some one else has the answer?

------
Patty
Bernina 530, Bernina 200e with upgrade 730, BL Enlighten Serger, BL Coverstitch and Juki TL-2010Q.

Maia B


Illinois USA
Member since 10/27/10
Posts: 5088
Skill: Advanced Beginner



Date: 3/17/12 11:10 PM

I'm surprised that your Pfaff is giving you trouble like that, but a ss plate should be the cure. I really don't believe that a project must be completed all on the same machine. As long as the blocks all come out to the same size, or the intended size, it'll be fine. If it's more comfortable for you to just continue on the Pfaff, that's cool, too. I've made blocks on three different machines (not all Berninas, either, lol) that went together as well as those made all on the same machine. I can tell you that I lessen the foot pressure on the Berninas to 30-35 for piecing quilting cottons and none of the Berninas groans or hesitates whatsoever going over quilting seams or jeans seams for that matter.

------
🌸 Plenty of machines, mostly Berninas 🌸

Franksdottir


Member since 4/25/08
Posts: 3292
Skill: Advanced Beginner





Date: 3/17/12 11:24 PM

I am so glad that you have been enjoying yourself. I was afraid you wouldn't, so I am really glad to hear that.

------
Barb
Printable Version
* Advertising and soliciting is strictly prohibited on PatternReview.com. If you find a post which is not in agreement with our Terms and Conditions, please click on the Report Post button to report it.
Online Class
Bust Adjustments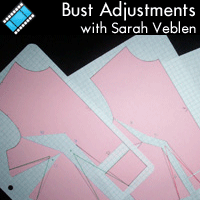 Online Class
More Knits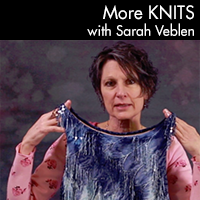 Simplicity 4426

by: popo
Review
Sewing Workshop Now & Zen Shirts Pattern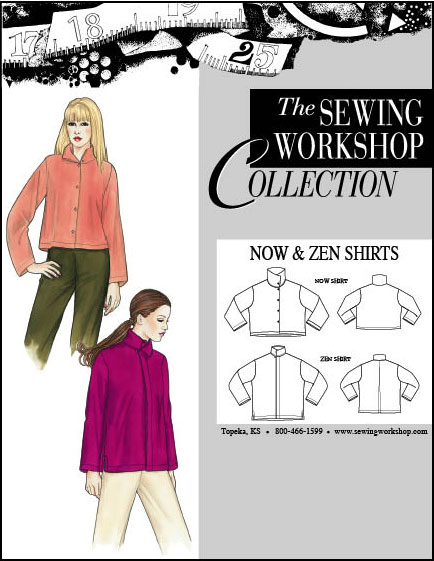 Pattern Details
Fit For Art Eureka! Pants that Fit Pattern
Pattern Details
Simplicity 1801

by: thequirkyp...
Review