tgm and Kittys


Advanced Beginner
USA
Member since 3/8/10
Posts: 8220



Date: 3/21/12 9:48 AM

DH saw a RTW shirt that he really really likes ... & he wants his favorite pattern shirt made into one similiar... Now here is the part I am not sure how to do it. The RTW has 3 colors... I know it will not be hard to change the sleeve to differ color but how do you get the other colors into the main body of the shirt? ............
As in top of short by color is black, middle is white, bottom is yellow, sleeves are black, collar is white. .....
Please help me figure this out. It is a lovely RTW shirt but that one has regular color & DH wants his favorite french collar....

MANY thanks!!!

I will post the pattern I use ... be right back...
Here it is .. McCall's 2149 views with french collar.

-- Edited on 3/21/12 9:51 AM --

------
Home of the adorable Baby & Mittee girl >^,,^
It's all about The Baby , about the Baby, about The Babe ....Big Smile! (sung off key ..la la la )
Here comes the big 60! OH MY!
The sewing workers:
Hello Kitty Kate (green), Hello Kitty Valerie, Dottie Kenmore, Bubba Kenmore the traveler,has case does travel.

Be still & know that I Am God +
Dear God...please help us out..Thank you..+



justgail


Intermediate
Iowa USA
Member since 1/19/06
Posts: 758

1 member likes this.




Date: 3/21/12 11:52 AM

What I remember from reading other's adventures in this type of project -
1. trace the pattern pieces
2. decide how big each area should be
3. slice the traced patter into pieces
4. add seam allowances on the new cut edges
5. cut the fabrics, and sew together, giving the new 3-color pieces.

People have done vertical, horizontal, diagonal sections and sometimes mixed them together on 1 garment.



nicegirl


Intermediate
District of Columbia USA
Member since 5/10/06
Posts: 1727

1 member likes this.




Date: 3/21/12 11:59 AM

Justgail's explanation is about all there is to it.

-Definitely TRACE your pattern first. Don't cut up your original!

-Line up the front and back pieces, matching side seams and waist markings, before marking your panel seams. Before cutting the pattern apart line them up again to make sure the front and back panels will match at the side seams. In sewing, i find it worth it to take a hand tack at each match point to ensure the panels line up perfectly.

-Although it's tedious, if you're not used to making your own pattern, take the time to tape the extra tissue for seam allowances onto the pieces. You really don't want to forget to add SAs in cutting (ask me how I know).

------
http://theslapdashsewist.blogspot.com
=================
2007: purchased 115+, sewed 105+
So close to parity, yet so far

Trying again in 2008
Yards purchased: 133
Yards sewn: Somewhere around 95

2009? I give up

tgm and Kittys


Advanced Beginner
USA
Member since 3/8/10
Posts: 8220





Date: 3/21/12 12:37 PM

Thank you! oh I see yes..that sounds dooable. Oh thanks so very much! I will practice copying the pattern pieces & see how to do it then move on to the fabrics..... oh I really appreciate it!

------
Home of the adorable Baby & Mittee girl >^,,^
It's all about The Baby , about the Baby, about The Babe ....Big Smile! (sung off key ..la la la )
Here comes the big 60! OH MY!
The sewing workers:
Hello Kitty Kate (green), Hello Kitty Valerie, Dottie Kenmore, Bubba Kenmore the traveler,has case does travel.

Be still & know that I Am God +
Dear God...please help us out..Thank you..+



tgm and Kittys


Advanced Beginner
USA
Member since 3/8/10
Posts: 8220





Date: 3/21/12 12:38 PM

Thank you so much!

Did you use freezer type paper?
-- Edited on 3/21/12 12:38 PM --

------
Home of the adorable Baby & Mittee girl >^,,^
It's all about The Baby , about the Baby, about The Babe ....Big Smile! (sung off key ..la la la )
Here comes the big 60! OH MY!
The sewing workers:
Hello Kitty Kate (green), Hello Kitty Valerie, Dottie Kenmore, Bubba Kenmore the traveler,has case does travel.

Be still & know that I Am God +
Dear God...please help us out..Thank you..+



justgail


Intermediate
Iowa USA
Member since 1/19/06
Posts: 758



Date: 3/22/12 1:37 PM

I got to thinking (scarey!!!) last night, and what I wrote earlier would work for patterns no or very little shaping, which your pattern is/has, I think. However, if a more fitted pattern were to be used and you just sliced it up, there may be some unexpected results when the darts are sewn. Like the new seam lines not being horizontal or vertical, or colors on each side of darts matching up. In that case, I *think* it would work to tape the darts or any other fitting techniques used together, then mark the new seamlines on the pattern copy.

Does that make any sense?

nicegirl


Intermediate
District of Columbia USA
Member since 5/10/06
Posts: 1727





In reply to tgm and Kittys <<



Date: 3/22/12 2:07 PM

I use rolls of doctor's office table paper, but if you don't do a lot of tracing I recommend gift wrap tissue. I've also considered, but haven't actually gone to, using the back side of "what was I thinking?" patterns.

------
http://theslapdashsewist.blogspot.com
=================
2007: purchased 115+, sewed 105+
So close to parity, yet so far

Trying again in 2008
Yards purchased: 133
Yards sewn: Somewhere around 95

2009? I give up

tgm and Kittys


Advanced Beginner
USA
Member since 3/8/10
Posts: 8220





Date: 3/23/12 6:41 PM

Yes that makes sense. Thank you!

Nicegirl.... I think I will get tissue paper at the Dollar store to use. Thank you for the tip! ... that would be cheaper than freezer paper .

------
Home of the adorable Baby & Mittee girl >^,,^
It's all about The Baby , about the Baby, about The Babe ....Big Smile! (sung off key ..la la la )
Here comes the big 60! OH MY!
The sewing workers:
Hello Kitty Kate (green), Hello Kitty Valerie, Dottie Kenmore, Bubba Kenmore the traveler,has case does travel.

Be still & know that I Am God +
Dear God...please help us out..Thank you..+



tgm and Kittys


Advanced Beginner
USA
Member since 3/8/10
Posts: 8220





In reply to tgm and Kittys <<



Date: 4/3/12 11:23 PM

I think we have decided to use Bamboo cotton for this shirt mostly & add some mild color changes for summer. Thanks again everyone for the help! Fingers crossed it comes out nice looking !

------
Home of the adorable Baby & Mittee girl >^,,^
It's all about The Baby , about the Baby, about The Babe ....Big Smile! (sung off key ..la la la )
Here comes the big 60! OH MY!
The sewing workers:
Hello Kitty Kate (green), Hello Kitty Valerie, Dottie Kenmore, Bubba Kenmore the traveler,has case does travel.

Be still & know that I Am God +
Dear God...please help us out..Thank you..+


Printable Version
* Advertising and soliciting is strictly prohibited on PatternReview.com. If you find a post which is not in agreement with our Terms and Conditions, please click on the Report Post button to report it.
Online Class
Altering Pants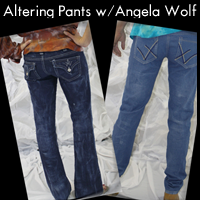 Online Class
Clone Your Favorite Garment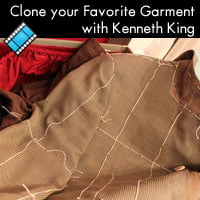 StyleArc Twiggy Dress

by: Nicola1968
Review
Sew Liberated Simple Skinny Jeans Pattern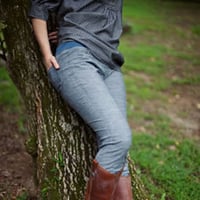 Pattern Details
The City Bag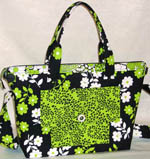 Pattern Details
Serendipity Studio Sew Serendipity Bag (book

by: French.Sea...
Review