Mrs.Moos


USA
Member since 11/5/02
Posts: 2612
Skill: Advanced



Date: 3/29/12 12:25 PM

A customer came into the store I work at with a quilt her daughter had made. It looked like she had cut dinner plate sized cirlcles of the "top" and "bottom" fabrics, then WST had stitched them with a layer of very thin batting on one side. She must have left an opening somewhere (I couldn't find it) but turned the circles right side out and stitched the opening closed. It looks like she then stitched the circles together by layering 2 circles, then stitching straight down-doing this with more circles on all 4 sides (following me so far?) So when you folded out each curved edge of the circles (like you are pressing open seams) it made a design that I can't think of the name-I want to say wedding ring but no. Anyway, the curved edges of the circle were then topstitched down thus "quilting the quilt". So maybe to make it clearer, if you took a circle and folde the edges in so it became a square with the curved edges showing on top? Two fabrics only on the one I saw.
Keep in mind, I am pretty sure the cirlcles were sewn with the thin batting inside,
This to me sounds like a great project IF I am correct in the instructions.
But I would really like to find a set of REAL directions with yardage requirements, sizes etc.
Does this ring a bell with anyone?

------
Janome 6500P, Babylock Eclipse SX, Janome Coverpro 1000, Babylock BLCS, Juki 654, Janome 1600PDB, Brother ULT 2002D, Babylock Spirit

LauraTS


California USA
Member since 7/10/06
Posts: 2234
Skill: Advanced Beginner



Date: 3/29/12 2:44 PM

------
I've moved! Visit my new sewing blog at http://chiralcraft.wordpress.com

Do you sew from KnipMode? Join us at http://groups.yahoo.com/group/knipmode_english/


TessKwiltz


Texas USA
Member since 9/21/07
Posts: 1619
Skill: Intermediate





Date: 3/29/12 3:08 PM

Orange Peel?

Here's a better one showing the technique I think you mean Quilt as you go orange peel
-- Edited on 3/29/12 3:09 PM --

No, in re-reading your post I think Laura is correct - sounds like cathedral windows.
-- Edited on 3/29/12 3:20 PM --

------
Tess

"I am a degenerate art supply junkie" - Jane Davenport

CM_Sews

California USA
Member since 9/18/04
Posts: 1887
Skill: Intermediate

2 members like this.




Date: 3/29/12 3:26 PM

Circle Magic Template, by Brandy, now sold at Missouri Star Quilt Company. The turning slit is hidden under the sewn-down flaps. In the video, she does not insert batting, but you can.

You don't need a template, but it's handy. Accurate sewing lines for sewing the circles together are important, and that's where a template is helpful. I have this template and I've used it to make a couple of small projects with denim on one side, so I did not use any batting.

Fons and Porter did a kids quilt using this technique and they used a square of batting in the center -- they didn't take the batting all the way out to the "flaps". They trimmed the seam allowances of the circles before turning with pinking shears, which I thought was a clever idea.

Connecting Threads video for Circle Magic.

Brandy's Video page. Web site of the woman who designed the Circle Magic tool. These are not streaming videos, so you'll have to download it to watch it. I'm sure I've seen a video of Brandy doing this with batting, but I can't find a video on YouTube. My recollection is that a circle of batting was attached to one side of the circle with temporary spray adhesive before turning the circle. I'm pretty sure that the batting was NOT sewn into the circle seam.

I'm also aware of TWO OTHER sets of tools for circle quilts like this. One is specifically for doing a double wedding ring design.
Edited to Add (Apr-4-2012): The double wedding ring version is named Rings That Bind, book and tools by Cheryl Phillips. You can see a photo slide show demonstration here. It appears that the book is out of print (prices for used copies are high on Amazon, starting at $70) and the tools (Arc-Ease tool) are no longer being manufactured. As of this writing (April, 2012), Cheryl Phillips is selling what remains of her stock for this method (small Arc-Ease tool, a few other related tools: Rings That Bind products, Cheryl Phillps website).

The other company (Quilter's Haven, Less Than Traditional Quilts) publishes some interesting patterns where you piece subunits and then sew the subunits into circles, and join them to create secondary designs when the quilt is sewn together. They sell an entire "system" with various templates, marking guides, cutting guides, etc., in multiple sizes. I've seen their ads in quilting magazines, but they don't explain much about the system in the ads, nor even on their website. I was at a quilt show where the daughter of the woman who designed that set of tools (Charlie) was demonstrating it and selling the system in different sizes and also add-ons for different sizes. I must admit, her patterns were very clever and the quilts were stunning. These quilts include batting, and quilting in the center of the circle not covered by flaps. Right now, I can't remember exactly how the batting was inserted. (ETA: They recommend Hobbs Thermore batting, which is a very thin, lightweight non-bearding poly batting, which would make turning circles and sewing flaps a bit easier.)

I'm not knocking them for their secrecy; they were selling nicely designed tools and instructional materials that would make your cutting and sewing accurate, but as you can see, a special tool is not absolutely required.

Edited to Add: Less Than Traditional Video, overview of tools and techniques This excerpt from their DVD DOES explain the system and shows how the tools are used. Using Thermore thin batting allows you to sew the batting into the circle.

CMC
Edited to add Quilter's Haven link.
Edited to correct my various errors.
-- Edited on 3/29/12 3:35 PM --
-- Edited on 3/29/12 3:41 PM --
-- Edited on 3/29/12 3:57 PM --
-- Edited on 3/29/12 4:07 PM --
-- Edited on 3/29/12 4:09 PM --
-- Edited on 3/29/12 5:03 PM --
-- Edited on 4/4/12 6:32 PM --

Mrs.Moos


USA
Member since 11/5/02
Posts: 2612
Skill: Advanced



Date: 3/29/12 7:50 PM

You ALL are GENIUSES! These are the quilts I am talking about. I am reasonably sure that the circles that I saw had thin batting such as the "Dream Green" batting like the store I work at carries (made out of soda bottles). Thanks SO MUCH for the links-I now have some guidance (and I now know how the turning opening was hidden from me )
Who knows, maybe I will become a quilter (of sorts)
Thanks again!

------
Janome 6500P, Babylock Eclipse SX, Janome Coverpro 1000, Babylock BLCS, Juki 654, Janome 1600PDB, Brother ULT 2002D, Babylock Spirit

tateelliott


Member since 4/16/08
Posts: 194
Skill: Intermediate



Date: 3/31/12 12:26 PM

I don't think there is one, single name for this kind of quilt. I've heard it called Mock Cathedral, Orange Peel (which is also an applique quilt pattern), Tortilla, and probably a couple more.

The one I made was with batting like you wrote about. As I recall, you sew a square of batting to the piece that will end up "inside." I simply sewed it down with a large X going from corner to corner. Then sew the two circles right sides together, cut the slit, and turn right side out.



Tate
-- Edited on 3/31/12 12:33 PM -- http://sewing.patternreview.com/SewingDiscussions/topic/61704
-- Edited on 3/31/12 12:35 PM --

------
King of the Rocketeers!

Michelle T


British Columbia CANADA
Member since 8/24/02
Posts: 4597
Skill: Intermediate





Date: 3/31/12 12:50 PM

Wow what great information. Thank you for finding all the links and putting them in one place.

This looks like a project I could do.

------
Proud parent of a Dwight International School Honour Roll Student
Printable Version
* Advertising and soliciting is strictly prohibited on PatternReview.com. If you find a post which is not in agreement with our Terms and Conditions, please click on the Report Post button to report it.
Online Class
Blueprints to Blue Jeans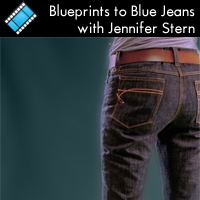 Online Class
Altering Jackets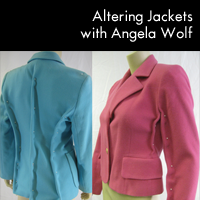 Burda 7137

by: Roxthinks
Review
Sewing Workshop Siena & Cortona Shirts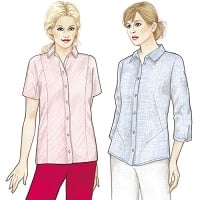 Pattern Details
Christine Jonson BaseWear Two - Straight Skirt, Taper Skirt, & Top with Options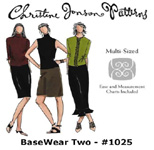 Pattern Details
Simplicity 1913

by: Willowwear...
Review