LauraJ


Illinois USA
Member since 8/11/05
Posts: 43
Skill: Intermediate



Date: 4/4/12 2:06 PM

I bought an Alfred Angelo (style 1136 orig. 899) at the Goodwill for 79.90. It needs to be cleaned and repaired. After reading, maybe I should send it out to be cleaned? I need to get some close matching duchess satin to make repairs, but I'd like to dye it brown along the bottom starting about 1 1/2 ft. up light, ending up chocolate brown at the bottom. I intend to extend the lacing and repair the back where it's torn conveniently down the seam. I plan to use 2 ribbons, champagne and blue, to lace up my gown, ending in a bow at the bottom, trailing down the skirt. Since I'm going to dye this, do I dare wash this carefully by hand in woollite?
Second, I bought my daughter a David's Bridal dress (style 9T8076 orig. 299) from GW for 49.90. It features a satin A-line styling, but is dirty along the bottom. Feels like Duchess satin. We'd like to dye it pale blue, starting very light at the top and ombre ... darker as we go down. (think a lighter blue, so the top will almost still be white). We are going to change hers to lace up the back and use blue ribbon (it will only zip to within 4 inches of the top). The shape is perfect. She will be an usher, not a bridesmaid.
The third dress is a knee length BM dress from David's Bridal bought at GW for 4.99 (style 83253 orig 99), but it's almost cranberry. Do you think we could cross-dye this to a more purple color, or strip the red and re-dye completely (deep purple or plum). To create a longer length I'm going to make her a layered tulle underskirt in multiple colors from the wedding shorter in front with a little bit of train in back. (She's 16, so we're going to keep with the colors, but she can have fun. She has wild boots ... 5 inch heels ... to wear with the dress so the tulle will let you see them.) This dress also feels like the boning has come un-done, so I will need to do more work on this dress to fix or replace the boning in the sides, plus I will make this dress lace up the back as well with matching (as close as possible) ribbon.
Even cleaning, dyeing and renovations will still keep me way under the original cost prices of these dresses. I will be making my Maid-of-Honor's dress because I want something she can reuse rather than something that will hang in the closet, so we are making her a corset top and a tiered velvet skirt keeping in the wedding colors (champagne, brown, pale blue and purple, with accents in gold). It is a winter wedding and I was able to get a fur shrug at a closing Kmart for 23.00!
But would love advise about cleaning, dyeing and such. I've got 10 months and I'm not afraid to jump right in! I think if I'm careful, take my time and then have them finish pressed at the dry cleaner, where I have to send them out, no one local that I know.
Plus, would anyone recommend a vest pattern that will feature many sizes, since all the guys are wearing ivory/champagne colored shirts with brown tweed vests and blue jeans. (we were originally going to have a pig roast outside 2 years from now, but decided to get married this December if the church has an opening!). I still like the idea of the guys in relax attire, but finding vests has been awful. I managed to buy 2 shirts for 3.49 (100 % cotton) and get a 3rd for 1/2 price at GW. I may need to get two more down the road (Best Man & second), but I have the Groom's shirt and shirts for my two sons who will be giving me away.
Anyone want to toss in some advice?? Please??? I promise all advice will be appreciated! Plus, I promise to show pictures of the finished results. I don't have pictures at present. Thank you!!!

unfinishedprojects


Alberta Canada
Member since 8/26/07
Posts: 811
Skill: Advanced
Body Type:




Date: 4/4/12 3:50 PM

What fabric are your dresses made from? Synthetics will not dye easily.

marjoryt

Mississippi USA
Member since 8/1/06
Posts: 297
Skill: Expert/Couture
Body Type:




Subject: Here is my advice, just to open the discussion Date: 4/4/12 10:24 PM

1. Inquire around - go the very BEST dry cleaners in town. Find the one that specializes in "problems" - ala bridal dresses, prom gowns, etc. Ask at the local bridal stores for their recommendations.
2. Call that store and ask when their expert will be in. Explain you have 3 "projects" and want their advice.
3. Write down exactly what you want each dress to become. Sketches and colors will help explain the visions.
4. Ask the dry cleaning pro what is possible and what isn't. Since THEY will have done some restoration of stains and some dye jobs themselves, they can look at the fabric and predict what will probably happen.
5. I suggest getting the dresses cleaned before you start any dying. Then, if the stains don't come out, you can figure out what to do - disguise, applique, cut out.

Best of luck!

solosmocker


Member since 1/23/06
Posts: 2370
Skill: Advanced



Date: 4/5/12 7:36 AM

AS mentioned, synthetics and natural fibers dye very differently. I dyed a silk blouse that was made with poly thread. The thread stuck out very nastily whenthe dyeing was done and the blouse was chucked.

I think without having made the dress from scratch and attempting to dye it could result in a total loss. I would give this serious thought before you start. Sorry to be a downer on that point.

------
http://lasewist.blogspot.com/

LauraJ


Illinois USA
Member since 8/11/05
Posts: 43
Skill: Intermediate



Date: 4/8/12 11:12 AM

All the dresses are synthetics. I'm also on the Jacquard forum and got some great advice there about dyeing. I may choose to hand-wash my dress, just due to the depth of the dirt. I am considering sending my daughter's dress out, just because it's just along the hem. If I can find a good cleaner, maybe they dye it. If not, the dress was originally a David's Bridal dress, maybe they can make suggestions. The one that's cranberry colored, if I make a mess out of it, well, I'll only be out 4.99, so I'm willing to use that to try some things out. Plus, my 16 YO, who that dress is for, is a little different, and might like what I come up with. As long as the dresses all come into the color scheme of the wedding, I think it's not one of those things I should worry too hard about.
Thanks for the posts! I love hearing all the ideas. Anyone else come up with some ideas, let me know, the more ideas, the better!!
I ended up buying my 18 YO a prom dress at the last minute (prom is 4/28) and found a beautiful strapless green one that is just her color and fit her like it was made for her! And I paid $10 for the dress and shawl!!!
A little off topic there, but I'm excited. Eventually I will make it to Vogue Fabrics in Evanston to take a look around. I'm now considering putting a dark brown ruffle under the hem of my dress rather than dye the dress, mostly due to the fact that it's so heavy and I may have to take it apart quite a bit to get it dyed properly.
The dress that needs to be blue, it might be worth talking with David's Bridal and see who dye's for them. Maybe I can work through them to have this white dress dyed blue.
But, feel free to share ideas. I have 8 months to get things worked out!! Thanks!!

DamselflyStudio

Pennsylvania USA
Member since 4/11/12
Posts: 12
Skill: Expert/Couture



Date: 4/12/12 9:34 AM

I used to manage a bridal shop. Most bridal dresses, especially those like Alfred Angelo are made of polyester satin. After a fashion show, or a bride who had poor personal hygiene, we were faced with a dress that could not be on the rack. So, we put "Shout" on the heavier soiled areas, turned the gown inside out and washed it on gentle, then hung it up to dry. The gown from Davids I would be more wary of. Check the labels to make sure it is not made of rayon, acetate as those fabrics would not survive washing.

I saw gowns from seller on Etsy that hand paints wedding gowns, so there is some form of fabric paint that will work on wedding gowns. However, the lace did take the color.

At the very least, you will have a fun, creative time, but don't wait to long to get going on this in case things do not turn out the way you wish! The prices for silk at Dharma Trading are really amazing, so perhaps it would be worth it to start from scratch and ombre dye the silk fabric to gain the effect you are looking for.

------
SABLE. StashAccumulatedBeyondLifeExpectancy.

LauraJ


Illinois USA
Member since 8/11/05
Posts: 43
Skill: Intermediate



Date: 8/7/12 11:41 PM

Here is where I am at now.
1. I washed both dresses in a triple loader with woolite. I air-dryed both dresses on hangers. Both dresses came through beautifully.
2. I have plans to dye my daughter's dress by hand with a brush. I should still have enough time that if I need to find another dress I could. I have to make her dress look laced up in the back before I dye it.
3. For my bridesmaid and MOH, we ordered new dresses from Holy Clothing in the desired color and both have tried their dresses on and look fantastic.
So I have been working on flowers. As I am working with silk/poly flowers I have been able to hand dye and "frost" the flowers as I go. I can definitely say bouquet 2 looks better than the first one. I still have mine to go. Sharing pictures with my MIL to be, only to find she thinks silks are "cheap" and that a wedding should have "real" flowers. Scrap making her corsage, I'm going to get her "real" flowers at the local florist.
On a more positive note, I've finished 2 bouquets and the bird cage for cards and have begun assembling my components for my own bouquet. I've also found my local florist to be a wealth of components like small pinecones for the boutonniers!
I still have table decor, trees, chairs, 4 church pew bows, the cards to print & other misc. to assemble. I'm glad I have so much time to do all these things. I'd hate to see what it would have cost to hire it all done!
I also added a flower girl and bought a 9.99 purple satin dress that I will alter at the end of November, since she's only 9, I am sure she will change sizes before then! She's very excited.
I also decided to put a nude dust ruffle under the hem of my dress to keep it out of the snow and such. I will probably hand stitch this in place after it's ruffled.
Thanks so much for all the advice.

LauraJ


Illinois USA
Member since 8/11/05
Posts: 43
Skill: Intermediate



Date: 1/2/13 3:11 PM

The dresses turned out beautiful.

This is my daughter's

and this one is my flower girl.

Both dresses were dyed with Rit Dye and Rit Color Fixative. I even dyed the flowers for the flower girl's headband.

I just thought I would share the results.

Thank you to all those who offered advice.
Printable Version
* Advertising and soliciting is strictly prohibited on PatternReview.com. If you find a post which is not in agreement with our Terms and Conditions, please click on the Report Post button to report it.
Online Class
Clone Your Favorite Garment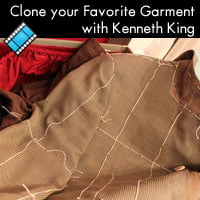 Online Class
Sew a Designer Unlined Jacket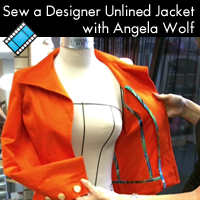 Truly Victorian TV108

by: MellyMello...
Review
BurdaStyle Magazine 02-2009-118

by: popo
Review
Islander Sewing Systems EZ Cape Digital Pattern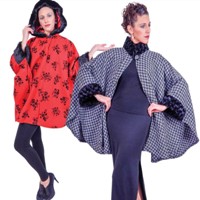 Pattern Details
Sewn Square One Skirt Smarts Pattern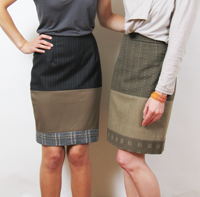 Pattern Details