Artsewer

New York USA
Member since 3/2/11
Posts: 2603
Skill: Advanced Beginner

2 members like this.




Date: 4/6/12 3:21 PM

This comes up often. "Look for a trustworthy dealer"

How do you know. When you walk into a dealership, if they are truly trustworthy. I had an experience that I thought one was and turned out as I did a few transactions not to be true.

Wondering what you all think and how do you judge. Is it simply a gut feeling? Is it by word of mouth? Do you ask a lot of questions and what would they be? I hate being taken advantage of but how do you know?

------
Bernina 790, 635E, Juki 2010
Babylock Evolve Babylock Sashiko2

pinemeadows


Texas USA
Member since 10/30/03
Posts: 151
Skill: Intermediate

4 members like this.




Date: 4/6/12 8:52 PM

I have sewn for eons - well, at least decades. I have been very fortunate with both a Viking and a Pfaff dealer at two different times in the same city.

However, I moved to the South - and am in a community with only a Pfaff and Bernina dealer right now. I am more of a Pfaff girl, so when their latest machine (Sensation) came out, I signed up for the Yahoo lists (there are 2 that I'm on - but there may be more) to get as much information as I possibly could on that new machine.

Well, I will try to condense this story for your sake, but here goes....after several months of reading those Yahoo lists, I happened to run into THE salesperson from the local Pfaff dealer at a quilt show recently. When I asked her some questions about other machines with well-known problems (not the Sensation), she became very defensive and told me the Yahoo lists were just "gossip" lists and I couldn't believe any information from there. I didn't disagree with her openly, but a major red flag went up right away. I asked her several questions based on what others had said about specific machines, and she corrected me on every single issue I brought up in a very condescending manner. I do have to say this was NOT the owner - but a saleswoman who has been there forever. Anyway, when her "seminar" was over, I walked away and knew immediately I could never buy a machine from them. I will have to drive a couple hundred miles to meet other dealers before I buy - and I will basically present them with the same information, and then make a decision. I know I didn't misunderstand anything because after this incident, I did clarify it again with the gals on one of those groups - and they all said to run, not walk, away from that dealership as there were some things she actually lied about.

So, for starters, be armed with information. Look for a Yahoo group for the kind of machine or machines you think you'd like to buy. Read everything and study it for a few weeks, maybe months. After you have a feel for any possible issues the machine may have, or maybe even resolved issues, you can go to a dealer and ask about them. If the dealer is going to poo-poo your questions, or outright deny them, then I would cross them off the list.

It takes me a long time to buy a machine. I don't depend on a sweet-talking dealer to sell me something - I do my research, get a demo of several machines I think I like, and then I do more homework and see if people are happy with them. I spend as much time on this as I would buying a car - and some of these machines cost almost as much as a small car!

Also, I ALWAYS look at a dealer's website - especially their calendars! If they have lots of classes and pictures of people having a good time, I am there! I don't ever want to buy from a dealer who has little business and no classes, fun or otherwise. Each dealership will have a certain feel to it - some are good and some are not.

If you can't find a group or a forum, you can always post questions about specific machines right here, and if there's something you need to know, people will either respond to you directly or PM you.

There's no guarantees - but with some effort, you will have a good feeling about making the purchase! Good luck!

Sonoma33


Member since 5/10/09
Posts: 2008
Skill: Intermediate



In reply to Artsewer

1 member likes this.



Date: 4/6/12 9:28 PM

I have two GREAT dealers, and one other dealer that I trust. My favorite two dealers both have EXCELLENT reputations, and I've heard it from many people. BUT, one of those I went to based on YELP recommendations before I knew anyone there. I was going to purchase my Bernina 830LE, and I knew it needed to be from someone who really stood behind their machines. My local Bernina dealer won't carry the 8 series--he's not comfortable with that level of complex technology and he says so. He is NOT a computer guy and dealing with the 830 is very much like operating a computer. So, even though I appreciated him as a dealer, and he offers great service, I had to go looking elsewhere. So, I started out by researching online. That lead me to my awesome dealer -- but I do have to drive over an hour to get there frm my house--and about an hour from my office.

The first time I went in to talk to them, I gave myself a couple of hours. I asked to demo the machine, and I also observed others coming in. There was a steady stream of machines being brought there for repair--older machines of all types, new machines purchased recently where a sales person would stop and spend time going over everything with the customer (and solving problems sometimes) before writing up a service ticket. I also listened when others came in to try machines--I could hear the sales person giving info and listening to the customer on their budget etc. I also noticed I never heard them bashing other dealers or brands (They carry tons of brands, but no SVP anymore).

Anyway, I tried to pay attention while I was there, and each time I stopped in. One day when I came by to make a payment (I purchased my 830LE on layaway--which they readily agreed to when I asked) the onsite trainer invited me to come and join a class using one of their machines just to have fun and get some experience. When I asked if I could have the serial number and machine number before I finished my layaway, they emailed me back with the info right away.

Now they treat me like a princess. I have gone on to purchase another machine there (the Juki) as well as order my Unique furniture from them. They called to make sure the Unique furniture was delivered correctly. When unique had a question for me, they called and talked to me, and then had me talk to Unique directly to make sure I was happy with my order). Because I have spent a ton of money there, they give me free stuff ALL THE TIME. Also, when I had a defective foot--they gave me a replacement off their demo until the new replacement foot would arrive.

Also, when I attended a software class, and was helping the lady next to me the entire time (she was NOT a computer person) they noticed, and they knew I had not learned very much so they refused to charge me for the class-I never complained, or said anything--they just noticed. So, needless to say, I try to give this dealer as much service as possible.

My Pfaff dealer is also GREAT. He has a wonderful reputation. His store just doesn't carry everything I want--but I do take classes there, and I just took him my featherweight for a service since he is so much closer to me.

Then there is my local Babylock dealer. They are like slimey used car salesmen there. When you go in they talk smack about the other brands. They had tried to get me to purchase expensive stuff later by telling me that they are offering me personally a great deal, that they just can't normally offer--just for me! ( I call BS here). Anyway, it just doesn't feel great to me. I know people who take their machines there for service. And I am ok for now as I paid for 3 years of coverage on my Evolution Serger, but if I had to do it again, I'd buy the serger from my GREAT dealer who is further away. They also have called to pressure me into buying furniture that was on sale even though I'd told them I was just looking--and they had NOT invested a lot of time on me. ICK.

I know I'm very lucky to have found a couple of excellent dealers who are so nice and helpful and take care of me. I hope you find the same. I DO post about this on the local groups if someone is looking for a dealer--I'm happy to share my good experience with others in this area.

------
Sewing machines make me happy. I like sewing with them, cleaning them, petting them, gazing longingly at them.

Artsewer

New York USA
Member since 3/2/11
Posts: 2603
Skill: Advanced Beginner



Date: 4/6/12 10:23 PM

I should clarify, I am not looking for a dealer. I have three that I like One Im not crazy about and the other is ok.

I am just curious how you all find and decide on your dealers, and what in your experience makes one trust worthy.

------
Bernina 790, 635E, Juki 2010
Babylock Evolve Babylock Sashiko2

Maia B


Illinois USA
Member since 10/27/10
Posts: 5311
Skill: Advanced Beginner

1 member likes this.




Date: 4/6/12 11:49 PM

I think the real test of a dealer is how they behave when a machine malfunctions. Fortunately, I've not had that experience. I balked at buying the Pfaff QE 4.0 when the sales gal pretty much said that all the problems I'd read about were user error. The dealer that sold me my 820 and 240 is wonderful. The owner and all the staff treat me warmly and always have, from my first step into the store, before I was machine-shopping. No frowns when I brought in a Bernina that I bought used. When I bought an 8 series accessory at a different dealer (from which I'd bought furniture and a machine in the past), the salesgal asked where I bought it, clearly annoyed. I do feel very fortunate to have a choice. My favorite local Bernina dealer doesn't take trade-ins, though.

------
🌸 Plenty of machines, mostly Berninas 🌸

wendyrb

California USA
Member since 12/30/11
Posts: 4182
Skill: Advanced
Body Type:




In reply to Sonoma33

Date: 4/7/12 1:31 AM

Thank you for this very thorough and fine assessment. I live in San Francisco, so I'm in the Bay Area too. It's not easy to find a dealer in "the neighborhood". My 90-year old mom recently gave me her Bernina 930. It was new to me as I had a good old 830 since 1974. I took the machine to a repair shop in the city that sells supplies for the fashion industry. They did a good job checking, cleaning and with a minor repair. I used to go to Mr B on Geary, but he's gone and the other Geary St store that handles Bernina gets such negative reviews. Who is your Bernina dealer should I need one for that machine?

Recently I researched extensively and decided to buy a Babylock Evolution from Angie, a dealer in Millbrae- only 15 minutes from home. She used to work at her parents' store, The Place That Sells Sewing Machines, in Daly City. 20 years ago I bought an Elna Serger there. I knew Angie before she was married to Chris who repairs the machines and when she was pregnant. They have been very steady with every thing they do- no nonsense. They've also recently helped me with some questions about the Bernina. For me a dealer has to be someone I respect and like. If I'm plunking down hard-earned money I have to trust them. If I'm spending time with them learning I have to be comfortable.

I try to support Angie and buy things from her that surely would be less online. She doesn't have everything, but will advise me and stop me from making a wrong purchase. I never feel pressured to buy top-of-the line. Angie will often tell me a home made solution rather than having me buy something she thinks unnecessary. She's volunteered to teach me methods that save buying an expensive attachment. She keeps a look out for things I mention wanting. All of these qualities contribute to my trust and connection. I want Angie to be successful and in business when I need her.

------
Always keep your words soft and sweet, just in case you have to eat them. Andy Rooney

Pfonzie- my honey Pfaff Creative Performance and Pfaff Passport, Bernina 930 and 830, Evolution and Enlighten sergers

Sonoma33


Member since 5/10/09
Posts: 2008
Skill: Intermediate



In reply to wendyrb

1 member likes this.



Date: 4/7/12 4:13 AM

Angie sounds great!

I adore The Sewing Machine Shop in Walnut Creek. It is a bit of a drive for me, but totally worth it. My go-to sales person is Janet--she rocks. Linda is a wonderful teacher--happy to help/answer questions and they have active clubs and classes. Dan Schoenberg owns the store and do the repairs--and seem super busy/knowledgeable. The other sales staff are also friendly and helpful.

-- Edited on

4/7/12 4:20 AM

--

------
Sewing machines make me happy. I like sewing with them, cleaning them, petting them, gazing longingly at them.

iSewQuiltArt


Australian Capital Territory Australia
Member since 4/4/08
Posts: 3840
Skill: Advanced

2 members like this.




Date: 4/7/12 6:55 AM

I think finding a good dealership is based on gut feeling, observing the store long before you buy a machine (go buy supplies and linger, watch and listen to what is going on), on other people's experiences to a point (being they may not have the same expectations as you do but if there is a problem with dishonesty or ill repute chances are that others will know about it) Check out their class offerings and ask about on going support should you ever buy a machine from them. Take a look at the attitude of all the staff from the manager down to the junior staff. You will likely come into contact with all of them at one time or another. Time spent researching for a good delearship is never time wasted.

------
Quilting up a storm, when I'm not shredding the sky.
Bernina Girl in possession of a small herd.



PortlandMaine


Maine USA
Member since 1/29/11
Posts: 2280
Skill: Advanced Beginner



Date: 4/7/12 9:11 AM

This is a great question -- around here, I like the Pfaff dealer the best.

There is a Janome/Brother/Elna/Babylock dealer near-by that I like, too. If I end up getting out of the Smarter and into a diff. machine, Ill def. go see him again.

Ive had good results buying little things from dealers.. and gowing my spending as I decide how I feel about them.

Even ay my fave. store there are sales people I avoid and wont shop on days they are there.

------
Quilting up a storm!


pinemeadows


Texas USA
Member since 10/30/03
Posts: 151
Skill: Intermediate

1 member likes this.




Date: 4/7/12 9:29 AM

I wanted to add to my earlier post - since I'm still doing research on a good Pfaff dealer within driving distance, I checked out the Better Business Bureau ratings this morning. I had been to a dealer a couple of weeks ago - just to meet them though of course I didn't state that - but I didn't have a good feeling. No one greeted me as I entered - not always necessary when they are busy but they weren't - and the staff seemed much more interested in talking to each other than to me. I walked around for awhile, and finally just left. Anyway this morning, I wondered if the BBB would have anything on them as they seemed to be a rather large dealership. Well, they sure did - their rating was a D-. Yes, a D minus. So, yes, sometimes it is a gut feeling!

A dealer I have not met yet in person but have talked to quite a bit on the phone was rated by the BBB as an A+. She will be my next stop the very next time I feel like driving!
Printable Version
* Advertising and soliciting is strictly prohibited on PatternReview.com. If you find a post which is not in agreement with our Terms and Conditions, please click on the Report Post button to report it.
Online Class
All About Buttons and Buttonholes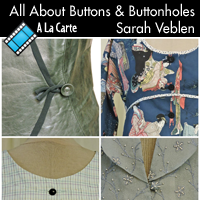 Online Class
Perfectly Fitted Shirt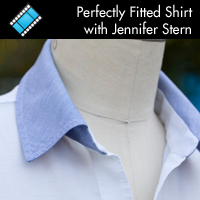 Butterick 5638

by: SewWil
Review
Simplicity 1804

by: grays08
Review
Sew Chic Clara Bow Apron Pattern (ln102)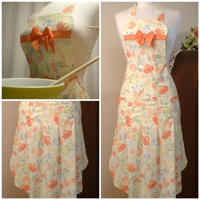 Pattern Details
Sewing Workshop Florence Shirt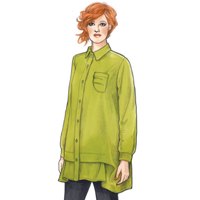 Pattern Details