daydreamer2k

Intermediate
Member since 5/21/07
Posts: 11



Date: 4/7/12 1:18 PM

Hello everyone!

I'm having an issue with the binder attachment for my Coverpro (1000CP) & had no idea where else to turn as Google didn't seem to offer any similar problems & solutions!

I have the official Janome binder attachment (says on it 32-8mm), I only got it a few weeks ago & this is the first time I've used it, I have been trying for the past few days to get it to sew the binding correctly. I've looked & its all threaded through the attachment properly, but everytime I sew (whether I bind it to some other fabric or just sew with only the binding) it comes out with the top part soo much further over than the bottom, sometimes its so far over that it wont even be attached together as its only sewn on the top & missed the bottom! I've adjusted the 2 screws on the top of the attachment to try to "align" it, as the instructions say, but even though it looks perfectly aligned, once i thread the fabric through & try to sew, its totally unaligned! I am at my wits end & pulling my hair out with frustration!
I'm hoping its something silly that I've missed... if anyone could give me any advice on this, it would be very much appriciated!

PS: I hope that made sense? If anythings not clear, I'll try to explain it better, or could upload some photos if need be :)

skae


Advanced
Member since 4/23/07
Posts: 3444





Date: 4/7/12 2:36 PM

heres a video of the seambinder.
video of the binder.

------
Ecclesiastes 11:7,8 Nothing on earth is more beautiful than the morning sun. Even if you live to a ripe old age, you should try to enjoy each day, because darkness will come and will last a long time. (CEV)


Skye


Intermediate
Member since 8/24/02
Posts: 1908





Date: 4/7/12 5:01 PM

Hi - been there and it is very frustrating.
I can only get mine to work when I am using the centre and R needles and then it works. Do you have the whole binder kit ie plate and shorter foot?
any how I took some photos to show another PR member of how mine is set up with a generic A binderCP binder

Once you get it going you will love the professional look.

------
Wellington, NZ

daydreamer2k

Intermediate
Member since 5/21/07
Posts: 11



Date: 4/7/12 5:20 PM

Ahh, that might be it, I'm using a single needle & the left hand one (as it says to in the instructions)! I couldnt help but think it might be that! I will give it a try on the middle one instead & see how I get on!
I only got the binder attachment + plate, it didn't come with another foot, so I'm just using the standard foot, would it help me a lot to get the shorter foot? I brought it mostly for binding & I need it to look super professional, so would definitely get the other foot if people think it helps.
Thanks for the photos & the video too, very helpful! :)

goosegreen


Advanced
New South Wales Australia
Member since 1/9/05
Posts: 2510





Date: 4/7/12 7:28 PM

That's interesting cos the "real deal" Janome binder foot and plate I have came with a foot as well. I thought you *had* to use the shorter foot or the binder wouldn't fit? But, of course, I could be wrong.

------
Alison in suburbia - Sydney Australia
My sewing blog: http://nosilasews.blogspot.com/

Keeper of the flock - Janome MC8000, Janome MC4900QC, Elna Elina 40, Husqvarna Rose, Singer 201K, Elna Contessa, Janome My Excel 18W, Janome 634D & 534D overlockers, Janome Coverpro 1000CPX.

iSewQuiltArt


Advanced
AUSTRALIA
Member since 4/4/08
Posts: 3644



Date: 4/7/12 9:53 PM

goosegreeen, that was what I was told by the store where I bought the binder...
I think what can happen also is that the lips on the binder can be adjusted with the screws so you can precisely position the folds relative to the needle.
Where the "lips " on the binder are adjusted relative to eachother of course determine where the fabric is going to be sewn down since the edge of the binder positions the folded fabric.
Hope that is helfpul, daydreamer.

------
Quilting up a storm
Bernina Girl, in possession of a small herd...

Nancy K


Advanced
New York USA
Member since 12/28/04
Posts: 8445





Date: 4/7/12 10:01 PM

I have this and I seem to remember getting the shorter foot as well. I thought that you needed to use the shorter foot. I'd contact my dealer if I were you.

------
www.nancyksews.blogspot.com

sew2006


Advanced
Ontario CANADA
Member since 6/24/06
Posts: 2154





1 member likes this.



Date: 4/7/12 11:17 PM

Note: The 15mm - 50mm tape binder must be used with the face plate and binder foot included with the 8mm - 32mm tape binder (795838103).

According to the Janome website, part number 795838103 includes the face plate, binder foot and the size of binder you have. ffrom there you can add other binder sizes. The short foot is a must--the plate allows left/right adjustment but the foot needs to be very close to binder. The video below is very short but shows a good shot of the foot with the binder right up against it.

You tube video

------
Janome10001, Babylock ESG3, Brother ULT 2001, White 634D serger, Pfaff 1472, Singer featherweight, Singer 14T957Dc, Bernina FunLock 009DCC coverlock, Brother PQ1500S, Janome CP900.

daydreamer2k

Intermediate
Member since 5/21/07
Posts: 11



Date: 4/8/12 9:40 AM

Hi again,

I've looked at my foot & it looks exactly like the short one from the video, I brought the coverstitch from ebay (the binder was seperate & from janome website) & this was the foot attached, so it looks like I'm missing the normal foot!I am going to call janome though & see why I didn't have a foot included!

I've adjusted the screws to position the binder lips correctly & when i pull the tape out, it looks perfectly level & absolutely spot on, yet when I come to sew it, it seems to push the top part much further over. So it seems to be more an issue with the machine than the binder.

I tried changing the needle to the middle one instead of the left hand side one & it is a little better, it now seems to sew perfect when I pull the tail of the binding as I'm sewing it, but this isnt ideal, as if i pull slightly harder/softer the stitch line becomes very wonky & wiggly, which just wont do for what I'm using it for

The only things I think it can be is a tension issue - I have been fiddling with it for ages though & although I'm new to these machines I've been using normal sewing machines & overlocker/sergers for many years, so maybe I'm just overlooking something very obvious? Either that or it just doesn't like the fabric I'm using?

For reference if this helps, currently settings are :
Needle tensions : 5
Lower/bobbin tension : 6
Stitch length : 4
Differential feed dial : 1.0
Foot pressure : default
Fabric : thin t-shirt jersey

Thanks for all the help so far everyone! :)

EDIT: It also seems that the tape begins sewing at a right angle from the binder, but after a few stitches the machine starts to push the binding & fabric out to the right hand side of the foot, meaning the angle of the binding coming out of the binder ends up more like a 60 degree angle not the 90 degree it should be. Does that make sense? Please tell me I've overlooked something silly, as I'm tearing my hair out!
-- Edited on 4/8/12 10:40 AM --

sew2006


Advanced
Ontario CANADA
Member since 6/24/06
Posts: 2154





Date: 4/8/12 10:50 AM

To practise using your binder try using a cotton fabric and cotton binding. Knits naturally stretch when sewing. Even when cut with a rotaty cutter a strip of knit will shrink after it's cut and measure slightly less.

------
Janome10001, Babylock ESG3, Brother ULT 2001, White 634D serger, Pfaff 1472, Singer featherweight, Singer 14T957Dc, Bernina FunLock 009DCC coverlock, Brother PQ1500S, Janome CP900.
Printable Version
* Advertising and soliciting is strictly prohibited on PatternReview.com. If you find a post which is not in agreement with our Terms and Conditions, please click on the Report Post button to report it.
Online Class
Leather 101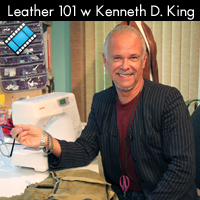 Online Class
Fit the Tee to a T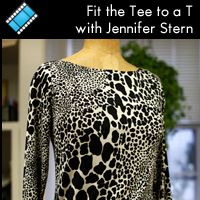 Simplicity 9107

by: Sheila457
Review
Sew Liberated Aida Top Pattern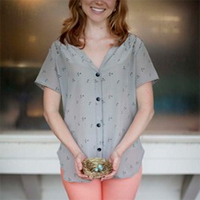 Pattern Details
De-Mystifying Fit - A CD Book

Pattern Details
Simplicity 2648

by: AST
Review