schmammy


TX USA
Member since 12/5/06
Posts: 859

3 members like this.




Date: 4/8/12 12:38 PM

For about a year now, I've been attending monthly meetings of an informal machine embroidery group. All participants are accomplished members of the local quilt guild. I don't quilt but joined the guild for access to machine embroidery folks. Last week, for show and tell, I modeled a blouse I'd made and monogrammed. This was the second handmade, embellished garment I've shared with this group.

As I elaborated on fitting challenges the blouse presented, I expected some kind of commiseration. Nobody said a word! This group has been together for a long time and, as a newcomer and beginning embroiderer, I've hesitated to jump into most discussions. But I looked around and said, "You all are enthusiastic about quilting and home decorating sewing, but I never hear anyone talk about garment sewing for themselves or anyone else. Are you all simply not interested?" Every single woman there remarked that she USED to sew clothing but gave up trying to achieve a decent fit!

While I'm the first to admit fitting is often a discouraging activity, I told them I'm determined to figure it out because I am just plain exhausted from the never-ending problems with RTW (poor quality, high prices, and rarely finding an item that fits). I was truly disappointed that not one of them is interested in this current passion of mine. A local machine dealer offers classes that occasionally include a garment project. I want a sewing/fitting buddy! So, I plan to take as many of these classes as I can, in hope of making a new friend who shares my quest.

Does this sound familiar to anyone else? Just wondering.

------
Indecision may or may not be my problem. -Jimmy Buffet

http://chihuahuaonmylap.blogspot.com/

PattiAnnJ


Advanced
OH USA
Member since 12/3/06
Posts: 7243





Date: 4/8/12 1:37 PM

Yes, Yes , Yes. I never joined a guild due to one "requirement" - food.

Sitting and sewing tends to add on weight without snacking as you go!

Fit is not my issue. However, RTW styles tend to go from mini to great-great grandma without anything in-between and those are issues for me.

I think you are on the right track in taking the lessons at the dealership as you may find someone there who also would like a sewing buddy. Share with the staff that you are looking for someone to sew with outside of class as that someone may have already mentioned this to them.

------
"I don't give them Hell, I just tell the truth about them and they think it's Hell." — Harry Truman

"Improvise, adapt and overcome." - Clint Eastwood/Heartbreak Ridge

JeanK


Advanced
OR
Member since 2/15/04
Posts: 78





Date: 4/8/12 1:54 PM

Is there a chapter of the American Sewing Guild in your area? You'd likely find many fit fanatics there.

AdaH


Intermediate
IA USA
Member since 11/21/09
Posts: 2483



Date: 4/8/12 2:44 PM

I went to the April meeting of my area Am sewing guild. There were over 10 people for show & tell, only 3 had garments.

When I showed my 5 garments then asked if anyone would volenteer for a pattern fitting session, there were three women who raised their hands out of about 30 women.

Very sad. I am thinking of doing a program on pattern fitting at the guild. Maybe that would spark some interest.




------
Ada


quathy


Intermediate
CA USA
Member since 6/3/06
Posts: 792



Date: 4/8/12 5:09 PM

I've noticed the same... There are a dozen people in my monthly embroidery club - two used to sew garments professionally but the rest just kind of stand back in awe and think it's too hard or they would rather just quilt. In my monthly sewing club - around 30 regular attendees, it's very rare that someone makes a garment, with the exception of an occasional child's dress. Many of these people were taught general sewing in home dec, but think that fitting is too challenging and not fun, and I think it's just something they don't want to do at this point.

I'm fascinated by the construction and fitting process of garment sewing, but I get the feeling that this is what most people in my sewing groups want to avoid. Plus it's hard to find fabrics that you want to wear, and in-person classes are few and far between, so I think you have to be determined and motivated.

Nancy K


Advanced
NY USA
Member since 12/28/04
Posts: 8212





Date: 4/8/12 6:03 PM

Join the club. I don't know anyone locally who sews clothing. I know people form PR and blogging whom I've met, but that's when people come into NYC to buy fabric.
I have on several occasions posted here seeking fellow garment sewers and never got much of a response.
I've even taken some classes with Kenneth King in Queens but I am always the one traveling the furthest. I've also been the only one wearing clothing I've made.
Every single sewing machine dealer on LI specializes in quilting and quilting fabric, even the dealer who sponsors Kenneth's classes.

-- Edited on 4/8/12 6:07 PM --

------
www.nancyksews.blogspot.com

hazelnut


Beginner
USA
Member since 1/7/09
Posts: 2310





Date: 4/8/12 6:06 PM

Yes, this sounds very familiar, except for the meetings since I don't embroider or quilt. I'd like a sewing/fitting buddy too! I've asked around (dealers, Joanns, county extension office) but haven't found anyone, who knows of anyone, sewing adult clothing. There are several ASG's scattered throughout the state - the one with a website is all about quilting, or so it seems. I haven't contacted them yet though - they're quite a distance away, so I don't know if I'd attend. It's frustrating. You are not alone.

hazelnut


Beginner
USA
Member since 1/7/09
Posts: 2310





Date: 4/8/12 6:19 PM

NancyK,
I would have never believed you'd have a problem in NYC! I don't feel that bad now. I blame (and somewhat accept) my inability to find other sewers/sewists on my living outside of the cities. I guess it doesn't matter where you live.

Miss Fairchild


Advanced
USA
Member since 8/24/02
Posts: 7936





Date: 4/8/12 7:26 PM

Quote:
Does this sound familiar to anyone else? Just wondering.

< hand shoots up quickly > Me!!! Me!! I too am the "red haired step child" of my quilting guild. Now, mind you, I also teach quilting classes, but when I make something to wear to a guild meeting, no one asks about it, but they do know I make my own clothes; even my underwear.

But all too often I've wished I had someone to commiserate with. That's not to say that the guild doesn't have people who once sewed; there is a college level home-ec-equivalent professor who attends the meetings regularly. I can ask for her advice sometimes, but then she gives me general answers. Her body size is different from mine, her being a size 10, so it's difficult for her to relate to me too.

Edited to add: I think the deal is "marketing, marketing, marketing" For example, how many designer clothing magazines do you find at your grocery store newsstand? I don't find any, but ask about quilting books--too many to number. So I'll just cruise around like I've been doing, because there are no sewing machine dealers within 50 miles and none that offer fitting classes--just embroidery and quilting.
-- Edited on 4/8/12 7:29 PM --

------
"Play the cards you are dealt, but choose who is sitting at the table"..AARP magazine

SEE MY ETSY SHOP HERE: http://www.etsy.com/shop/AuntMaymesAttic
My blog: http://auntmaymesattic.wordpress.com/

katlew03


Advanced
FL USA
Member since 1/4/08
Posts: 3933



Date: 4/8/12 7:59 PM

There seems to be a stigma about those who make their own clothes. My DGD loves the clothes I make her and would wear them instead of those DD buys her. A couple of weeks ago, DD told me not to make her any more skirts or dresses because there was no room in her closet for them. For awhile, every time I saw DGD, she was wearing something I made her. Now I never see that -- could have something to do with the fact that DD is mad at me about something and is "influencing" her choices. I'll make a few things, and it there is no interest, I'll just make up the clothes and give them to DH to sell at the Relay for Life where the proceeds go toward cancer research. I'll still sew, regardless of where the clothes go.

I have had a series of problems lately getting my patterns to fit and can see why some sewers turn to RTW, even when it fits poorly. It just seems like one problem after another. Oh, for the days when I could just cut and sew and it fit perfectly

It does seem that the only fabric available is quilting cotton. I've compared some of the cottons from 30 years ago (yes I still have some) and today's fabrics are such poor quality although some are very pricey. However, some are better, but they are usually the high-end quilting cottons. I end up ordering from Fabric.com and not knowing what I'm receiving. With me, a lot of it is that I just don't feel like taking the time to solve fitting problems when I have so much else to do. I enjoy sewing when I finally sit down in the SR, but it might take me days to get motivated enough to head in that direction. Why take hours to do it when I can run to the nearest department store and find sales at 30-50% off and wear it for one season and then buy more? Also, another factor is that people don't dress up any more. When I was young and working, women wore dresses or skirts and tops with panty hose and heels. Casual wear was slacks and blouses and sweaters. Now the slacks and blouses are dress-up and workplace attire is flip-flops, jeans, shorts, work-out clothes, and baggy, poorly-fitted, too big or too tight clothing that looks like it has not been near an iron. The more casual the clothing, the less buyers want timeless classics that last more than a season. We have become a throw-away society, probably because by the end of the season it is faded and worn out with missing buttons, broken zippers, holes and pulled-out seams. The fabric is not even good for the scrap quilts that our great grandparents made.


------
Sewn in 2012: 176.212 yds.
2013 Goal: 400 yds (again)
Total sewn in 2013 -- 225.848 yds.
Total yards in inventory 1/1/14 -- 1752.5
Goal for 2014 -- 400 yards (for the third time)

Machines: Designer Diamond, #1+, H Class 100Q, and Viking 400 Serger: 936
Printable Version
* Advertising and soliciting is strictly prohibited on PatternReview.com. If you find a post which is not in agreement with our Terms and Conditions, please click on the Report Post button to report it.
Sew a Designer Unlined Jacket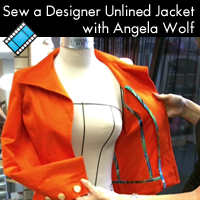 Beginners Guide to Dyeing Fabrics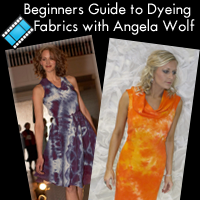 McCall's 5114 OOP

by: FreyaStark
Review
Sew Liberated Mariposa Tee Pattern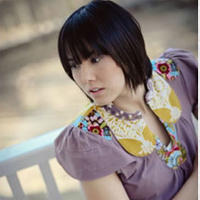 Buy Now
Everyday Baskets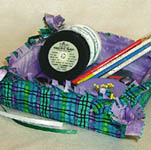 Buy Now
Papercut Patterns Peter & the Wolf

by: squirrelly...
Review