JJane


Canada
Member since 10/30/10
Posts: 3558
Skill: Advanced Beginner



Subject: Sulky Verigated Thread Shreds and Breaks using a Deco Stitch Date: 4/26/12 3:44 PM

I am making a little quilt for my dog and decided that I would use a deco stitch using Sulky variated thread to stitch around my patch work. So, I am sewing through the usual quit sandwich.

I have a Pfaff QE4 and used stitch 65. This stitch is a variation of a blanket stitch. It takes 3 stitches right with the center stitch being the longest, then a few small straight stitches and then 3 stitches left.

I can sew for about 4 inches and then the thread has just shredded and broken. I switched to a fresh Schmetz topstitch needle - no improvement. I tried reducing the upper tension and it was better but it still eventually broke. I did not have the IDT engaged. Thankfully, this is a very small little quit.

So.... is it me, the machine, or the nature of the thread? Is there something else I can try doing?

Anyone else have this experience? I recently got my machine back from Pfaff and all is supposed to be "fixed".

Honestly, I look forward to the day when I can just sit down and sew and not have to constantly troubleshoot! Maybe the Gods are trying to tell me to give up and find a new hobby??

I don't know if this helps... I am using good flannel. Also I just noticed on the Sulky spool it says to use a 90/100 topstitch needle. The Schmetz one says it is 90/14. I had no problems using this thread at all for straight stitching or in my serger.

-- Edited on

4/26/12 3:46 PM

--

-- Edited on

4/26/12 3:47 PM

--

-- Edited on

4/26/12 4:02 PM

--

LindaBee58

ITALY
Member since 7/10/09
Posts: 446



Date: 4/26/12 4:19 PM

Perhaps the thread is too dry and a little brittle. Try leaving it in the freezer for a night and then leave it out a whole day before using it again. Hope this helps.


beauturbo

California USA
Member since 5/2/09
Posts: 5341
Skill: Advanced



In reply to JJane

Date: 4/26/12 6:04 PM

Normal thin Rayon 40 weight, 2 ply embroidery thread, made by Sulky, does not say anyplace on the thread spool, to use a huge 91/100 top stitching kind of needle with it at all, so I don't think that is what you have got, thread wise; at all. Not sure if that is what you ment to get or not though. So maybe a shopping issue at the Sulky thread stand display at a fabric store near you?

If you had more 40 weight 2 ply Rayon varigated embroidery kind of Sulky embroidery thread, what most of that Sulkey thread stand is most times, I think you could stitch almost any kind of decorative stitch with it, built into most machines, (and even at a default setting in the machines for most of those stitches often) and though several layers of at least just tightly woven bed sheet kind of cotton. And probably at default stitch densities, in most machines, without so much thread jamming and shredding most times too.

I think you most likely just picked up some kind of Sulky varigated way more wide and heavy, kind of 30 wieght or even 12 weight thread, by accident maybe, off a Sulky kind of thread display, at a fabric store, that really is much thicker than the other more common everyplace, 2 ply, kind of thin 40 weight embroidery kind.

So now when trying to use it in your sewing machine, and even not on just two layers of thin fabric, but a through a quilt sandwich instead, you have actual structual jamming in your stitch motif sequence going on, and so thread jamming up, rubbing against it's self, and shredding and thread breaking going on. You can only jam in so many needle hits and so much thread in any one real small place. Then something has got to give, and most times it's the thread or the needles breaking.

So if you want to use a built in fancy stitch in some sewing machine with a thicker in diameter thread than they thought you would be wanting to do, then you just got to use anything in the sewing machine, control wise, that might make that happen a bit better.

Sometimes that is at least making your stitch length as long as possible, and your stitch width as wide as possible, to more open up those stitches and get more space between each one. And depending just on how thick a thread is sometimes, sometimes certain kinds of fancy stitch motifs built into a machine, might not even give you, any way at all, to let you do that. As they did have to make all those,built into any machine, with some particular kind of thread weight in mind for that fancy stitch motif each time.

So I think probably nothing "wrong" with your machine, and probably nothing "wrong" with the particular thread, but maybe you are not using both together in the very best of ways.

I can sew almost any kind of decorative stitch even with thicker threads and bigger needles than normal on any machine, as long as I really do some stuff, to make that happen, but you do really have to often just then not use a machines default for the stitch density and how close all those stitches come to each other sometimes. Just because the sewing machine places, think you are going to be using much thinner thread instead for most tight density fancy stitch motifs, when they make some of those stitch sequences and fancy motif stitches.

If you got your particular fancy stitch, that you have your heart set on using, with as long of a stitch length as possible, and with as wide a stitch width as possible and your thread is still shredding and breaking with the thread company's recommended needle size, then that means you can't use that one, just that way, and got to choose a decorative stitch just more carefully, and one that has less thread in it, and more open and the stitches just made further apart from each other. Try that instead maybe.

Also all blanket kind of looking stitches are not even formed the same, when they actually sew out. If you got thick and heavy thread, most times you are just better off using one, that does not have all those multiple needle hits in it, and not have tons of stitches going back and forth over each other multiple times like that. Go look for other blanket looking stitches on your machine, that might have less multiple needle drops all on top of each other in the same places. If you can find one like that, it might work a lot better, for just what you are trying to do.



beauturbo

California USA
Member since 5/2/09
Posts: 5341
Skill: Advanced



In reply to JJane

Date: 4/26/12 6:26 PM

Sulky would probably say, to go buy some of their decorative sewing books, using their decorative thread, that they sell on top of all those Sulky thread stands at the fabric stores. Maybe even just go and do that.

Actually it probably would be a good idea for you to bother to spend the money to do that. If you got no classes or other ways to figure out how to do things, more decorative thread sewing wise. Just because I think their books made like that, are actually very good for that kind of thing. Granted I don't use that particular kind of thread, or only that brand of thread, most times, but it does not really matter at all. The principals for sewing decorative stitches with threads, really are about the same, no matter what brand of thread it happens to be each time. And those books that Sulky makes, just for that purpose, do have very good pictures and lots of good projects to use as examples. They are not "machine specific" at all, but don't really have to be either. So, if you want to be able to sit down and sew decoratively, with not so much trouble shooting at all, then you do sort of have to learn to do things, and the way things work someway or another, and you probably could do a whole lot worse, than buying a bunch of their books actually!

The one thing I do ignore in all those Sulky books though, is the sheer amount of stabilizers they always suggest. But again, they are a stabilizer selling company, so if you end up buying way more stabilizer than you need sometimes for something, then maybe that is to be expected, and also just good business for them!

But I think all their books are real good, have lovely pictures in them, and lots of good project ideas in them. Maybe just go get some of those too, next time you are there getting some thread.

kkkkaty


Utah USA
Member since 12/7/05
Posts: 2843
Skill: Intermediate



In reply to JJane

Date: 4/26/12 7:32 PM

I have one of the sulky books at home, and will look at the chart for the thread and see what it recommends. You didn't mention your bobbin thread, is it possible a finer bobbin thread would help?

I think the other poster may be right, maybe you are using a 30 weight thread.

Suly threads

at their website they mention the 14/90 needle, and suggest using a matching 40 weight (thinner) thread in the bobbin, or bobbin thread, which is thinner still.

Sorry, "beauturbo" was the other poster, and I second the recommendation for the sulky books, they are very good...

-- Edited on

4/26/12 7:35 PM

--

------
Viking Lily 545
Viking Ruby
Bernina Activa 210
Brother 1034d


kkkkaty


Utah USA
Member since 12/7/05
Posts: 2843
Skill: Intermediate



Date: 4/26/12 8:19 PM

ok, looking at my sulky book now. For the 30 wt rayon thread, use quilting or topstitch needle, 90 or 100, and loosen top tension slightly.

for the 12 wt, which seems to be a cotton thread, same specs on needle and tension.

if it is 40 wt rayon, they suggest an embroidery needle, 75 or 90, and also loosen top tension

-- Edited on

4/26/12 8:21 PM

--

------
Viking Lily 545
Viking Ruby
Bernina Activa 210
Brother 1034d


JJane


Canada
Member since 10/30/10
Posts: 3558
Skill: Advanced Beginner



Date: 4/26/12 9:03 PM

Oh this is all so helpful. Am learning a lot here!!

One end of the stool says "Premium Sulky 30 wt blendable long staple cotton". The other end says "100% cotton/cotton mercerized. Use 90/100 Top Stitch needle."

Maybe I am the fool here. I did not change my bobbin thread and what I was using was polyester.

(we need an icon choice for "feels like a fool"). It is also possible that I didn't back off the top tension enough. I am going to try going to a cotton bobbin thread and play with the top tensions and see if this helps.

I have never really paid attention to the weight of the thread before.... who knew right??.... this thread just seemed to be about the same as the bobbin thread - maybe a bit thicker. I just thought it would fill out the stitch more.

Glad that it is likely NOT my machine. Whew!!!

kkkkaty


Utah USA
Member since 12/7/05
Posts: 2843
Skill: Intermediate



Date: 4/26/12 9:18 PM

for the 30 wt cotton, they suggest quilting or topstitch 14/90, and loosen top tension.

------
Viking Lily 545
Viking Ruby
Bernina Activa 210
Brother 1034d


beauturbo

California USA
Member since 5/2/09
Posts: 5341
Skill: Advanced



In reply to JJane

Date: 4/26/12 11:12 PM

"I have never really paid attention to the weight of the thread before.... who knew right??. "

Actually probably not most of us at all, until after we got a fancier machine with a couple hundred of fancy feed dog up stitches in it!!!

And started playing around with them. Or maybe had some kind of hooped embroidery machine, and already got more used to using thinner bobbin fill kind of thread in it even. I think it's only then, that you even start paying attention to stuff like that actually. So nothing foolish at all, just something new that you now know about now instead!!! That's a good thing.

Also I think best not to take the names companies make for some things and stitch motifs too much at face value sometimes. Because I can see how a lot of those stitches that Pfaff calls quilting stitches or has in that "quilting drouping of them, kind of grouping, actually they did not mean for you try to try quilt though anything with them either. Instead they ment more that when sewed out on single layers of fabric, and the stitches all repeating themselves over each other many times in a row like that, and when using the more normal thin 40 weight embroidery thread, and probably more slippery rayon, that instead it would more "resemble and look like" the old fashioned hand needle embroidery stitches that ladies used to put on the top of their hand pieced crazy quilt blocks and they would look like that, just because the needle drops and thread is doubling over it's self on purpose a lot there, would give that effect.

But if you actually do that on just those ones, with a thicker thread and thicker needle, they could get pretty hard to even sew out, I think. Maybe some stitches that only have more single layered needle drops in them, like the blanket stitch #88 possibly, might stitch out better the way you are trying to do it instead, and even just with what you have got. I don't have your exact machine, but have a much, much older Pfaff, that does have quite a few of the same kinds of stitches in it.

diane s


Oregon USA
Member since 8/24/02
Posts: 5173
Skill: Intermediate



Date: 4/26/12 11:12 PM

I was using the same thread in my embroidery machine, stitching out redwork designs. I had to slow the machine way down to keep it from breaking.

------
My grandmother taught me to sew when I was 10, and I've been sewing ever since.
Printable Version
* Advertising and soliciting is strictly prohibited on PatternReview.com. If you find a post which is not in agreement with our Terms and Conditions, please click on the Report Post button to report it.
Online Class
Pattern Work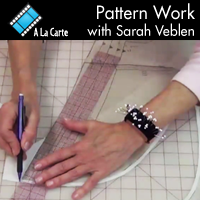 Online Class
Blueprints to Blue Jeans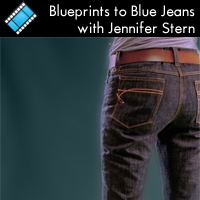 Vogue Patterns 8593

by: SewWil
Review
StyleArc Sabrina

by: clothingen...
Review
Petite Plus 604 Pattern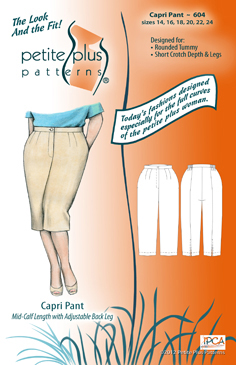 Pattern Details
You Sew Girl Fan Bag Pattern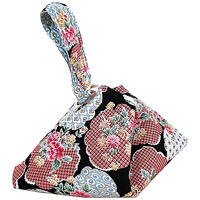 Pattern Details