Antiquated Lace

USA
Member since 11/18/11
Posts: 8
Skill: Beginner



Date: 5/1/12 7:47 PM

Hi! I've never really sewn anything on my own before, but my sister and I took some friends to Scarborough Fair the other day and now I've been conscripted into helping make some garb for two girls (and myself), since I have a machine and no day job.

Two of us will be buying actual corsets, but the other doesn't want to spend so much at once. So, my current list is:
Two chemises,
Three skirts, (plus extra for the
one bodice (hopefully with boning, I am so scared of it!)
And HOPEFULLY I want to make some simple shoes, just to say I can!!

So, if anyone has any advice on what patterns to use (I have some bookmarked from Simplicity) or...
Very importantly, What Fabric should I use for the hoooot hot Texas summer heat? I am a complete newb at this, this is the mooost important question!!
And because I am an idiot, if you have any cutting advice about the fabric, I totally need that! I just recently learned that there's such thing as a bias, and am still trying to understand it.
Any advice on boning? I am confident that it will be totally difficult and am totally nervous.

Please tell me anything you think I need to know, remembering that I have no prior knowledge! I thank you if you read this through.



------
Bear with me!

MagnoliaHoney

Kansas USA
Member since 8/16/10
Posts: 245
Skill: Beginner

1 member likes this.




Date: 5/1/12 8:19 PM

I am doing the same. I hope your friends don't think you are super woman! lol

Anyway, I am scouring youtube, cause I haven't been caring for the ren patterns now out. My wedding dress was a ren costume by butterick I love it! But, butterick no longer sells it, and so far the only ones even close in other brands have been discontinued as well!

I am not sure how comfortable you would be with out using a paper pattern, but kind of winging it instead that's my plan.

I would suggest starting with muslin. Find the cheapest lightest weight/least thread count you can find. To kind of fiddle with the chamise, till you perfect it. Unless you are waaaaaaaaaaay different sizes then your friends (like say 50 or more lbs difference) you could probably just basically use the same trial version to figure out every ones sizing on it. As that part of the costume will be pretty forgiving in size. I found a blog that looks good for it, there's serveral blogs with the same basic pattern, you may want to google it-
http://www.festiveattyre.com/research/chemise.html

http://www.modaruniversity.org/chemise1.htm

http://foodandlifewithcamille.wordpress.com/2011/12/13/sca-chemise-tutrial/

http://dressdiary.blogspot.com/2011/12/how-to-make-simple-chemise.html

Those four seem to be the same basic pattern, but different diagrams, and different ways of explaining. Reading and looking at all four gave me the best explanation of my plan of attack for it. Just one of the three left a lot of questions, but like I said combining the info on all four sites gave me the whole picture better. Clearing up most my questions on the pattern.

For the hot heat after you perfect the pattern using muslin (which could be worn probably fine in the end too) you would probably want to spring for more expensive fabric in linen. Wash a bunch of times to get rid of the wrinkling.

As for the boning I used to be scared too, but this youtube video really seemed to ease my mind. I plan on going to goodwill (since this kind of fabric is expensive) and looking at curtains to get the fabric for this part-
http://www.youtube.com/watch?v=wJC27qmh1pA

There's several other youtube videos out there too, do some searches for them and you will find more really good ones as well.

This is a good one for ideas on making a head wreath-http://www.youtube.com/watch?feature=endscreen&NR=1&v=dDgdffQSXNs

Which I plan on making. I also want to make jester things that they had at the ren fest when I went as a kid-I never see home made stuff any more there, all a bunch of commercial junk now. When they started here in Kansas they were held by the local christian college and would consist of a lot of home made things by the students, I miss that! But, it was also more expensive then the cheap junk they sell now. Oh well.... Now I see wands with plastic stars covered in glitter, when I was growing up it was wood dowels with rabbit, teddy bear, etc heads (cloth and stuffed, hand embroidered faces, with ribbons-not curling ribbon!) and really really cute! I'm going to try to make some of them soon too for my kids to carry!

------
Visit my blog http://www.heathersprairie.blogspot.com

Antiquated Lace

USA
Member since 11/18/11
Posts: 8
Skill: Beginner





In reply to MagnoliaHoney <<



Date: 5/1/12 8:46 PM

Thanks so so much for the many tutorials! Reading every single one now.
About the Butterick thing, if you were still looking for the pattern; have you checked Etsy? There's a thriving community of people selling their old patterns, depending on the popularity you might find yours for eight dollars, uncut. Just mentioning, since you helped me so much!

Checking the Goodwill for brocade-type curtains... that never occurred to me. Brilliant! Adding that to the list of things to look in to. As I mentioned, currently without a job (the job market is not kind to 19 year old college students) so any cost-cutting measures will be amazing, especially since two of these will be mostly out of my own pocket.

About linen - is there any sort of, uhm, type I should be looking at? You mentioned thread count with the muslin, does that factor in to the linen also? I will be looking at the cheapest fabric, I just want to make sure I won't accidentally get conned into some awful fabric for the most important parts.

------
Bear with me!

MagnoliaHoney

Kansas USA
Member since 8/16/10
Posts: 245
Skill: Beginner



Date: 5/1/12 8:57 PM

I'm not sure about what kind of linen either, I know linen is more expensive though.

Muslin, for just practicing there is really no way to go wrong on it. The thinner will be more fiddly then thicker (harder to work with probably, and will be a learning curve) BUT, I was thinking would be better if you ended up having to wear it in the heat as it would be cooler.

I would read up on the blogs about linen and picking it out. Cause I don't know what I will be doing with it either. I know it is expensive though compared to muslin, I'm still in the figuring it out with muslin stage though and haven't gotten to the linen stage. However, I will say that hancock's and joann's often has 50 percent off coupons, I would use one for the linen for sure!

Yeah I think I could probably repurchase my wedding dress pattern, but I know it would be expensive to do again, so probably won't. It cost me about 200 in materials to do for wedding...the brocade was the real budget pig on it! hahaha It was a popular one I think cause it was the one that Drew Barrymore wore in Ever After. I really have no idea why they would discontinue it...with exception that maybe many people couldn't afford that much on the brocade, but there was other versions in the pattern! And it made a awesome wedding dress!

------
Visit my blog http://www.heathersprairie.blogspot.com

arianamaniacs


Austria
Member since 6/11/04
Posts: 1607
Skill: Advanced
Body Type:






Date: 5/2/12 2:43 AM

You need to look for handkerchief weight (very light) linen.

------
Please excuse any typos, ipad keyboards are hard for me.

Sewshable1


Georgia USA
Member since 8/24/02
Posts: 489
Skill: Intermediate

1 member likes this.




Date: 5/2/12 4:21 AM

.Elizabethan Costuming for the years 1550-1580
Could help if you are interested in Faire garb as opposed to historically accurate costuming- it's accurate enough to be acceptable fair garb and
what you will see most wearing. Please read the reviews---that said
my daughters enjoyed their garb that I constructed in the 80's and 90's with the help of this book, and had lots of fun and compliments
Note that the used copies start at only 9.98

edited to add: NAYY
-- Edited on 5/2/12 4:22 AM --

------
You can judge the true character of a man by the way he treats the people
who can do nothing for him


mmcp

Member since 5/31/09
Posts: 427
Skill: Advanced Beginner



Date: 5/2/12 6:09 PM

If you have really done no sewing at all, you may want to think about taking a basic class to get yourself started. Sewing isn't rocket science, but there are a lot of pitfalls (she says, having fallen into all of them), so it can be helpful to actually have someone there showing you some of the basics before you dive in at the deep end.
-- Edited on 5/2/12 6:10 PM --

CM_Sews

California USA
Member since 9/18/04
Posts: 1927
Skill: Intermediate





In reply to Sewshable1 <<



Date: 5/2/12 6:51 PM

Quote: Sewshable1

.

Elizabethan Costuming for the years 1550-1580

Could help if you are interested in Faire garb as opposed to historically accurate costuming- it's accurate enough to be acceptable fair garb and what you will see most wearing. Please read the reviews---that said my daughters enjoyed their garb that I constructed in the 80's and 90's with the help of this book, and had lots of fun and compliments

Note that the used copies start at only 9.98

edited to add: NAYY

-- Edited on

5/2/12 4:22 AM

--


You beat me to it! I was also going to suggest this book. I would agree with your assessment - very useful if you are making Ren Faire garb; if you are interested in historically accurate reproduction clothing, there are other references available (as pointed out in some of the Amazon reviews). I bought this book in the late 80's and made multiple costumes using this book as a guide, for myself, my daughter and a few other people. Everyone was pleased with their costumes.

To put this book in perspective: When this book was first published, there was no internet as we know it today (so no handy-dandy websites with wonderful info and instructions), and McCalls/Butterick/Simplicity did not publish Ren Faire costume patterns (and did not do so for YEARS after I bought this book). I still find it a good source of inspiration and ideas when I've used a published Ren Faire pattern. There are line drawings and printed instructions, no photos. This was fairly standard for sewing books of this era. (Sandra Betzina's books from the 80s are also line drawings and text.) None the less, it is packed with ideas and instructions. The two authors were making, maintaining, and altering costumes for several hundred Ren Faire performers, and decided to share what they had learned (up to that point). I find their approach very practical.

I bought my copy RIGHT AT the Northern California Ren Faire. I don't know how I would have discovered this book otherwise (ad in a sewing magazine? Remember, no internet as we know it today back in the late 80s.). I was already inspired to sew my own costume but had no idea where to start; this book told me what I needed to know.

CMC
Edited to also add: NAYY
-- Edited on 5/2/12 6:53 PM --
-- Edited on 5/2/12 7:38 PM --
Stargirl7


Member since 6/28/06
Posts: 38
Skill: Beginner





In reply to Antiquated Lace <<

1 member likes this.



Date: 5/3/12 0:32 AM

Quote: Antiquated Lace
Hi! I've never really sewn anything on my own before, but my sister and I took some friends to Scarborough Fair the other day and now I've been conscripted into helping make some garb for two girls (and myself), since I have a machine and no day job.



Two of us will be buying actual corsets, but the other doesn't want to spend so much at once. So, my current list is:

Two chemises,

Three skirts, (plus extra for the

one bodice (hopefully with boning, I am so scared of it!)

And HOPEFULLY I want to make some simple shoes, just to say I can!!



So, if anyone has any advice on what patterns to use (I have some bookmarked from Simplicity) or...

Very importantly, What Fabric should I use for the hoooot hot Texas summer heat? I am a complete newb at this, this is the mooost important question!!

And because I am an idiot, if you have any cutting advice about the fabric, I totally need that! I just recently learned that there's such thing as a bias, and am still trying to understand it.

Any advice on boning? I am confident that it will be totally difficult and am totally nervous.



Please tell me anything you think I need to know, remembering that I have no prior knowledge! I thank you if you read this through.






As far as difficulty, I'd start with the skirts, as they really only need to fit at the waist and be roughly the right length. Sewing is easy, it's fitting that is the hard part. Then I'd try a chemise, then the shoes. Bodice dead last, as fitting will be key.

I would also look long and hard at your Goodwill for garments that can be altered to do the trick. You may find formal dresses that have skirts that can be upcycled into a separate skirt, men's oversized linen shirts that can be altered into a chemise or an apron or a bag of some sort, a leather coat to upcycle into your shoes, home dec fabrics to be made into a vest or hat. Leather bags, or other accessories made from natural materials, can be stripped of any modern trim and added to a vintage look. Also look for belts, buckles, buttons, straps, and other notions that can be re-used. Often these are significantly cheaper 2nd hand than at a craft or fabric store.

Sometimes of course upcycling can be less work, but sometimes it's more work and it would be easier to start with new yardage.

I like to work with used materials, as 1) they generally have a patina of being used that a new garment doesn't have, and 2) many people back in the day would have worn garments that had been refashioned from something else.
novicesewist


California USA
Member since 2/11/08
Posts: 103
Skill: Beginner



Date: 5/3/12 12:32 PM

Hi,
I used resources from Dawn's costume patterns to make a pirate type chemise (similar if not identical to what you are after). She has a lot of good info for beginners.
Dawn's pages

And I found her site from another Eliibethan costuming page ; Links to costume patterns and costume construction are near the bottom, scroll down.

I ran across the site the other day after reading this great review by Cation Designs Review She did a great job.
Good luck
judy
Printable Version
* Advertising and soliciting is strictly prohibited on PatternReview.com. If you find a post which is not in agreement with our Terms and Conditions, please click on the Report Post button to report it.
Online Class
Fun with Fitting - BODICE w Darts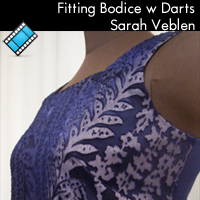 Online Class
Fit the Tee to a T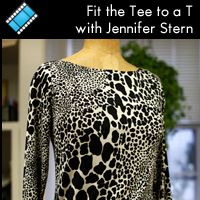 Burda 9511

by: A Beginner...
Review
SewBaby Zippy Bunting Pattern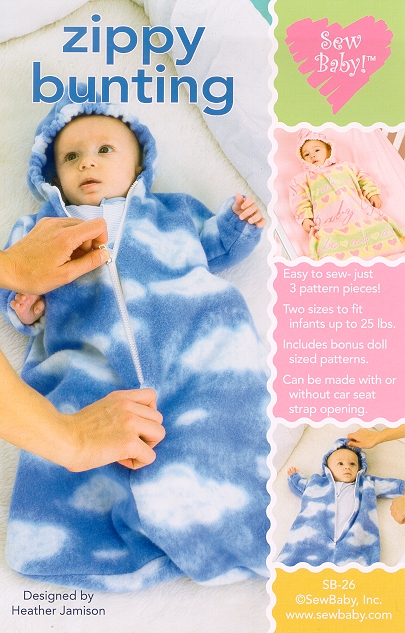 Pattern Details
You Sew Girl Adult Hats Pattern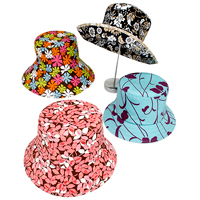 Pattern Details
Vogue Patterns V8598

by: WinterQuee...
Review