sewbluetiful


Missouri USA
Member since 2/8/07
Posts: 401
Skill: Intermediate



Date: 5/7/12 10:16 PM

I was sewing a "rag" skirt... a skirt I could wear for cleaning, painting,, ect..

I had to put elastic in the waist,, after it was worn,, I washed it,, took it out of the washer and noticed the elastic was hanging, (I had one end pinned to the waist), I know our washing machine washes clothes hard,, but pulling the thread out of the material,??? really???

I am getting ready to put the casing back in,, and looked at the bobbin thread I used for sewing it,, I thought it looked odd,, it is water soluble thread....... the skirt is khaki colored so I was looking for a thread "about" the same color,,, well WST is kinda tan-ish in color,,

Well I am fixing to put the casing in AGAIN, this time I am making sure it is real thread.....

Boy do I fell stupid,, and I don't think I dare tell Hubby about it ( I showed him the skirt after i washed it... don't think I will live this one down,,,, lol..

all I could think of, was the washing m

------
Mickie

http://sew-something.blogspot.com/

AdaH


Iowa USA
Member since 11/21/09
Posts: 2508
Skill: Intermediate



In reply to sewbluetiful

Date: 5/8/12 0:06 AM

I have had so many of these types of things happen over the years I do not even remember them all.

One that has stayed in my memory was when I cut out a blouse and used the sleeve I had just cut out to cut out the collar. Of course the store didn't have any more of my fabric.

------
Ada


allycovey


Arkansas USA
Member since 11/16/07
Posts: 1784
Skill: Intermediate



Date: 5/8/12 10:49 AM

I made a really dumb move just this morning!!! I always listen to pre recorded "Sewing with Nancy" or "Martha's Sewing Room" and sew a little after DH leaves for work and before I go to work. This morning I guess I was paying more attention to Martha than to my project. I am making DH another pair of Cargo shorts this time out of linen, I put the back yokes on. One side just perfect, the other I put the wider end to the outside instead of to the center.

I even serged it and double top stitched it. I didn't notice until I went to sew front to back at the side seams, It did not match up quite right. I think I was jumping ahead to my next projec imagining all the heirloom techinques I was going to try on a camisole for myself.

Martha had a really interesting show today.

Lena Merrin


New South Wales Australia
Member since 2/5/09
Posts: 647
Skill: Expert/Couture
Body Type:




Date: 5/8/12 6:45 PM

Oh, oh I got one, very fresh! :))I was cutting out my stretch jeans only a week ago and finished all big pieces, then started cutting out pockets and fly bits. So while I was cutting out my pockets I happened to look at what I was cutting it out of and GASP! it was my trouser front!!! LOL

------
Custom clothier and pattern designer. www.iconicpatterns.com

tourist


British Columbia CANADA
Member since 7/23/07
Posts: 6793
Skill: Intermediate



Date: 5/9/12 9:54 AM

No surprise that the threads about mistakes are so popular! I found them very encouraging when I first found PR. Sewing without a close sewing community to talk to, I assumed I was the only one who made such awful blunders and if I was a better sewer, they would not happen. Guess again!

I haven't (cross fingers) made any huge, project-ending mistakes lately, but I did have to remove the horsehair braid and re-trim all the underskirts for my current ballgown and then redid the rolled hem without checking the length of the main skirt. They were still about a 1/2" too long! Then I cheated and shortened them by taking the under dress up at the waist and made the horizontal tuck too low, so it shows a tiny bump instead of a nice, smooth line. Now the question is whether I take it out and do it higher, where it will be hidden, or just ignore it because it won't be seen when the gown is in action.

------
http://bgballroom.wordpress.com to follow the progress on my next ballgown.

KensingtonCrab

South Carolina USA
Member since 2/13/09
Posts: 990
Skill: Advanced Beginner



Date: 5/9/12 2:32 PM

ugh This morning I went to put in a zipper for the 3rd time. After sewing a nice fly front stitch, I thought I had sewn the zipper to the wrong placket so I sat with the seam ripper and took the stitching out, only to find out I did it correctly.... I am so grateful you can't see the stitch lines from the previous 2 attempts.

------
Carpe diem!

jadamo00


New York USA
Member since 3/13/06
Posts: 1264
Skill: Advanced

3 members like this.




Date: 5/9/12 3:37 PM

Right sides together!

RIGHT SIDES TOGETHER!

fabrictherapy

Georgia USA
Member since 12/22/10
Posts: 341
Skill: Advanced



Date: 5/9/12 3:51 PM

Sewed my shirt tail to my quilt. Sewed the first communion veil to my sleeve-see a theme here at 1am?

Got poly and cotton threads mixed up and got angry at the machine for the thread nesties/screwed up tension until I checked the thread and then kicked myself for wasting 2 hrs with the seam ripper....

Fused the applique to the wrong side of the quilt top, followed by spray basting the wrong side of the backing on the same quilt

The number 1 stupid thing I have done.... When I got my horizon, there are 3 levels on the pressure foot lever.... When it is in the high up position, the needle will not go down.... Took it in for service and got laughed at....





Member since 12/31/69



Date: 5/9/12 8:14 PM

Bought 10,000 buttons in a month.

How? Left alone with a Paypal account AND free time. Why? I like buttons.

But, I need to buy a few things that I kinda need, you know, like BP needles in the right size, thread in the right color and scissor sharpening.

I dropped my electric on my foot today. Not using it, just moving it from my cedar chest. The stupid part was I swore I was at the floor when I let it go. Nope. About 3 feet up. Or when I opened my treadle drawer and the pull popped out in my hand...and the 15 minutes trying to figure out what was stuck that it wouldn't open. (Hey, it locks! Hey I have a key! Hey I keep it locked! D'oh!)

And skirt guards do not guard your skirt from being ate by the wheel of a treadle. Just sayin'.

mssewcrazy


Mississippi USA
Member since 3/4/03
Posts: 2621
Skill: Advanced



In reply to

Date: 5/9/12 8:32 PM

10000 buttons, haven't shopped for those in awhile. Every now and then I do retail therapy so I'll add those to the list next time I need a little buzz. Lol!
Actually I am working on a house dress,night gown mumu thing and sewed the binding on the wrong side to turn to the right side in the armhole area and did the reverse of this on the other armhole. Can't have that so must frog stitch. As you sew ,so shall you rip on occasion.
Printable Version
* Advertising and soliciting is strictly prohibited on PatternReview.com. If you find a post which is not in agreement with our Terms and Conditions, please click on the Report Post button to report it.
Online Class
Put it on the Bias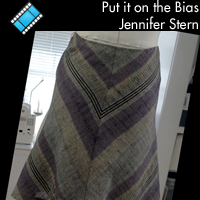 Online Class
Beginners Guide to Sewing Jackets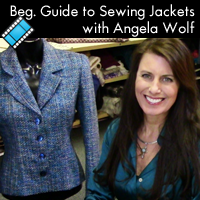 Simplicity 2064

by: ehashley
Review
Sewing Workshop Stella and Luna Tops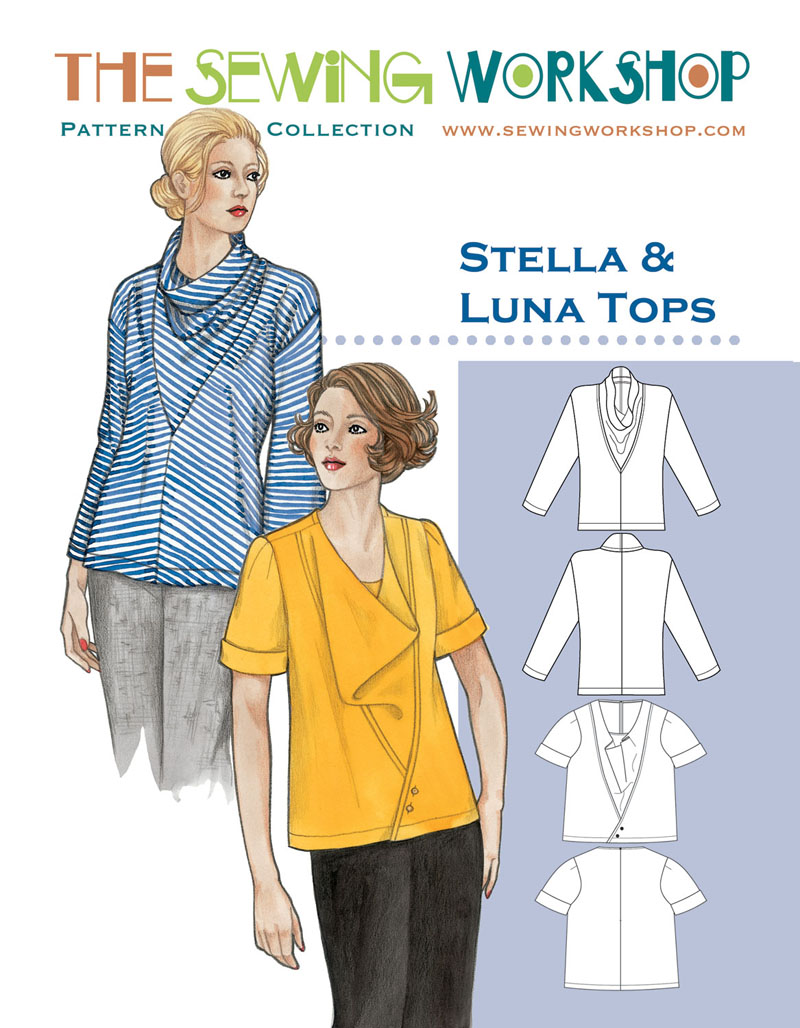 Pattern Details
Islander Sewing Systems Women's Shirt Maker's Express (Size VS-XL)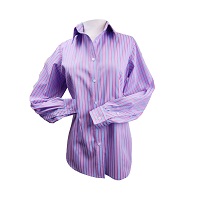 Pattern Details
Vogue Patterns 8661

by: LM2HYD
Review