shajarataddurr

Member since 4/26/11
Posts: 119



Date: 5/20/12 2:40 AM

Welcome to the board for the One Pattern, Many Looks contest.

One Pattern, Many Looks
June 1 � June 30, 2012

The goal of this contest is to take one view of a pattern, and create multiple garments with distinct looks from that view, without needing pattern drafting skills. Remember the focus of this contest is to see how to make the same basic article of clothing with different colors and fabrics, and not to make two different types of garments.

Contest-Specific Rules:
- Select one view (if multiple included) of a pattern. A magazine pattern can also be used, again only one view. For example, if the pattern includes a View A, View B, and View C, the entrant can only select one of those for an entry. For this contest, self-drafted patterns are not allowed. Wearable garments only are eligible for this contest; no home dec or accessories.
- Sew that view up multiple times (minimum twice), with the goal of a different look for each garment made.
- Each entry (all garments created from the single pattern view) must be in one review. Members can submit multiple entries. However, rather than multiple entries, more variety of one pattern is encouraged.
- The changes to the pattern must be visible from the public side of the garment. Examples are changing the fabric, neckline, length, or adding piping and trim.
- Any fitting changes can, of course, be done but should be basically the same for all versions made for the contest. Differences between entries should not involve changes that require extensive drafting. The changes should be 'cosmetic', meaning changing the look but not the overall structure of the garment. The object is to spark creativity and create variety within one general style.

[Note: This contest is identical to the contest in 2011 and the 2011 contest manager summarized participants questions and the answers on the first page of the contest discussion message board. Participants may want to check this message board before asking a question of the contest manager. 2011 Contest]



Quote:
For the record, can we lengthen a short top to tunic length? Does adding a shirred bottom or waistline to the top violate the rules? thank you



1. Only if you do it for all of the versions you create.
2. Yes. You must not create a structural change to the initial pattern.

General Rules for all Contests:
1. All reviews must be entered for submission by 11:59 PM Eastern Time on the last day of the contest.
2. Patterns MAY be muslined prior to the start of this contest, however, fabric for contest garment may NOT be cut prior to the start of the contest. Fabric may be pretreated before the start of the contest.
3. Items intended for sale, or for which you were or will be paid to make, do not qualify for any contest, but items made for charity are welcome.
4. Unless otherwise stated in the rules, all reviews written for a contest entry must include a picture of the entry, preferably on a live model.
5. Interpretation of rules is subject to the discretion of the contest manager and the contest committee.

Contest Eligibility:
1. Any member of Pattern Review, either paying (FoPR) or non-paying, who's been a registered member on the site for 90 days prior to the start of a contest is eligible to enter.
2. Any member of Pattern Review, either paying (FoPR) or non-paying, who's been a registered member on the site for 90 days prior to the end of a contest is eligible to vote in a contest.
3. Any member who's won first place in a contest on Pattern Review that ended in the previous four-month period is ineligible to win another contest (during that four-month period). For this contest, first-place winners from the following contests are NOT eligible to win:

Natural Fabrics End date 5/30/12
One Yard Wonders End Date 5/15/12
Best Patterns End Date 5/15/12
RTW Contest End date 4/30/12
Vintage Contest End date 4/16/12
Swimwear Contest End date 3/31/12

The first- and second-place winners will be decided by member vote.
Prizes: First and Second Prize winners will receive a complimentary swatch service (a $75 value) from Vogue Fabrics Store.


Guidelines for Voting on Contests:
Because of the high quality of the garments we're seeing entered in PR Contests, we're setting forth some guidelines that may help you choose when voting. Consider how well the entry fulfills each of the following criteria in order to narrow down your votes:
1. Does the garment clearly reflect the pattern�s line drawing?
2. How well does the garment fit the criteria stated in the contest rules? How well does it fit the spirit of the rules?
3. Are the construction methods, including but not limited to seam finishes, lining techniques, etc, well suited to the design? To the fabric?
4. Is the fabric choice well suited to the design? Are the lining and interfacing choices appropriate?
5. Is the review complete and well written?
6. Taking into account the stated ability level of the entrant, how well does the garment fit?
7. Creative points. You may choose to give extra credit here for an entry that reflects additional creativity (embellishment, fabric choice, etc.) while staying within the nature of the original pattern.
8. Complexity of the project. Relate this to the skill level of the participant. If a participant is a beginner then a princess seam may get the same complexity level as an underarm gusset gets for an advanced sewer. This is purely subjective, but a complex garment might garner more points than a simple one if a tie-breaker is need
-- Edited on 5/20/12 1:24 PM --
-- Edited on 5/20/12 11:07 PM --
-- Edited on 5/22/12 8:46 AM --
heathergwo

Advanced Beginner
California USA
Member since 11/14/11
Posts: 958



Date: 5/20/12 12:32 PM

What are the dates for this contest? Will we need to make multiple garments?

------
Brother Innovis 1250D
Babylock Enlighten
Singer Curvy 8763
Brother 1034D
Janome 385.19606
Brother 2340CV

shajarataddurr

Member since 4/26/11
Posts: 119





In reply to heathergwo <<



Date: 5/20/12 1:25 PM

Hi! June 1-30 are the dates, and you will need to make at least two garments. Thanks!

dawn so cal


Intermediate
Illinois USA
Member since 1/6/11
Posts: 354



Date: 5/20/12 3:29 PM

What is a "complimentary swatch service"?

------
www.dawnberries.blogspot.com
2012: 78.5 yards sewn from stash
20 tees, 1 sweater, 1 jeans upcycled
103 items sewn
2013 unknown (not much)
2014
March 10 yds




shajarataddurr

Member since 4/26/11
Posts: 119





In reply to dawn so cal <<

1 member likes this.



Date: 5/20/12 5:33 PM

I went to the website and could not figure which of their swatch services it was, because none had a price of $75. I'll forward this question to Deepika and get back to you with the answer, God willing.

sewcool21

Beginner
Illinois USA
Member since 12/1/07
Posts: 147

2 members like this.




Date: 5/20/12 5:33 PM

I got this info from this site

Lady Bathory comments: Vogue fabrics has a complimentary swatch service by mail. You can talk to a customer service rep, explain your project and the kind of fabric you're looking for (i.e., "I'm looking for colors of heavyweight cotton velvet suitable for a frock coat" or "I'd like samples of black brocades and jacquards in natural fibers like linen and rayon") and they will send you swatches of what they have available. You can then mail-order from the swatchcard and your order will go out usually on the day you call it in.

------
sewcool21@blogspot.com

Montarville


Advanced Beginner
Ontario CANADA
Member since 2/22/11
Posts: 128





In reply to shajarataddurr <<



Date: 5/20/12 5:51 PM

The link to the 2011 contest is not working. Here it is again: 2011 contest.

I am looking forward to this contest! I hope I will have time to participate. I am moving at the end of May, I just hope I will have my sewing gear unpacked in time for the contest.

shajarataddurr

Member since 4/26/11
Posts: 119





In reply to Montarville <<



Date: 5/20/12 11:09 PM

Thank you! I altered the initial post to include your correction.

goosegreen


Advanced
New South Wales Australia
Member since 1/9/05
Posts: 2327



Date: 5/22/12 2:38 AM

Another prize not really suited to non US PRers.


------
Alison in suburbia - Sydney Australia
My sewing blog: http://nosilasews.blogspot.com/

Keeper of the flock - Janome MC8000, Janome MC4900QC, Elna Elina 40, Husqvarna Rose, Singer 201K, Elna Contessa, Janome My Excel 18W, Janome 634D & 534D overlockers, Janome Coverpro 1000CPX.

jannw


Intermediate
Washington USA
Member since 9/3/06
Posts: 8552



Date: 5/22/12 8:04 AM

I'm finding the questions and answers to be very confusing. In changing the length of an item, there seem to be two opposite answers.
For the record, can we lengthen a short top to tunic length? Does adding a shirred bottom or waistline to the top violate the rules?
thank you

------
2009-113.25 yds
2010-115.5
2011-80.25+30+donated
2012 86.3 yds..
2013 21.0
Everyone who sews seriously has a stockpile of fabrics, because it is natural to purchase more than can be sewn in any one season" Singer, Timesaving Sewing, 1987


Printable Version
* Advertising and soliciting is strictly prohibited on PatternReview.com. If you find a post which is not in agreement with our Terms and Conditions, please click on the Report Post button to report it.
The Contemporary Couture Jacket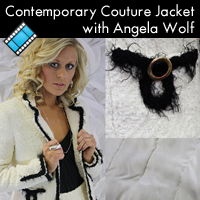 Create a Jacket Muslin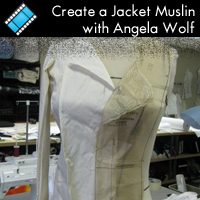 BurdaStyle Magazine 02-2011-103

by: tiadia
Review
New Look 6010

by: carrie1858...
Review
Petite Plus 303 Pattern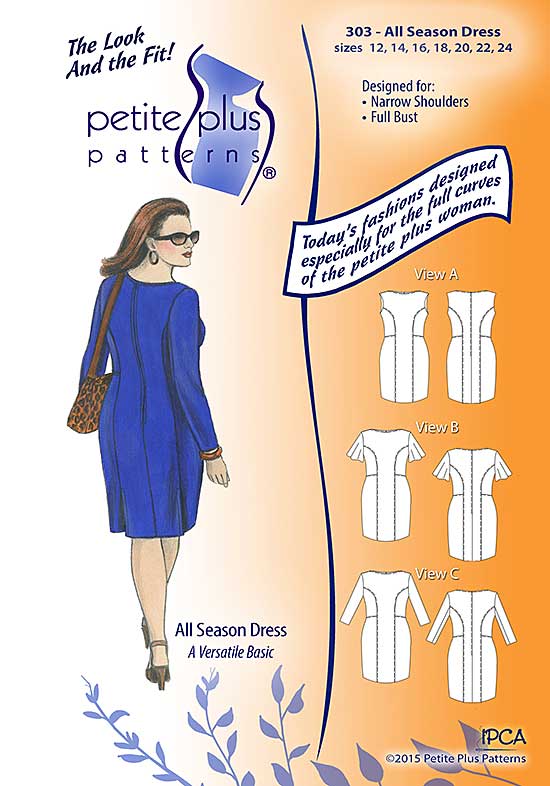 Buy Now
Christine Jonson Swing Shirt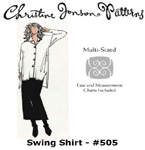 Buy Now