heathergwo

Advanced Beginner
California USA
Member since 11/14/11
Posts: 958



Date: 5/23/12 0:31 AM

I'm currently working on a pattern for my mom (McCall's 6035) which is a standard, button up, collared shirt. For the collar, you sew it down on the back side and then flip it over and slipstitch the entire front side over the seam.
Since I'm making 2 of these, I am now about 3/4 of the way through HAND slipstitching the entire collar length on the first shirt and I'm wondering... is there an easier/better way to do this?

I can't think of what it would be, but I figured it can't hurt to ask those who are more experienced. Any help is appreciated!

------
Brother Innovis 1250D
Babylock Enlighten
Singer Curvy 8763
Brother 1034D
Janome 385.19606
Brother 2340CV

NhiHuynh


Intermediate
California USA
Member since 1/4/11
Posts: 816



Date: 5/23/12 0:53 AM

I would just topstitch across pretty close to the edge instead. Not much of that seam is very visible.

------
I finally have a blog. www.detectivehoundstooth.com :)

a7yrstitch


Intermediate
Texas USA
Member since 4/1/08
Posts: 6267





1 member likes this.



Date: 5/23/12 1:31 AM

Good luck understanding this.

The easy way....

Slipstitch at the ends close to either side of the collar opening. You know, where it will show.

For the rest of the collar, press the seam allowance under, but press it under with a slightly narrower seam allowance. This will have the inside edge folded ever so slightly over the actual seam. Since you're still learning, pin it and then flip to the right side. Now, pin from the right side (the outside of the garment), take out the pins from the inside of the garment that you pinned first. Stitch in the ditch for that portion of the collar.
--------------------------------------------------------------------------------
Try as I might, I'm having a hard time writing a description of my favorite way to apply a collar. Basically, I build the collar from the bottom. I'll check back tomorrow to see if you like the easy solution above.
-- Edited on 5/23/12 1:32 AM --

------
I have no idea what Apple thought I was saying so be a Peach and credit anything bizarre to auto correct.

lisalu


Advanced Beginner
Georgia USA
Member since 10/5/08
Posts: 2313



Date: 5/23/12 7:59 AM

You can stitch in the ditch from the right side - stitch right into the seam and make sure you are catching the facing on the other side. (I usually hand baste it in place to make sure it doesn't shift.)

------
Jim (Singer 301), Margaret (Singer 201-2), Betty (Singer 15-91), Bud (Singer 503), Kathy (Singer 221), Liz (Singer 221 Centennial Edition)
http://runningstitches-mkb.blogspot.com/

gramma b


USA
Member since 7/25/08
Posts: 3129



Date: 5/23/12 1:54 PM

7Year,
I would like to hear that tip!
Do you use bottom-up with mandarin collars too?
I often leave off the foldover pointed section on a 2-piece
collar and make it just mandarin style. But for finishing the top last, that piece is often curved at the front neck edges.

So many instructions do still say slipstitch for a lot of finishing.
Those tops with U-yokes are annoying if you don't have a serger to finish and the turn-under gets pretty thick.

a7yrstitch


Intermediate
Texas USA
Member since 4/1/08
Posts: 6267





Date: 5/23/12 4:32 PM

Okay, I searched online and could find nothing to help. The only thing online that might be useful is to understand what is called the 'burrito' method for rolling fabric or sections of the garment out of the way to provide better access to an area that needs to be sewn, or to be able to shove the fabric up into the end of the waistband (or a collar band) to be able to stitch in a usually inaccessible area.

For starters, check out this thread which I just bumped.
Sewing Techniques and Tips > Waistband Tutorial?

Sew4Fun posted a description of what is called the 'burrito' method for waistbands. I do this also, but just recently found out it had a name (I'd prefer apple turnover to burrito.)

Her description of the waistband method is really clear and has the same application for collars.
-----------------------------------------------------------------------------
You may have read that I prefer to interface a rough cut piece of fabric (or a block of fabric for the whole project) and then cut out the fabric and interfacing at the same time (as if it is a single piece and presuming fusible interfacing).

Let's describe a collar with no stand here to keep it simple.

Stay stitch the corners and trim excess interfacing from the seam allowance area of the individual collar pieces. You could start by partially clipping into the seam allowance at the corners or by taking an undersized notch out of the seam allowance at the corners. You can do all out notching and clipping after some practice.


At the very top of the collar (not the bottom that attaches to the neckline of the shirt), baste along the middle 2/3rds of the seam line.

On the exposed edge of the collar (top collar) press the seam allowance under along the basting line.

On the hidden edge of the collar (under collar) you can press the seam allowance under along the basting line. Or, if you want to help a tiny bit with the roll of the collar, you can press in just a little tiny bit wider seam allowance along the edge of the basted seam line.
--------------------------------------
I've been doing this for a while and do it all in one process. Try mentally dividing it out like this first to help think your way through it.

Sew together the center fronts of your collar.

At the top of the collar where you have stay stitched the corners, stop at the exact corner as marked by your stay stitching. Pivot and start into the seam at the top of the collar. Stitch for about two inches towards the center of the top of the collar. Stop, cut your thread. Repeat on the other center front side.

You'll be able to sew farther in than two inches, but just bear with me to get the concept in your head.

You'll be looking at a collar that is sewn on each of the center fronts and for a short section at the tips of the collar (or rounded mandarin curve). The collar bottom will be open. Most of the collar top will be open.

Notch, clip and grade the seam allowance for the collar tips. You can grade the center front seam allowances but leave a little extra where it attaches to the neckline so you have something to manipulate.

Press the corners and center fronts fro the inside, Turn the collar right side out, check your corners and the center front seams. Press.

Just to visualize, lay the collar on your work surface. Lay body of the shirt below it. Reach through the open top of the collar to grab the body of the shirt. Turn the collar inside out over the body of the shirt.

You'll have a fabric sandwich like this.

Bottom, under collar wrong side down, right side up.
Middle, back of shirt, right side down. wrong side up
Top, upper collar (exposed collar) right side down, wrong side up.

Pin the sandwich together along the neckline seam.

To get a crisp finish at the center front junction, you may have to burrito roll the center front shirt body for just two or three inches so you can hit just the right spot with the final piercing of your needle.

Carefully pin, then stitch the neckline seam. If you are a newbie, try stitching each end separately and then stitching the middle of the neckline seam.

Check the seam to be sure there are no bumps, puckers, etc. Grade, snip, press from the inside. ( I press seams open as much as possible, at corners, I press the seam allowances in.)

Turn right side out, shape and press along the neckline. Depending upon the stability of your fabric, you may want to notch the seam allowance of the tiny portion of the shoulder seam that has extended into the neckline seam allowance. (to cut down on bulk)

Everything about the collar should be crisply and cleanly finished with the exception of the long center opening at the top of the collar.

Turn just one side of the collar inside out (from the top side) and continue to stitch along the seam line as far as you can go, tucking and manipulating the fabric out of your way.

Check your stitching, grade the seam allowance to within about an inch or so of the opening.

Repeat on the other side.

You will only have a short (and thankfully straight or mostly straight) seam to close off at the center top of the collar. No slip stitching around the long curve of the neckline while trying to hold and shape the curve.

You will have already pressed along the seam line (where you basted) so no guess work on how much to turn under.

Stitch by hand, use fusible if it won't telegraph through the fabric (this is not a stress point in the garment) or topstitch.

To me, the most critical parts of the collar, the points (or mandarin curve) and the highly visible in and out side of the center front receive a super clean finish by building the collar from the bottom up.

The inside back of the collar and neckline are very comfortable.

And, as a bonus, and hand stitching is at the easiest part of the collar.
-------------------------
Well, aside from prep of the individual pieces, I do this in whole step. I hope that breaking it into individual steps helps to make it more understandable and easier to try for the first time.
------------------------------------------------
If a mandarin shirt collar is very short, it may help to cut a template of the curved ends of the collar (like you would cut a pocket template) and press the individual pieces of the collar over the template to shape the curves before stitching.


------
I have no idea what Apple thought I was saying so be a Peach and credit anything bizarre to auto correct.

heathergwo

Advanced Beginner
California USA
Member since 11/14/11
Posts: 958



Date: 5/23/12 9:09 PM

Ok, I didn't understand 99% of what you wrote on this last post 7yrstitch, but I greatly appreciate the help!

I understand the stitching in the ditch on the outside of the fabric and making the foldover piece a little longer to be able to do this, so I think I'll try that way for the next shirt.

Now my only problem is this pattern! I just spend last night and the past hour slipstitching (by hand) the flap, but as it turns out, the top of the shirt is LONGER than the collar, so now I have this stupid ripple on the outside where there is extra fabric! I think it will be ok because when the shirt is worn with the collar in the normal way, you can't really see it, but it's very annoying as I KNOW I cut it correctly... at least now I know, so I can recut the collar band for the next shirt and just make it a little bigger... I hope Mom doesn't mind a little oops in her shirt! :-)

------
Brother Innovis 1250D
Babylock Enlighten
Singer Curvy 8763
Brother 1034D
Janome 385.19606
Brother 2340CV

a7yrstitch


Intermediate
Texas USA
Member since 4/1/08
Posts: 6267





Date: 5/23/12 9:42 PM

I know your mom won't mind the oops. Glad method one made sense. You can see why I gave up on describing the other method last night. If it isn't clear for gramma b either, I will delete it so as not to confuse anyone.

I've got some serious sewing scheduled for July and I'll take pictures then to illustrate the process.

When I do, I'll show it both ways; building the collar up from the bottom, and, just doing the collar center front ends so that there doesn't need to be any handwork.



------
I have no idea what Apple thought I was saying so be a Peach and credit anything bizarre to auto correct.

NhiHuynh


Intermediate
California USA
Member since 1/4/11
Posts: 816





Date: 5/24/12 0:21 AM

Double check that the pattern is correct by walking the pattern. If the pattern is correct and you cut it correctly the issue is either in the way you're sewing it or sometimes I get the collar upside. Depending on the pattern the outer edge of the collar could be shorter than the bottom where it attaches to the neck.

------
I finally have a blog. www.detectivehoundstooth.com :)

heathergwo

Advanced Beginner
California USA
Member since 11/14/11
Posts: 958





In reply to a7yrstitch <<



Date: 5/24/12 0:38 AM

I think the pictures with the step by step instructions will be VERY helpful! I'd love to know another way to "build" a collar. This current method is okay, but problematic, so another solution would be great to have - thanks!!


------
Brother Innovis 1250D
Babylock Enlighten
Singer Curvy 8763
Brother 1034D
Janome 385.19606
Brother 2340CV
Printable Version
* Advertising and soliciting is strictly prohibited on PatternReview.com. If you find a post which is not in agreement with our Terms and Conditions, please click on the Report Post button to report it.
Online Class
Leather 101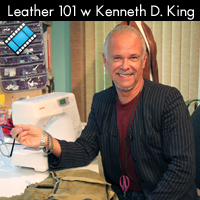 Online Class
Understanding Knit Fabrics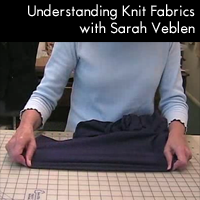 McCall's 6996

by: JustineSew...
Review
SewBaby Patchwork Purse Pattern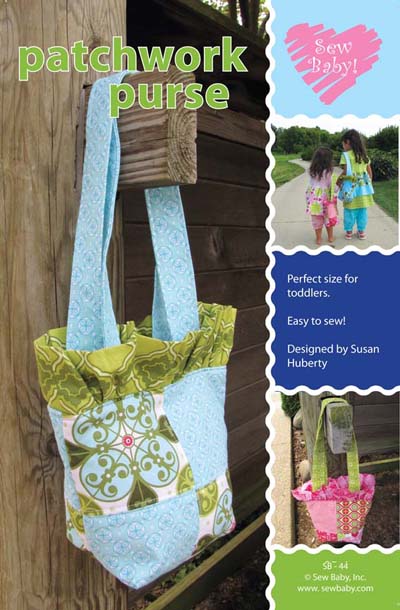 Pattern Details
Islander Sewing Systems Men's Classic Sport Shirt Pattern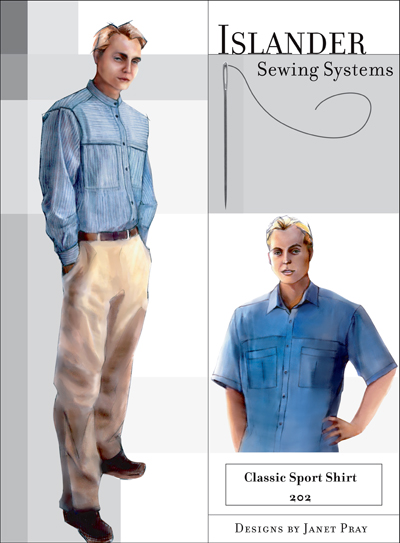 Pattern Details
HotPatterns 1168

by: Speech gir...
Review