sewbluetiful


Intermediate
Missouri USA
Member since 2/8/07
Posts: 401



Date: 5/23/12 6:36 PM

For some reason I am getting a lot of spam, this isn't emails with pictures that you click on a link and it takes you to a site that you can take yourself off a list,,, this is emails with just a link,,, a link I AM NOT going to click on,, usually for male enhancement.. there are no pix in the email,, just words like,,, give her more pleasure.. (and thats being mild),, and then the link,,, like I said,, I am not going to click on it to see where it goes to see if I can unsubscribe,,,

Does anyone have any suggestions,,, my Dh says I have been hacked,, and changing my email addy is probably the only way,, he says I was hacked, cause just after I started getting them,, he started getting them,, I get about 15 a day... and this is the only spam I get,,

And no I don't have a spam folder,,

I really don't want to change my email addy, but it is really starting to get annoying,,, so I am going to have to do something,,,, soon,,,,

------
Mickie

http://sew-something.blogspot.com/

Mufffet


Intermediate
Vermont USA
Member since 8/14/05
Posts: 11047



Date: 5/23/12 6:44 PM

Don't open them at all, just delete - you should have a mailer with a spam folder and some let you tag things as spam. Sometimes they come in waves - nothing can really be done - sometimes I don't get spam for weeks and then gets lots - just delete unread and go on your way.

------
"Be kind whenever possible. It is always possible."
--Dalai Lama

I have sewing machines

GlButterfly


Intermediate
California USA
Member since 8/28/08
Posts: 3127

1 member likes this.




Date: 5/23/12 7:47 PM

Another suggestion: DO NOT EVER unsubscribe to a spam message. All this accomplishes is to let them know that the e-mail addy is legit.

They'll probably tire of you and move on to others.

No Spam folder? Hmmm. Your ISP should be blocking most of these messages.

------
That's Gl = for Gloria, not G. I.

Miss Fairchild


Advanced
USA
Member since 8/24/02
Posts: 7936





In reply to sewbluetiful <<



Date: 5/23/12 8:18 PM

Is what you're saying that you can't filter your spam? I have several email accounts and each one will allow me to filter spam. You might want to look under Options or Account to set it up.

Try changing your password, clear your cache for that email account, or open a new email account is all I can suggest.

------
"Play the cards you are dealt, but choose who is sitting at the table"..AARP magazine

SEE MY ETSY SHOP HERE: http://www.etsy.com/shop/AuntMaymesAttic
My blog: http://auntmaymesattic.wordpress.com/

katlew03


Advanced
Florida USA
Member since 1/4/08
Posts: 4049



Date: 5/23/12 8:43 PM

If you have Windows 7, you have an "actions" tab at the top. Click on "junk mail" and then on either "add sender to blocked senders" or even better, "add sender's domain". You can mark the mail as junk. Under safety options at the bottom you might want to check "high" or one of the other options and see if that helps. Not all mail will be blocked but you should only get a few. If one selection doesn't do the job, try another one. You can also call your provider and they will check your settings and tell you how to get rid of the spam.

I used to get a lot of these messages but my filters block out all the crazy ones that add a number in the middle of the sender's name, etc. Any that get through go into a junk mail folder and are usually marked "spam". I go down the list to make sure no important emails got put there by accident, move them, and then go to edit, "select all" and delete. Don't open any of them or try to get off their lists. The only lists I would try to get off of would be those I put myself on such as newsletters I subscribed to.

------
Sewn in 2012: 176.212 yds.
2013 Goal: 400 yds (again)
Total sewn in 2013 -- 225.848 yds.
Total yards in inventory 1/1/14 -- 1752.5
Goal for 2014 -- 400 yards (for the third time)

Machines: Designer Diamond, #1+, H Class 100Q, and Viking 400 Serger: 936

dresscode


Advanced
Florida USA
Member since 7/28/04
Posts: 2613



Date: 5/24/12 7:04 AM

I agree that "unsubscribing" to a spam will cause more to appear. Not true for reputable companies.

threaddy


Advanced
Wyoming USA
Member since 4/22/09
Posts: 2945



Date: 5/24/12 8:38 AM

Does anyone know how spam is generated? I have multiple email sites. One is for shopping one is for sewing one is for business etc. 2 of my sites get NO spam ever and the rest get the junk. Does it follow some senders like mud on boots?

------
"The problem is not that there are problems. The problem is expecting otherwise and thinking that having problems is a problem." Theodore Rubin
"Life isn't about finding yourself. Life's about creating yourself." George Bernard Shaw
Dan 9:24-27

Bernina vintage and computerized, Bernina and BL sergers , BLcoverstitch (a stray Pfaff and Viking followed me home too)

Miss Fairchild


Advanced
USA
Member since 8/24/02
Posts: 7936





Date: 5/24/12 9:26 AM

I have my suspicions that it's attached to forwarded emails you get from friends.

------
"Play the cards you are dealt, but choose who is sitting at the table"..AARP magazine

SEE MY ETSY SHOP HERE: http://www.etsy.com/shop/AuntMaymesAttic
My blog: http://auntmaymesattic.wordpress.com/

GrandmaNewt

Intermediate
Member since 6/5/10
Posts: 354

1 member likes this.




Date: 5/24/12 10:05 AM

Spam lists are generated in oh so many ways. Spammers buy and sell email lists. If you enter your email in a form to a seemingly legit company there is always the chance it will be sold to others. There are bots that can scour the net looking for email addys that are printed in forums, blogs etc. If you put your email addy anywhere online for others to read, there is a chance a bot will pick it up. There are lovely trojans out there that will harvest email addys from address books. If someone's computer gets infected with that trojan and they have ever sent you an email, the trojan might find it.

nicegirl


Intermediate
District of Columbia USA
Member since 5/10/06
Posts: 1724



Date: 5/24/12 11:19 AM

GrandmaNewt explained how spammers get addresses well. They also use random generators that send emails to every possible permutation of a name/word/etc. in the hopes of getting a hit.

It sounds like you are not using a web-based email such as gmail, hotmail, etc? They have very good spam filters. I get only a couple of spam messages in my inbox per month.

If you want to switch to a provider that automatically filters spam, you can forward emails from your current account to the new one to ease over. The spams will get forwarded, too, unfortunately.

------
http://theslapdashsewist.blogspot.com
=================
2007: purchased 115+, sewed 105+
So close to parity, yet so far

Trying again in 2008
Yards purchased: 133
Yards sewn: Somewhere around 95

2009? I give up
Printable Version
* Advertising and soliciting is strictly prohibited on PatternReview.com. If you find a post which is not in agreement with our Terms and Conditions, please click on the Report Post button to report it.
Sewing Basics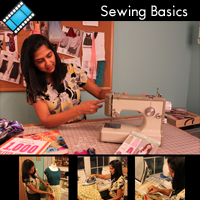 The Contemporary Couture Jacket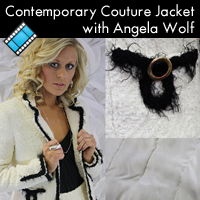 BurdaStyle Magazine 05-2012-107

by: lbreton
Review
Candice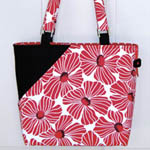 Buy Now
Sewing Workshop Joplin Pullover Pattern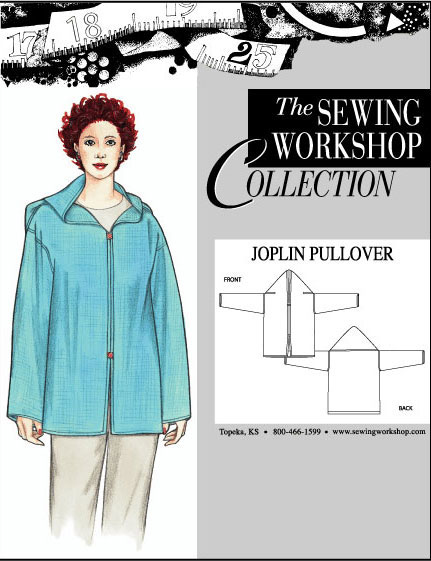 Buy Now
Vogue Patterns 1275

by: Sue Parrot...
Review