rmusic1


Advanced Beginner
UNITED KINGDOM
Member since 7/3/10
Posts: 1013



Date: 6/1/12 3:49 PM

before I get to my question, a very brief background. I am in the extremely lucky position of having a full time job on a decent wage, only a student loan to pay back (state controlled) otherwise no debts and have enough savings for a deposit.

My mother and sister have been for the past year or so regularly encouraging me to go house hunting and look to buy a place of my own.

I rent at the moment, and share a little terrace with a housemate. I have a lovely landlord, who pretty much leaves me to myself, and is very decent about getting any thing fixed/repaired/replaced.

He also pays for extra things like the tv licence, water rates and even the local housing tax. In short, I get a really good deal, and a place that feels like "home" compared to most rentals. I've been here for 5 years.

All of which mean I don't really see why I need to go looking to buy a house - yes, it would be "investing" my money instead of paying rent. But I'd have to pay for a whole load of other things with it that I dont have to even consider at the moment.

I'm 31 and single. My sister has just got engaged and is moving in to a new build in a few months. I wonder if this has got her started on why I "should" look too. I'm thrilled for her, and can see why it would work for them. But I am not her, and I'm not in her shoes.

I'm not quite sure why my mother is going on about it (she thinks a community housing project which might be built locally in the future is just "my thing"), but I am growing weary of repeating myself so often for why I am not keen right now.

Any advice?

Elona


Advanced
Member since 8/24/02
Posts: 8617





Date: 6/1/12 4:06 PM

The benefits of home owning are generally not obvious when you're young, but owning a home can be (has been for us) a huge boon. If your income is reliable and if you can afford a down payment without rupturing yourself, a house is a tremendous asset, literally money in the bank as well as a hedge against the future, whereas rent, while convenient, is simply lost income, gone forever.

You can sell a house and generally make some kind of profit; you can borrow against it if disaster strikes (if illness strikes you or someone you love and your insurance doesn't cover your needs); and you get into the game before you are otherwise encumbered, married, for example--sadly, with the risk of divorce and splitting your investment with the ex--or have kids, with all the expense that children necessarily require.

These are among the reasons your mother is 'going on about it.' Moms like to see their children's futures secure.
-- Edited on 6/1/12 4:07 PM --

LynnRowe


Advanced
Member since 3/9/09
Posts: 9405





3 members like this.



Date: 6/1/12 4:11 PM

As a financial accountant, I know the pros of owing your own home, financially speaking.

I rent.

For me, as a single person, I have far too many other things to do than repairing roofs and fences and mowing grass and replacing windows and and and and and...

And there's no guarantee that when it does come time to sell, you will make your money back...let alone any profit.

If you're not wanting to own a home, and you're happy where you are...party on!

------
I heart Panzy, Pfaff Creative Performance, the sewing machine love of my life!
And Baby (Enlighten serger), Victor (BLCS), Ash (B350SE-Artwork), Kee (B750QEE-Panzy's BFF), Georgie (B560-Kee's baby sister) and the Feather-Flock!

Most of all, I heart Woo (HimmyCat). Until we meet again, my beautiful little boy. I love you.

Mandolin82


Intermediate
Washington USA
Member since 5/8/03
Posts: 1395

3 members like this.




Date: 6/1/12 4:20 PM

If you don't have an interest in owning a home I would say rent. Maintaining a home takes a lot of time. And paying for repairs costs a lot of money.

marec


Intermediate
Member since 5/11/08
Posts: 4496



Date: 6/1/12 4:21 PM

The market makes a huge difference. If you plan to stay in an area for a long time, you may see a great amount of profit even in a slow market. You also must consider the cost of home ownership-taxes, insurance, repairs, updating and upkeep. In my area, the market is slowly recovering, and we are staying in our home waiting until we can realize a bit more profit to help offset the work we have had done over the years.

Your rental situation sounds great!

------
my blog: http://kf-biblioblog.blogspot.com/
The more I learn, the less I know.

KathySews


Advanced
Michigan USA
Member since 10/1/06
Posts: 4019

1 member likes this.




Date: 6/1/12 4:47 PM

Like many have said, if you are happy renting, stay put and enjoy your freedom.

There is a lot to consider when buying a home. The emotional is personal and different for every person. The financial depends upon how long you plan to live in the home. I cannot speak to the costs of selling a home where you are however, here in Michigan/USA I estimate that a home must appreciate at least 10% over the purchase price before you will break even if you decide to sell. That includes 7% fee to sales agents, closing costs and inspections, etc. Not to mention the annual maintenance costs. The financial market fell considerably in the US and left many people owing more money on their homes than they can sell them for. So while jobs are available elsewhere, they cannot sell their homes. Very sad.

If you are considering buying, talk to a real estate agent to get all the costs/expenses involved in buying AND selling a home. That will help you decide if it works for you financially. (The cost of selling is often overlooked by buyers, but I feel it is valuable information for financial planning)

Good luck with whatever you decide to do.
-- Edited on 6/1/12 4:50 PM --

CSM--Carla


Intermediate
Florida USA
Member since 1/21/06
Posts: 1246





1 member likes this.



Date: 6/1/12 4:53 PM

agree--annual taxes are another huge home owner expense.



a7yrstitch


Intermediate
Texas USA
Member since 4/1/08
Posts: 6128





1 member likes this.



Date: 6/1/12 5:18 PM

You're young, you're creative, you would enjoy having your own home.

And.....you're young, you're creative, you may have your own ideas about how you want to use your free time.

Your online sewing self seems so happy exploring life and the world. I suspect that you will always, responsibly, live the moment that you are in.

If you have concerns about any negative impact of delaying home ownership, consider seeking out the advice of a conservative financial counselor. Professional guidance should protect your ability to purchase a home, start a business, or become the landlord of the perfect rental in the future.

And, perhaps your mom will ease up a bit if you can reassure her that when and if you decide to purchase a home that you have the plans in place to be financially prepared.

Best wishes, kiddo. From the outside looking in, you seem to be doing just fine.









------
I have no idea what Apple thought I was saying so be a Peach and credit anything bizarre to auto correct.

PattiAnnJ


Advanced
USA
Member since 12/3/06
Posts: 7637





1 member likes this.



Date: 6/1/12 5:23 PM

Wait until after your sister has been in her home for a year or so and then ask about the extra expenses.

There may not be a lot of extras for a new home other than changing the color of the paint or wallpaper, but outside - there are several tools needed to take care of the yard.

With an older home, there is more likely going to be a need for repairs.

I have owned 6 homes and am ready to let someone else do the repairs and upkeep.

Stay put and keep saving your money, pay off the student debt.

As for mom, just say "I am happy here and this is the end of the conversation"!

------
"Improvise, adapt and overcome." - Clint Eastwood/Heartbreak Ridge

Nikki


Advanced
Maryland USA
Member since 4/8/02
Posts: 2629

1 member likes this.




Date: 6/1/12 5:29 PM

I am in a similar position, just a few years older than you. I rent, and could afford a (very small) house in the same neighborhood that would cost about the same as renting. I do not have plans to buy. And I am very glad that I didn't buy when most of my friends did.....

The NyTimes has a good calculator for buying vs renting. Dink around with the settings and see what the results are.

Buying is often only a good investment if you plan to live in the house for a long time. I work in a field where if I need to change jobs, I will likely have to move across the country. That is a huge liability, especially given the current funding outlook at work. One thing you can do is to find out if you are saving money from renting vs buying. If you are, set that much money aside every month and invest it. Historically, the stock market has a much better rate of return than realestate (long term).

Also, remember that until you pay off your mortgage, you are renting your house from the bank. Calculate the total mortgage payments compared to the "price" of the house and you may feel better about "throwing away money" on rent.

------
mmmmm woooool
Printable Version
* Advertising and soliciting is strictly prohibited on PatternReview.com. If you find a post which is not in agreement with our Terms and Conditions, please click on the Report Post button to report it.
Beginners Guide to Dyeing Fabrics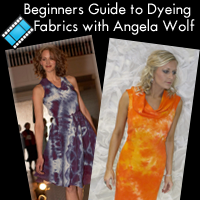 10 Clever Techniques To Help You Sew Like a Pro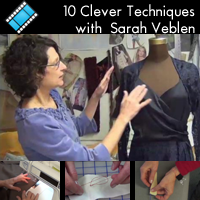 StyleArc Jenny Shirt

by: FreyaStark
Review
New Look 6932

by: Steph huck
Review
Favorite Things Mama Mia Pattern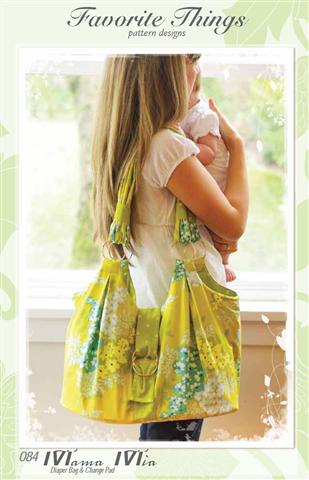 Buy Now
DVD - Will this fabric work for you?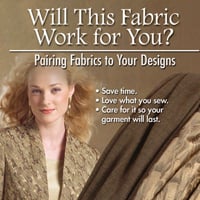 Buy Now