JBaker51

Member since 3/19/12
Posts: 1



Date: 6/2/12 6:20 PM

I rethreaded my serger, left to right, using the cut, tie, and pull through method. Now, the left needle thread keeps breaking. I have rethreaded it, checked the tension, but it keeps breaking. The maching is brand new. It is a Singer 14J250 Stylist II serger, 4 threads. I am brand new to using a serger.
Please help.

tigergirl


Advanced Beginner
Queensland Australia
Member since 11/30/09
Posts: 296





Date: 6/3/12 1:21 AM

I had this problem once with mine, it was driving me crazy. Eventually, I decided to check the needle (mine was the left needle too) - there was a really tiny burr on the end of the needle, it was barely perceptible to my finger, let alone my eyes (with glasses, nothing is perceptible without). I think I discovered it by running the needle down some fabric and it was snagging, then I could just feel it when I knew it was there. Seems the thread was being broken by the needle as it moved. Changed needles, all fine.

------
Brother BM-2600
Janome 693
Lumina Overlocker (Serger)
http://tigergirladventures.blogspot.com/

edster

Advanced Beginner
Oregon USA
Member since 2/19/10
Posts: 144





Date: 6/3/12 3:39 AM

It is most likely a threading problem. Definitely check the manual again to make sure you threaded correctly. Did you make sure the thread holder is fully extended? Is the thread coming off the spool easily and not catching on anything? Try pulling the left needle thread from the bottom (after it comes out of the needle) to verify.

What color is the thread? I had a problem with black thread on my serger. I had to try a few different brands/types of black thread before I found one that wouldn't break.

It can be so frustrating try to diagnose a serger problem. If you try everything and nothing helps, walk away from the serger, and come back with a fresh brain. Sometime the solution will present itself immediately when you take a break!



------
Kenmore 158.14101
Juki MO-735
Juki TL2010Q

lareine


Intermediate
NEW ZEALAND
Member since 11/10/06
Posts: 1070



Date: 6/3/12 4:38 AM

I've had this happen when I was using cheap thread in the needles. I can get away with cheap thread in the loopers but in the needles it keeps snapping.

Miss Fairchild


Advanced
USA
Member since 8/24/02
Posts: 7936





1 member likes this.



Date: 6/3/12 8:08 AM

Hi there, JBaker! I have this exact model of machine so I can help you.
For one thing, the book says to thread the machine from right to left--Lower Looper, Upper Looper, Right Needle, Left Needle. And that's what you want to do, but that's not what to do. Instead, thread your upper looper first, then Lower Looper, Right Needle, Left Needle. I know what you're thinking, as I too argued this point with others (PR members, do you hear me? I'm having my "come-uppance"! ) It has to do with how the thread lays over the loopers. Trust me, this works.

Next, check your needles. Make sure they both have the same color band (orange for size 11 and blue for size 14, Singer #2022) and whatever you do, don't use regular sewing machine needles in this machine, although the place where you bought it from probably told you you could; they did me and I found out the hard way it's not possible. Regular sewing machine needles, other than the special Singer 2022 needles are a teeny bit longer and they will throw your timing off. You don't want that repair bill, believe me, because it costs $85 (ask me how I know this...)

Make sure you are using the correct size of needle for your work. Size 11 is for silks, chiffons and very delicate fabrics and Size 14 is for everything else, except denim and heavy fabrics (which is Size 16 and that's a purple band)

Finally, take the thread out of the needles, open the front covers and move the hand wheel (the knob) slowly toward you. Check to see if you hear a clicking sound. If you do, it means your machine is out of time (the needle is hitting something) and this will create the problem. If you hear this sound, be prepared to take it to the shop.

HTH



------
"Play the cards you are dealt, but choose who is sitting at the table"..AARP magazine

SEE MY ETSY SHOP HERE: http://www.etsy.com/shop/AuntMaymesAttic
My blog: http://auntmaymesattic.wordpress.com/

rag doll


Intermediate
Australia
Member since 1/31/06
Posts: 584



Date: 6/3/12 8:36 AM

Miss Fairchild is exactly right.....thread in the order she suggests. Also I would add that if you are threading in the wrong order the needle thread often snaps. Say for instance that your lower looper thread snaps and you just retread it then that's equivalent to threading it last if you see what I mean. Threading in the wrong order will cause threads to snap.

If the lower looper thread breaks this is the second thread that you would thread when threading in the correct order. You can leave the upper looper in place, unthread the needles, just at the eyes so that the threads are no longer wrapped around the looper arm, forming a stitch, retread the lower looper which is second in sequence and then thread the needles.

I would also suggest changing the needles as they can have a slight burr as one poster mentioned. If when you turn the hand wheel and you hear a clicking sound it may be timing which is most common but if you're lucky it could be a bent needle so that's another reason why I would always change to a new set of needles if you are having problems.

If you have tried all suggestions and the needle thread continues to break the you may need to turn the tension dial to a lower number (2 numbers lower as a starting point) ........The tension may be simply too tight for your thread!

Hope this helps

Good luck

Sue

------
Brother QC1000, Brother PQ1500, Bernina Virtuosa 160, Pfaff (old), Babylock BLCS, Bernette 1100D, Bernette 334DS

lgrande


Advanced Beginner
USA
Member since 1/18/12
Posts: 2237



Date: 6/3/12 9:21 AM

I thought all sergers were threaded right-to-left (NOT left to right), starting with the upper looper.

------
Linda

Bernina 830LE - Brother Dreamweaver VQ3000 - Bernina B530 - Janome 6600P - Pfaff 1209 - Babylock Evolution - Janome 644 - Babylock Sashiko2 - Babylock BLCS-2

Harriet P.

Intermediate
Tennessee USA
Member since 6/30/05
Posts: 259



Date: 6/3/12 4:21 PM

HI,
I have the Elna 925 serger and it needs to be threaded starting with the upper looper (second from the right) and then over to the lower looper (to the right of the upper looper. I also have the Janome 634D serger and that one needs to be threaded all of the way on the right side first and that is the lower looper and then thread the spool that is on its right(next to the lower looper) and that is the upper looper. Most of the sergers seem to need to be threaded like my Elna, not like my Janome serger.
Harriet
Printable Version
* Advertising and soliciting is strictly prohibited on PatternReview.com. If you find a post which is not in agreement with our Terms and Conditions, please click on the Report Post button to report it.
Sew a Designer Unlined Jacket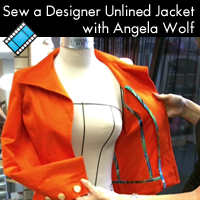 Create a Jacket Muslin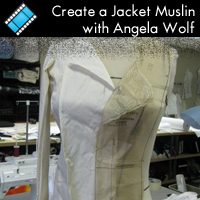 Vogue Patterns 8776

by: MissCelie
Review
Butterick 3134

by: lilyloulad...
Review
Take-Along Bags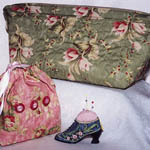 Buy Now
SewBaby Alphabet Take-Along book Pattern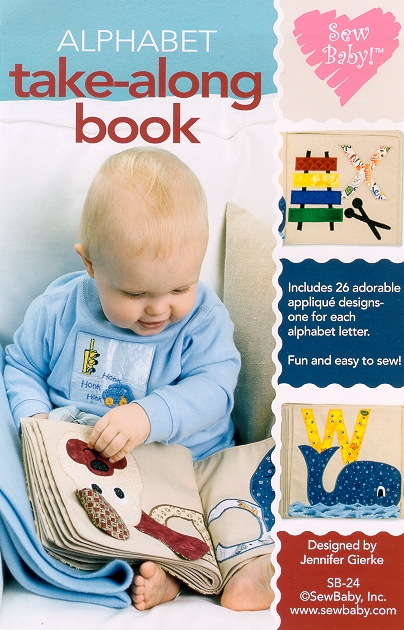 Buy Now