seaside sewer

Advanced
UNITED KINGDOM
Member since 6/23/09
Posts: 327



Date: 6/12/12 5:14 PM

Here's the problem
We have a lovely village hall, sadly under-used.
The commitee has asked for ideas on how to get more use from it, and I suggested a Pot Luck supper
So, I know in theory how it works, but, I need to charge a small fee for participants, to cover the use of the hall. We would have to apply for a drinks licence to sell alcohol for the evening too, so the fee would have to cover that.
So, how do I word the advertisement for the event, without making folks think 'huh, we have to take our own food and pay for the priviledge', and find out what they will bring?
Do you offer raffles, entertainment, what? HELP
Wish I hadn't opened my big mouth

------
Bernina sewing machines 750, 440, 215, 1008. Bernina overlocker/serger 1150MDA
Pfaff Creative Performance
Janome embellisher
Singer featherweight 221K white
Frister and Rossmann Cub 7

jadamo00


Advanced
NY USA
Member since 3/13/06
Posts: 1264





In reply to seaside sewer <<



Date: 6/12/12 6:14 PM

Oh, this will be SUCH fun that, right after it's done, you'll be planning the next one. You lucky stiff!

You might be able to skip the drinks license if you let people bring their own wine & brew. Then, you'll probably need to cover the price of cups. That'll lower the price.

Just write something like, "Hall fee" or "Venue fee". Everybody knows you gotta pay something for the "place". And, I tell you, no one should balk because THEY don't have to clean up afterwards...

You'll need napkins, plates, cutlery, serveware. For hot food, you'll need cheap chafing dishes and you should tell those bringing hot food the SIZE of the tin foil pan to bring.

If you want free entertainment, you can advertise "Open Mike" for local talent. You can keep the price of a raffle low by asking for donations as prizes: sometimes local restaurants will toss in a dinner for two because it helps promote the biz. You'll need raffle tix.

If we didn't have this darn ocean between us, I'd come...bearing cake!

j.



a7yrstitch


Intermediate
TX USA
Member since 4/1/08
Posts: 5821





In reply to seaside sewer <<

1 member likes this.



Date: 6/12/12 6:42 PM

Upside down edit.

Okay, sounds like a party!

Since you already use the hall, you'll know whether or not you need to recruit volunteers for table and chair set up and take down. We were also expected to mop our church hall.

Somehow, unassigned potlucks have yielded a good mix of food. I have called upon select individuals to be sure that there would be food that young children would be interested in and actually eat.

Take all of your extension cords, serving pieces (ladles, slotted spoons, serving forks, etc) and food bags and wraps and call a couple of friends and ask them to do the same.

If you expect a good proportion of children, you may opt to have the dessert table 'open' later in the evening than the dinner start time. You would have to decide if this would be a good idea for your community.

What do folks in your neck of the woods drink? It's a sure bet here that iced tea and plain water will be well received. Usually two liter bottles of pop are donated. So, you may want to recruit ice coolers and ice and, maybe coffee urns.

It helps to have some commitments on main or 'meat' dishes. Folks will often volunteer a ham, a roast, a roast turkey or roast chicken. If you are concerned about these, you can increase your cover charge or approach merchants and community groups for a potion of what is needed.

Try to make any requests for donations easy to fulfill and easy to decline. For instance you could ask local merchants to allow the community event to purchase from them at cost.

Since it is a community event, would it be appropriate to ask a scouting group for help with directing entry parking, or a men's group for help with grilling?

The largest I have organized was for 400. Serving shifts were planned in advance so everyone had a chance to eat. And volunteers were recruited to keep the all important trash cans emptied and freshened with new bags. You would want to know in advance if the hall will have capacity for handling the amount of trash that will be produced.

Has the date already been determined? If not, would it be appropriate to contact the largest 4 or 5 groups or churches in the area, tell them you are doing your best to choose a date with the least number of conflicts and inquire about their schedules? You can't make any promises as someone is sure to be upset. It would, however, help to avoid conflict with an event scheduled by the largest local church congregation. You may also receive offers of assistance and cooperation when you make the calls.
-- Edited on 6/13/12 9:05 PM --

Wondering if this would be an evening event or a daytime event. Outside movies and supervised marshmallow roasting could keep the evening interesting for the middle aged group of youngsters - the teenagers will know what to do and the little ones will have their parents attention.

For daytime, kite contests have been a big hit. Largest, smallest, highest flying, longest flying........ All divided out between store bought and home made. This is not as daunting as it seems. In the homemade category, our guys created and flew a six foot kite, a six inch kite and a Wright brother's Kitty Hawk glider kite.

If you plan for more than just a meal, children's activities aren't absolutely essential, but an area that they can play in helps a lot.
-- Edited on 6/13/12 9:19 PM --

------
I have no idea what Apple thought I was saying so be a Peach and credit anything bizarre to auto correct.

seaside sewer

Advanced
UNITED KINGDOM
Member since 6/23/09
Posts: 327





Date: 6/13/12 1:49 AM

Thanks JadamoOO for your helpful ideas
I had already thought of the 'bring your own bottle' bit.
Lots to think about

------
Bernina sewing machines 750, 440, 215, 1008. Bernina overlocker/serger 1150MDA
Pfaff Creative Performance
Janome embellisher
Singer featherweight 221K white
Frister and Rossmann Cub 7

seaside sewer

Advanced
UNITED KINGDOM
Member since 6/23/09
Posts: 327





In reply to a7yrstitch <<



Date: 6/13/12 2:38 AM

They don't actually pay for the hall. A group of volunteers raised the funds for the hall around 12 years ago, but that was it. A Badminton group pays to use it 2x weekly. My craft group pays to use it 1xweekly. Fees are ridiculously low, [like £2.00 per hour ?$3US], but have to cover electricity etc.
I volunteered to organise the pot luck supper, as no one on the commitee had even heard of such a thing.
I know what to do for a small group of my friends, but to open such an event to the village and possibly beyond, is something I want to get right first time, which is why I asked on here for help.
We are not looking to raise money for anything, just to have a bit of a social gathering event in a small village with no shop, pub or other amenities, and cover the costs involved in using the hall

------
Bernina sewing machines 750, 440, 215, 1008. Bernina overlocker/serger 1150MDA
Pfaff Creative Performance
Janome embellisher
Singer featherweight 221K white
Frister and Rossmann Cub 7



Member since 12/31/69



Date: 6/13/12 3:04 AM

Bill it as a cover charge. Make it higher for those that don't want to bring anything (like 5 pounds) and 1 pound for those that do bring something. But expect to feed alot of people that won't bring anything. Spaghetti is a good and cheap meal (at least here in the States) that a lot of churches use to feed people for fundraising.

Keep what you don't spend on this round for the next time. And not having an alcohol license in the beginning will save you loads of cash and something you can do later if it goes well.

Are you adults only? Singles? Couples? Kids? Plan events to suit that and have people to help you organize them.







gramma b


USA
Member since 7/25/08
Posts: 3004



Date: 6/13/12 7:45 AM

Do you have favorite games like cards/bingo?
Here we have Seniors that go to sites like this weekly
just for a little social time. They can play games, read, quilt, watch a movie, have local talent perform, BD parties, or just visit--especially nice in winter. They use teens to help clean and they are mentored in school work.

My hometown keeps theirs going several days a week by the ladies selling pies and coffee, so people stop in at 10 or 2 and farmers can bring produce to sell. It doesn't take away from the restaurants because all the locals know/support each other.

Perhaps start with a Games Nite, maybe some donated gift certificates/small prizes or everyone brings a Surprise wrapped re-cycled item for fun gag prizes. (These can be a riot, then the next winner steals that prize or chooses another wrapped one. The ongoing joke is when the current ugly prize will be re-cycled another week.)
Then just do a dessert/drinks table.
Maybe it will then catch on with weekly gatherings.
-- Edited on 6/13/12 8:00 AM --

EleanorSews


Advanced
MI USA
Member since 7/26/07
Posts: 4443
Board Moderator



Date: 6/13/12 8:10 AM

At my church they provide a ham or roasted chicken parts etc. and then divide the side dishes by last name alphabetically (that changes with each potluck) so that A-F might get side dish, G-L dessert, M-R Salad, S-Z bread for example. That seems to work pretty well.

Another smaller group (usually there are 18-30 of us) I'm a part of meets monthly and we just bring whatever. It always seems to work out without any planning.

Best wishes!

------
"We don't see things as they are, we see them as we are." Anais Nin

"Attitude is the difference between an adventure and an ordeal." unknown

jadamo00


Advanced
NY USA
Member since 3/13/06
Posts: 1264



Date: 6/13/12 10:43 AM

"How to potluck" Google search HERE!



sarah in nyc


Advanced
NY USA
Member since 1/8/05
Posts: 1737



Date: 6/13/12 10:55 AM

You need to balance a certain amount of bossiness with the easy going maner needed to run a good pot luck. be upfront with expectations (bring enough to feed 8-10 people and $5 per family to help defray costs).

In this age of the internet you can open a spreadsheet on google and have people plug in what they will be bringing, you can set up the spreadsheet by category ( starters, breads, protein, vegetables, salads, desserts, papergoods )

------
sarah in nyc
www.sewnewyork.blogspot.com
Printable Version
* Advertising and soliciting is strictly prohibited on PatternReview.com. If you find a post which is not in agreement with our Terms and Conditions, please click on the Report Post button to report it.
Break your Serger Out of the Box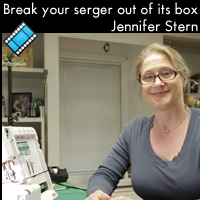 Serging Ahead with your 5 Thread Serger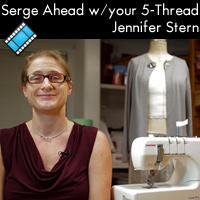 Popolok Design Avita Dress

by: newmama
Review
Vogue Patterns 8615

by: House of P...
Review
SewBaby Fleece-Easy Hats Pattern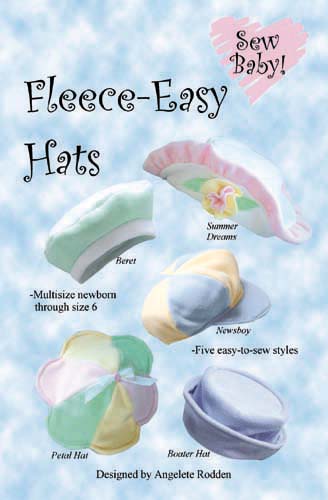 Buy Now
Christine Jonson Taper Pant & Wide Leg Pant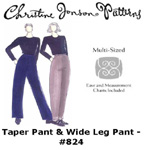 Buy Now