wendyrb

California USA
Member since 12/30/11
Posts: 3780
Skill: Advanced
Body Type:




1 member likes this.




Date: 6/13/12 12:00 PM

Hi Deepika, Is this the right place for this question?

There's a current thread about starting a chat group again. I was not part of that. I've only recently joined PR and am more than happy with the site- thanks for all it is. However, I understand that the casual Chats informally organized by members have been recorded in the past. I'd like to know why and for what purpose. It makes me hesitant to participate if one gets going. I have no preconceived ideas and just want an objective answer. Thank you in advance for your reply.

I have taken 5 classes with Sarah and really benefit from those chats being recorded and posted. Member initiated Chats have a very different feel and purpose to me.

------
Always keep your words soft and sweet, just in case you have to eat them. Andy Rooney

Pfonzie- my honey Pfaff Creative Performance and Pfaff Passport, Bernina 930 and 830, Evolution and Enlighten sergers

Deepika


Founder
Massachusetts USA
Member since 11/28/01
Posts: 12692
Skill: Intermediate
Body Type:


1 member likes this.




Date: 6/13/12 12:04 PM

Hi Wendy,

We do record all chats which occur on the site just in case we need to refer to them in case of any dispute later on. We've had a scenario years ago when a member was feeling attacked by another member in a chat room.

We don't make the logs of the informal chats public.

Hope this answers your question.

------
- Deepika
Founder, PatternReview.com
Blog: http://www.deepikablogs.com

wendyrb

California USA
Member since 12/30/11
Posts: 3780
Skill: Advanced
Body Type:








2 members like this.



Date: 6/14/12 1:35 AM

Deepika, yes thanks, you did answer my question clearly and the situation is entirely transparent. This is a thorny thicket of issues- privacy, exposure, vulnerability, protection and freedom of expression to name a few. It's helpful to know where you stand; and everyone has a viewpoint on such hot button issues. A leader must have a big capacity to have her/his views disliked and to be disliked. It ain't easy.

Now I have to sleep on it to see how I feel about chatting knowing this is the way it is. Good night from San Francisco.

------
Always keep your words soft and sweet, just in case you have to eat them. Andy Rooney

Pfonzie- my honey Pfaff Creative Performance and Pfaff Passport, Bernina 930 and 830, Evolution and Enlighten sergers

poorpigling


Texas USA
Member since 12/28/07
Posts: 11069
Skill: Advanced





1 member likes this.



Date: 6/14/12 6:53 AM


Wendy.. Most of the talk in chat is mostly gibberish.. food, weather,, food, sewing.. food.. Its not different really then many of the discussions that we have on the threads.. only just a lot of topics thrown in all at once.. We post on the boards everyday.. all sorts of stuff.. and those are a permanent part of the PR records..
So ,, as we are to follow the guidelines in the chat room also.. there should not be an overwhelming amount of concern here. I don't recall more than a couple of times anything out of line happening. If someone came in in say.. a bad mood.. lets just put that a nice way.. then we simply did not answer their questions etc. Much like what would happen on the regular threads.
If a certain conversation or topic is uncomfortable.. you just can ignore it.. as there are so many topics being discussed at the same time you pick which ones you might want to participate in. and ignore the others.. just like on the boards.
I hope you ladies who want to chat do so.. just be aware of the fact that.. just like the boards.. it can be read. And don't forget to bring chocolate..

I must add. Privacy. ? On the net ? LOL

Freedom of expression is provided .. however.. this is a private site owned by Deepika.. and so she sets the guidelines as to how much freedom. Wanting all the members to enjoy their time here at PR she is naturally going to set a tone , and the policy guidelines to achieve a nice place to come to.. Isn't that what we all want really.

threaddy


Wyoming USA
Member since 4/22/09
Posts: 2945
Skill: Advanced





Date: 6/14/12 10:27 AM

Yes, Deepika has to walk in a thorny thicket of all kinds of issues which the computer age have brought about. But without the computer age we would not even have PR. Sometimes she gets snagged by some of those thorns but mostly she is walking through them very nicely and I really appreciate her good and successful efforts. I DO think that if the chats are only reviewed by the staff and not made public like the teaching chats are, it does make it better...at least our nonsense is only read by a few others. Plus it really is for her and our protection. What if some loony tune shows up...she will have a record.
What I found is things went so very fast I did not have enough time to really think what I was saying and regretted things the next day, as I thought of how many ways a joke or jest could be misinterpreted. Even posting here on PR, I think about it and an hour later I edit it. The problem as I said before is that it is just the written word with no body language to communicate the full message. Thus what is a harmless comment can be misunderstood.
The idea that social chat is being looked at bothered me at first but I actually am feeling much better about it and am coming to the conclusion "it's a good thing".
EXCEPT...if there is a "hot" topic the normal rules for propriety should be relaxed and some screaming and spit balls SHOULD be allowed...just don't bring your guns in the room We are an opinionated bunch after all.

------
"The problem is not that there are problems. The problem is expecting otherwise and thinking that having problems is a problem." Theodore Rubin
"Life isn't about finding yourself. Life's about creating yourself." George Bernard Shaw
Dan 9:24-27

Bernina vintage and computerized, Bernina and BL sergers , BLcoverstitch (a stray Pfaff and Viking followed me home too)

wendyrb

California USA
Member since 12/30/11
Posts: 3780
Skill: Advanced
Body Type:








In reply to poorpigling <<



Date: 6/14/12 12:06 PM

Dear Presidential Contender, you are so sensible! I fear for your campain, spelling?, but I know wooing voters can be painful. Off topic, maybe I am ready to chat.


Quote:
I hope you ladies who want to chat do so.. just be aware of the fact that.. just like the boards.. it can be read. And don't forget to bring chocolate..



I'd like to put in a word for those of us with a salt tooth. I'll bring the chips.



Quote:
Privacy. ? On the net ? LOL



I'm old enough to remember a more innocent time. At 17 I got my driver license and no way I'd let them have my social security number emblazoned across the top of that piece of plastic. 1968 didn't feel innocent back then, but it sure does upon reflection.

I feel pretty at home here and have had zero bad experiences. The federal government already knows about me via my fingerprints being redone 3 times for my grade school teacher's clearance. Apparently my prints are too faint to be recognizable. After 3 tries even the feds gave up and decided to trust me with the children. So, I think I'm certified OK!

------
Always keep your words soft and sweet, just in case you have to eat them. Andy Rooney

Pfonzie- my honey Pfaff Creative Performance and Pfaff Passport, Bernina 930 and 830, Evolution and Enlighten sergers

wendyrb

California USA
Member since 12/30/11
Posts: 3780
Skill: Advanced
Body Type:








Date: 6/14/12 12:42 PM

I think we're on a similar wavelength.


Quote:
What I found is things went so very fast I did not have enough time to really think what I was saying and regretted things the next day, as I thought of how many ways a joke or jest could be misinterpreted. Even posting here on PR, I think about it and an hour later I edit it. The problem as I said before is that it is just the written word with no body language to communicate the full message. Thus what is a harmless comment can be misunderstood.



Even with body language, misunderstanding happens! After 3 decades with my beloved husband, I can attest to that. In fact, we had a recent run in about Facebook sharing of all things. Well maybe World War III is more truthful. Boy did I feel invaded and he thought it sweet that he told all of cyberspace something personal about me.



Quote:
The idea that social chat is being looked at bothered me at first but I actually am feeling much better about it and am coming to the conclusion "it's a good thing".



I may be coming around to that. EXCEPTIONS noted. Hey, I teach young adolescents to sew. Hence I know it's fun and a good thing when



Quote:
the normal rules for propriety should be relaxed and some screaming and spit balls SHOULD be allowed...



Oh, please don't misunderstand that! I'm not sayin' anyone's juvenile around here. Myself excepted.

------
Always keep your words soft and sweet, just in case you have to eat them. Andy Rooney

Pfonzie- my honey Pfaff Creative Performance and Pfaff Passport, Bernina 930 and 830, Evolution and Enlighten sergers



Member since 12/31/69



Date: 6/14/12 12:50 PM

I didn't know for a fact if it was recorded, but I always had assumed it was, like other sites are.

I got in on it late and with a different group then the original gals. Like PP said, it was a lot of topics, but there's a handful of ladies that know about my daughter more so then what I post on here, but nothing more then I have posted in emails or Facebook. (Or they know the Jerry Springer episode that is my life, but it's not as if I wouldn't tell anyone publicly anyway.)

Common sense should prevail. Politics were rarely discussed, except for PP's candidacy and other hot topics were usually met with silence, ignored or politely shut down.



threaddy


Wyoming USA
Member since 4/22/09
Posts: 2945
Skill: Advanced

1 member likes this.




Date: 6/14/12 1:01 PM

I kind of feel sorry for Deepika...with us, it's like herding cats

------
"The problem is not that there are problems. The problem is expecting otherwise and thinking that having problems is a problem." Theodore Rubin
"Life isn't about finding yourself. Life's about creating yourself." George Bernard Shaw
Dan 9:24-27

Bernina vintage and computerized, Bernina and BL sergers , BLcoverstitch (a stray Pfaff and Viking followed me home too)

Miss Fairchild


USA
Member since 8/24/02
Posts: 7936
Skill: Advanced





Date: 6/14/12 1:37 PM

Quote:
I kind of feel sorry for Deepika...with us, it's like herding cats

Or worse!!! I can certainly understand the reason for them being recorded, after the issues with the boards that we've had; after all, it IS Deepika's website and her head on the line if something should go wrong. What got my nose out of joint was the way it was done.

Maybe a suggestion might be to have a separate room just for this type of chatting, that can be knowingly monitored; someone we can go to if there is a problem and someone we know who it is. But maybe that would take up too much time and recording them is a better solution.

------
"Play the cards you are dealt, but choose who is sitting at the table"..AARP magazine

SEE MY ETSY SHOP HERE: http://www.etsy.com/shop/AuntMaymesAttic
My blog: http://auntmaymesattic.wordpress.com/
Printable Version
* Advertising and soliciting is strictly prohibited on PatternReview.com. If you find a post which is not in agreement with our Terms and Conditions, please click on the Report Post button to report it.
Online Class
Clone Your Favorite Garment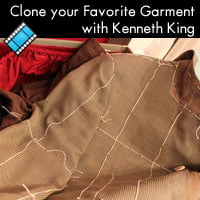 Online Class
More Knits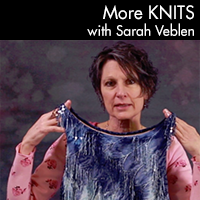 BurdaStyle Magazine 08-2005-103

by: LoriB
Review
McCall's 6696

by: Sandjjdesi...
Review
Jamie Christina Sunny Day Dress and Skirt Pattern (JC308SD)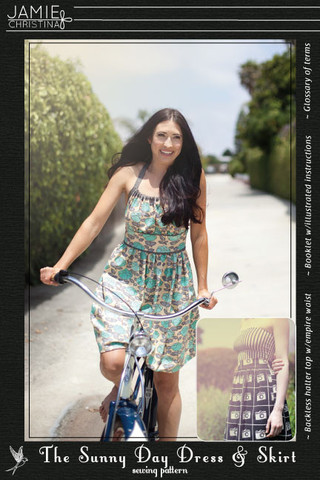 Pattern Details
Sewing Workshop Stella and Luna Tops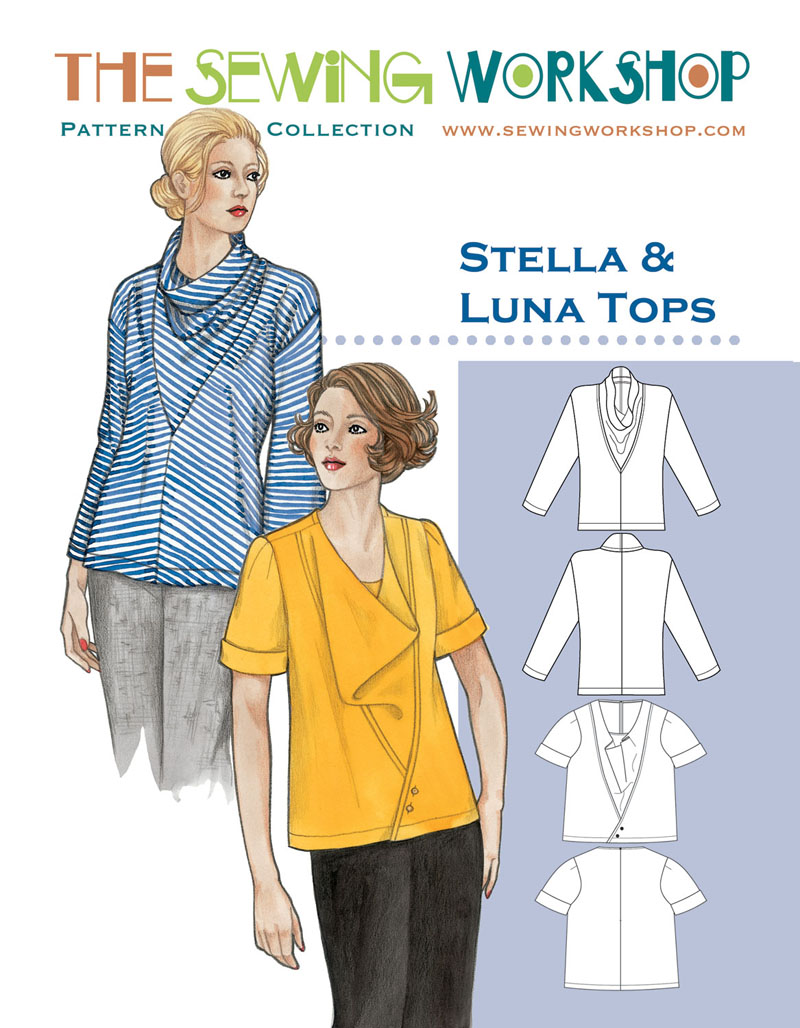 Pattern Details