Hi experts of pattern review!
You might remember me from the epic topic about fitting my first top.... I have finished it and will update with a picture when I have one to show, lol.
Anyway, onto the next challenge!
Vogue 8469
(lol at my dopey face in this pic)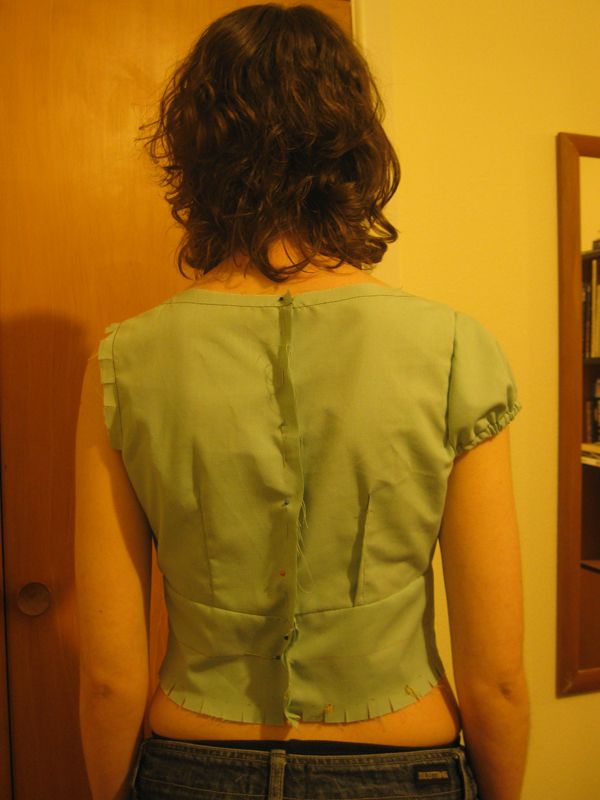 The bodice is interesting, the horizontal seams are slanted. It's designed for the waist seam to hit the waist at the centre back, but be higher by a few centimetres at the front.
Anyway, mine was about 4cm below my waist at the back!
But I didn't want to take it all out from the lengthen/shorten line on the midriff pieces, because I think that would destroy the style of the dress. The midriff would be so small it wouldn't have a good balance...
Here I sewed out two tucks of 2cm. One in the midriff, and one in the bodice.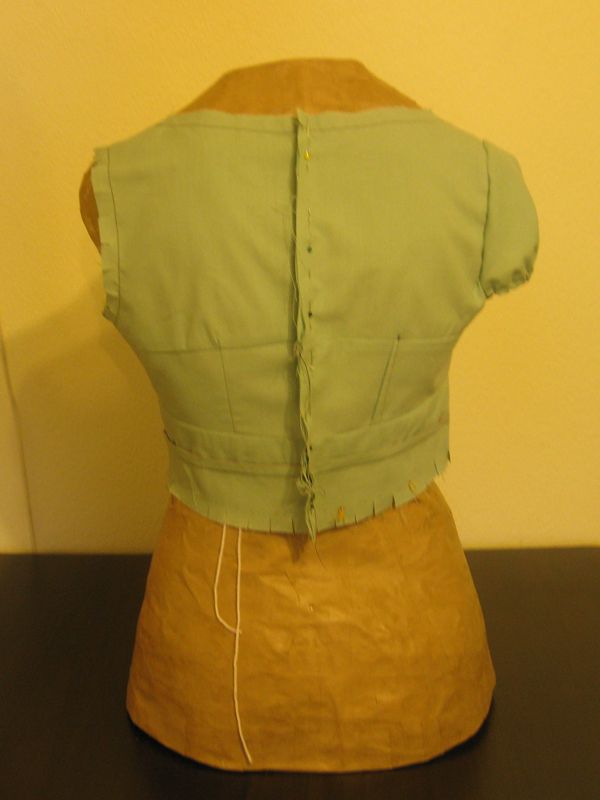 Okay, this is pretty boring stuff right? I'm growing in confidence so I think I did this bit okay.
But here is something I wanted to check with you guys. See the wrinkles on the back armholes? My fitting book said you could rotate that into a shoulder dart. Here is mine.
I released the shoulder seam and pushed the excess into a dart, like the book said. Fancy right?
It didn't say what the pattern work was though. Eep! So I kinda made it up. Please let me know if this is even remotely right, haha. :)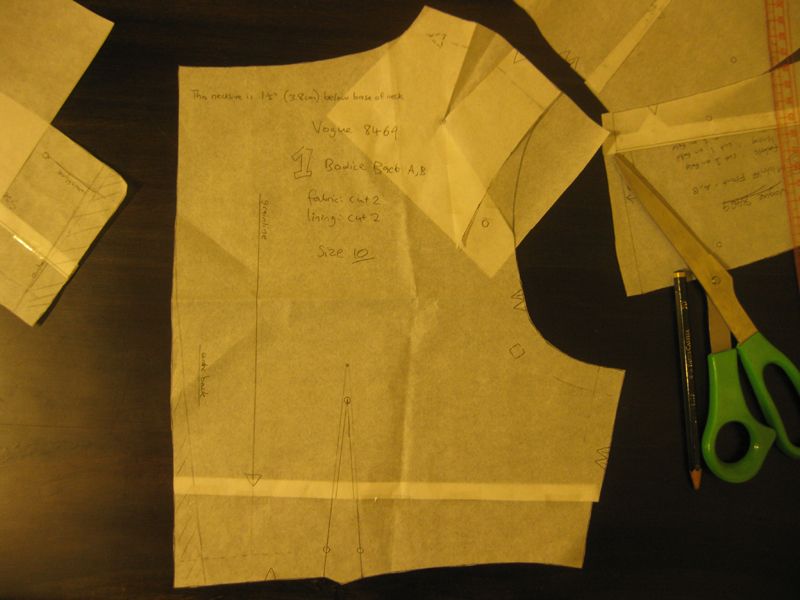 I slashed two lines, and rotated the wedge to open up the shoulder seam to the width of the dart. Then I just redrew the armhole seam where it was before. Am I right? I'd feel so proud if I was, lol!
I made a few other small changes too.
I pinned out a bunch of excess along the back seam. (about 2cm at base of waist).
I am taking in the side seams at the armholes as they gape outwards.
I am planning to do a small bust adjustment also.
Thanks for looking and for your input!
-- Edited on
6/23/12 5:21 AM
--
------
I have a new blog: makingitwell.blogspot.com
I'd love for you to visit :)