aliesje


Advanced Beginner
CANADA
Member since 3/27/10
Posts: 63



Date: 6/26/12 2:23 PM

My bf has asked me to sew some bags for his home brewing - he makes beer from grain - and we're trying to find the best fabrics to do it. If anyone can help, we'd be v grateful!:hug: (that's a hug from each of us :)

His homebrewing guides stipulate using voile or swiss voile (not dotted swiss) that is finer than muslin (the muslin I get here shrinks up like crazy and becomes rather thick). The bags steep in very hot water for an hour, and need to be closely woven enough not to let particles through (therefore cheesecloth = not acceptable), but they have to fully impart of the flavour of the grains. I've made some voile bags, using the lightest voile I could find, but he worries they may be too thick. He read about using swiss voile on a homebrew forum. What is swiss voile? Is it any different from plain ole voile?

In addition to the larger voile bags for grains, he's asked me to make smaller bags for hops - kind of like tea bags, but larger (2 x 6"). I thought, why not use the silk used in tea bags - but realize, I have no idea what that is. If I can't figure it out/source it, I was thinking of trying with some organza.

Any thoughts? Many thanks in advance!!!
A

JKimes


Expert/Couture
Member since 11/4/05
Posts: 575



Date: 6/26/12 4:08 PM

I think a tightly woven silk organza would work for you. Not sure I've ever seen a silk tea bag, but it makes sense.
Pam Erny's site carries good quality organza: https://www.fashionsewingsupply.com/

Good luck!
Juliette

------
Juliette near Austin, TX
Bernina 830LE
Bernina 350PE
Babylock Evolution
ElnaPro 905DCX
BabyLock Melody


argiope

New York USA
Member since 1/8/11
Posts: 23



Date: 6/26/12 4:40 PM

Would the sericin coating on the silk fibers cause problems if the bags are being boiled? I'd worry about the proteins coming off the organza into the water, though I'm not sure whether it'd be enough to make a difference in flavor. You might want to do some tests first if you go that way.

crazygrad


Advanced Beginner
Member since 11/11/07
Posts: 1498



Date: 6/26/12 4:46 PM

I'll ask my husband about his procedures-- he's a brewer. Has been an all grain brewer for almost a decade and has won several championships. Just an FYI that his info will be usable, even if the approach isn't the same as your husband's.

How long has he been doing the brewing?

crazygrad


Advanced Beginner
Member since 11/11/07
Posts: 1498

1 member likes this.




Date: 6/26/12 5:14 PM

Okay- the husband doesn't use this, but he has brewing friends who do. They typicallu get a nylon mesh. Several use nylon paint strainers.

One thing he mentioned is that most brewers who use bags often employ some trial and error to find what they like. Some really like using a huge bag that lets a lot pf water in and lets the grains open up and move freely. Others like a dense pack. But the typical material is nylon mesh.

This is one of the suppliers he routinely uses and one bag possibility
http://store.homebrewheaven.com/nylon-straining-bag-8x9-14-p560.aspx
I'm not affiliated, but I have ordered from them for him.

Sauvage


Advanced Beginner
Member since 7/22/09
Posts: 733



Date: 6/26/12 5:16 PM

Dharma Trading makes something called "harem cloth" that has a visible weave but is much tighter than, say, cheesecloth. It's here. $3.84/yard.

I don't know how muslin compares because my sense is that it differs in weave--and to confirm, the Muslin page at Dharma says that it comes in "different thread counts."

Honestly, I have no affiliation with Dharma, but if I were you I'd write to them with the question. They also have plenty of types of silk (though that's measured by weight, not weave).

------
Jeanne
2015 inventory:
Yards sewn: 0
Yards purchased: 0

"People....so much bigger on the inside." Doctor Who, "The Doctor's Wife," 6.04, by Neil Gaiman.

aliesje


Advanced Beginner
CANADA
Member since 3/27/10
Posts: 63



Date: 6/26/12 8:58 PM

thank you everyone!!

we went to our local fabric store armed with your suggestions, and I've come home with a cotton gauze and a nylon mesh for experimentation. I'm going to make a smaller bag for the hops with the silk organza i have on hand. My partner's a scientist, and is so happy to combine our three passions: science and lab experiments, beer, and sewing!

@JKimes: I think that it's very old fashioned - and now very posh - to use silk tea bags. Where I am (vancouver), there are a number of very posh tea companies, some of whom use silk. It's softer than organza, but similarly translucent. I haven't the foggiest idea what it is (and of course, tea co's only say 'silk').

@argiope: I know nothing about the proteins, but I showed my bf your message, and he doesn't reckon it'd be a problem.

@crazygrad: how cool that your husband's a brewer too, and an award winning one at that! I imagine you have many tasty nights!
My bf has been brewing for just a few months and is moving from using extract into "partial mash" and all grain. He would rather not use the brew-in-a-bag method, but I think he lacks the space and set up for other all grain methods (we're in a townhouse without a yard... just tiny patio in front). We bought a couple of nylon bags from our local homebrew shop, but he wasn't satisfied with them.
Thanks for confirming that nylon is the standard way to go. i tracked down a very very fine mesh, and hopefully that will work.

@Sauvage Thanks for the link to the harem fabric. Looks good! I've never ordered from Dharma, but it looks super cool. It's true that muslin differs immensely; the ones we can get easily have been deemed unsuitable. It's funny, I used to get beautiful muslin from that shop too.

Funny how none of us know what this swiss voile is, and what silk is used for tea bags!


LynnRowe


Advanced
Member since 3/9/09
Posts: 9405





Date: 6/26/12 9:30 PM

Sericin is boiled from silks during fabric and dyeing production. What is so often called "raw" silk, for example, isn't; it's silk noil.

True raw silk is dirty, gummy, sticky and stinky, and normally isn't available for retail sale.

You wouldn't want it to be, lol!
-- Edited on 6/26/12 9:32 PM --

------
I heart Panzy, Pfaff Creative Performance, the sewing machine love of my life!
And Baby (Enlighten serger), Victor (BLCS), Ash (B350SE-Artwork), Kee (B750QEE-Panzy's BFF), Georgie (B560-Kee's baby sister) and the Feather-Flock!

Most of all, I heart Woo (HimmyCat). Until we meet again, my beautiful little boy. I love you.

argiope

New York USA
Member since 1/8/11
Posts: 23





Date: 6/27/12 1:11 AM

I was under the impression that organza's stiffness was due to a small quantity of sericin that remains after processing. Here, for example, organza is defined as a silk that has not had the gum removed. I'm not having much luck finding a more definitive source, though, and it still may not make a difference to this particular project.

Elona


Advanced
Member since 8/24/02
Posts: 8617





Date: 6/27/12 1:39 AM

If silk organza's stiffness were caused by the presence of serecin, you would almost certainly know it by the fishy stench. Yowza. And phew. Oh, man; it is unmistakable.

From what I've read, the stiffness is due to a bazillion fine fibers per square inch, but I could be wrong.

https://texeresilk.com//main/cms/silk_information_dictionary




Printable Version
* Advertising and soliciting is strictly prohibited on PatternReview.com. If you find a post which is not in agreement with our Terms and Conditions, please click on the Report Post button to report it.
Restyling with Exposed Zippers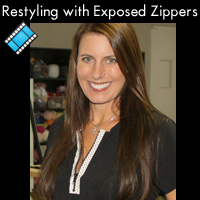 Beginners Guide to Dyeing Fabrics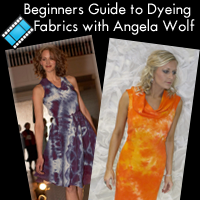 New Look 6144

by: Mazzygirl
Review
Grainline Studio 32001

by: froggiegir...
Review
Shapes Six Sense Skirt Pattern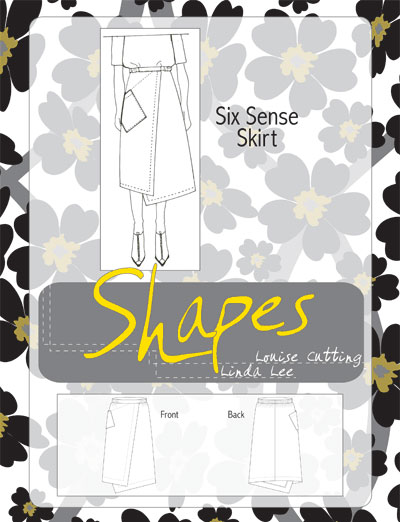 Buy Now
Victoria Jones Collection Happi Coat & Hanten (230)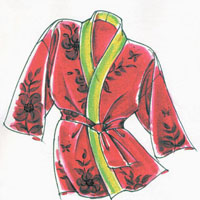 Buy Now