rubbecca


Member since 2/25/08
Posts: 138
Skill: Advanced Beginner



Date: 6/30/12 11:28 AM

I bought my Janome Sewist 509 almost 5 years ago. It's been a great, basic mechanical machine and very reliable. I'm starting to learn how to quilt and so I've been thinking of upgrading to a computerized machine to get extra features. I went to my dealer and he showed me Janome 2030 DC, 3160 QDC and 2012. I have the option of trading in my 509 and get $199 off the price of the new machine, but I sort of want to keep it as it's been so reliable. My kids (8 & 10) are interested in learning how to sew as well. My husband doesn't understand why I would need two machines. I probably won't use the 509 as much if I get a new machine but it's nice to have a back up.

What do you think of the three models my dealer showed me? The Janome 2030 is $599 and 2012 is $499 and the 3160 is $799. Although the 3160 has several more stitches, not sure if I want to pay an extra $200-300.

------
Janome Sewist 509
Rebranded Kenmore 19233/Janome DC 5100
Janome MyLock 644D
Janome CoverPro 1000CP
Brother PE 700II (traded)
Brother DreamMaker VE 2200

karen149


California USA
Member since 3/4/05
Posts: 3980
Skill: Intermediate



In reply to rubbecca

Date: 6/30/12 1:41 PM

Husbands...they just don't get it. Does he have only one screwdriver?

Kids can't really mess up a mechanical machine so the 509 would be nice to keep while you get yourself a nicer machine and then you can all sew together! The 2030 and 3160 are lightweight machines, kind of pushed as secondary machines to take on travel or classes but you may like them. For $549 you can get a sturdy DC4030 and for about $450 there is the time-proven DC3050, which has almost all or the same stitches as as the 3160. The 2012 is a great option for what it is, plus you get a walking foot, a 1/4 inch foot and hard cover in the package.

-- Edited on

6/30/12 1:43 PM

--

AminaHijabi


Member since 10/22/10
Posts: 1194
Skill: Advanced Beginner



Date: 6/30/12 8:37 PM

3160 is too lightweight if you ask me. I go to the Janome website and salivate over the DC 4030 myself and I'm keep the 509 for my kids, those times your machine needs servicing, loan to friends, for your elderly technology deficient mom to use when she visits... etc etc etc.

rubbecca


Member since 2/25/08
Posts: 138
Skill: Advanced Beginner



Date: 7/1/12 11:18 AM

Thanks. I have decided to keep my 509 as a back up machine and save up to get a computerized Janome. I'm also looking at 7330.

The main differences between 2012, 3160QDC, 2030DC, 3050 are the number of stitches and some have the ability to sew without the pedal. The 2012 seems to offer the most stitches, plus comes with walking foot and 1/4 inch foot and a hard case. It doesn't seem it has the ability to sew without the pedal which the 2030DC and 3160QDC have.

For those that have machines that can sew without the pedal, can you live without this feature or is it too useful once you have a machine that can just start and stop with the push of a button?

------
Janome Sewist 509
Rebranded Kenmore 19233/Janome DC 5100
Janome MyLock 644D
Janome CoverPro 1000CP
Brother PE 700II (traded)
Brother DreamMaker VE 2200

AminaHijabi


Member since 10/22/10
Posts: 1194
Skill: Advanced Beginner



Date: 7/1/12 12:25 PM

I have some knee problems that flare up now and then. For that reason I got a Janome AQS 2009 (same as JNH 720) which has the ability to sew without foot pedal so I can keep working on my projects when my issues flare up. For me it's too useful to give up. That doesn't mean I sew on this machine all the time, but after a period of sewing on that machine, there is a small transition going back to my mechanical machine. I think my thumb gets used to hitting that button. Since I have a system, I don't feel a loss of control either way, though I tend to go slower when I'm sewing with just start-stop control. I think the speed control is the more important feature for the majority of users, start stop is just a bonus add-on. However, there's really no reason for it NOT to be there if you've put the speed control and the needle up-down etc.

heathergwo

California USA
Member since 11/14/11
Posts: 958
Skill: Advanced Beginner



Date: 7/1/12 6:44 PM

My newest machine has the ability to stop/start (basically sew) w/o the foot pedal. I've never used it once! I, personally, don't see the advantage unless you have a condition like AminaHijabi does.

The newer features that are REALLY necessary are

-needle up/down button

-knee lift

-thread cutter

-variable speed control on the machine (not just thru the pedal)

Most people say to get the most machine you can afford as then you won't have to upgrade again for quite some time. I tend to agree! I mean you don't have to go crazy, but if it's a question of $200 vs. a machine you may have for 5 more years because it's that much better, than I vote for the $200.

HTH!

------
Brother Innovis 1250D
Babylock Enlighten
Singer Curvy 8763
Brother 1034D
Janome 385.19606
Brother 2340CV

Mufffet


Vermont USA
Member since 8/14/05
Posts: 13340
Skill: Intermediate



In reply to rubbecca

Date: 7/1/12 7:07 PM

Have you purchased extra feet for it? The 2012 is the machine that has a proven track record as the Kenmore 19110, the Janome H2008, the Janome 2011, and more, and it is such a nice machine. Try them out and see which you like best. Also, has the dealer got some previously loved higher up the chain Janomes? All their machines are quite reliable and I usually think you can get features in a reliable machine at any price point in the Janome line. I do not sell them, BTW, just have three of them in my sewing room at present.

The 3160 is lightweight, which is not really a handicap. I have an 8050, which weighs around 12 pounds - a bit less, and that machine is sturdy and sits right here when I sew - there is no problem, and it also is very portable, can be taken to classes, if I ever take one, and is a reliable machine.

If you can spend big, the 3160 has many nice features. You actually get a thread cutter which for a garment sewer is very nice, as it leaves short ends of thread. I am not used to one, but am going to try at some point to get used to one.

When you spend more, you rarely come to be sorry as over several years you will have more features at your fingertips, but that said, the 2012 and really - all the ones named are good machines I think you will be happy with - try them all and see which one makes you the happiest to sew on, and also pay attention to how you like the looks, as that is very subjective. Can't buy a machine you don't want to look at. ;)

------
"Be kind whenever possible. It is always possible."
--Dalai Lama

I have sewing machines

Maia B


Illinois USA
Member since 10/27/10
Posts: 5282
Skill: Advanced Beginner



Date: 7/1/12 7:09 PM

My mom is getting back into sewing after years away, and my sons are learning to sew. They all appreciate sewing without the foot pedal.

I love the Bernina foot pedal, but I rarely use the one on my Quest Plus.

On vintage machines, no foot pedal = no sewing. If they get lost or stop working, replacements can be expensive and/or hard to find.

I think it's kinda nice to have.

------
🌸 Plenty of machines, mostly Berninas 🌸

isakswings


Utah USA
Member since 8/22/08
Posts: 410
Skill: Advanced Beginner



In reply to rubbecca

Date: 7/1/12 8:42 PM

I cannot comment on the machines you are looking, since I do not know anything about them.

I do agree that you should keep your current machine. Not only because your kids want to start sewing, but also for the reasons you stated. Truth be told, having 2 machines will come in handy. Last year, I had my then regular machine stop working properly. I didn't have time to wait for my machine to be repaired, so I went out and bough an inexpensive machine so I could finish my project. So, for that reason alone, I think it is a good idea for you to keep your current machine.

Add the kids into the equation and I think it is hands down a must! Not only will it be easier for them to learn on a mechanical machine, but you can sew with them on your machine.

Happy shopping!

------
I'm fairly new to sewing but I am finding it to be fun and rewarding!

rubbecca


Member since 2/25/08
Posts: 138
Skill: Advanced Beginner



Date: 7/11/12 1:36 PM

Thanks for all your replys. I found out my friend just bought a 3160. And we happened to be at the same dealer on the same day, just hours apart! She hasn't sewn in 25 years and wanted to spend just $200-300 on a machine, but I referred her to my Janome dealer and after test driving the 3160, she was sold. I noticed the dealer would display a certain price and then knock it down $100. Is this a usual practice? So she got it for $699 instead of $799.

I still am interested in the 2012 because it's got a very cute heart decorative stitch that the 3160 doesn't have. It also seems to have more favorable reliability reviews than the 3160. The 3160 does have the auto thread cutter, start/stop button, extension table, and is lighter in weight.

While at the Janome dealer, I also watched an embroidery machine demo. Wow! There was a 13 year old girl whose parents had bought a $2000 sewing/embroidery machine for her birthday! What nice parents! I was salivating watching the machine do its embroidery thing. Not sure if I can justify the cost of the embroidery machine, but it was really neat.

------
Janome Sewist 509
Rebranded Kenmore 19233/Janome DC 5100
Janome MyLock 644D
Janome CoverPro 1000CP
Brother PE 700II (traded)
Brother DreamMaker VE 2200
Printable Version
* Advertising and soliciting is strictly prohibited on PatternReview.com. If you find a post which is not in agreement with our Terms and Conditions, please click on the Report Post button to report it.
Online Class
Fun with Fitting - PANTS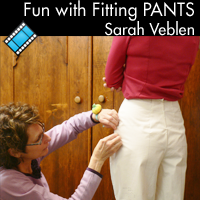 Online Class
Restyling with Exposed Zippers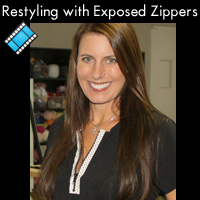 Jalie 3132

by: SewWil
Review
Paradiso Designs Lolita Simple Skirt Formula Pattern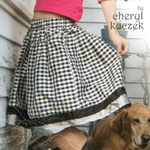 Pattern Details
Curve Runner 20 cm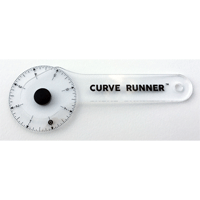 Pattern Details
Sure-Fit Designs Pants Kit

by: Annette Wr...
Review