wendyrb

California USA
Member since 12/30/11
Posts: 3638
Skill: Advanced
Body Type:




Date: 7/6/12 5:00 PM

Hi, I understand there's a way to use the iPhone in conjunction with the iPad to get wifi access. I'm not very techy, but if I get some pointers on "how to", I've got friends who can help me.

I've got a 3g iPhone and an iPad without. I'm underusing the iPad and don't take it out of the house. On the road, I use my iPhone that has an unlimited data plan and at home there's a laptop with internet and wifi.

Specifically, I'm going to New York and want to fabric shop. I'm debating about buying Pattern File to store my patterns for easy access away from home. The app doesn't yet work faultlessly on this feature. It does most things very well.

In general, once I know how to access wifi on my iPad, I'll be using it a lot more. Thanks for any guidance you can share.

------
Always keep your words soft and sweet, just in case you have to eat them. Andy Rooney

Pfonzie- my honey Pfaff Creative Performance and Pfaff Passport, Bernina 930 and 830, Evolution and Enlighten sergers

andye

Virginia USA
Member since 5/9/09
Posts: 1995
Skill: Beginner



Date: 7/6/12 5:07 PM

Here's Apple's page on personal hotspots

Note that you need a iPhone 3GS and apparently, it involves bluetooth. You need the iPhone 4 to actually share 3G over WiFi
-- Edited on 7/6/12 5:12 PM --

------
Bernina B330
Feet: 1,2,3,3A,4,5,7,8,10,13,16,18,20, 29,32,35,37,50,64,70,71,82,85,86, 92



ConnieBJ


Contest Committee
Ontario Canada
Member since 12/31/03
Posts: 2414
Skill: Advanced
Body Type:




Date: 7/6/12 5:10 PM

Here is what Apple says...
Hotspot info
It does depend on a lot of things- your iPhone, your carrier, etc. Hope that helps a bit.

Apparently great minds think alike!
-- Edited on 7/6/12 5:10 PM --

------
Connie Bontje

http://www.couturesmith.com
Twitter: Couturesmith
Facebook: Connie Bontje
Desperately trying to keep ahead of my pattern, fabric and dressform collection!

rivergum


Member since 12/17/06
Posts: 1723
Skill: Advanced

1 member likes this.




Date: 7/6/12 5:39 PM

I use my hotspots all the time. It,s not complicated at all. You don't need Bluetooth unless your iPhone is still version 3. Possibly updating your OS would also give you a hotspots on v3.

1. On the phone, look in settings and open the hotspot. Turn it on. You will notice that there is will be a password on the page lower down. Take note of it.

2. On the iPad, go also to settings and network. Find the name of your iPhone among the wifi access points. Connect and type in the password when prompted.

This is it in a nutshell. If you need more detail and pictures, go to the apple links.

On thing I notice when hooking into my hotspots with my windows laptop is that I lose the connection from time to time. In that case, turn the hotspot off on the phone and back on again. Reconnect.


------
Taking in is happier than letting out.

Sydney, Australia
theinsouciantstitcher.wordpress.com

tourist


British Columbia CANADA
Member since 7/23/07
Posts: 6553
Skill: Intermediate



Date: 7/6/12 8:36 PM

Yes, I use mine all the time, too. DH, the "expert", used to do it as well, but his iphone has flatly refused to operate as a hot spot for ages. We don't know why.

I work in a school with no wireless and they have done things like lock out facebook on their system. so if for some reason we need to look at facebook (yes, there are legitimate reasons! ) I fire up the hot spot and ipad and off we go.

The ipad travels all over the house with me and to work daily. I don't carry it everywhere, but often wish I did, as it is so much easier to navigate the internet on it.

People who are slow tech adapters, which usually includes me but not this time, have been known to do a jaw drop with a rueful, "my next phone really has to be an iphone."

------
http://bgballroom.wordpress.com to follow the progress on my next ballgown.

misschris

AUSTRALIA
Member since 2/3/06
Posts: 1654



Date: 7/6/12 8:48 PM

I use my iPhone as a hotspot for my Android tablet all the time. Initial set up was very easy and turning on is just a few touches. I would imagine Apple to Apple would be even faster and easier.

------
chris

Melbourne


wendyrb

California USA
Member since 12/30/11
Posts: 3638
Skill: Advanced
Body Type:




Date: 7/6/12 10:47 PM

Oh boy! This is really great news. Tomorrow I'll go with my husband to a somewhere without wifi and give it a go. I'll let you know how it unfolds. Many, many thanks for your coaching and reassurances.

------
Always keep your words soft and sweet, just in case you have to eat them. Andy Rooney

Pfonzie- my honey Pfaff Creative Performance and Pfaff Passport, Bernina 930 and 830, Evolution and Enlighten sergers

wendyrb

California USA
Member since 12/30/11
Posts: 3638
Skill: Advanced
Body Type:




Date: 7/10/12 2:26 AM

Today, the Apple support people confirmed it would be easy to set up the hot spot. And also, it turns out my long-time, unlimited data-plan at $30/month does not cover this. I'd have to drop it and get a $50/month plan that gives me less- 5GB. I can't justify that leap in cost and no way I'm giving up my unlimited plan.

Has anyone else run into this? Or, do you just happen to have a plan in place that works for the hot spot?

Unless there's something else I wasn't told, or there's another work around, it looks like I'm not configured to use my iPhone as a hot spot for my iPad. I'll use it at home with my wifi and at internet cafes.

The hot spot question came up because it's useful in general, but I also wanted to use my iPad on fabric shopping forays with Pattern File. Now, I have to rethink if the program and app are worthwhile using with these contraints.

When I stop and think about how much all this connectivity costs, it's jaw dropping. Phones- land line and cell, texting, data plans, internet and dish = a heck of a lot of fabric and sewing stuff!

------
Always keep your words soft and sweet, just in case you have to eat them. Andy Rooney

Pfonzie- my honey Pfaff Creative Performance and Pfaff Passport, Bernina 930 and 830, Evolution and Enlighten sergers

tourist


British Columbia CANADA
Member since 7/23/07
Posts: 6553
Skill: Intermediate





Date: 7/10/12 6:50 PM

Wendy - that is a shame! My system has been to wangle a way for DH to pay for my phone service. But when I was shopping to try to set up a new iphone for myself, it was ridiculous. "Yes, on this plan you get what you want plus 500 things you don't want and it all costs way too much except if you order today we have a special that includes 6 friends, but if your friends don't want it you can give it to a family member, but only if they are under 18 and live at home OR we give you 500 free minutes right now and an even higher price later!" Urrrrghhh...

The good news is that so many places are putting in wifi now it is easier and easier to get online free. We were in a restaurant with friends who "check in" to facebook a lot. They were surprised when the waiter said they didn't have wifi and my friend responded with "you know even McDonalds has free wifi now, don't you?"

If they have wireless debit/credit card capability, you would think they could manage a measly little internet connection, wouldn't you?

------
http://bgballroom.wordpress.com to follow the progress on my next ballgown.

andye

Virginia USA
Member since 5/9/09
Posts: 1995
Skill: Beginner



Date: 7/10/12 6:58 PM

Quote:
They were surprised when the waiter said they didn't have wifi and my friend responded with "you know even McDonalds has free wifi now, don't you?"



Probably has something to do with "ambiance".

Still, I'd like it if my fabric store and my grocery store had wifi. Especially since the latter has an iPad/iPhone coupon app.
-- Edited on 7/10/12 7:00 PM --

------
Bernina B330
Feet: 1,2,3,3A,4,5,7,8,10,13,16,18,20, 29,32,35,37,50,64,70,71,82,85,86, 92


Printable Version
* Advertising and soliciting is strictly prohibited on PatternReview.com. If you find a post which is not in agreement with our Terms and Conditions, please click on the Report Post button to report it.
Online Class
Perfectly Fitted Shirt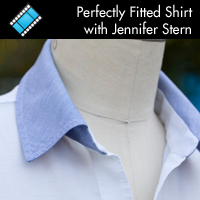 Online Class
Beginners Guide to Dyeing Fabrics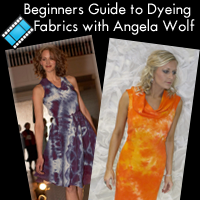 BurdaStyle Magazine 03-2011-132B

by: tiadia
Review
Sewing Workshop Valencia Jacket & Pants Pattern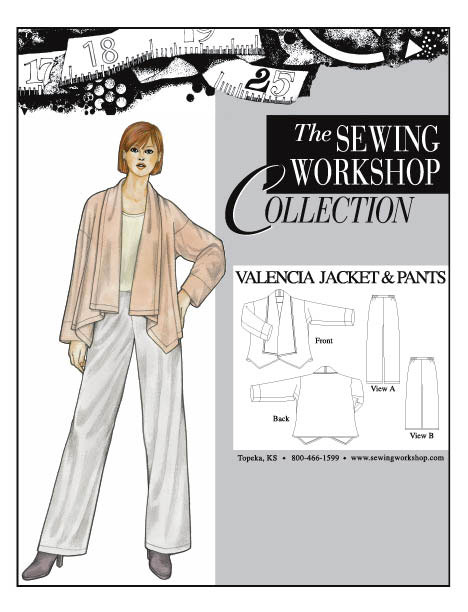 Pattern Details
Towne Purse Paper Pattern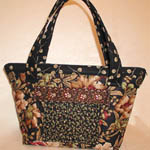 Pattern Details
Burda 9702

by: shannonsew...
Review