Sassy T

Member since 11/27/11
Posts: 71
Skill: Beginner



Date: 7/14/12 6:45 AM

mastdenman


California USA
Member since 1/12/04
Posts: 6279
Skill: Intermediate



Date: 7/14/12 1:15 PM

How about Sassy Noir or Sew Noir? Sew Sassy Noir?

-- Edited on

7/14/12 1:17 PM

--

------
Marilyn

January 2009 to January 2010 81 yards out and 71yards in January 2010 to the present 106.7 yards out and 146.5 yards in. January 2011 to the present: 47 yards out and 69 yards in.


Vintage Joan


Ontario Canada
Member since 7/16/07
Posts: 12933
Skill: Intermediate



In reply to Sassy T

Date: 7/14/12 10:11 PM

Quote:
So am wanting to change but up in arms about it.

"Up in Arms"?

OK, that has nothing to do with France or night, but I couldn't resist (probably should have).

......."Le Fil Noir"?

(a play on "film noir," but "fil" means "thread" in French)

-- Edited on 7/14/12 10:17 PM --

------
my shield and my very great reward ~ Gen. 15:1
~ ~ ~ ~ ~ ~ ~ ~ ~ ~ ~ ~ ~ ~
"Some people are so poor, the only thing they have is money." ~ Seen on a t-shirt worn by a young missionary in India

Re Becca


Went to PR Weekend!

Member since 9/12/05
Posts: 2218
Skill: Intermediate
Body Type:




In reply to Vintage Joan

Date: 7/14/12 10:25 PM

Quote: Vintage Joan

"Up in Arms"?

Oh, I am so stealing that...

OK, can I please steal that? :blush:

"Sew Up in Arms" I hate that whole Sew thing...

I like Thread Noir name, its visual and not cutsey.

So, what service are you going with? bloodspot or wordpress?

-- Edited on 7/14/12 10:26 PM --

------
http://beccabeckstuff.blogspot.com/

Damn the muslin, full speed ahead!

Re Becca


Went to PR Weekend!

Member since 9/12/05
Posts: 2218
Skill: Intermediate
Body Type:




In reply to Re Becca

Date: 7/14/12 10:28 PM

Quote: Re Becca

So, what service are you going with? bloodspot or wordpress?


Blogspot!

where did that come from...

------
http://beccabeckstuff.blogspot.com/

Damn the muslin, full speed ahead!

renren


Member since 7/20/05
Posts: 4033
Skill: Intermediate



Date: 7/15/12 6:56 AM

I like the alliteration in

Sew Sassy, Sew

See Sassy Sew

So Sassy, So Sew

So Sew, So Sassy

So Sassy

or some variant

-- Edited on

7/15/12 7:28 AM

--

------
ren

2016/2015 (by month)
ydg out: 2016 (10.125, 2.5, 9.75,1.5,9.75,15.75,4.5,0,0,0,0,0)ytd 53.875; 2015(11.125, 13.5, 0, 13.125, 12.625, 5.625, 11.5, 12.125, 11.875, 9.375, 2.5, 13.875) ytd 117.25
ydg in: 2016 (0,0,0,0,0,0,0,0,0,0,0,0) ytd 0; 2015 (9, 0, 0, 1, 0, 17, 6/13/38.75, 12, 0, 0, 0, 0) ytd 84.75; sd/lin/gd/jaf.com/sb/fm/sw
projects: 2016 (4,1,16,1,8,7,3,0,0,0,0,0) ytd 40; 2015(6, 10, 0, 12, 11, 3, 6, 7, 7, 9, 3, 9) ytd 83
UFOs out: 2016 (2,0,4,0,0,1,0,0,0,0,0,0) ytd 7; 2015 (1, 3, 0, 1, 4, 0, 0, 0, 2, 5, 0, 1) ytd 17
UFOs in: 2016 (1,0,0,0,0,0,0,0,0,0,0,0)ytd 1; 2015(2, 0, 0, 0, 0, 0, 0, 0, 0, 0, 0, 0) ytd 2
cuts of fabric used up: 2016 (3,2,3,0,4,6,1,0,0,0,0,0) ytd 19; 2015 (0, 2, 0, 3, 5, 0, 3, 4, 1, 2, 1, 2) ytd 23


Sassy T

Member since 11/27/11
Posts: 71
Skill: Beginner



In reply to renren

Date: 7/15/12 7:04 AM

I like the illiteration too but there are quite a few on google.

------
In school we are given a lesson then a test. In life we are given a test then a lesson!
https://ladysewstheblues.blogspot.co.uk/

Sassy T

Member since 11/27/11
Posts: 71
Skill: Beginner



In reply to Re Becca

Date: 7/15/12 7:08 AM

Lol yeah. Am only changing my screen blog name anyway, so half a dozen people could have the same name anyway. My blogspot website name will probably stay the same sassytsews.blogspot.com as my user name is Sassy T, and just in case I end up keeping Sassy T Sews. May end up just keep Sassy T Sews if nothing grabs me.

Liking Thread Noir at the moment, sounds a little more sophisticated than Sassy T Sews lol.

Anyone else prefer "Thread Noir" to "Sassy T Sews" and "A Dressmaking Journey"

-- Edited on

7/15/12 7:10 AM

--

-- Edited on

7/15/12 7:12 AM

--

------
In school we are given a lesson then a test. In life we are given a test then a lesson!
https://ladysewstheblues.blogspot.co.uk/

renren


Member since 7/20/05
Posts: 4033
Skill: Intermediate



In reply to Sassy T

Date: 7/15/12 7:31 AM

I like Thread Noir. It suggests something mysterious.

Dressmaking Journey seems a little . . . blah?

Thread Noir draws me in; dressmaking journey, not really.

------
ren

2016/2015 (by month)
ydg out: 2016 (10.125, 2.5, 9.75,1.5,9.75,15.75,4.5,0,0,0,0,0)ytd 53.875; 2015(11.125, 13.5, 0, 13.125, 12.625, 5.625, 11.5, 12.125, 11.875, 9.375, 2.5, 13.875) ytd 117.25
ydg in: 2016 (0,0,0,0,0,0,0,0,0,0,0,0) ytd 0; 2015 (9, 0, 0, 1, 0, 17, 6/13/38.75, 12, 0, 0, 0, 0) ytd 84.75; sd/lin/gd/jaf.com/sb/fm/sw
projects: 2016 (4,1,16,1,8,7,3,0,0,0,0,0) ytd 40; 2015(6, 10, 0, 12, 11, 3, 6, 7, 7, 9, 3, 9) ytd 83
UFOs out: 2016 (2,0,4,0,0,1,0,0,0,0,0,0) ytd 7; 2015 (1, 3, 0, 1, 4, 0, 0, 0, 2, 5, 0, 1) ytd 17
UFOs in: 2016 (1,0,0,0,0,0,0,0,0,0,0,0)ytd 1; 2015(2, 0, 0, 0, 0, 0, 0, 0, 0, 0, 0, 0) ytd 2
cuts of fabric used up: 2016 (3,2,3,0,4,6,1,0,0,0,0,0) ytd 19; 2015 (0, 2, 0, 3, 5, 0, 3, 4, 1, 2, 1, 2) ytd 23


Sassy T

Member since 11/27/11
Posts: 71
Skill: Beginner



In reply to renren

Date: 7/15/12 7:58 AM

Thank you, that's all I needed. I feel exactly the same just wanted to check someone else felt the same vibe. You have all been a great help. Thank you.

I have even changed the blogspot address too, so I must like it. Normally I just change the screen name but I really like Thread Noir. So goodbye Sassy T Sews and hello mysterious, sophisticated Thread Noir. Feeling all Veronica Lake lol

-- Edited on

7/15/12 8:10 AM

--

------
In school we are given a lesson then a test. In life we are given a test then a lesson!
https://ladysewstheblues.blogspot.co.uk/
Printable Version
* Advertising and soliciting is strictly prohibited on PatternReview.com. If you find a post which is not in agreement with our Terms and Conditions, please click on the Report Post button to report it.
Online Class
Understanding Interfacings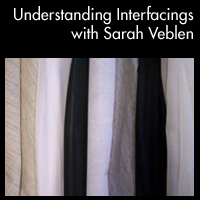 Online Class
Serging Ahead with your 5 Thread Serger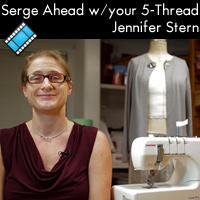 Vogue Patterns 8939

by: mochalover
Review
Victoria Jones Collection Misses' Traditional Muumuu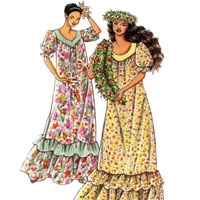 Pattern Details
Victory Anouk Paper Pattern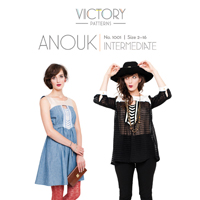 Pattern Details
Vogue Patterns 8831

by: Sue Parrot...
Review