dfsews


Nebraska USA
Member since 4/17/06
Posts: 864
Skill: Intermediate



Date: 7/16/12 9:00 PM

So, we have had the pup for 10 mos, ever since she was weaned. If we traveled, we took her along. That is, until last week, when we left for 5 days. A relative took care of her in our home, so she was not in a foreign environment.
Since our return, she wants to be in physical contact with one of us at all times! She walks over my laptop when I'm on PR or trying to work on the computer. I haven't tried to sew yet, but she is wimpering when she's not being touched, which she didn't do before. She not only follows me, but touches my leg with her nose on every trip to the bathroom, the fridge, the laundry room, etc.
I'm sure she'll probably calm down with more time, but for now she is nosing me constantly. Any suggestions to help this?

Sweetsong


Michigan USA
Member since 12/26/05
Posts: 1062
Skill: Advanced





Date: 7/16/12 9:09 PM

Give her some clothes that you have worn and put them where she sleeps/in her dog bed. Next time she goes to stay somewhere also take your clothes for her to sleep on. Also, ask your vet about this, add some Rescue Drops to her food or water.

Take a look online for some of the training remedies, best to nip this early on. She's having some major separation anxiety issues.

Our dog is much older, mostly deaf and the last living of four dogs. He's having some anxiety issues, too. We've had to start giving him small doses of "ace" to keep the house from being destroyed

beauturbo

California USA
Member since 5/2/09
Posts: 4489
Skill: Advanced





Date: 7/17/12 1:22 PM

A doggie friend might stop that. Then they might not even care if you were not there, so much at all, just some of the of the time! So there is bonding, and then also over dependence maybe. Just know that if you get her a doggie friend, and that doggie friend is not alone with you during it's bonding time, and does not bond with you first, the next doggie might bond with the first doggie instead. Then the issue could be even be the opposite in that when you ask the second doggie to do anything, she looks over and checks, and gets the approval of the first doggie first!

So I think she realized you left her for a while, probably did not think or even know if you were coming back, just because that had never happened before, and now is tailing you constant to make sure you are not ever out of sight, can't escape from her sight and that just cannot ever happen again. But, it has to happen again, because you got things to do and places to go, that she can't be with you each and every time, and every moment at all.

If mine, I think I would not drug her, but not encourage that a whole bunch either. I think I would make it a habit to just tell her (in same way each time before leaving out the door) that you are going someplace without her, and leave and do it. Start maybe with only being gone for a 1/2 hour or so, and work up to much longer periods of time. And don't sneak out of the house. Let her know you are leaving. When she see's you really do come back each and every time, she probably will just get used to it. As she is going to have to.

I do know of some people that had much older dogs like that, and it was a huge problem in that they could not leave them at all anyplace. (As they would freak out and tear the house apart) They even felt compelled to take them to work on a 8 hour office job, leave them locked in the car all day, and then run out and check on them in the parking lot, constantly all day. But it seemed to me, that they actually by their actions, sort of caused the whole thing too. And I think the longer it goes on, actually the harder it is to break that kind of thing.

stirwatersblue


Member since 12/13/08
Posts: 4196
Skill: Intermediate
Body Type:






Date: 7/17/12 1:35 PM

Quote: beauturbo
I would make it a habit to just tell her (in same way each time before leaving out the door) that you are going someplace without her, and leave and do it. Start maybe with only being gone for a 1/2 hour or so, and work up to much longer periods of time. And don't sneak out of the house. Let her know you are leaving. When she see's you really do come back each and every time, she probably will just get used to it.


This is my suggestion, as well. First, I'm sure she's just anxious right now and needs to make sure you're not going to go off and get lost again, and will calm down in a few days once her regular routine is reestablished. But if it persists past what seems normal, then I agree with the Alone Training. Start with tiny trips away from her (like the bathroom! ). Don't make a fuss--just up and go and come back. No big deal. Then leave the house for 10-15 minutes, leaving and coming back just as calmly. Gradually she'll get accustomed to being alone again.



------
~Gem in the prairie

blue mooney


Member since 12/21/02
Posts: 1910
Skill: Intermediate



Date: 7/17/12 5:37 PM

Poor little dog!

I'm going through something similar. We had two dogs, 12 and 14 years old. The older one died a couple of months ago and now the younger one has major separation anxiety. At first he cried during the night, but he's over that now. He is anxious if either one of us leaves the house, but really goes bonkers if we both leave. So we try to have someone stay home with him, but that's not always possible. Just to show you can have two dogs and still have to deal with this when you're left with one.

We're working on the alone training. Put him on his bed in a confined area (give him treats) tell him to stay, then leave and open & close the garage door because that sound is a trigger for him. We are staying outside 5-10 minutes right now, and will build up to longer times. I'm afraid it's going to be a long process, but I'm hoping we can go on a trip in December.

None of this was ever a problem when we had the two dogs together!
-- Edited on 7/17/12 5:38 PM --

------
--Robyn
sewing blog: http://bluemooney.wordpress.com/
other artwork blogged here: http://robynjorde.com/blog/

Learn To Sew


Member since 4/12/05
Posts: 13112
Skill: Advanced Beginner





Date: 7/17/12 5:46 PM

She had seperation anxiety big time. Give her time and love on her as much as possible. I know she had company in her home, but it was not YOU that kept her company. She missed you.

------
Bernina 630, Bernina embroidery module, Pfaff 2036, Bernina 1200DA serger, Unique Sewing Cabinet 450L

kathi s


California USA
Member since 1/23/03
Posts: 1736
Skill: Beginner



Date: 7/18/12 2:04 AM

Long ago, when we got our first dog, she became neurotic when we left for. Work. She chewed the table legs, the baseboards and the wooden dresser knobs. In desperation I asked the vet what to do. His answer was to get her a pet to keep her from being lonely. Since we didn't think we could handle another dog, we got a kitten. They soon became buddies and chased each other around the house. We named the kitten FridaBuddy. All the destructive behavior ended.

wendyrb

California USA
Member since 12/30/11
Posts: 3779
Skill: Advanced
Body Type:






Date: 7/18/12 3:38 AM

When I read this yesterday, I thought- oh the poor woman and sorry for the dog worrying. I didn't feel I had much I could offer to help. Then today I returned after 6 hours to find quite a mess! It's not the first time our beloved Bella has chewed up a storm, but it had seemed to ease off.

Bella is a smart, lovable, responsive dog who's won our hearts. I'm determined to figure out how she can live with us, including our 2 cats, in a healthy balance. To that end, I'll be consulting a trainer for some individual lessons.

Our dear animals are such a significant part of our lives. So, thanks for starting this heartfelt thread and for offering thoughtful advice. I'll be reading it closely.

------
Always keep your words soft and sweet, just in case you have to eat them. Andy Rooney

Pfonzie- my honey Pfaff Creative Performance and Pfaff Passport, Bernina 930 and 830, Evolution and Enlighten sergers

Bobbinnoli

Maryland USA
Member since 7/13/10
Posts: 140
Skill: Intermediate



Date: 7/18/12 10:15 AM

Several years ago our dog got out of our yard when the wind blew down part of our fence in a storm, and she was gone for 3 days. Some of the worst days of my life. When we brought her home she followed me EVERYWHERE--up and down the steps, when I went to the bathroom, took a shower, everywhere I went she followed, and sat so close to me that she was touching me. And it was quite an effort for her because she was 15. After about a week of this, she went back to normal. I think she just wanted to keep an eye on me, because she was traumatized.
I'm sure it will pass. You pup really loves you.

TessKwiltz


Texas USA
Member since 9/21/07
Posts: 1624
Skill: Intermediate





1 member likes this.



Date: 7/19/12 10:52 AM

We had the same thing happen with our Lucy. We found that she did better being kenneled than being left home alone wondering if we were ever coming back.

For now, when your pooch is doing something you don't want it to do, give her something specific to do. "Sit-stay", "down-stay", "in your spot/bed/whatever", then "come" with you when you go to another room, and repeat in that room giving her something specific to do. She should have a bed or some other spot in the room where your computer is that you tell her to lay down in when you are in that room. An anxious dog will feel more secure if you act as alpha dog and take charge.

Whatever you do, don't do the "poor doggy/sympathy/affection" thing. Dogs don't understand sympathy and think it's the same thing as "good dog" and that they are behaving correctly. Giving affection to a dog who is not behaving the way you want only reinforces the behavior.

------
Tess

"I am a degenerate art supply junkie" - Jane Davenport
Printable Version
* Advertising and soliciting is strictly prohibited on PatternReview.com. If you find a post which is not in agreement with our Terms and Conditions, please click on the Report Post button to report it.
Online Class
Pattern Work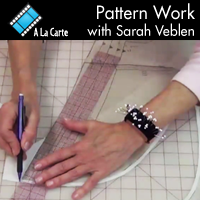 Online Class
The Contemporary Couture Jacket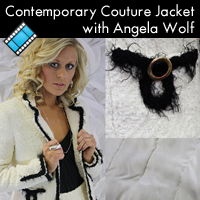 Butterick 3656 OOP

by: FreyaStark
Review
Jamie Christina Mission Maxi Paper Pattern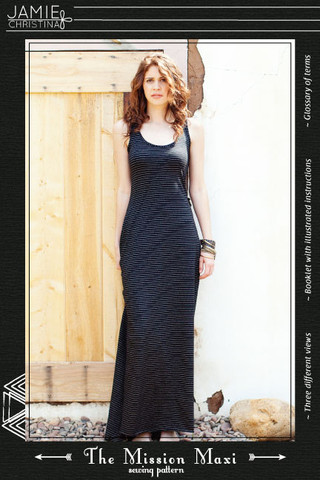 Pattern Details
Petite Plus 151 Pattern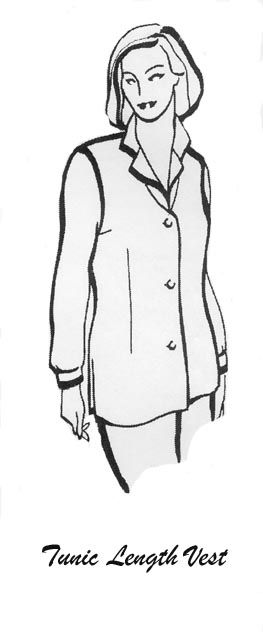 Pattern Details
Named Clothing Ailakki

by: chrystalmc...
Review