Artsewer

Intermediate
Member since 3/2/11
Posts: 1813

1 member likes this.




Date: 8/4/12 3:13 AM

I could use a bit of help here. Should I go with the Bernina, I already own the 635 and can share feet. Or the less expensive Baby Lock Melody, I have been looking for a travel machien for months. Today at my dealers he showed me a barely used 380 for a good price. $1000, with warranty. I almost walked out with it but decided to give it an over night/ I dont think he will have it very long. Tried it out and it sews beaufully. He also has a Melody by Baby Lock for a lot less.,I think the stitch quality is not up to the Bernian, But boy it is loaded with features.
Would appreciate your thoughts and wisdom.
It is gong to be for travel, piecing and some other things, back up .... you know all that good stuff.

-- Edited on 8/4/12 3:16 AM --

------
Bernina 750Q, 635E, 380, 1630
Serger 1100DC

Sonoma33


Intermediate
California USA
Member since 5/10/09
Posts: 1851





1 member likes this.



Date: 8/4/12 4:45 AM

I would go for the Bernina! But then, I totally admit to having a strong bias towards Bernina sewing machines, but Babylock sergers. I've truthfully only played on a Melody for a few minutes...

Is it the Melody that Learn has? Trying to remember which babylock she has for classes. She might be able to give some feedback.

*Never mind--just checked and Learn has the Molly, not the Melody.*


-- Edited on 8/4/12 4:46 AM --

------
Berninas 830LE ♥ Artista 630PQE ♥ 930 Record ♥ Juki TL2010Q ♥ Pfaffs Creative Performance ♥ Passport 2.0 ♥ Singers 221 ♥ 301 ♥ 500a ♥ Kenmore 1040 ♥ Elna 'Grasshopper' ♥ Tacsew T500 ♥ Babylock Evolution

Maia B


Advanced Beginner
Illinois USA
Member since 10/27/10
Posts: 4701

2 members like this.




Date: 8/4/12 5:17 AM

I don't know what the Melody costs, or what it weighs, but I'd go with the 380. Why?

You can share feet and accessories. If the 380 doesn't come with the foot controller that allows the heel tap needle control, you can just use the one from your 635.

Very little learning curve, since you've already got a Bernina.

Same physicality-knee lift, heel tap needle control, presser foot lifter in back. Definitely keeps me from fumbling around in classes. I thought I'd use my kids' 9lb Brother machine for classes, but it's worth it to carry the 18lb (+ accessories) Activa and keep the same rhythms I use to sew at home.

That's a fabulous price on the 380!!! They're $1800-$2100 NIB here. $1000 is less than a new 350.



------
🌸 Plenty of machines, mostly Berninas 🌸

GreenMtn


Intermediate
North Carolina USA
Member since 10/28/05
Posts: 293





1 member likes this.



Date: 8/4/12 9:17 AM

That is a GREAT price. I paid more than that for my 350. I have had it about a year and really like it. I think it sews even smoother than my 440.

My 350 is for travel/class and I love that I can use the same bobbins, same feet. It is so nice to have it packed in its bag and ready to pick up and go at any time. My 440 is set-up in a recessed cabinet and it was always a pain to unhook everything and pack it for class.

Artsewer

Intermediate
Member since 3/2/11
Posts: 1813





1 member likes this.



Date: 8/4/12 9:38 AM

I have to say I did like the way the 380 sewed (the stitches were beautiful) The price is 400 less on the used BL. But then I m thinking if I really want the 750 and really cant afford it I would trade in my 635 (if I can possibly part with and put that towards the 750.
More Likely I would sell the Horizon. Then I would have all Berninas.
Bonus in either case I would still have a 5.5 machine which I really love having.
The Babylock is nice and has a lot of great features that I enjoy using. Threader very easy, a true basting stitch and side ways motion sewing. Plus it has a big sewing table. Need to decide I dont someone else snatching up the Bernie. I think with that thought of fear IHave made up my mind. I dont think it is very light?
But a lot lighter then the full sized Artista.
Right?
That is the only way my DH will have any understanding of my SMAD. So Happy Birthday to ME!

------
Bernina 750Q, 635E, 380, 1630
Serger 1100DC

Artsewer

Intermediate
Member since 3/2/11
Posts: 1813





Date: 8/4/12 9:46 AM

Thanks GM
I did think the 380 was very smooth.
Not just my imagination.
I expected it to be like the 215 but I thought it was quieter.
The 215 is not That loud anyway.
My dealer has the case that was made for the 300's for a little while so It is turgouise. And very nice he would sell that to me for 89.
I thought the feet though not the all in one where really well made and fit snug. So even that Bias fell to the side, and I know this machine retails for at least 1500 to 1700.
It comes with the knee lift. I think someone wanted to know. Three button holes (the ones most used) a nice bunch of mostly used stitches. Appllique and Blanket. I am just using up time til I can call the store in 15 min. LOL>...Thanks for your imput.

------
Bernina 750Q, 635E, 380, 1630
Serger 1100DC

Artsewer

Intermediate
Member since 3/2/11
Posts: 1813





Date: 8/4/12 9:47 AM

I know Maia,
He said it has maybe two hours of sewing time on it.
Just enough to break it in.
I am calling as soon as the store opens.


------
Bernina 750Q, 635E, 380, 1630
Serger 1100DC

sewfrequent


Intermediate
Texas USA
Member since 6/27/03
Posts: 3221



Date: 8/4/12 10:13 AM

There's also something to be said for the re-sale value. In your case, you could change your mind in the next several (many) months and at least break even--possibly a bit of profit. For those with SMAD, that's always a comforting thought...no harm/no foul if you choose to trade up/consolidate at a later time. To me, that says you can't lose. i do also value the real basting stitch and did not know the melody had that. the one big thing you'd miss is that needle-threader! but the advantages noted here tend to out-weigh that...as wonderful as it is. Brother/BabyLock always have many more features than Bernina for the same $$ which does make choosing very difficult-- but that's a steal of a deal on the 380!!

PortlandMaine


Advanced Beginner
Maine USA
Member since 1/29/11
Posts: 2238



Date: 8/4/12 10:23 AM

Im gonna say it --- RUN TO THE STORE AND GET THE 380!

I was just thinking about the 3's yesterday and decided that if I was not me and a totally diff kind of quilter, you know the normal kind that sew a few quilts a year and might even send out the tops to be quilted .. I would be crazy about the 3's.

And so .. for a travel machine .. if youve got the bucks -- go get it!!

Nothing against the babylock -- but, its kinda as ugly as the juki f600.

------
Quilting up a storm!


andye

Beginner
Virginia USA
Member since 5/9/09
Posts: 1885



Date: 8/4/12 10:33 AM

go for it. It's a great price. Almost too good.

I have a 330, with knee lift retrofit. Good lighting. nice stitch, but with a few holes. The 380 fills almost all of these holes-- pressure adjustment being the major exception. Still, you have an artista to fall back on.
It's about twenty pounds altogether. Not the most lightweight of travel machines, but if you have strong arms, it's wieldy enough.


------
Bernina B330
Feet: 1,2,3,3A,4,5,7,8,10,13,16,18,20, 29,32,35,37,50,64,70,71,82,85,86, 92


Printable Version
* Advertising and soliciting is strictly prohibited on PatternReview.com. If you find a post which is not in agreement with our Terms and Conditions, please click on the Report Post button to report it.
Restyling with Exposed Zippers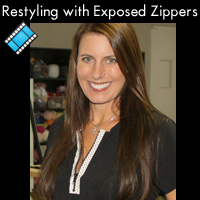 Sew a Designer Unlined Jacket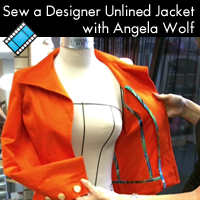 Vogue Patterns 8670

by: jlg
Review
Paradiso Designs Everyday Bag Pattern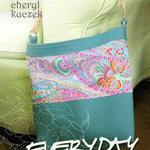 Buy Now
Sew Liberated Flora Tunic and Twirly Skirt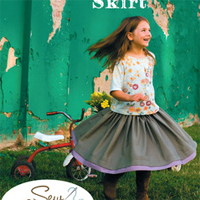 Buy Now
Butterick 5571

by: Tina Rathb...
Review