Aroura


Intermediate
Oregon USA
Member since 7/30/09
Posts: 1505



Date: 8/13/12 1:47 PM

I thought a mini-wardrobe sew along for those of use who are not able, for whatever reason, to follow the upcoming mini-wardrobe contest rules, might be a good idea!

We can stop cluttering up that thread, and do our own thing here, and still get the companionship and fun of sewing together, while being able to make a little wardrobe that works for our own purposes.
(Plus get us all in the sewing mood! Oh come back, come back to me, sewing Mojo! lol)

My plan for my wardrobe so far (and I'll make a storyboard later today) is: Lined jacket, Knit tee, Button blouse, knit dress, pants (either already owned jeans, or if I have time, corduroy pants that will match the lined jacket)
So my combo's will be:
Tee + pants
Blouse + pants
Jacket + tee + pants
Jacket + blouse + pants
Dress
Dress + jacket

My color scheme is black, white, teal, and lavender.

I hope a few others will sew along with me, and post what you are planning on doing!


Aroura

------
Sewing is more than my hobby, it is my art.
My new Blog: http://itssewcreative.blogspot.com/

Aroura


Intermediate
Oregon USA
Member since 7/30/09
Posts: 1505

1 member likes this.




Date: 8/13/12 2:44 PM

So, here is my storyboard:



I know the prints for the tops are crazy, right? But the lavender in them matches perfectly, so even though one is a floral and one is a geometric, I'm going to say they match....lol

The fabric above the jacket is for the lining. As you can see, the jacket and pants will be the same fabric (Assuming I don't wuss out and use jeans), and I also think the jacket will go beautifully over the black and white bamboo print knit dress. not the high-low skirt one, though that is tempting, but the one with the yoke and sleeves, full skirt, pictured far left of the envelope.
The McCalls button top I plan to make the gathered tie sleeves. I've made that view before, and frankly, I wear it more than any other top I've made excluding my Jaile knits. I can't wait to make another!

So, I do hope some others join me here, and can't wait to see what others are planning. ;)

------
Sewing is more than my hobby, it is my art.
My new Blog: http://itssewcreative.blogspot.com/

Claire in Montreal


Advanced Beginner
Member since 1/22/08
Posts: 1286



Date: 8/13/12 3:20 PM

As soon as that Key item rule got so convoluted, I pretty much decided to make the wardrobe that fits 'me' rather than the rules. I could make the layering pieces that the rules seem to require but I don't actually need them and right now I avoid layering at all possible

So a sewalong sounds like a great idea - maybe my mojo will show up and stick around long enough for me to finish. I'll work on a storyboard and see what I can come up with.

My existing skirt is an off-white background with brown, blue and green dots, so those will be my colors.

------
Claire
1seamatatime.blogspot.comi

There is always something to be thankful for.
I am in control of my reactions !

Vintage Joan


Intermediate
Ontario Canada
Member since 7/16/07
Posts: 10880



Date: 8/13/12 3:31 PM

I might do this, too. Would we be sewing during the same time frame as the Mini Wardrobe contest?

I need pants and skirts and some kind of bolero-type jacket (or more than one) to tie things together. I need tops, too, but I haven't done too well yet at sewing tops, so I'm picturing making things that would go with purchased black tops (= key item[s]).


-- Edited on 8/13/12 3:47 PM --

------
my shield and my very great reward ~ Gen. 15:1

Image: many years ago

mrsbewley


Intermediate
Ohio USA
Member since 8/14/08
Posts: 478





Date: 8/13/12 3:42 PM

Great idea Aurora! I was going to join the mini-wardrobe contest, but what I want to make doesn't quite fit the rules. I discovered that many of my recent fabric purchases have included taupe and turquoise, so those colors will be the "theme" of my MW.

I spent an enjoyable afternoon matching fabric and patterns, and here's what I came up with:

Two basic bottoms:
Jalie 2908 stretch jeans, white stretch denim
Vogue 1197 knit pants, black ponte

Tops:
Silhouette 175 Valerie's top - taupe rayon jersey
Vogue 9771 sleeveless v-neck, dark turquoise silk chiffon
McCall 6512 short-sleeve button-down blouse, light turquoise cotton voile
Vogue 8790 long-sleeve top, turquoise-brown-taupe print knit

I know I'm forgetting one more top, or was it a dress? Anyway, I probably don't need to add any more! I should have started this earlier in the summer, but I guess I can always wear the sleeveless/short sleeved tops with a jacket when the temps cool down. I have the white jeans all cut out and ready to go.

Hoping that this sew long gives me the motivation to get all this sewn!

Liz

Aroura


Intermediate
Oregon USA
Member since 7/30/09
Posts: 1505



Date: 8/13/12 3:50 PM

Claire, glad you will be joining in!

I'm also searching for my sewing mojo. Maybe both of ours are hiding out in the same place and we can find them together.

The skirt sounds lovely, and like a perfect piece to use for inpiration and color.
I guess I didn't say, the lined jacket is mine. Ironically, I probably could make mine fit into the contest because I'll be using a jacket for my key, but my problem is the "IF" I can make pants part. If I cannot, then I'll need to use jeans for my existing item, and then it wouldn't work. I've never made pants, and am still fairly intimidated to try. Pants are just...scary.

Joan, welcome aboard! I don't think we need to sew along precisely with the contest dates, we can be more open here, and give people more time. I'm all for starting now, and finishing whenever people can, even if that is after the contest ends. I think the only thing we're keeping is the 5 (or more) items and 6 (or more) looks thing. But even that should be flexible here. So, other than that, it's all up to you ladies!

Funny, tops are what I make the most of. But I understand what you mean, you get comfortable making certain things, and other things are just out of the comfort zone, lol.

Your plan sounds good! Tops for your inspiration piece(s), and bottoms and toppers to match them, will make a good variety of looks and a very versatile wardrobe.

Liz, your plan sounds really good also. Tops and pants, can't beat that, really. All can be worn with things even outside this particular wardrobe, probably, too, so good plan. :)

I love the Silhouette pattern! I've never seen that one before, it's really gorgeous. I'm such a pattern junkie, I may have to see if I can get my hands on that one, lol.

-- Edited on 8/13/12 3:56 PM --

------
Sewing is more than my hobby, it is my art.
My new Blog: http://itssewcreative.blogspot.com/

Vintage Joan


Intermediate
Ontario Canada
Member since 7/16/07
Posts: 10880





Date: 8/13/12 4:00 PM

Quote:

Joan, welcome aboard! I don't think we need to sew along precisely with the contest dates, we can be more open here, and give people more time. I'm all for starting now, and finishing whenever people can, even if that is after the contest ends. I think the only thing we're keeping is the 5 item/6 min looks thing. So, other than that, it's all up to you!


I like it! This may motivate me in another way. I have some */!*$&! translation work to finish up for someone (hope that person is not a PR member), and as soon as I get it finished, I need to take a couple of weeks to clear my head before the fall term, and that includes getting some clothes sewn. So I could start sewing in maybe a week and a half if I get my act together. AND it may take until early October, so there.

-- Edited on 8/13/12 4:49 PM --

------
my shield and my very great reward ~ Gen. 15:1

Image: many years ago

DonnaH


Intermediate
Texas USA
Member since 10/1/03
Posts: 1403



Date: 8/13/12 4:33 PM

I may be into this rather than the contest, mostly because I'm not sure I'm ready to make any kind of "bottom" - I don't really wear skirts (mostly since I don't have the right shoes, long story), and the only pants I've been successful with (gather elastic waist), I don't really wear except to bed or just around the house.

So this may be the solution! I can make tops and only tops! I have lots of ideas and fabric, so can get at least 5 out of it. Probably take me 5 weeks, lol.

I almost always wear khaki pants to work - I have 5 pair in slightly different shades, lol. Occasionally grey, brown, or black. Also recently bought a pair in a rust color, but ran into tension issues when trying to machine hem.

jannw


Intermediate
Washington USA
Member since 9/3/06
Posts: 8552





Date: 8/13/12 4:34 PM

I'd like to sew along with you...I'm still undecided about the contest. My plan, after some thought, will meet the requirements and I can get a lot of combinations, but all the layering may make me look as if I've gained a ton of weight. Also, the patterns I'm using are extremely simple and will probably get me laughed out of the contest!

I'm planning a "Faux Eileen Fisher" wardrobe of dress, leggings, two tops and a cardi...I'm using mostly Sewing Workshop patterns and the StyleArc leggings pattern. Phase 2 will be the Hudson top pattern, altered and modified...along with some slim pants...For colors, I'm using black, grey, a purple and a seafoam....I'm trying to use better fabric than I usually do(no JoAnn's!) but not the EF price point! If it's OK with you, I'd like to continue on with phase two after I finish the first five.

I did have to laugh when you said "no leggings, ever!" I wear them quite a bit, but I wear jeans to work and find it comfortable to change when I get home...however, I do wear longer tops with them...no rears or upper thighs exposed!

------
2009-113.25 yds
2010-115.5
2011-80.25+30+donated
2012 86.3 yds..
2013 21.0
Everyone who sews seriously has a stockpile of fabrics, because it is natural to purchase more than can be sewn in any one season" Singer, Timesaving Sewing, 1987



marec


Intermediate
Member since 5/11/08
Posts: 4642

1 member likes this.




Date: 8/13/12 4:37 PM

I'm in on this sew along! I only participate in contests for the social aspect. This sew along sounds like great fun and I know we will help one another. Count me in. I just need to finish my handbag for the handbag challenge and then I'll start on a storyboard. Probably 2 more days for me. Thanks so much for doing this Linda (Aroura)!
-- Edited on 8/13/12 4:38 PM --

------
my blog: http://kf-biblioblog.blogspot.com/
Stylish 60- http://www.pinterest.com/maresea/style-evolution/
Printable Version
* Advertising and soliciting is strictly prohibited on PatternReview.com. If you find a post which is not in agreement with our Terms and Conditions, please click on the Report Post button to report it.
Online Class
Beginners Guide to Dyeing Fabrics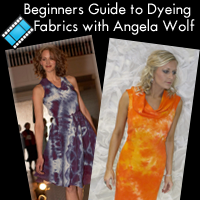 Online Class
Bust Adjustments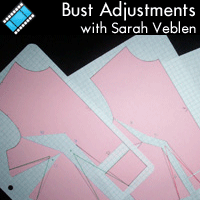 Vogue Patterns 8392

by: cleverkitt...
Review
Sewing Workshop Balboa Shirt & Topper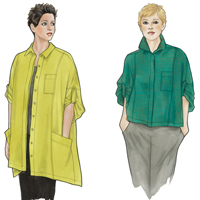 Pattern Details
Sew Liberated Mariposa Tee Pattern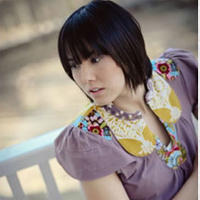 Pattern Details
McCall's 6518

by: BlossomKyl...
Review