sylvia114

Advanced
Member since 4/24/12
Posts: 32



Date: 8/16/12 10:01 PM

I'm in Bernina melt-down ... have an old 830 and will never part with it. I am obsessing about the 820. I am in love with Bernina and was going to wait for the new 7-series to hit the stores in Sept before making up my mind; but ... went to the store today to talk about the 7-series and made mistake of sitting at the 820. Oh my ... i'm definitely in love. but need either reassurance or a jerk back to reality ... be gentle... oh heck, just go ahead and tell me to bring it on home! I love this machine!

------
Bernina 830LE
Bernina 630
Bernina 830 Record
Babylock Ellegante 2
Featherweights 2
Featherweight Red and Black

SewBusy63


Intermediate
Member since 12/10/07
Posts: 4543





Date: 8/16/12 10:18 PM

Bring it home!!! You will not be disappointed! I had the 820 for two months then I traded up to the 830E, which is what I originally wanted. The 8 series offers features the new 7 series don't. Plus, it's been out a few years so all the bugs, if any, have been worked out.Go buy the 820!!

------
~Diana~

♥ Bernina 830E ♥ Bernina 1150MDA serger

✝The Lord is my Light and my Salvation: whom shall I fear? The Lord is the strength of my life; of whom shall I be afraid? Psalm 27:1✝


iSewQuiltArt


Advanced
AUSTRALIA
Member since 4/4/08
Posts: 3593



Date: 8/16/12 10:33 PM

Snap up that 820 if you love it. I love mine. There is nothing like it in my herd of sm's for speed, smoothness, features, joy of using, lighting...and even the simple things are just done so well its wonderful to use. When you love a machine, its truly a pleasure to use.
Why are you holding off? The 7 series won't offer more than you are getting in the 820 already.

------
Quilting up a storm
Bernina Girl, in possession of a small herd...

Artsewer

Intermediate
Member since 3/2/11
Posts: 1741



Date: 8/16/12 10:59 PM

I unlike the others woudl hold off until you can sew at the 700's
It won't be long now..... You may decide that the 820 is IT or you may decide after looking at all the options to go with one of the 700's. JMHO



------
Bernina 750Q, 635E, 380, 1630
Serger 1100DC

Learn To Sew


Advanced Beginner
Member since 4/12/05
Posts: 11353







Date: 8/16/12 11:05 PM

While I know you love the 820, wait to make a decision until you have sewn on the 7 series. If you still love, love, love the 820---BUY IT. Then and there. If you like the new 7's, then test all the machines and see what fits your needs best.

It is better to wait and be sure than to jump and wish you had waited.

------
I really enjoy quilting. I love to play with fabrics, colors and pictures. I recently discovered how much fun applique can be. As I love making pictures, landscape quilting can be challenging, but seeing the picture come to life is so rewarding.
Bernina 630, my main machine
Pfaff 2036, my class machine
Babylock Molly
Bernina 1200DA serger
Unique Sewing Cabinet 450L

hpthecat

Intermediate
WA USA
Member since 8/17/10
Posts: 163



Date: 8/16/12 11:46 PM

I have the 820, I have used it and enjoyed it immensely and without issue for the past year.

Here is the crux of the 820 vs. 780 debate.

What do you want to accomplish with your sewing? Are you planning to put your machine up on a quilting frame? and Do you embroider or plan to in the future?

I bought my 820 knowing I would like the option to use it comfortably on a frame "someday".....now....a year later, I have developed an interest in making modest embroidery projects, and I have found that most ready prepared patterns call for 6 by 10 or 8 by 8 stitching fields.

The new 780 provides more than 500 MORE Stitches than the 830LE and over 1000 MORE STITCHES than the 820. Plus the interface is more modern.

Honest to goodness....if I had to do it today making that choice....I'd get the 780e. I never would have bought the smaller harped Berninas-- that platform is antiquated now as far as I am concerned.

My advice: WAIT. Just WAIT. It won't be long now, they really got it right for a table top machine with this one. You'll kick yourself if you don't wait.

------
Bernina 820, Babylock Audrey, BL Embellisher, BL Evolution Serger

LynnRowe


Advanced
BC CANADA
Member since 3/9/09
Posts: 9172





Date: 8/16/12 11:48 PM

If you're asking, then you should wait and check out the 7 series, imo!

The 820 looks like a super machine...but have you seen how gorgeous the 7 s are?! Lookit all that stainless steel!

You may find the 780 does everything and more that you want, and prefer it and its "revolutionary new bobbin" to the 820.

I just like all the stainless steel.

------
I heart Panzy, Pfaff Creative Performance, the sewing machine love of my life!
And Baby (Enlighten serger), Victor (BLCS), Rupert (Pfaff 2023-knits expert) Ash (B350SE-Artwork), Kee (B750QEE-Panzy's BFF), Georgie (B560-Kee's baby sister) and the Feather-Flock!

Most of all, I heart Woo (HimmyCat). Until we meet again, my beautiful little boy. I love you.

ColorMeHome


Beginner
AZ USA
Member since 8/8/05
Posts: 3



Date: 8/17/12 0:41 AM

I sat down with the 830 today...I am in love too! I am very tempted to make the leap.

Maia B


Advanced Beginner
IL USA
Member since 10/27/10
Posts: 4608

1 member likes this.




Date: 8/17/12 1:41 AM

The 820 was $6000-6500 last I knew, and not capable of embroidery. The 710 is rumored to retail at $3500, the 750 at $4000. Embroidery can be added to the 750 (and maybe the 710-I forget).

The fully automated threader and "robotic" (for lack of a better term) bobbin system can be considered advantages or drawbacks, depending on your perspective. My threader has never missed, and I've had no trouble with the bobbin system, but with more moving parts, I figure more can go wrong.

The 7 series bobbin system looks VERY promising, IMO, but it *IS* a whole new, unproven system. First production runs of new models can be troublesome. Lots of brands have experienced that phenomenon, I wouldn't consider Bernina immune. If you can't trust your dealer 100% to "make it right" if that happens to
you, then don't buy any expensive machine from them, but definitely not a first run model.

The 8 series are bigger and heavier, by about 8-9 pounds, than the 7 series, so if you already have a table or cabinet, be sure the 8 series will fit or factor that into the cost.

My 820 has been absolutely trouble-free and fun. As a quilter, the 2" more of harp space is absolutely an asset. If I were buying now, however, I'd probably wait and see if the 7 series would satisfy me for maybe $2000 less.

If you go for the 820 now, see if you can get a great deal: ask for the walking foot (yes, IMO you'll still want it for quilting and sewing multiple layers even though the 820 has dual feed), straight stitch plate, and all the extra D feet and accessories you can get. :D

Good luck!

------
🌸 Plenty of machines, mostly Berninas 🌸

Maia B


Advanced Beginner
IL USA
Member since 10/27/10
Posts: 4608



Date: 8/17/12 1:46 AM

Oh, Lynn...the 8 series have the stainless steel free arm.

Oh, and the 7 series bobbin capacity is even BIGGER than the 8 series.

------
🌸 Plenty of machines, mostly Berninas 🌸
Printable Version
* Advertising and soliciting is strictly prohibited on PatternReview.com. If you find a post which is not in agreement with our Terms and Conditions, please click on the Report Post button to report it.
Break your Serger Out of the Box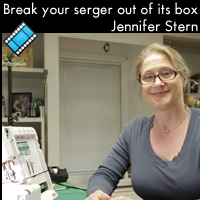 Create a Jacket Muslin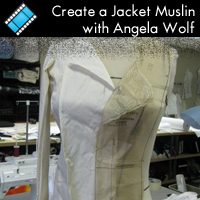 Megan Nielsen MN2102

by: KatiMade
Review
McCall's 6204

by: mimi g.
Review
PerfectFuse Medium White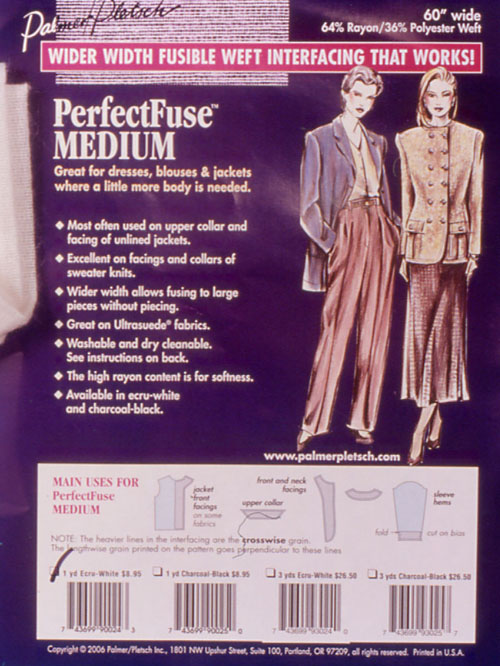 Buy Now
Sew Liberated Esme Top Pattern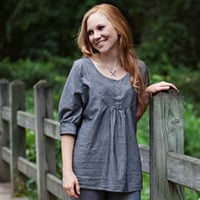 Buy Now