WantToSewAgain

California USA
Member since 6/15/11
Posts: 116
Skill: Advanced Beginner



Date: 8/22/12 11:35 PM

I bought some fabric to make my son a pair of lounge pants. I was folding the fabric after washing it and I noticed that in the selvage it says "Do not use for children's sleepwear". It is 100% cotton. What makes fabric ok for children's sleepwear? I think it has something to do with being anit-flamable??? Will fabric state that it is usable for children's sleepwear? I have never noticed this when looking at fabric in the store. Also, when is a child no longer wearing children's sleepwear? My son is almost 11 years old so I'm wondering if this warning is more for babies or small children.

katlew03


USA
Member since 1/4/08
Posts: 4782
Skill: Advanced
Body Type:




In reply to WantToSewAgain

Date: 8/23/12 0:10 AM

I have been unable to find ANY flame-resistant fabric for children's sleepwear. The pattern envelopes show pictures of children wearing their garments but the fabric stores don't carry this type of fabric. I read somewhere that most people run the children's wear that is flame-resistant through the wash using fabric softener which removed the flame-resistance, anyway. I often wonder if the child is supposed to wear the clothing in the evening and then change before going to bed???????? Like that's going to happen. Besides some of the treated stuff is kind of stiff and scratchy.

I also read that this is a way to keep from being sued if your child gets too near an open flame and the garment catches on fire. Haven't noticed any children crawling into a burning fireplace lately so maybe it's if they stick their hands over a gas flame on the stove

I tried to find fabric online when I made DGD some nightgowns recently and finally gave up. She's 8-1/2 and knows better than to get near an open flame, anyway. Smaller children would require more supervision. I think the clothing manufacturers have fabric made to meet the requirements -- although with so much of our clothing coming from overseas, I'm not sure it's as safe as they claim it is.

------
Sewn in 2012: 176.212 yds.
Total sewn in 2013 -- 225.848 yds.
Total sewn in 2014 -- 143.255 yds.
Total yards in inventory 1/1/14 -- 1752.5
Goal for 2015 -- 400 yards

Machines: Designer Diamond, #1+, H Class 100Q, Viking 400, Brother XR65 -- Serger: 936 -- Singer Coverstitch

JenSews2


California USA
Member since 2/21/04
Posts: 1316
Skill: Advanced Beginner
Body Type:




Subject: Childrens sleepwear Date: 8/23/12 0:11 AM

I think it has something to do with flammability. I've seen flannel in JoAnn's marked as "suitable for sleepwear" and plenty more not suitable. The sleepwear suitable fabric was 100% poly flannel and probably treated with some kind of retardant. My DS could never wear ANY 100%poly because his skin breaks out in a rash, probably due to the non-breathable nature of poly didn't go well with his sensitive skin. We've always made 100% cotton knit pjs that are snug fitting like the store bought 100% cotton knit pjs and that works. He's 9 now, but we've had to do that since he was a baby.

Who's to say when they outgrow the need for flame retardant stuff? I would think it would be more towards smaller children since they are usually in cribs or can't/won't think get themselves out of a burning house if the need arises. I don't know if there is an "official" age though. That's a good question. It may also be that children can be very hard to wake when sleeping and may not wake in time to get to safety (horrible thought!).

I would have no problem putting an 11yr old in cotton lounge pants. I'm just having the amusing thought of having to wake my own DS11 if he were to fall asleep in cotton lounge pants... "wake up, wake up... you can't sleep in those... take off your pants!!!" Umm... since that probably won't ever happen (the part about me waking him, he'd fall asleep anytime, anyplace, wearing anything he wanted!), I would rely on your own judgement.



------
*Jen*
If I stitch fast enough, does it count as aerobic exercise?

Elona


USA
Member since 8/24/02
Posts: 9166
Skill: Advanced
Body Type:




In reply to WantToSewAgain

Date: 8/23/12 3:02 AM

Part of it is CYA, due to the terrible house and tenement fires that used to be so common and that I suppose still occur in high density housing not in compliance with fire codes. The newspapers of the 18th-early 20th centuries were filled with ghastly stories of these disasters. You can imagine the liability for manufacturers of children's clothing.

All our houses have been up to code, and frankly, I never wanted fire-retardant products near my son's skin, so apart from a few garments, most of them gifts, he wore pure cotton day and night.

------
Elona

Rybe


Oregon USA
Member since 2/18/09
Posts: 336
Skill: Intermediate



Date: 8/23/12 3:07 AM

I believe anymore this has to do with the chemicals that were used in dying/making the fabric. Or the mills inability to prove or unwillingness to pay to prove that they're within the extremely strict guidelines for children's products. It's mostly just a thing to keep from getting sued. Though this falls into the category of why it's a really good idea to prewash your fabrics. Especially if it was cheaply made.

The fire retardancy thing is, fortunately, falling out of favor. Those fire retardancy chemicals are dubious in the safety and I guess the childhood combustion epidemic of '01 is over or whatever caused such a stupid trend in the first place.

Maia B


Illinois USA
Member since 10/27/10
Posts: 5122
Skill: Advanced Beginner



Subject: Childrens sleepwear Date: 8/23/12 4:17 AM

The flame-retardant treatment wears off in just a few washings, anyway, but the chemicals can't be good for anyone who is exposed. More important, to not dress kids in very loose clothing when they might be near flames, like a gas stovetop, fireplace, BBQ, firepit, etc.

I think it's a liability thing. Weird, though, as crib bumper pads are still sold, even though the SIDS Alliance, AAP, etc are all against them.

------
🌸 Plenty of machines, mostly Berninas 🌸
Printable Version
* Advertising and soliciting is strictly prohibited on PatternReview.com. If you find a post which is not in agreement with our Terms and Conditions, please click on the Report Post button to report it.
Online Class
Understanding Interfacings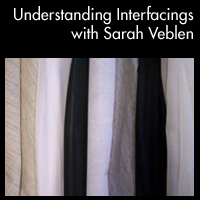 Online Class
All About Linings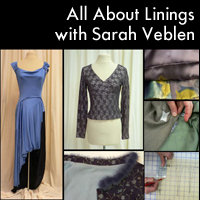 McCall's 6243

by: 1SewSweet
Review
Jamie Christina Mission Maxi Paper Pattern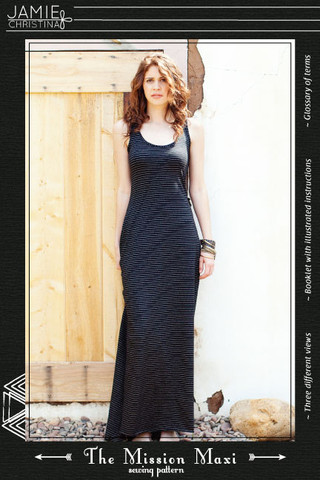 Pattern Details
Paradiso Designs Kimono Jacket Formula Pattern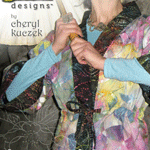 Pattern Details
McCall's 6641

by: sewing gen...
Review