Map


Ohio USA
Member since 5/21/05
Posts: 184
Skill: Advanced



Date: 8/27/12 6:26 PM

Yesterday morning around 9 AM , I'm drinking coffee in my pajamas and my husband in his underwear pressing off slacks to wear to church. In walks a home health worker, doesn't knock, doesn't use the doorbell. She starts complaining , calling me Judy and how hard it was to find my house. I immediately told her to leave,don't come back. This isn't Judy's house. I called her place of employment and made clear that I'm no longer telling people how to get up to Judy's house. They have had enough people go up there after they come here first. My numbers are clearly visible on my porch.Even my family knocks. I can't believe how rude this person was. Didn't apologize either. On a funny note, my husband was glad he didn't go out to get the morning paper and leave the door unlocked. That was me.





tgm and Kittys


Wisconsin USA
Member since 3/8/10
Posts: 8653
Skill: Advanced Beginner



In reply to Map

Date: 8/27/12 7:07 PM

Oh how rude!

...... That is just very inconsiderate & on a Sunday too! Very rude!

I had someone walk in last week no knocking, no door bell just comes in. Very upsetting for sure! I was by myself as DH had gone to work & it was getting dark... People just not thinking & so rude!

------
Remembering my most loved BFF (Best Furry Family, a very close friend, family)...The Baby my kins, my Abigail ..11/2/03 - 3/7/16

She's my Baby & I'll love her if I want to, love her if I want to.... you would love her too she's the Baby ... the kins ...sung ..just one of her songs..
I miss you an awful lot my Baby ...Ab-i-gail she would come running when I would say her name like that...

Lord please take care of my much loved kitty. +
Thank you Lord for loaning me the much loved Babykins. +


Mufffet


Vermont USA
Member since 8/14/05
Posts: 13542
Skill: Intermediate

5 members like this.




Date: 8/27/12 7:13 PM

Forget rude! If you ever leave your door open, it could be a house invasion. LOCK the doors people - everywhere - you aren't safe just because you live in _______ or in the country - believe me. Lock your doors if you are home or if you are out.

------
"Be kind whenever possible. It is always possible."
--Dalai Lama

I have sewing machines

Vintage Joan


Ontario Canada
Member since 7/16/07
Posts: 12939
Skill: Intermediate



In reply to Map

Date: 8/27/12 7:17 PM

That takes the cake. And I feel sorry for Judy. I'd call her and tell her to make sure her doors were locked. Maybe windows, too! Sounds like this worker has never heard the word "boundaries."

------
my shield and my very great reward ~ Gen. 15:1
~ ~ ~ ~ ~ ~ ~ ~ ~ ~ ~ ~ ~ ~
"Some people are so poor, the only thing they have is money." ~ Seen on a t-shirt worn by a young missionary in India

Nikki


Maryland USA
Member since 4/8/02
Posts: 2669
Skill: Advanced



Date: 8/27/12 7:21 PM

In a previous apartment, the property manager had a day worker doing something in the hallway but not in our unit. However, he gave the worker a key to our apartment and told the worker he could use our bathroom. The property manager did not, however, tell us that there would be a worker, or that the worker would have access to our apartment.

My housemate happened to have the day off, so he slept in and finally got up - to find a strange man standing in the middle of the apartment. My housemate didn't call the police, but I probably would have...

------
mmmmm woooool

Karla Kizer


Member since 4/8/02
Posts: 8319
Skill: Advanced

3 members like this.




Date: 8/27/12 7:24 PM

I think Home Health Care Worker is da*ned lucky she wasn't shot!

------
"Never try to teach a pig to sing; it wastes your time and it annoys the pig." -Robert Heinlein and Ann's father. Thanks for the reminder, Ann.

Where are we going, and what am I doing in this handbasket?

Matthew 25:40 (New International Version)
The King will reply, 'I tell you the truth, whatever you did for one of the least of these brothers of mine, you did for me.'





beauturbo

California USA
Member since 5/2/09
Posts: 5418
Skill: Advanced



In reply to Map

3 members like this.



Date: 8/27/12 7:46 PM

That is pretty rude. I have been dealing with a lot of home health care workers for my aging Mother. I think they do sometimes just take some liberties they really should not, and just walking in without even knocking (never mind you even got the wrong house) is pretty bad. That kind of action might be kind of self limiting though, because if someone did that a lot and had the wrong house, they might really scare someone and get shot as a burglar or thief instead. So I think it's dangerous for them too.

I'm thinking though if maybe "Judy" was deaf, and the Health Care knew that, and worker was really busy, and not wanting to wait around, that might have prompted something like that, but still I think it's a real bad idea for them to do that.

I was in the shower of a rental house once, (that I had rented for a long time) that was up on the market to be sold, and did have a realtors lock box. The thing was though, under written contract agreement with me, they were only supposed to be able to even have open house or even show anyone the house on certain prearranged days. This was not one of them. Realtor used her key to bring people in when I was in the shower, and really scared me. I was real bad about it though, as after I got over my fright and realized what was going on, I just walked out there all naked and soapy and asked them, what did they think they were doing? That actually solved that problem, and after that, they only let themselves in at the specific contacted for times.

sings2high


USA
Member since 11/25/11
Posts: 771
Skill: Expert/Couture
Body Type:




Date: 8/27/12 7:49 PM

Glad my parents have a very large dog, since they live out in the country and only lock the door at night. I live in town, lock both doors at all times and ask to see ID if anyone comes to the door. Why would a home health care worker walk in without knocking? It boggles the mind!

------
Measure twice, cut once. While this saying is useful in many ways, I have no qualms about editing my posts.
2016: one project started, one project done. No, not the same project, LOL.

Changma


New York USA
Member since 2/20/12
Posts: 1093
Skill: Advanced Beginner



Date: 8/27/12 7:59 PM

It makes me crazy that my parents never lock their door during the day...and they don't hear very well, so they could be cleaned out in a heartbeat. I have never left my door unlocked-too many crazies out there!

------
I'd much rather have PEACE than pieces...



Member since 12/31/69

2 members like this.




Date: 8/27/12 8:09 PM

My mom worked as one when she was a student nurse, and went into several people's houses...AFTER she was told to. I am also sure she knocked before doing so.

The only person I do that to is my mother. I open the door and yell "knock knock", but only because both of my parents are getting up there and they don't move around very well. In the end it's much easier for me to let myself in then for my mom, with her bad back and knees, or my dad who has broken his back 3 times to get to the door, which is quite a ways from where they are.

The only person I don't freak out about just walking in my house is my 13 year old. When he is here, he goes between mine and my mom's house, and he knows he doesn't have to knock.

On a side note, my baby sister is in rehab and her and her friends tried to scare us when she was on the drugs. And no, I don't know why. They would beat on the house at the baby's room, very loud thumps. The third night they did so, I went out with the 357, cocked it and the noise at 2 am is very frightening. To them at least.

I live in a very rural area, so no, it isn't just the city you have to be careful.
Printable Version
* Advertising and soliciting is strictly prohibited on PatternReview.com. If you find a post which is not in agreement with our Terms and Conditions, please click on the Report Post button to report it.
Online Class
Create a Jacket Muslin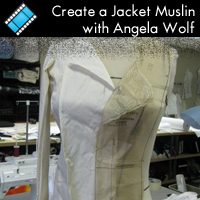 Online Class
Sewing with Slippery & Drapey Fabrics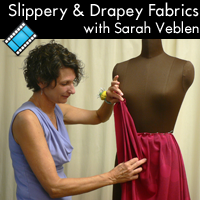 Simplicity 2398

by: MaidenJane
Review
KnipMode Magazine 01-2011-6

by: treefrog
Review
Petite Plus 501 Pattern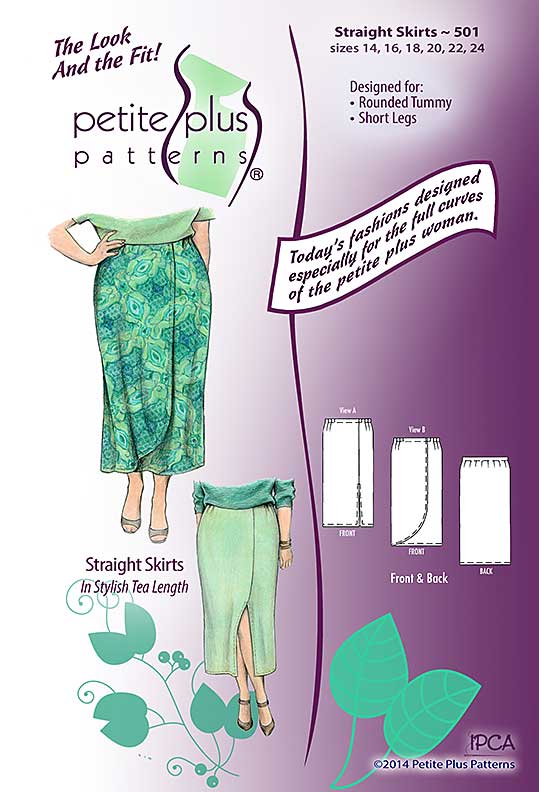 Pattern Details
Sew Chic The Tia Dress Pattern (ln1312)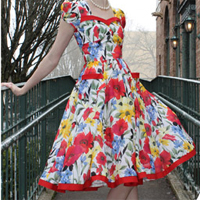 Pattern Details