Mikgirl


Member since 2/24/10
Posts: 309



Date: 8/28/12 8:22 PM

I go to a playgroup with my toddlers.

There's this boy who's on the "wild side", and his mom is always scolding him.
Today, we were playing with blocks, and the boy comes around knocking everybody else's blocks.
The mom was telling him to be nice at first.
Then she saw a big tupperware box (?) that had all the blocks, and said "if you don't play nicely, I'm gonna lock you in here!"
The boy thought she was playing so he went into the box...
She put the lid on him and locked the lid!!
She left him in there for few seconds, and opened the lid.
The boy thought it was funny, so she did it again, few times.
All the moms around (including myself) had raised eyebrows, but didn't know what to do because appearently the boy was having fun.
The scary thing was that the mom wasn't laughing. She always just has this blank face.

I've seen her grabbing him by his neck (while the boy is screaming saying it hurts) or pulling his ears (when we had an eye contact she let it go) while scolding him.

I'm concerned for this boy, and also for the mother as I know parenting a toddler can be very stressful, and I don't want her to be taking it out on her child.

But I know people have different ways of disciplining their children.
I myself have never hit my kids so I'm wondering if I'm just over reacting.



Is this an ok behavior?

Leoladysw


Intermediate
Kansas USA
Member since 6/14/12
Posts: 160



Date: 8/28/12 8:35 PM

I would have just asked her, "What in the Hello do you think you are doing? Are you crazy?"

------
Six Elna Lotus/Stella sm [kid's sewing classes]
Elna 33C SP sm, Pfaff 1473 CD sm, Viking 6030 sm, Singer Sphinx 127 sm, Singer Lotus 127 sm, Bernina 830 Record, Nelco J A-38 sm, Necchi Lelia 515 sm
http://leoladyshousecollectiblesandgardens.blogspot

Michelle T


Intermediate
British Columbia CANADA
Member since 8/24/02
Posts: 4535



Date: 8/28/12 8:39 PM

Locking a child in a plastic box is life threatening, he could suffocate.

I raised a challenging child. It is not easy, but the behaviour your describe is very dangerous.

There are support services for parents of challenging kids.

I am also not one to keep my mouth shut, I would have called the mother out at the time, she is showing a very bad example for other kids who may close a child in a plastic box.

Remember when we were kids and Fridge doors latched and many children died playing hide and seek in them? I may be much older than you and you may not have experienced that.

The mother needs support, but I would be reporting her too. Her behaviour is not safe for her child.

------
Proud parent of a Dwight International School Honour Roll Student



Member since 12/31/69

3 members like this.




Date: 8/28/12 10:16 PM

These posts are kind of alarming. There is no talk of really helping the mom, talking to the mom, just jumping on her and reporting. Yes, I read where it's indicated that the parent/s need help, but never an offer of actually doing so.

While I understand the concern completely, there's a lot of steps between "hey, what's going on?" to calling child services. Do I think her behavior is acceptable? No. It is dangerous and it does need to be pointed out. Is the mother young? It being dangerous might not occur to her.

Have anyone even talked to this mom? Does she have any support group at all? Is she a single mother? Is she taking care of elderly parents? Is it PPD? What kind of support does this woman need? Is she just lonely, bored and in serious need of a friend and hence the blank look? Is it as simple as talking her into going to a doctor, getting an anti depressant and utilizing many hospital run parenting classes? Is she on WIC? They also offer a metric crap ton of classes and support if she asks for them.

As a side note to it, obviously something is going on that needs to be looked into, yes. Parents get scared and run when they are reported because they need help in some fashion and freak out when it goes from noticing something is wrong to getting the state involved and the kids get even more lost in that event. Many children are moved state to state to avoid child services and become more abused in the process from it.

I am just pointing out there is alternative solutions to a bad problem.


Leoladysw


Intermediate
Kansas USA
Member since 6/14/12
Posts: 160

1 member likes this.




Date: 8/28/12 10:33 PM

But Sew Ducky, you and most of the public are not equipped to deal with the mom's issues if they exist. That is WHY social services exist. It is NOT for the public to try to help her, cause it sounds very likely she is on drugs or has some other issues. Let those who ARE qualified know there is a problem, and let them handle it. Social services is not the cause of the problem, but they can be a solution.

------
Six Elna Lotus/Stella sm [kid's sewing classes]
Elna 33C SP sm, Pfaff 1473 CD sm, Viking 6030 sm, Singer Sphinx 127 sm, Singer Lotus 127 sm, Bernina 830 Record, Nelco J A-38 sm, Necchi Lelia 515 sm
http://leoladyshousecollectiblesandgardens.blogspot



Member since 12/31/69

3 members like this.




Date: 8/28/12 10:38 PM

Where I live the solution social services provides is to take the child, then the parents spend years trying to get them back. It is simply to remove the child and screw the parents.

Social services get involved one of two things generally happens: the parents get tired of the state's BS and tell them to keep the kid or they run with them.

Fantastic solution, isn't it?

You don't know if I am or am not capable of dealing with her issues, for what it's worth. A friendly ear CAN get her help, and someone can help her find these services as I said.



Leoladysw


Intermediate
Kansas USA
Member since 6/14/12
Posts: 160



Date: 8/28/12 10:43 PM

I don't think you are a trained counselor, social worker, therapist, or pyschologist.

Social services do a lot more than you indicated, and if you are not involved in the process, you do not know what we can offer.

I am a retired state social worker and have years of experience, and even I would not get involved in sticky child abuse situations without reporting the abuse. You should not either.

------
Six Elna Lotus/Stella sm [kid's sewing classes]
Elna 33C SP sm, Pfaff 1473 CD sm, Viking 6030 sm, Singer Sphinx 127 sm, Singer Lotus 127 sm, Bernina 830 Record, Nelco J A-38 sm, Necchi Lelia 515 sm
http://leoladyshousecollectiblesandgardens.blogspot



Member since 12/31/69

1 member likes this.




Date: 8/28/12 10:48 PM

I am not a trained whatever, no, but I have been working on my degree in social work because I AM part of the process and dislike the way it's done, but thanks for your professional opinion.


Mikgirl


Member since 2/24/10
Posts: 309

2 members like this.




Date: 8/28/12 11:00 PM

Thank you everybody.
At least I'm not the only one who thinks there's something wrong with this picture.
I don't really know this lady.
The class is still new, and she only comes once in awhile, so I haven't really talked to her.
But she came with her husband once so I know she's not a single parent.
(I'd like to think that they care enough about the child to bring him to a playgroup together!)

I was just thinking about talking to the teacher, and maybe the teacher can talk to her.
(it's like a parent-participation preschool, so we do have a teacher)
It is not a good thing for other kids to see as mentioned.
The class also has a "parents' advocate" who helps the parents with any issues us parents have with the kids.
She talks to us how we should bond with the kids, or different ways to discipline, etc...
Maybe she can speak with the mom about different approaches to discipline or handle her child, or direct her in any help she can get.

Leoladysw


Intermediate
Kansas USA
Member since 6/14/12
Posts: 160





2 members like this.



Date: 8/28/12 11:04 PM

Yes, talking to the parent's advocate would be the first place to start.

If over time, this parent's behaviors continue, then it would be time to step it up to reporting to a state agency.

------
Six Elna Lotus/Stella sm [kid's sewing classes]
Elna 33C SP sm, Pfaff 1473 CD sm, Viking 6030 sm, Singer Sphinx 127 sm, Singer Lotus 127 sm, Bernina 830 Record, Nelco J A-38 sm, Necchi Lelia 515 sm
http://leoladyshousecollectiblesandgardens.blogspot
Printable Version
* Advertising and soliciting is strictly prohibited on PatternReview.com. If you find a post which is not in agreement with our Terms and Conditions, please click on the Report Post button to report it.
Clone Your Favorite Garment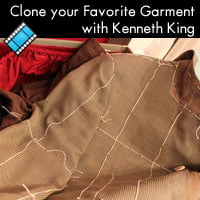 All About Linings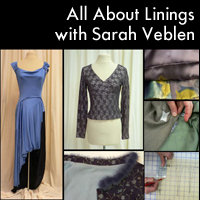 McCall's M6559

by: sewgirlygi...
Review
McCall's 6649

by: feltont
Review
Sewing Workshop Alex & Olive Tops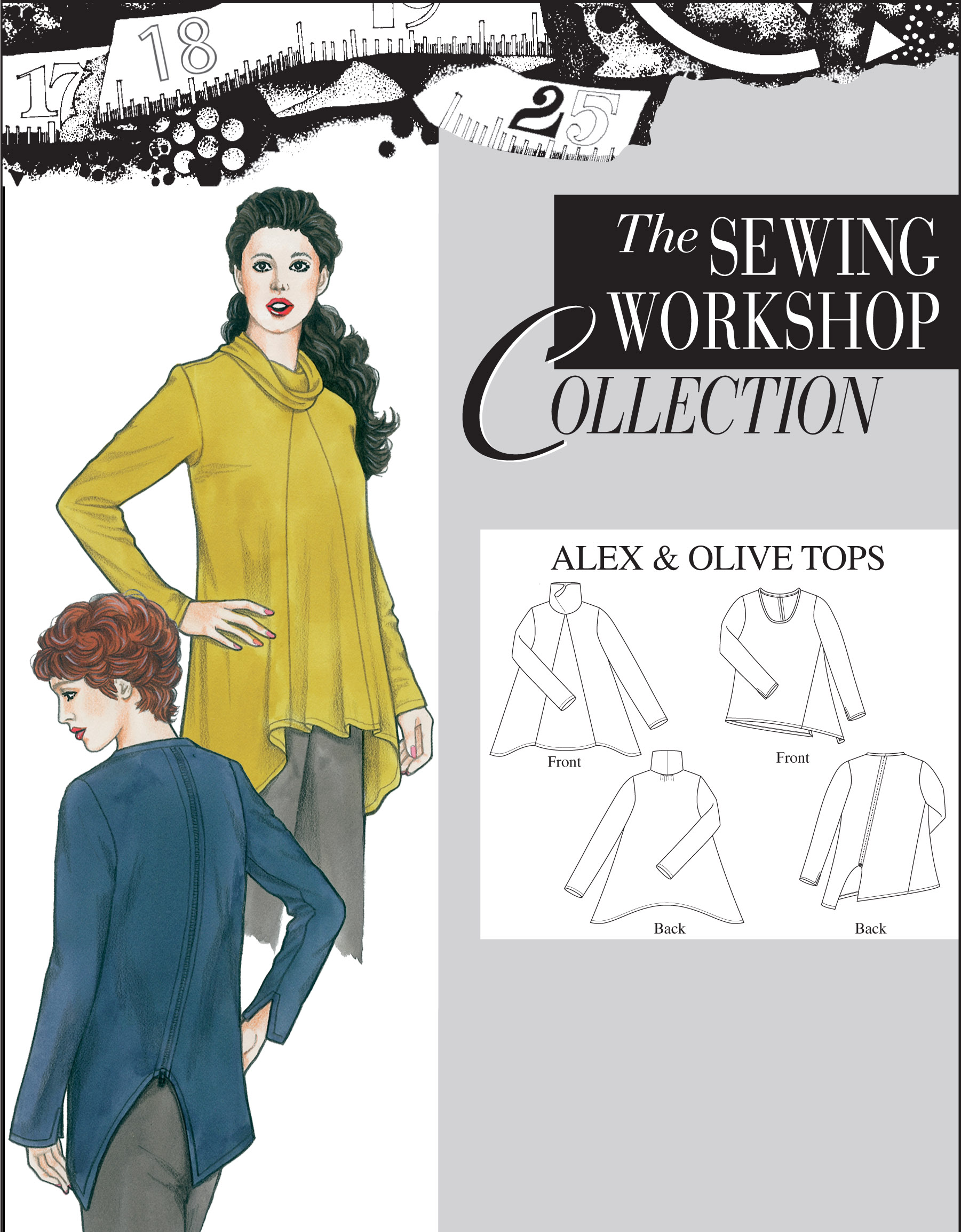 Buy Now
DVD - Will this fabric work for you?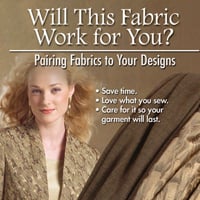 Buy Now