Diahn


Advanced
Tennessee USA
Member since 6/27/05
Posts: 178



Date: 9/3/12 2:55 PM



I've collected my third black FW, and I've noticed that each one comes with the same feet, which appear to be duplicates to me. Are there differences that I'm not aware of, or why do the same feet get duplicated? Also, is the darker tone more or less desirable than the silver finish? TIA

------
http://seamslikeparadise.blogspot.com/

pknord

Intermediate
Texas USA
Member since 9/1/11
Posts: 513



Date: 9/3/12 3:38 PM

Actually, all of Singer's short shank feet are pretty much interchangeable. They didn't make those common feet specifically for Featherweights. One foot I can think of that did seem to be made for a specific machine is the embroidery/darning foot that came with the Featherweight 222 free arm machine.

------
Pat in Rockport, TX
"As ye sew, so shall ye rip."
http://community.webshots.com/user/pknord
http://www.quiltingthoughts.blogspot.com/

marymary86

Intermediate
Georgia USA
Member since 7/20/08
Posts: 3154





Date: 9/3/12 3:54 PM

I had no idea Pat!



------
Mary




pknord

Intermediate
Texas USA
Member since 9/1/11
Posts: 513



Date: 9/4/12 11:29 PM

I try to tell everyone, since sometimes sellers on eBay list a box of attachments as for a FW, when you can get them a lot cheaper if you just buy Singer attachments.

------
Pat in Rockport, TX
"As ye sew, so shall ye rip."
http://community.webshots.com/user/pknord
http://www.quiltingthoughts.blogspot.com/

Ms. McCall


Advanced Beginner
Member since 3/2/06
Posts: 215



Date: 9/5/12 1:34 AM

The link to your photo isn't working - could you post it again?

------
BrownPaperPattern.blogspot.com

Diahn


Advanced
Tennessee USA
Member since 6/27/05
Posts: 178





In reply to Ms. McCall <<



Date: 9/5/12 10:23 AM

For some reason it does this to pics from my iPad. Try right clicking on the icon and select View Image from the drop down menu.

------
http://seamslikeparadise.blogspot.com/

LynnRowe


Advanced
British Columbia CANADA
Member since 3/9/09
Posts: 9264





Date: 9/5/12 11:04 AM

After you copy and paste from your IPad, check the link on PR; you need to remove one set of the "http://".

I don't know why you're getting duplicate feet, they weren't originally packaged with duplicates.

The black attachments are called "blackside" and can be found in the regular feet as well as in the rare 1 and 2-thread embroidery attachements, faggoter, etc. They do command a slightly higher price and some people collect them as a separate "blackside collection".

There is also a blackside Featherweight which has the blackside face, screws, stitch regulator etc. Blackside FWs usually run about $200 higher than non-blackside.

The oxide material was used mostly during WWII when steel was tough to get.

------
I heart Panzy, Pfaff Creative Performance, the sewing machine love of my life!
And Baby (Enlighten serger), Victor (BLCS), Rupert (Pfaff 2023-knits expert) Ash (B350SE-Artwork), Kee (B750QEE-Panzy's BFF), Georgie (B560-Kee's baby sister) and the Feather-Flock!

Most of all, I heart Woo (HimmyCat). Until we meet again, my beautiful little boy. I love you.

lisalu


Advanced Beginner
Georgia USA
Member since 10/5/08
Posts: 2210





Date: 9/5/12 11:34 AM

Quote: pknord
I try to tell everyone, since sometimes sellers on eBay list a box of attachments as for a FW, when you can get them a lot cheaper if you just buy Singer attachments.


One of my pet peeves. The most common attachment or accessory which fits ALL low shank machines, is advertised as a Featherweight ruffler, or a Featherweight buttonholer, etc. Oh, and one of my favorites was the table mounted Singer Pinker that was advertised as a "Featherweight" pinking attachment. Uh...it mounts on a table, it is not connected to the machine at all. How does that make it specifically for a Featherweight?

It's all hype!

(I've even seen a low shank button foot advertised for a Featherweight. Duh...a button foot is for a zig zag machine which the FW is NOT.)

------
Jim (Singer 301), Margaret (Singer 201-2), Betty (Singer 15-91), Bud (Singer 503), Kathy (Singer 221), Liz (Singer 221 Centennial Edition)
http://runningstitches-mkb.blogspot.com/

pknord

Intermediate
Texas USA
Member since 9/1/11
Posts: 513





Date: 9/5/12 12:57 PM

Quote: lisalu
[quote] I try to tell everyone, since sometimes sellers on eBay list a box of attachments as for a FW, when you can get them a lot cheaper if you just buy Singer attachments.


One of my pet peeves. The most common attachment or accessory which fits ALL low shank machines, is advertised as a Featherweight ruffler, or a Featherweight buttonholer, etc. Oh, and one of my favorites was the table mounted Singer Pinker that was advertised as a "Featherweight" pinking attachment. Uh...it mounts on a table, it is not connected to the machine at all. How does that make it specifically for a Featherweight?



It's all hype!



(I've even seen a low shank button foot advertised for a Featherweight. Duh...a button foot is for a zig zag machine which the FW is NOT.) [/quote]


It is really irritating. I have listed stuff as fitting all of the common Singer machines, including the 221, but the only time I got specific was when listing an embroidery/darning foot that only came with a 222. That particular foot doesn't work as well on other Singer short-shank machines--I tried it on a 201-3, 15-88, 319, etc., but it just didn't perform as well as on the 222.
-- Edited on 9/5/12 12:58 PM --

------
Pat in Rockport, TX
"As ye sew, so shall ye rip."
http://community.webshots.com/user/pknord
http://www.quiltingthoughts.blogspot.com/

lisalu


Advanced Beginner
Georgia USA
Member since 10/5/08
Posts: 2210





Date: 9/5/12 6:30 PM

I also list my low shank attachments as fitting "221, 201, 15-91, etc." because otherwise I can't be competitive. My listing for "low shank attachments" will sit there with no bids at $12.99 while someone selling the exact same thing listed as "Featherweight attachments" brings in twice that much.

The only time I have specifically advertised attachments as "Featherweight" was when they were in the particular green box that says "For 221 Machines" (longer and narrower than the other common green box, it is made specifically to fit in the FW case.) But even so, I pointed out that they "will fit ALL low shank machines".

------
Jim (Singer 301), Margaret (Singer 201-2), Betty (Singer 15-91), Bud (Singer 503), Kathy (Singer 221), Liz (Singer 221 Centennial Edition)
http://runningstitches-mkb.blogspot.com/
Printable Version
* Advertising and soliciting is strictly prohibited on PatternReview.com. If you find a post which is not in agreement with our Terms and Conditions, please click on the Report Post button to report it.
10 Clever Techniques To Help You Sew Like a Pro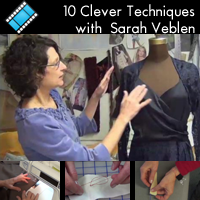 Sew a Designer Unlined Jacket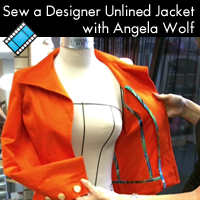 Kwik Sew 3399

by: Marian
Review
DVD - Will this fabric work for you?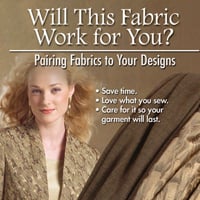 Buy Now
Sewing Workshop L2 Bag Pattern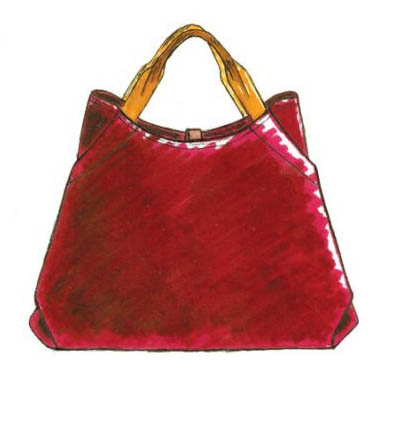 Buy Now
Vogue Patterns 1314

by: allycovey
Review