jeannebeanne49

Member since 9/16/12
Posts: 2

2 members like this.




Date: 9/17/12 0:35 AM

Iwould like to know what owners think of the baby lock crescendo and the janome horizon. I am trying to decide between these two machines.

Maia B


Advanced Beginner
Illinois USA
Member since 10/27/10
Posts: 4851



Date: 9/17/12 0:59 AM

Are the Crescendos out at dealers already?

There are 4 "Horizons" now, the 7700, 12000, and new 8900 and 8200.

These all seem very promising.

------
🌸 Plenty of machines, mostly Berninas 🌸

Marie367

Intermediate
Ohio USA
Member since 5/28/11
Posts: 2887





Date: 9/17/12 9:25 AM

My Babylock dealer was not selling the new machines until mid-September. Since I am not in the market for a new machine, I have not followed up to see if they are selling them yet. I would be surprised if anyone has the new Crescendo yet. If they do, I hope they post. We all live for new machines
I am thinking you could get a Janome Horizon 7700 for a pretty good deal right now because of the other new Horizons coming out. There is a whole thread devoted to the 7700 here under Sewing Machines thread.

RipStitcher


Advanced
Member since 5/28/12
Posts: 2893



Date: 9/17/12 10:12 AM

Hi Jeanne...

I love my Horizon... but this Crescendo machine looks pretty awesome, too!

Got any idea on real-down-to-earth pricing on it, yet?

You should be able to get the 7700 Horizon for about $2,000 - maybe a little more if the dealer is throwing in some more goodies.

As I see the two machines, the Crescendo seems to have these advantages over the Horizon:

More stitches - if you're into that. :)
That pen gizmo - could make things interesting!!!

The Horizon, as I see it, still has a better dual feed gizmo (DFG) that I wouldn't want to live without. I know that I like it better than the Babylock/Brother Muvit thingie... because the DFG tracks the fabric before it gets to the needle instead of only pulling the fabric from behind. Not a big deal to alot of people... but I know the difference it makes in the weird stuff I sew.

Both seem to have the extra feed dog teeth in front of the needle... this is a super good thing.

I'm curious to know the pricing differences... let us know what you find out.



------
Video of how the Bionic Gear Bag works is here: www.BionicGearBag.com
Neglected personal blog is here: www.RipStitcher.com
Share pics on Instagram: RipStitcher

Tool junkie at heart!

Bernina 880 Sterling Edition & Bernina 550qe

Next up:
Babylock Sashiko
Babylock serger
& a new-new Sewmobile - see my last #sewmobile in Instagram

SewPerfect


Advanced
North Carolina USA
Member since 1/6/04
Posts: 191



Date: 9/18/12 10:59 PM

I love my Horizon, I've had it since March and I've still not tried all the great features yet! The Crescendo has some interesting features and I like the touch screen as I was use to that on my old Viking Designer SE, so easy to use and see. I love the 'multi function foot pedal' that can be programmed to do what you want it to do - wow! I like the 2 usb ports too. I do not like the 'stadium' lighting, I would find that hard on the eyes after a while, IMHO mind you. The 'sensor pen' and 'laser guide beam' are a bit too way-out-there for me - just too techie, I want a machine that sews well not one that has gizmo's like the Star Ship Enterprise, again IMHO.

The Horizon's APC (auto plate convertor) was a stretch for me as far as gizmo's go but I love it, it's the bomb! As RipStitcher said earlier, you'll be able to get a good deal on the Horizon 7700 because of the newer Horizon's coming to the marketplace.

As I've said before, there will always be other machine's coming along and so the machine you get will not be the 'last' machine you'll ever lust after! Just make sure the one you do get at the time is the machine that sews the best for the monies you have to spend.

Happy Hunting! Ani

------
Happy Seams to you....until we meet again!
In the corral: Pfaff Quilt Expression 4.2, Bernina 931 Record, Brother PQ1500S, Brother XR1355, Singer 15-91, Singer 221 Featherweight, Pfaff serger

NM gal

Beginner
Member since 5/27/09
Posts: 1175

1 member likes this.




Date: 9/20/12 1:11 PM

I love the Starship Enterprise.... & I think the new machines are more geared for us aging baby boomers that need some help for our eyes.
I don't need my bifocals when I have enough light so maybe that's why they have stadium lighting on the Crescendos. Can't wait to actually see all the new models by different manufacturers.

RipStitcher


Advanced
Member since 5/28/12
Posts: 2893



Date: 9/20/12 1:37 PM

Funny thing about the *shiny objects* (literally) and *stadium lighting*....

I wear contacts... and the one problem I have is when something is shiny - I just can't cut through the shine and see as well with my contacts on vs if I wear my readers.

So bright metal feet, machine beds, etc.. are rougher on me than when there are satin finished feet, etc.

I didn't really recognize this until I got my Horizon home and realized how much I like that matte black bed instead of the more polished metal ones that are on some machines these days.

So, for instance, my 1/4inch seam foot is shiny... and it bugs me to stay focused on that foot. My Dual Feed Gizmo 1/4 seam foot is of the satin like finish metal.. and I can sew with that one all day without being annoyed at trying to focus.

I have yet to take my contacts out to sew... that's a low I don't want to get to... lol

------
Video of how the Bionic Gear Bag works is here: www.BionicGearBag.com
Neglected personal blog is here: www.RipStitcher.com
Share pics on Instagram: RipStitcher

Tool junkie at heart!

Bernina 880 Sterling Edition & Bernina 550qe

Next up:
Babylock Sashiko
Babylock serger
& a new-new Sewmobile - see my last #sewmobile in Instagram

Learn To Sew


Advanced Beginner
Member since 4/12/05
Posts: 12590





In reply to RipStitcher <<



Date: 9/20/12 2:05 PM

This is really interesting. I have not hear anyone say things like a shiney bed is harder on their eyes than a black mat one. Most people want the shine and light reflection. I have not thought of a foot as shiney, but then my Bernina ones are more of a mat shine, I guess.

Stadium lighting sounds good to my eyes. I need all the help I can get. I wear granny glasses for sewing, and did not think the brighter lights on some models would hurt the eyes of people who wear contacts.

I hope you really enjoy the Horizon and it gives you many years of great sewing pleasure.

------
Bernina 630, Bernina embroidery module, Pfaff 2036, Bernina 1200DA serger, Unique Sewing Cabinet 450L

RipStitcher


Advanced
Member since 5/28/12
Posts: 2893



Date: 9/20/12 4:45 PM

The bright light is good... but on shiny things, with my contacts in, it's not.

I have multi-focal contacts... i LOVE them. I don't wear readers for anything - other than my work. There are different strengths within the contact lens (kind of like rings on a target)... and it was explained to me that the brain sorts out what part of the contact to look through to decipher an object - whether it is up close or far away.

When I first got these, I had more difficulty with night driving (which I never had a problem with!) because of the huge auras that would circle around every light - stoplights, tail lights, signage, etc... then over a few months, my brain tuned those auras out. So, seriously, at this time, I couldn't tell you if I still see them or not - because I've tuned 'em out into not being a problem.

The same (so far) isn't true of shiny things if I'm working on something little. So now that I've thought through the whole night driving thing because of this post (yay!) maybe that means that in time I'll tune out the shine from the presser feet on my new machine.



------
Video of how the Bionic Gear Bag works is here: www.BionicGearBag.com
Neglected personal blog is here: www.RipStitcher.com
Share pics on Instagram: RipStitcher

Tool junkie at heart!

Bernina 880 Sterling Edition & Bernina 550qe

Next up:
Babylock Sashiko
Babylock serger
& a new-new Sewmobile - see my last #sewmobile in Instagram

SewPerfect


Advanced
North Carolina USA
Member since 1/6/04
Posts: 191





In reply to RipStitcher <<



Date: 9/21/12 8:05 AM

Quote: RipStitcher
Funny thing about the *shiny objects* (literally) and *stadium lighting*.....................
So bright metal feet, machine beds, etc.. are rougher on me than when there are satin finished feet, etc.---
I didn't really recognize this until I got my Horizon home and realized how much I like that matte black bed instead of the more polished metal ones that are on some machines these days.---
So, for instance, my 1/4inch seam foot is shiny... and it bugs me to stay focused on that foot. My Dual Feed Gizmo 1/4 seam foot is of the satin like finish metal.. and I can sew with that one all day without being annoyed at trying to focus..............lol


Same here Ripstitcher - light bouncing off those feet are killer on my eyes! That along with 'stadium lighting' would be too much for me to handle. Although the 'stadium' lighting is encased in an opaque plastic housing that would diffuse some of the light to make it softer so might not be as bad, would have to sit and sew for a couple of hours before I could pass final judgement.

I am an aging baby boomer and I too need more light to see clearly but I get plenty from my dual overhead strip lights with natural light bulbs. I sew on three different machines plus a serger, two of my older machines have limited lighting as they are 'old school' with just the one bulb.

As to those shiny feet, I have purchased a can of 'matte' clear topcoat from the local hobby store and am going to give a couple of the feet a very light spray of it, just on top, to see if this helps any with that issue. I have problems even cutting my nails with shiny metal clippers if the light bounces off the clippers just so.

Will report back with the test results once I've sprayed the feet and given them a try.
-- Edited on 9/21/12 8:06 AM --

------
Happy Seams to you....until we meet again!
In the corral: Pfaff Quilt Expression 4.2, Bernina 931 Record, Brother PQ1500S, Brother XR1355, Singer 15-91, Singer 221 Featherweight, Pfaff serger
Printable Version
* Advertising and soliciting is strictly prohibited on PatternReview.com. If you find a post which is not in agreement with our Terms and Conditions, please click on the Report Post button to report it.
Online Class
Fun with Fitting - SKIRTS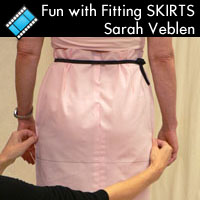 Online Class
10 Clever Techniques To Help You Sew Like a Pro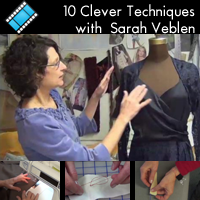 Lekala Patterns Loretti 5563 downloadable

by: Heatherriq...
Review
Sewing Workshop Inventor Shirt Pattern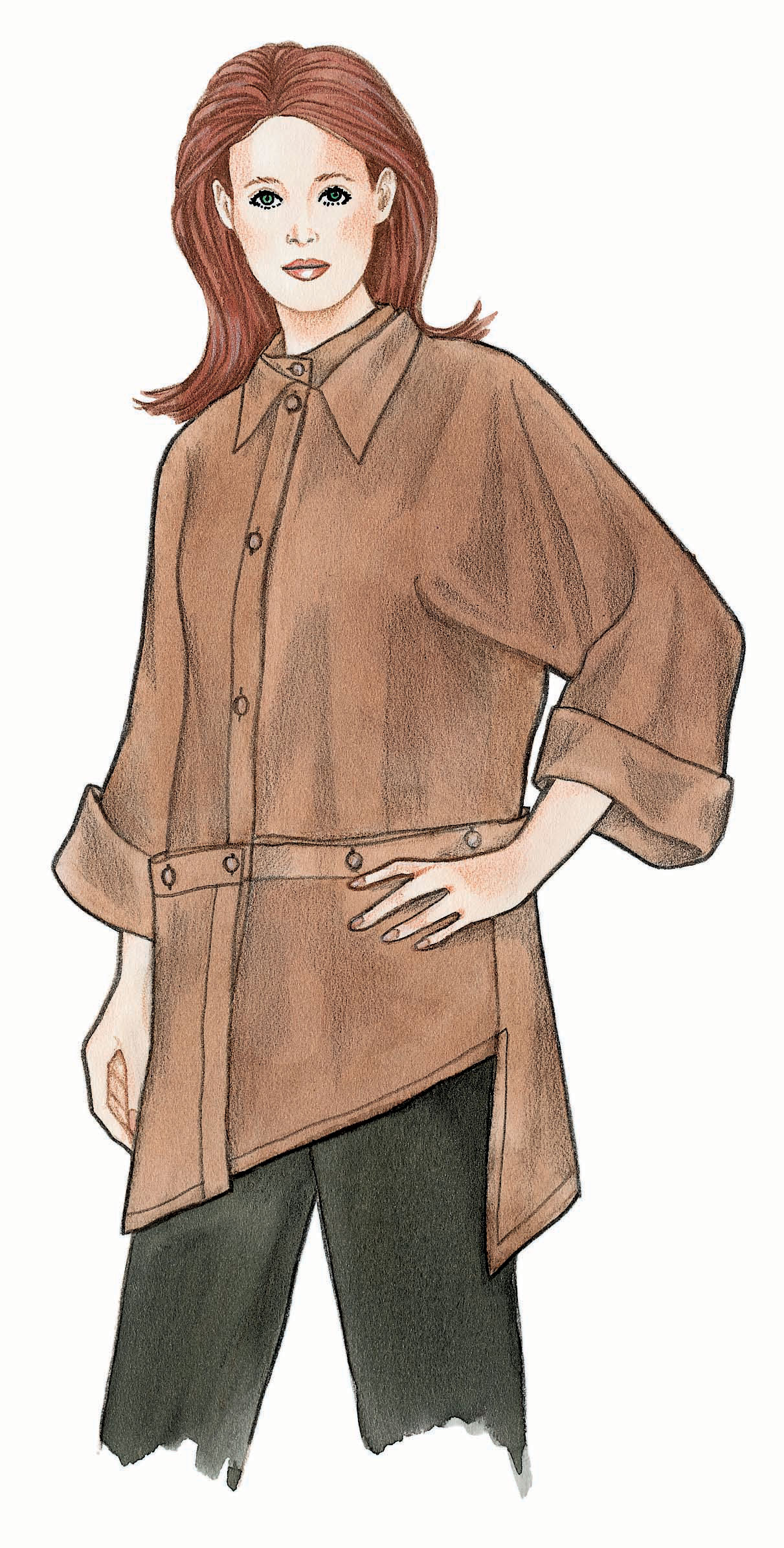 Pattern Details
Sew Liberated Mariposa Tee Pattern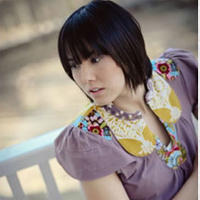 Pattern Details
Butterick 5415

by: roseisaros...
Review