Sewncooknmom

Advanced Beginner
Member since 6/2/12
Posts: 289

1 member likes this.




Date: 9/19/12 1:19 AM

Ok, I am so wanting to sew a whole bunch of different types of stuff. I want to garment sew. (Already do.) I want to learn to quilt. (I've sewn a couple of quilts with a panel but want to learn patchwork quilting.) And now I've discovered a desire to make cloth dolls.

So, how do I fit all of these projects in? I know it's a lot of stuff. And I don't have all of the time in the world. I am a SAHM, homeschooling mom of two.

Any ideas on how to learn all of the different types of sewing? Not to mention all of the garment sewing projects that I am wanting to make. Some are already cut out and ready to go. And now my ds and dd are asking for clothes, quilts and pillows! LOL.

Thank you!!

Red Dragon


Intermediate
Australia
Member since 2/4/08
Posts: 688



Date: 9/20/12 0:02 AM

As a crazy organiser myself I would get the stuff that is cut and waiting out the way, then sit with your patterns, fabrics and ideas and start working out what you'd like to make. Then... make a list, prioritise it and work out how much you can do each week, as that will affect what you can get done. In the spirit of honesty I should say that my list gets added to and reorganised regularly, and many many projects now have a finish date of 'whenever I get to it'. That said, my to do list is about 100 items long, managed by an excel spreadsheet (that also maintains a pattern catalogue and fabric catalogue), and includes three quilts, lots of embroidery (I need to learn it again), some christmas stuff for a fete and far more garments than I can realistically do in a year But the idea is there...

------
Tracy, Canberra

Janome 7700QCP, Janome 4618QC, Husky S25 overlock/coverstitch

TalyQ


Intermediate
Serbia
Member since 6/17/04
Posts: 405





In reply to Sewncooknmom <<



Date: 9/20/12 4:36 AM

I know exactly what you mean. I have so many projects in my mind, there are lots of real needs and I have some new things I'd like to learn. In the end, I always end up just sewing what it urgent (like pillow covers for travel pillow the night before our family vacationor a bag for my daughter the day before we took her to college last week). But most of the time I end up not sewing anything because I have way too many things started. My sewing stuff is in the tiny laundry room (and it has to stay there till a few more children leave the house ;)), so I am forever digging for fabric and started projects. I have to organize myself better. My girls have wishlists (and they even drew them out with pattern numbers) that are posted all over the laundry room, but somehow I am not making too much progress. I am not even allowed to look at crafts and sewing related stuff on the net, because that just distracts me from current needs and projects :). I guess I will have to declare October "get your sewing organized" month!!!! :)

------
Natalija from Serbia (mom to 6 daughters and 1 son)

strongnow

Advanced Beginner
Member since 2/1/08
Posts: 66

1 member likes this.




Date: 9/20/12 10:18 AM

I think declaring October sewing organization month is a good idea. I just finished pulling out my stash and organizing it in one place where I can see what I have. Now the fun but sometimes hard part: matching patterns and material.

Lucy in Virginia


Advanced Beginner
Virginia USA
Member since 12/20/07
Posts: 273



Date: 9/20/12 1:34 PM

I don't like to spend more time organizing than sewing as my time to sew is so limited. I don't use excel sheets or lists (except to keep track of my patterns {so I don't keep buying the same ones!} and to keep a count of my stash in order to make me feel EXTREME GUILT & ANXIETY just at the thought of looking at more).

Getting your cut projects out of the way is a good way to start. Otherwise, if you're like me and buy the thread and prepare a couple of bobbins and stick it all in a project bag, you're gonna run out of bobbins and be unable to find your thread soon!

Now for simple garment sewing organization:
(This is kind of based on the S.W.A.P. (Sew with a plan) theme, but it's a little looser.) One thing that helps me not to be so jumping-from-one-thing-to-another-ish, is to organize fabrics around a wardrobe color scheme for a trip, season, year or whatever length of time you want to sew for.

So let's say you have tons of fabric with brown in it. Go for a brown color theme. Get all your fabrics together that fit the scheme and match nicely together. Think about a wardrobe as far as what would make a nice bottom (pants or skirt), a nice top/dress, a nice over it (jacket, vest, sweater, coat, scarf).

Color schemes can be based on one, two or three colors. I have a red/black/gray color scheme, a brown color scheme, and a blue & wine color scheme going on at the moment. Also, my blue stuff will go with my red stuff if I want to formulate a mix-and-match. Having a couple of schemes going on at once keeps my from going insane from seeing to much brown or blue. Most of my stuff is designed to wear to work, but some of the knit tops I make are designed for double duty to wear at work and at home.

Now start planning fabrics with patterns and sewing these fabrics and know that whatever you make, it matches something else in your wardrobe color scheme you already or soon will make--for those days when you just can't bear any more structure. If you buy a cork board, you can display your wardrobe plan by pinning the patterns to the board and removing as they're made (so you don't forget what you planned to make with that fabric). I generally cut 2 4 x 4 swatches of mystery fabrics and test one in the wash and dryer and compare with the other for shrinkage. I have the swatches pinned to the pattern while in limbo. These swatches go with me to JoAnn's when I need matching thread/notions. The corkboard is also a nice place to pin up your pattern instructions when you are called away from sewing for awhile.

Also, avoid buying new fabrics that aren't in your color scheme. What?!

With this type of organization, you avoid making something that matches nothing in your wardrobe and so sits unworn for months in the closet.

Hope it gives you ideas for what will work for you! Good luck.

-- Edited on 9/20/12 1:42 PM --

------
Total Stash at end of 2013 -- about 750 yards.
2014 Total Items Sewn -- 1
2014 Total Stash Used -- 2.5
2014 Total Items Embroidered -- 2
2014 Goal: Sew 1 garment per month. Less stash at end of 2014 than at end of 2013.

Machines: Babylock Ellisimo; Viking Platinum 770; Brother 900D
Serger: Baby Lock Evolve

solosmocker


Advanced
New York USA
Member since 1/23/06
Posts: 1497





In reply to Sewncooknmom <<

1 member likes this.



Date: 9/20/12 6:46 PM

Lucy has excellent ideas for you. I particularly like the idea of working a plan and sticking with it. There is much out there to help you if you google S.W.A.P. or Sewing With a Plan.

[/QUOTE] But most of the time I end up not sewing anything because I have way too many things started.[QUOTE]

Once you get the current projects sorted and completed then you will be in a much better position to start a new plan that will keep you more organized. When too many projects are going on at once it can get to feel overwhelming and as stated, nothing gets done. I am sure you don't want that to happen. I have been in your shoes, creative urges just bursting in my brain daily, shopping for all that's needed for latest and greatest idea, and then just not being able to keep up with it all. Guilt sets in when you see all that's invested and it can be a real mojo killer. Take it from someone who has been in your shoes for years at a time. It is more fun and more productive to focus on one or two projects at a time. Once I made that decision, it was amazing how the fabric I had bought for one of the many projects turned into something better further up the road. If I had cut all those great ideas, new ones would steal their thunder and they would lose their shine. At least by limiting your cutting to just a couple of projects at a time you reserve the right to change your mind and that's always a great opportunity. So bag up your fabric, buttons, pattern, etc in whichever way you like but only cut out two at a time. I promise, you will be glad you did in the long run.

I really admire your desire to learn so much about this wonderful artform. Like any great artist or athlete, the more you can focus the better you will become. Good luck with your organizing and keep us posted of how it's going.

------
http://lasewist.blogspot.com/

n45

Intermediate
Maryland USA
Member since 6/26/03
Posts: 253





In reply to solosmocker <<

2 members like this.



Date: 9/20/12 9:12 PM

I really have to agree with solosmocker. I found a great tip from Jadamoo (a poster on here) about how she selects a look inspired by whatever source (perhaps a fashion magazine, but you don't have to limit yourself to that) and then she decides what spin off of the look she wants to make and she uses that as a sewing plan. Let me tell you, that changed my sewing life. It was so simple and straightforward and a nice way to sew with a plan without too much exhaustive planning. I choose "looks" that have at least 2-3 pieces and I work on that until it's done. At the end I have a little mini capsule of separates. Just focusing on that ONE image has given me much more focus and I'm getting a lot more sewing done even though I work very slowly. You can apply that concept to anything. Work your plan until its done, then move on to your next inspiration whatever that may be. I really advocate finishing what you start. Things have a tendency to turn out better than you plan (or maybe different but still wearable or giftable) if you see it to the end.


-- Edited on 9/20/12 9:15 PM --

marymary86

Intermediate
Georgia USA
Member since 7/20/08
Posts: 3176



Date: 9/20/12 11:14 PM

One way I approach this is to keep projects in their own bag, box, or basket.

I have a pretty knitting basket in our living room with a sweater I'm making for DH. If I'm in there, I automatically pick it up and knit.

I keep a pair of socks going in his truck. If I'm a passenger, I'm knitting socks.

I have a small quilt in another basket. I'm hand piecing the squares. It's in our den.

My sewing projects are qued up in boxes stored under a table in my sewing room. The pattern, thread, notions, and fabric are all waiting ....

I have a hand sewing soft zip bag that always holds a smocking project or an heirloom sewing project. When the smocking or embroidery gets completed, I move it up to the sewing room to finish the construction on the sewing machine. This was put on the back burner for a few years while our grandsons were making their scene. Finally a granddaughter is on her way, and that bag is back out again. It will go with me to Atlanta each week while I spend two days helping my son's girlfriend as she's getting near her due date.

I also love to spin wool. My spindle and fleece are in a pretty Vera Bradley bag hanging in my closet. I love to start mornings mindlessly spinning for about 10 minutes. I have to set a timer or I won't quit.

I know it sounds hopelessly scattered but eventually projects get done. As soon as they do, another moves in that spot to take it's place.



------
Mary



Printable Version
* Advertising and soliciting is strictly prohibited on PatternReview.com. If you find a post which is not in agreement with our Terms and Conditions, please click on the Report Post button to report it.
Beginners Guide to Dyeing Fabrics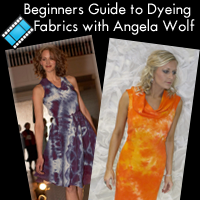 Put it on the Bias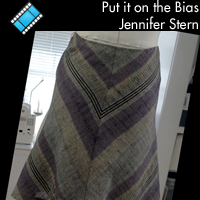 brerrabbit.com 2012

by: MayenDesig...
Review
SewBaby Snappy Wrap Pattern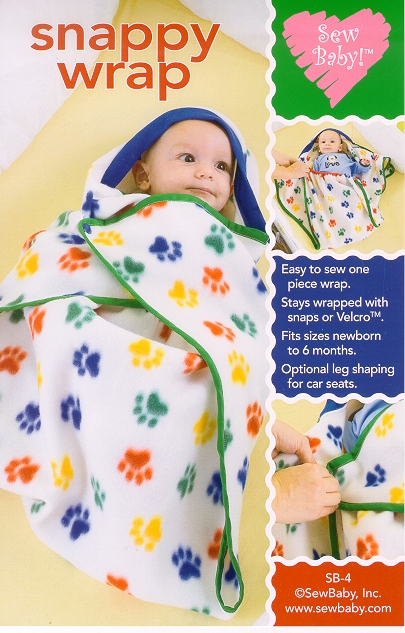 Buy Now
Fanny Pack or Purse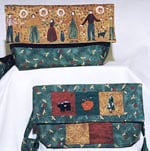 Buy Now
Other Stuffed Hobbes

by: unfinished...
Review