tg33


IRELAND
Member since 11/11/08
Posts: 1024
Skill: Beginner





Date: 9/21/12 10:29 AM

I hope it's OK to post this, it's a follow on from the other thread, "do I need a new sewing machine"!! I guess I do need one .

I am based in Ireland, so if you could make advice general, or refer to suppliers in Europe that would be great.

I have been using a €70 sewing machine from Lidl for a few years now (I think it's less than $100), and it has done well for me. It has started to get more difficult however, and I am thinking of upgrading. I do mainly garment sewing, the machine needs to tidy away as I lost my craft room, appart from that I don't need a mad lot of functions, but a good strong machine that will sew through anything nicely would be good. Also one that can be serviced and repaired if needed.

The functions I'm looking for are:
- zigzag, variable width
- easily variable stitch length
- variable needle position (left/right/middle)
- straight stitch
- can use single and twin needles
- self threading (I am beginning to notice it hard to read small print)
- variable presser foot pressure

Being able to pick whether the machine with the needle up or down would be handy too, but I've managed without it for a long time now!

So far, I like the idea of this machine,
Bernina 1008 but the reviews here seem to suggest it's quite a basic machine for a lot of money. But maybe that's what I want? I can call into the Bernina dealer, it's not far away, and have a look (and get a price).

I've been looking through the reviews here, but I', finding there is so much information I'm bewildered...

------
Reading from Europe

pknord

Texas USA
Member since 9/1/11
Posts: 513
Skill: Intermediate





Date: 9/21/12 11:15 AM

I don't know your budget, of course, but would suggest before you decide on a model, take a look at the prices for their feet. Bernina feet seem to be a lot more expensive than more generic feet. I'm not the best person to answer your question, since I sew almost exclusively on vintage/antique machines. I do have a Janome for doing blanket stitch and sewing on knits. Most of my sewing is quilting.

I'd also suggest you stick with a local dealer, whatever brand you decide on, if there's a reliable one in your area. It seems all the new machines have a lot of interesting features, so you should be able to find something to suit.

Take a look at some of the machines from the late 1950s, early 1960s, one of them might work for you. I'm thinking specifically of the Singer 401, Singer 500, Singer 600e, Pfaff 150, and maybe others. They came as portables as well as in cabinets, are all metal, and are workhorses. And look at the thread here on buttonholes--the old Singer buttonhole attachments are cheap, and make the best buttonholes ever.
-- Edited on 9/21/12 11:16 AM --

------
Pat in Rockport, TX
"As ye sew, so shall ye rip."
http://community.webshots.com/user/pknord
http://www.quiltingthoughts.blogspot.com/

pknord

Texas USA
Member since 9/1/11
Posts: 513
Skill: Intermediate





Date: 9/21/12 11:16 AM

I don't know your budget, of course, but would suggest before you decide on a model, take a look at the prices for their feet. Bernina feet seem to be a lot more expensive than more generic feet. I'm not the best person to answer your question, since I sew almost exclusively on vintage/antique machines. I do have a Janome for doing blanket stitch and sewing on knits. Most of my sewing is quilting.

I'd also suggest you stick with a local dealer, if there's a reliable one in your area. It seems all the new machines have a lot of interesting features, so you should be able to find something to suit.

Take a look at some of the machines from the late 1950s, early 1960s, one of them might work for you. I'm thinking specifically of the Singer 401, Singer 500, Singer 600e, Pfaff 150, and maybe others. They came as portables as well as in cabinets, are all metal, and are workhorses. And look at the thread here on buttonholes--the old Singer buttonhole attachments are cheap, and make the best buttonholes ever.

------
Pat in Rockport, TX
"As ye sew, so shall ye rip."
http://community.webshots.com/user/pknord
http://www.quiltingthoughts.blogspot.com/

andye

Virginia USA
Member since 5/9/09
Posts: 1995
Skill: Beginner



Date: 9/21/12 12:49 PM

The Bernina 1008, which sells for about 1150 euros, give or take, does not have "variable presser foot pressure". Nor is it self threading.

------
Bernina B330
Feet: 1,2,3,3A,4,5,7,8,10,13,16,18,20, 29,32,35,37,50,64,70,71,82,85,86, 92



Marie367

Ohio USA
Member since 5/28/11
Posts: 3486
Skill: Intermediate





Date: 9/21/12 11:39 PM

When I went looking for a new machine, I looked at every brand I could with a budget in mind. Berninas are a bit pricey here too for the features you get IMO but they have a good reputation and seem to be worth the extra $. I ended up with a Janome 6600P which I love. Janome is bringing out some new models so some of the current models might be purchases at a good price-they are feature packed for the price. I don't' know what you might have access too where you live but I would go and look and price every machine I could. You will be able to see features and price of the various brands. If you take fabric and can sew on some machines, you will know what you like. There isn't a perfect machine out there. I found that when I was looking that alot of machines do not have variable foot pressure. That was on my list of requirements too. I think it is necessary for garment sewing but I know some people on here say they get along fine without. You said you like the Bernina 1008. Have you been able to see it in person and sew on it?

Gilraen Surion


Member since 6/6/04
Posts: 1042
Skill: Intermediate



Date: 9/22/12 4:31 AM

Well I can tell you how I chose my machine, but it involves a few lucky breaks. By no means is it a template for all, but it works for me and I would do it the same way again.

When I was in the running for a new machine, like you, I made a list of must haves and a budget. I also made a list of things I would like but could trade against each other. Then I looked at the local dealership and support. Turned out that I have all of them within an hour radius, so that did not help me. So I deceded which brands 'feel' good in my mind and threw all others off my potential list, no matter how much they matched my specifications and budget. Gut feelings I tend to trust. My search then was limited to Viking, Elna, Singer and Pfaff. That descision made the search so much easier.

I then had a lucky break in that I spend a weekend at a friend who had a new Pfaff that I really liked. I totally fell for the IDT. As it was a limited edition there it was no longer available, but the machine became my starting point.
I managed to get it down to about 3 machines that were of interest and another lucky break was my sewing class, which had one of the machines on my now more precise list; the expressions 3.0. I could testdrive it for weeks and loved the larger working area. I gelled with the machine (so very important) as the controls intuitively fitted with my way of thinking. So I felt that the machine would suit me to a tee and bought it at my selected dealer. The dealer was selected by listening in my class to others' experiences and by knowing that I did not want to use my local.

Ultimately the deciding choice for my Pfaff expression, turned out to be the larger working area and the IDT, two things that had not been on my original list of must haves or want to haves!
The choice of the 3.0 and the 2.0 was because of the prepared list. The 4.0 had features I really felt I could do without so not worth the extra money to me.

Now it seems pretty straight forward, but this process of choosing my machine took me nearly two years. In part because I really feel weird about spending those amounts of money on myself. However I am glad I did take the time and I am ever so happy with the machine.

HTH

Gilraen

westmoon


United Kingdom
Member since 9/7/11
Posts: 729
Skill: Advanced Beginner





Date: 9/22/12 6:11 AM

I am also in the market for a new, better sewing machine (and about to move to Ireland from the UK moreover). I've been sewing on a £90 Janome 2200 and while I've enjoyed using it for the last year it's very much a beginner's machine.

I can't give you any advice on WHAT to buy, but I can tell you that if you decide to buy online a very highly recommended dealer is Sewing Machines Direct. They're in the UK but they ship for free to the ROI and they have an extremely good reputation for being helpful after purchase even though their customers are spread all over Europe. I've been shopping around for machines and I find that price-wise they're competitive with most other places. They don't sell Bernina though, if you're set on that brand.

------
http://sewingnovice.blogspot.co.uk/
One woman. One sewing machine. One giant stack of fabric. What could possibly go wrong?

heathergwo

California USA
Member since 11/14/11
Posts: 958
Skill: Advanced Beginner



Date: 9/22/12 12:01 PM

As many of the other people on here have mentioned, it's best if you start with lists.

Features you MUST have, features you'd LIKE to have and your budget.

Then start narrowing down. Go to dealers and play on the machines that are on your list. Start crossing them out one by one until you end up with the machine you love!

I think you need to set a budget as that will REALLY help direct your search and would also help us make some recommendations.

Personally I think Berninas are overpriced for what you get. Yes, they are great machines, but I personally don't like the front loading bobbin that most have and I can get a lot more machine for my $$ with another brand.

I have a Janome and a Brother and I love both of them. I highly recommend either brand. A lot of people love Babylock, too and they have a wide range of machines to choose from. I would also add Pfaff and Juki to your list. HTH!!

------
Brother Innovis 1250D
Babylock Enlighten
Singer Curvy 8763
Brother 1034D
Janome 385.19606
Brother 2340CV

tg33


IRELAND
Member since 11/11/08
Posts: 1024
Skill: Beginner







In reply to Gilraen Surion <<



Date: 9/23/12 7:11 PM

Quote: Gilraen Surion
Well I can tell you how I chose my machine, but it involves a few lucky breaks. By no means is it a template for all, but it works for me and I would do it the same way again.



When I was in the running for a new machine, like you, I made a list of must haves and a budget. I also made a list of things I would like but could trade against each other. Then I looked at the local dealership and support. Turned out that I have all of them within an hour radius, so that did not help me. So I deceded which brands 'feel' good in my mind and threw all others off my potential list, no matter how much they matched my specifications and budget. Gut feelings I tend to trust. My search then was limited to Viking, Elna, Singer and Pfaff. That descision made the search so much easier.



I then had a lucky break in that I spend a weekend at a friend who had a new Pfaff that I really liked. I totally fell for the IDT. As it was a limited edition there it was no longer available, but the machine became my starting point.

I managed to get it down to about 3 machines that were of interest and another lucky break was my sewing class, which had one of the machines on my now more precise list; the expressions 3.0. I could testdrive it for weeks and loved the larger working area. I gelled with the machine (so very important) as the controls intuitively fitted with my way of thinking. So I felt that the machine would suit me to a tee and bought it at my selected dealer. The dealer was selected by listening in my class to others' experiences and by knowing that I did not want to use my local.



Ultimately the deciding choice for my Pfaff expression, turned out to be the larger working area and the IDT, two things that had not been on my original list of must haves or want to haves!

The choice of the 3.0 and the 2.0 was because of the prepared list. The 4.0 had features I really felt I could do without so not worth the extra money to me.



Now it seems pretty straight forward, but this process of choosing my machine took me nearly two years. In part because I really feel weird about spending those amounts of money on myself. However I am glad I did take the time and I am ever so happy with the machine.



HTH



Gilraen


Thanks, that is the best description of searching for a machine that I have come across! I haven't had a chance to sew on most of these yet, I must make time to do that.

------
Reading from Europe

tg33


IRELAND
Member since 11/11/08
Posts: 1024
Skill: Beginner







In reply to heathergwo <<



Date: 9/23/12 7:21 PM

Quote: heathergwo
As many of the other people on here have mentioned, it's best if you start with lists.



Features you MUST have, features you'd LIKE to have and your budget.



Then start narrowing down. Go to dealers and play on the machines that are on your list. Start crossing them out one by one until you end up with the machine you love!



I think you need to set a budget as that will REALLY help direct your search and would also help us make some recommendations.



Personally I think Berninas are overpriced for what you get. Yes, they are great machines, but I personally don't like the front loading bobbin that most have and I can get a lot more machine for my $$ with another brand.



I have a Janome and a Brother and I love both of them. I highly recommend either brand. A lot of people love Babylock, too and they have a wide range of machines to choose from. I would also add Pfaff and Juki to your list. HTH!!


OK, Budget, about €500, I could stretch a bit more, but not much.

I've never used a machine that didn't have a front loading bobbin, so I'm looking forward to seeing what a drop in bobbin feels like .

I rarely use reverse, I've learned to reduce the stitch length at the end of a seam. It seems to work well for me, reversing seems to lead to the fabric being eaten by the machine a bit too often .

I use a twin needle often, and wouldn't consider a machine that wouldn't let you use one.

I've used Singer and Brother machines in the past with no issues at all. I don't know how the modern machines stack up though. I've never used a Bernina, it appeals to me because a few people have said they have used them in sewing classes and found them very good. Time for a test drive?

------
Reading from Europe
Printable Version
* Advertising and soliciting is strictly prohibited on PatternReview.com. If you find a post which is not in agreement with our Terms and Conditions, please click on the Report Post button to report it.
Online Class
10 Clever Techniques To Help You Sew Like a Pro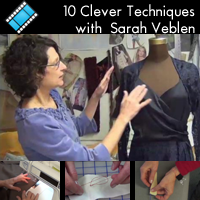 Online Class
Altering Pants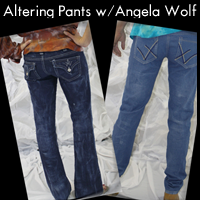 BurdaStyle Magazine 01-2015-109

by: Lynnelle
Review
Jalie 2570

by: Donnaosbor...
Review
Take-Along Bags Paper Pattern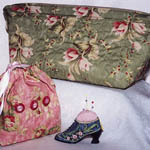 Pattern Details
BIRTH OF A BUSTIER - A CD Book by Kenneth King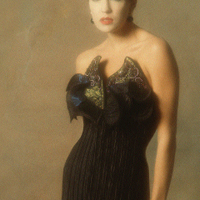 Pattern Details