DOGLOVER389

Member since 1/11/12
Posts: 512
Skill: Intermediate



Date: 10/9/12 9:07 PM

Hi All,

Until I went to buy more pins, I never realized how many options there are. When I used to buy pins, there were the choices of ball heads, no heads, T pins, and long pins. Now, there are more types than I can name.

All I want are the glass head pins like the ones I have. My pins have a 3mm head and are 1 3/16" long. I will settle for 1 3/8" long.

When I opened a package of pins (at JoAnns) I was surprised by how short they were (1 1/16"), how small the glass head was, and how thin the pin was. They didn't feel comfortable in my hand. I understand that some want a finer pin so it won't leave as big a hole (if any). But I also want something that doesn't feel like it will bend at the slightest resistence it may encounter.

I have been looking for pins online. Some say they are size 20, 22, 23, 24.

Are those sizes the guages of the shaft?

I have no way of knowing the guage of my pins. I don't have a micrometer, nor a wire guage that small. I bought those pins years ago when there weren't different sizes, guages, etc.

I wanted to buy

these

from JoAnns while they were on sale, but they were out of stock. Has anyone purchased these? Do they have the finer shafts that are now seen in a lot of pins? How many millimeters wide are the heads?

I am also surprised by the prices of pins. I can't believe how expensive they are. Though the price of the pins to which I linked on JoAnns are not expensive while on sale, their shipping is outrageous ($6 for pins). I drove an hour to their store on Sunday and they do not carry these in the store. This area is lacking in sewing supplies. If anyone knows a good source for pins, with a good price and reasonable shipping, I would be most appreciative.

DogLover389

------
Cut my teeth on a Kenmore 117.58

http://pages.sewing-machine-manuals.com/173/PictPage/1922064294.html

Singer Merritt 9612
Singer 99-13
Singer 15-91; 1955
Singer 237

Immelu


Member since 5/6/06
Posts: 495
Skill: Intermediate
Body Type:




Date: 10/9/12 11:19 PM

It's funny you should raise this topic. I've been thinking about pins a lot lately! I had been using quilting pins that someone gave me years ago and just a couple of weeks ago, I decided that I wanted glass head pins.

So...I was at Hancocks and saw tins of pins in one of their clearance baskets, so I bought a few of the tins home...something like 100 glass head pins for $2. When I got home, I sorted through the boxes and got rid of any ones that did not easily go through a double layer scrap piece of fabric, or were already bent. I was surprised at how many outcasts I had and at how many questionable ones there were.

Then...a few days later, I was watching a craftsy class, The Couture Dress with Susan Khalje and she was talking about pins. She said she sells her favorites on her website:

Susan Khalje Store

I haven't bought them yet, but I probably will. Compared to the ones I bought on sale, they're definitely more expensive...but I have a feeling I'll be happier with them. I'll probably buy the handsewing needles too.

Having better quality things definitely makes the whole process more enjoyable, I know that.

diane s


Oregon USA
Member since 8/24/02
Posts: 5207
Skill: Intermediate



Date: 10/10/12 0:38 AM

Look in the quilting section, it has longer glass head pins.

------
My grandmother taught me to sew when I was 10, and I've been sewing ever since.

Judy Kski


Florida USA
Member since 10/26/08
Posts: 2124
Skill: Intermediate
Body Type:






Date: 10/10/12 1:40 AM

Buy 1 3/8" glass head pins. The last place I bought them was

www.wawak.com.

The glass heads won't melt when you need to press with pins in the fabric. They are also longer than stick pins and therefore much easier to use. They are Size 22 (35mm).

Another source is

www.cleanersupply.com.

Very interesting to note that they both use the exact same website layout, description, stock number and price. I bet they are owned by the same company even though the 1-800 numbers are different.

-- Edited on

10/10/12 1:44 AM

--

------
Judy

Miss Fairchild


USA
Member since 8/24/02
Posts: 7936
Skill: Advanced



In reply to DOGLOVER389

Date: 10/10/12 10:04 AM

As one who comes from the age of dinosaurs, and has seen the ebb and flow of pins--steel head, plastic head, glass head, long shaft quilting, decorative heat proof head (flower head, button head), etc., I have run the gamut of purchasing pins. I really like the glass head pins, and am torn between a shorter pin or a longer one. The shorter ones seem to stay in the fabric better, when basting, but you use less of the longer ones. But one thing is for certain and it's glass head all around; especially after melting several pin heads with my iron and scratching the iron surface with steel head ones.

I buy mine from Wawak. Their customer service is impeccable; and will even phone you after your first order to follow up to see how the order went. I never buy any notion from Joann's , especially pins or thread, as I've seen their prices rise with the current trends of gas prices, only the prices never go down when the gas prices do. Paying over $9.00 for a spool of thread that is less than half the size of a spool for the same brand of thread I can buy from Wawak for under $3.00 (regular price) is unconscionable. And Wawak's shipping is under $5.00

As to the numbers on the pin packaging, I can't tell what it means. I don't believe they relate to gauge as I used to make silver jewelery and I know how heavy 20 gauge silver wire can be. Pins are usually purchased by length, and type. There are dressmaker pins that have metal heads and come in small sizes; even a specialized "silk pin" that is a special metal so when it goes through silk, it doesn't snag. But if you're working with every day materials such as cotton, a regular pin will work fine. And something about 1-1/4" should work. Wawak has white 1-3/8" in a box of 250 for $5.29 and you get them in record time; via FedEx.

click here

NAYY

------
"Play the cards you are dealt, but choose who is sitting at the table"..AARP magazine

SEE MY ETSY SHOP HERE: http://www.etsy.com/shop/AuntMaymesAttic
My blog: http://auntmaymesattic.wordpress.com/

Pj3g


Member since 2/14/11
Posts: 729
Skill: Intermediate

1 member likes this.




Date: 10/10/12 10:57 AM

I've tried many pins through the years. I like the longer length with a head on them too but it always seemed like many pins in the batch would catch or snag when pinning and that is so irritating to me. Then several months ago I received an email ad from Clotilde about

these pins that were the best in the world

so I ordered a box. I loved them so much that I ordered a second box, and ordered

a box of the these that are even a longer length

Both sizes work extremely well with never a snag or catch. And they work equally well on woven or knit fabric--I love that!!! They really glide right into whatever you're pinning. Both are 50mm.

They do come in a small pin box in which they just fit. I like being able to get my fingers in when grabbing a pin so I did put them in a bigger pin boxes.

The other pins already posted about may be comparable and are less expensive but I don't know. What I do know is I'm done buying pins that annoy me at Joann's or Hancocks!

Edited to add: The glass heads are not as big as I think you'd like but work well.

-- Edited on

10/10/12 11:25 AM

--

------
Thank you Lord for my mother who taught me the joy of sewing, for my father and husband who encouraged my sewing, for the talent You gave me to sew, and for all the special people in my life to sew for.

path49

Illinois USA
Member since 2/25/08
Posts: 151
Skill: Advanced

2 members like this.




Date: 10/10/12 11:45 AM

I bought the pins from Clotilde's too...& they're WONDERFUL! Years ago, you could buy ANY pins ANYWHERE & they were good quality. For the last 10 years or so, the pins I've found locally are lousy...feels like you're trying to push a nail thru your fabric! So I was on a mission to find some really good pins & the one's from Clotilde's are great.

stirwatersblue


Kansas USA
Member since 12/13/08
Posts: 5403
Skill: Intermediate
Body Type:


1 member likes this.




Date: 10/10/12 1:05 PM

Those glass head silk pins are lovely--I especially like them for tightly-woven cottons that resist pinning with larger pins--but beware: They are SHARP!! I've had mine for about three years now, and this is the first season I have not spent all fall with my hands sliced up from accidentally brushing against the points while hemming, etc!

They're also a little too flexible/long for very heavy fabrics (or multiple thick layers, like you get with a corset, for example), so for those applications I prefer a pin that's a bit shorter, with a sturdier shaft that can take the force necessary to go through thicker layers without bending.

Another pin "point" a couple of us have mentioned here before... in general I like my pins to have large, brightly colored heads I can easily see if I accidentally drop one. I have a lot of pets and a husband who refuses to wear shoes

, and it's nice to be able to spot a fallen pin immediately (particularly the ones you didn't hear drop!).

-- Edited on

10/10/12 1:06 PM

--

------
~Gem in the prairie

heathergwo

California USA
Member since 11/14/11
Posts: 958
Skill: Advanced Beginner



Date: 10/10/12 9:19 PM

Well...

While I'm not in the market for pins right now (I use the fairly cheap ones from Joanns that are plastic head and I use both shorter and longer ones depending on project & fabric), I always appreciate a good sewing website, so THANK YOU for the links to both Wawak and Clotilde... FUN and enabling to boot!

------
Brother Innovis 1250D
Babylock Enlighten
Singer Curvy 8763
Brother 1034D
Janome 385.19606
Brother 2340CV

PattyE


Michigan USA
Member since 9/7/10
Posts: 2548
Skill: Advanced
Body Type:




Date: 10/10/12 9:56 PM

I really like the silk pins, plus they are so sharp they slide easily into your fingers...no snag. LOL

I first purchased something at Clotilde a few months ago, and now I'm on every quilter's catalog mail list in the world. I do not quilt. So beware.

------
Stash: 206.75 yds. @ 08.06.16
Printable Version
* Advertising and soliciting is strictly prohibited on PatternReview.com. If you find a post which is not in agreement with our Terms and Conditions, please click on the Report Post button to report it.
Online Class
Beyond the BoatNeck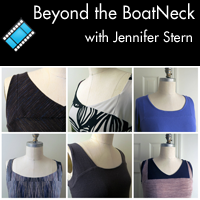 Online Class
Sewing with Slippery & Drapey Fabrics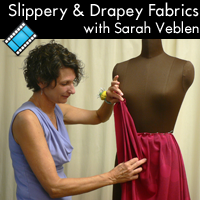 StyleArc Franki

by: sanad
Review
Pamela's Patterns The Versatile Twin Set Pattern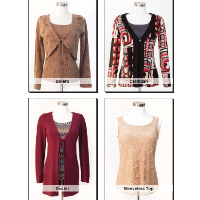 Pattern Details
Christine Jonson Taper Pant & Wide Leg Pant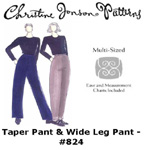 Pattern Details
Lekala Patterns 8001

by: unfinished...
Review