SewSea76

Rhode Island USA
Member since 4/2/11
Posts: 7
Skill: Advanced Beginner



Date: 10/12/12 2:24 PM

I have a Janome 3160QDC and just bought my first walking foot. I haven't tried it yet but I just realized that there are two kinds, open toe and regular. I bought the open toe but I am not sure if it was the best one to get. I sew mostly garments and I bought it to sew with knits and maybe silk fabric if I get brave enough. Should I have gotten the regular foot? What are the advantages and disadvantages of each? Thank you!
Susan

beauturbo

California USA
Member since 5/2/09
Posts: 4732
Skill: Advanced



In reply to SewSea76

Date: 10/12/12 3:48 PM

I actually would always prefer no bolt on walking foot at all when garment sewing, and I don't need one for anything there either most times. And would never, ever use one like that, as it would not be working good that way for me at all.

I'm not sure why you even would need one at all to sew on any knit fabric or silk fabric there at all. You don't actually at all. Your machine looks like a perfectly nice machine, made to do all that kind of stuff, without having to bolt on any kind of huge extra bulky bolt onto it, kind of walking foot onto it at all. I think it would make it really hard for you to sew any garments of knits or silk or almost anything, with something like that bolted onto there. Also, it would "undo" the whole purpose of having reverse stretch cycle stitches for knits just already even built into the machine, where the feed dogs need to go sideways, backwards and forwards all in a row, and no matter which one you had bolted onto there, and it would also interfere with your ability to see good at the needle drop, and just to turn and pivot on a dime, just when ever you wanted to sew, in all that normal sewing. Also would interfere with your ability to get into small tight places and maneuver fabric around your needle.

So I don't think you need any special kind of bolt on walking foot to sew garments of silk or or knits with your machine at all, and if fact, I was even trying to do that, that way there, I think I would be horribly unhappy trying to do that, as it would be a horrible hinderance to me, the way I sew, and I would just ditch it and not even use at all, any bolt on walking foot for that kind of thing. instead.

So I think you got a tool, made for and good for something else sometimes maybe, but just not good at all, for what you are planning to be using it for. But just try it out, with and without, and see which works for you better and I think you are going to see what I mean.

solosmocker


Member since 1/23/06
Posts: 2067
Skill: Advanced

2 members like this.




Date: 10/12/12 4:24 PM

While I agree that the bolted on walking foot is not something I would buy, it is for different reasons. First it is just too bulky, obtrusive, and blocks my vision around the plate area.

I definitely use a walking foot, all the time, practically. It is built in to my machine and unless you knew what to look for you wouldn't even know it was there. I engage it when I want my seams to match all the way down any long stretch of fabric, such as a pant leg or curtain or long skirt. By causing the feet to feed evenly from above and below the fabric moves under the presser foot at an equal rate. This ensures that those longs eams match at the end of the seam. Machines without a walking foot will feed unevenly from the bottom only, there by promoting seams that don't match, uneven plaids and stripes. The built in walking footy insures plaids stay where pinned and match up down the length of the seam.

Inversely, it can also be used to ease in areas such as sleeves or that portion of the inseam on a pant leg that needs to be eased in. You disengage the foot and let the machine do it's uneven feed. You have the larger piece underneath and the feed dogs will help ease it in. So when I sew I click my walking foot off and on constantly to maximize the quality of seams. I would never buy a machine without one.
-- Edited on 10/12/12 4:26 PM --

------
http://lasewist.blogspot.com/

nancy2001


Member since 12/3/05
Posts: 6441
Skill: Advanced



In reply to SewSea76

Date: 10/12/12 4:47 PM

Whenever a person posts a question on PR, they may receive a wide range of conflicting opinions. Different people use different methods, and the methods that one person recommends may or may not be right for you.

Until fairly recently there was only one type of walking foot, and unfortunately I'm not familiar with the distinction between "open toe" and "regular." In general, I think you're probably going to be better off with the standard foot (meaning the original, older foot) rather than a specialized foot that was recently introduced. In your case, I'm not sure which foot came first -- open toe or regular.

I have the standard Viking walking foot for my Viking 770, and I recently started using it for almost all my knit tops and tailored jackets. Although I can sew garments without my walking foot, I find the walking foot gives me much smoother seams. That's why I believe it's well worth the extra few seconds it takes to screw it on and use it.

As far as sewing elaborate stitches goes, I use only straight stitches when I'm sewing vertical seams on knits, and those are perfectly adequate. Whenever I want to switch to a twin needle, I simply remove the walking foot.

I also find the walking foot especially helpful when I'm sewing thin, slick fabrics like silk or rayon lining. In fact, I wouldn't try to sew them without my walking foot.





------
No sewing project is ever a complete success nor a total failure.

andye

Virginia USA
Member since 5/9/09
Posts: 2040
Skill: Beginner

1 member likes this.




Date: 10/12/12 5:18 PM

Janome offers multiple walking feet beause it sells different machines--front loading bobbins, or top loading bobbins. Your choice is most likely constrained by what machine you have, not by what sole you'd like to have.

However, some walking feet have interchangeable soles. I don't know if Janome offers, or is planning to offer such a foot. My Bernina walking foot can be used with a "open toe" sole, which lets me see my stitches, the "patchwork sole", which has less visibility,but does have a calibrated 1/4 inch toe for doing quilting, and the " stitch in the ditch foot, which has a centered blade for sewing in the seam lines.

Janome has a Rotary Even Feed Foot that might be compatible with your particular machine, but it's apparently specialized for sewing the edges of things-- hems, binding, etc.

------
Bernina B330
Feet: 1,2,3,3A,4,5,7,8,10,13,16,18,20, 29,32,35,37,50,64,70,71,82,85,86, 92



Judy Kski


USA
Member since 10/26/08
Posts: 1946
Skill: Intermediate
Body Type:




In reply to solosmocker

1 member likes this.



Date: 10/12/12 5:50 PM

Not everyone owns a Pfaff with IDT so a walking foot is what we have to resort to. Luckily, you are able to have it all in one machine.

------
Judy

LynnRowe


Member since 3/9/09
Posts: 11214
Skill: Advanced



In reply to SewSea76

1 member likes this.



Date: 10/12/12 9:30 PM

Pfaff's IDT.

Love that little walker better than any other kind of dual feed or walking foot on the planet.

But that doesn't help you much.

So...with knits, I suggest a straight stitch foot and ss needle plate, with a 2.5mm straight stitch. Although I usually just use my serger.

For silks, definitely the ss foot and ss needleplate.

------
I heart Woo (HimmyCat). Until we meet again, my beautiful little boy. I love you.

heathergwo

California USA
Member since 11/14/11
Posts: 958
Skill: Advanced Beginner



Date: 10/12/12 10:15 PM

I don't think there's a "right" or "wrong" type between the two walking feet you are referring to.

The open toe simply refers to the opening at the front of the foot and allows you to see more of where your stitches are going vs. a regular walking foot, which has a standard foot (i.e. metal over the front). Either way is probably fine, the open toe would just allow you to see your stitching better.

I would try it out and see if you like it. If it's not causing you any problems, then just keep the one you have!

As for using it w/ knits, I'm not sure that you need to use it exclusively for knits, but rather for those long stitches as a previous poster said to help them from ending up uneven. That is when I use my walking foot (rarely). However, I also usually use my serger on knits, SO, I would try it out with and without it and see what you prefer. It certainly won't hurt you to have the walking foot around even if you don't end up using it all the time on knits.

Last but not least, just so you know they are INCREDIBLY loud and obnoxious, so you may think it's broken or working incorrectly, but really, it's just that loud :-)

HTH and good luck!

------
Brother Innovis 1250D
Babylock Enlighten
Singer Curvy 8763
Brother 1034D
Janome 385.19606
Brother 2340CV

beauturbo

California USA
Member since 5/2/09
Posts: 4732
Skill: Advanced



Date: 10/12/12 11:06 PM

Well I do have a couple of Pfaff's with just that little tiny pull down walking foot built into them, in just the back of the presser foot area, and if sewing on those, I do leave those down most of the time, but that is really different than having a big huge bolt on more generic kind of walking foot on your machine for just all normal sewing. Just because the built in Pfaff one, does not obstruct my vision in use at all, and that one makes no differenence in pivoting and even works fine with zig zag, fancy stitche, fake overlock kind of stitches and stitches that go backwards and forwards and side ways all in the same stitch sequence. I think if I tried to do that though, with a machine that did not have that built in kind and a more generic bolt on one instead, the feed dogs on the sewing machine and the walking foot would be fighting each other, and it not sewing good and might even break something on my machine or the bolt on walking foot. So I would not try that, with using a foot pedal at all, and if compelled to try that, only very carefully try it by gently moving the fly wheel instead.

I think bolt on walking feet are fine if you feel you really need one for something like trying to keep all the layers of a quilit more together, or sewing something with long stripes or plaids you think maybe might work better that way just on plain old straight stitch, but just not good for lots of regular other kinds of sewing at all.

andye

Virginia USA
Member since 5/9/09
Posts: 2040
Skill: Beginner



Date: 10/12/12 11:22 PM

Janome has a convertible even feed foot that has both an open toe and closed toe sole, as well as a stitch in the ditch guide.

Convertible Even Feed Foot Set

Expensive, but if you can return what you've bought, it will let you experiment with what sole is best for each application.



------
Bernina B330
Feet: 1,2,3,3A,4,5,7,8,10,13,16,18,20, 29,32,35,37,50,64,70,71,82,85,86, 92


Printable Version
* Advertising and soliciting is strictly prohibited on PatternReview.com. If you find a post which is not in agreement with our Terms and Conditions, please click on the Report Post button to report it.
Online Class
Restyling with Exposed Zippers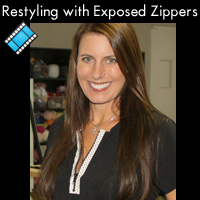 Online Class
Perfectly Fitted Shirt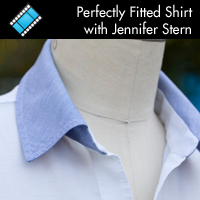 Vogue Patterns 1337

by: slmstyle
Review
Burda 7967

by: Helen near...
Review
Favorite Things Little Nightie Night Pattern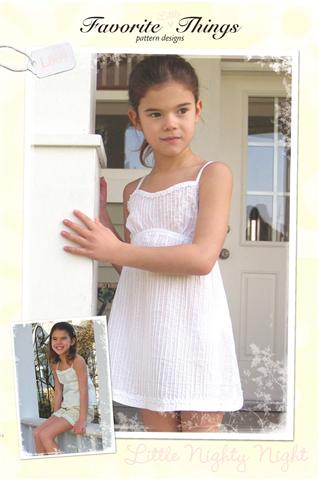 Pattern Details
The Whimsy Bag Paper Pattern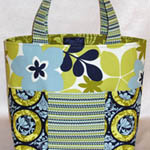 Pattern Details