Sewncooknmom


Member since 6/2/12
Posts: 375
Skill: Advanced Beginner



Date: 10/14/12 0:16 AM

I'm want to build a fabric stash for quilting. Seeing that I am brand new to quilting, I don't know where to start.

So, how do I start my stash? How much fabric to buy? Colors? I'd appreciate your ideas.

Franksdottir


Member since 4/25/08
Posts: 3292
Skill: Advanced Beginner



In reply to Sewncooknmom

1 member likes this.



Date: 10/14/12 1:16 AM

Now you are asking a question about which, unlike many things, I am an expert. Now, if you wanted to know how to destash I would be unable to help you, but this? I have it taped.

Seriously, in my experience it is a lot harder not to buy beautiful fabric than it is to buy it. When my daughter was a little girl she could spot a Hoffman across the fabric store, which tells you something about how often she was in one.

What do you like? Cool colors, hot colors, mixed colors, contemporary styles, reproductions? If you don't know, then you get to do research which is really, really, really fun. Go to websites and look at the fabrics. See what you like, what you really like, what you love, what you cannot live without, and also what you don't like.

How much to buy is problematic. Since you are new to quilting, do you know what kind of quilts you want to make? Do you want to make smaller quilts for the wall, or babies, or to cover your legs while watching tv? Or do you want to make larger bed-sized quilts?

If you haven't decided on what you want to make, think about it and ask specific questions so we can help you figure it out. The nice thing about quilting is that there are very few absolutes. It is not like constructing garments, nothing has to fit anything else unless you want it to. You have complete control over color, weight, sewing, thread, everything. Some quilters are very traditional, others not so much. There is no right and no wrong in any of it.

We have among us a gloriously independent quilter- look for the pictures of quilts made by PortlandMaine. His earlier quilts were very freeform, delightfully individual, and in some cases breathtakingly beautiful. As his quilting is evolving he is using more recognizable blocks, but his quilts are still imbued with his unique vision.

Another quilter was at your stage a few months ago. Read the saga of how Learn to Sew mastered so much in a short time and is now creating beautiful quilts of her own. Her more traditional path will give you another view of how to learn to quilt.

There are a lot of people here who will be happy to help you.

ETA: cut myself off mid-post.
-- Edited on 10/14/12 1:24 AM --

------
Barb

Sewncooknmom


Member since 6/2/12
Posts: 375
Skill: Advanced Beginner



In reply to Franksdottir

Date: 10/14/12 3:09 AM

I absolutely loved your post. Thank you for taking the time to write it.

I want to make quilts to cover my legs and larger ones, too. I am dreaming of making a quilt for my children and my dh. Especially for my ds because while his sister has benefited from my sewing, he hasn't much. You know how it goes. Usually more stuff to sew for girls than boys.

I do seem to like patchwork quilts. But as I said: I'm still learning so am still figuring out my style. Right now I am working on a quilt that I bought as a kit a few years ago. And I am in the process of buying fabric bundles to make a lap quilt.

Thank you!!

AminaHijabi


Member since 10/22/10
Posts: 1192
Skill: Advanced Beginner

1 member likes this.




Date: 10/14/12 4:15 AM

I have the advantage of making clothing (almost all in cotton) so my stash started from my scraps. Whenever I buy fabric for any project I always buy 1/2 yard more than the pattern requires (which has saved me many times believe me) 1/2 yard doesn't sound like much, but in patch work quilting its huge actually. I haven't done many quilts... like... 4? So I've done quilting by project plus the extra fabric as I said. That combines with my clothing scraps gave me enough for a Halloween quilt (just finished) and I have enough leftover blocks from a design mistake/correction from another quilt to make a baby quilt, and my scrap bag is now full enough I probably have another queen sized scrappy quilt in there too.

B


Minnesota USA
Member since 12/5/03
Posts: 711
Skill: Intermediate

2 members like this.




Date: 10/14/12 9:42 AM

I don't see any need to buy for stash as it will come naturally and maybe too much. Only buy for a project or two to start with, and, of course, what you can't live without! You may need time to work out your favorite colors and your taste may change as you go along.

------
Janome serger 634D, Brother PC6000, Singer 500A, Kenmore Mini-Ultra, vintage Bernina 600, White Rotary treadle, New Homestead A VS treadle

quiltingwolf


Member since 12/15/02
Posts: 7208
Skill: Intermediate

2 members like this.




Date: 10/14/12 10:01 AM

Before you get to stashing might want to get a few quilts under you belt. The stashing will happen naturally. Give it a chance to see what you like, what kind of quilts you want to make etc.. Then you will have a better idea of what to buy just on the fly.

------
quiltingwolf.blogspot.com

Cat n Bull


North Carolina USA
Member since 2/17/06
Posts: 5327



Date: 10/14/12 12:17 PM

What I found when beginning to quilt is that falling in love and buying beautiful fabric just happened naturally....what I had trouble with was having enough fabric for sashing, blenders, borders. For some reason I balked at buying solids or really neutral fabric. The prints are just so much more inspiring and exciting!

So now I make sure to buy neutrals and solids in at least 4 yard pieces when I see them on sale so when I DO start using that beautiful print I have some choices on hand to go with it.

As far as where to start from the very beginning, which is what I had to do because my garment/costume sewing was not with cottons, it is all up to you!

You may like it better to start with a specific project, and buy fabric for that project which will give you some leftovers to start your stash.

Or you may like to just look around and start buying some really beautiful fabrics that you fall in love with, then go back and get some coordinating fabrics to go with them when you decide on what design you're going to make with it.

How much to buy of each fabric is also up to you. For me it all depends on how much I LOVE the fabric. If it makes me get all excited and I just can keep my hands off it, I'll get 2 - 4 yards of it. A lot depends on how much money I have available at the time too!



------
Cathryn

m/m


New Jersey USA
Member since 4/4/05
Posts: 532
Skill: Intermediate



Date: 10/14/12 12:38 PM

Stashes just happen. What's in them depends on what kind of quilts you like to make and what appeals to you and the people you make quilts for.

I have friends who tend to go for kits and patterns that are completely planned for them - picking fabrics frightens them. they tend to have stashes made up of a combination of bits of leftovers and fabrics for projects that were never completed. They don't make clothing or do other types of sewing so they don't have stashes with assorted other types of fabrics.

I tend to make quilts out of whatever is around the house when I'm in the mood to quilt so lots of leftovers from other sewing projects end up in my quilts ... batiks, "ethnic" fabrics, every shade of blue you can think of, denim, fleece scraps, lots of brights and children's fabrics because I make I Spy quilts for assorted children, flannel bits, etc.

I just finished mending one of the very first quilts I made. It's close to thirty years old and the seams were a bit too narrow in places. It's a strip quilt made out of corduroy scraps from my maternity clothes and my daughters preschool 's jumpers. I patched the fraying seams with strips of inch wide two color twill tape that belonged to my mom who passed away in 1975 - perfect colors, condition, and goes with the lap quilts "heritage" fabrics very well and definitely not the typical stash find.

I also keep a plastic box with two inch squares of all of the assorted cottons I use in quilts and clothing. Nothing too heavy (no home dec or denim for example). Someday they will become a simple scrap quilt that will be a record of what I've sewn over the past decade or two. It's not stash but it's fun to look through even now.

The more you quilt, the better your eye will get and fabrics that once looked wonderful won't be so great anymore. that's when you piece them together and use them on the back of a quilt.

If you're concerned about not having enough fabric choices to work with, perhaps buying some of the prepackaged fat quarters or similar grouped fabrics could get you started without investing in yards of individual fabrics.

Franksdottir


Member since 4/25/08
Posts: 3292
Skill: Advanced Beginner



In reply to Sewncooknmom

Date: 10/14/12 4:50 PM

See, always a lot of good advice here, .

For a full-sized quilt you can use ten yards as a good guide; that is, ten yards more or less will make your top, plus you will need batting and the back. Quilting is not a cheap activity, especially these days because cotton is so high in price, but there are ways to save money too. Most sites have sales, and there is often lovely fabric to be had, and if you are careful it is possible to get good finds on Craigslist and Ebay.

I do not shop on Craigslist (too lazy), but there are quilters here who have had EXCELLENT finds both on Craigslist and at yard sales. I do shop on Ebay and have saved quite a bit.

Other quilters have gone to Goodwill and places like that, bought old shirts and other clothes, and recycled that fabric into beautiful quilts for very little money.

I did think of something for you; if you go to Google Images you can input "quilts," or "scrap quilts" and the like and you can study a LOT of quilts. Look at what other quilters have done with fabric and color. See how things which you wouldn't think would go together in fact look wonderful in quilts. See what effect large prints and small prints have. You will need to use your particular likes and dislikes because everyone is different.

------
Barb

skae


Member since 4/23/07
Posts: 3639
Skill: Advanced



In reply to Sewncooknmom

Date: 10/14/12 4:56 PM

how do you start a stash? WEEEELLLLLLLL just go and buy fabric that is supper cheap and keep it. But for quilting. Buy colors. and keep them together buy the same color. then when you what to start quilting you have something to start with.

------
Ecclesiastes 11:7,8 Nothing on earth is more beautiful than the morning sun. Even if you live to a ripe old age, you should try to enjoy each day, because darkness will come and will last a long time. (CEV)

Printable Version
* Advertising and soliciting is strictly prohibited on PatternReview.com. If you find a post which is not in agreement with our Terms and Conditions, please click on the Report Post button to report it.
Online Class
Blueprints to Blue Jeans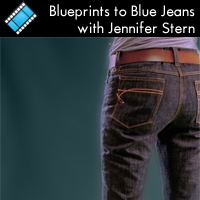 Online Class
Beginners Guide to Sewing Jackets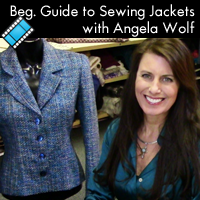 Simplicity 3588

by: Jennifer s...
Review
Christine Jonson Shirred Top & Princess Wrap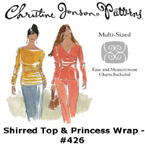 Pattern Details
Petite Plus 501 Pattern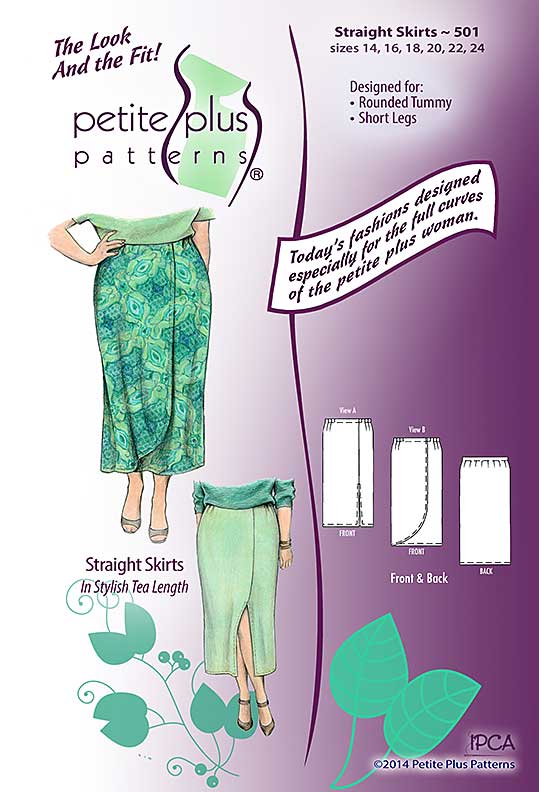 Pattern Details
Vogue Patterns 8706

by: mangoflavo...
Review